Buttermilk Biscuits
These are my absolute favorite biscuits.
They are flaky and buttery.  And they taste amazing.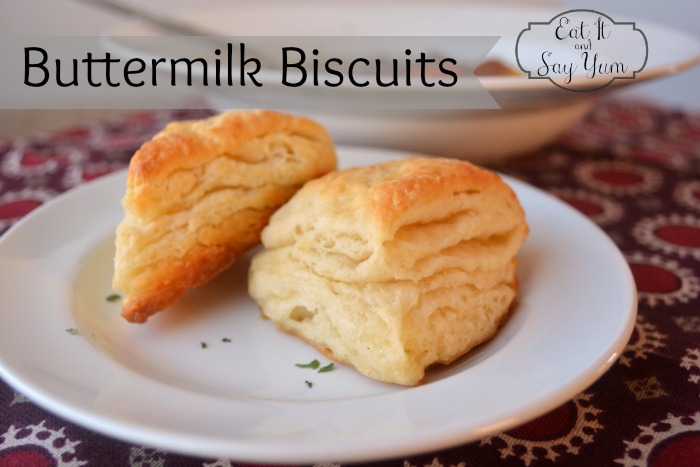 You start by adding the dry ingredients with the cold butter.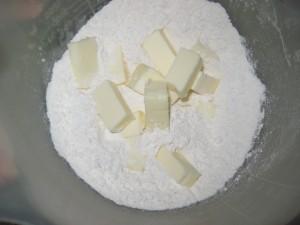 Using a pastry dough cutter, work the butter and flour until the butter has been broken into small pieces.
Add the buttermilk and stir until fully combined.
The dough will be thick and sticky.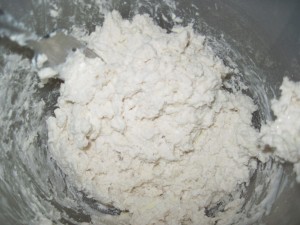 Turn the dough out onto a floured surface.  I roll the dough around a little to get a light coat of flour on it, just so it won't stick too bad when I roll it out.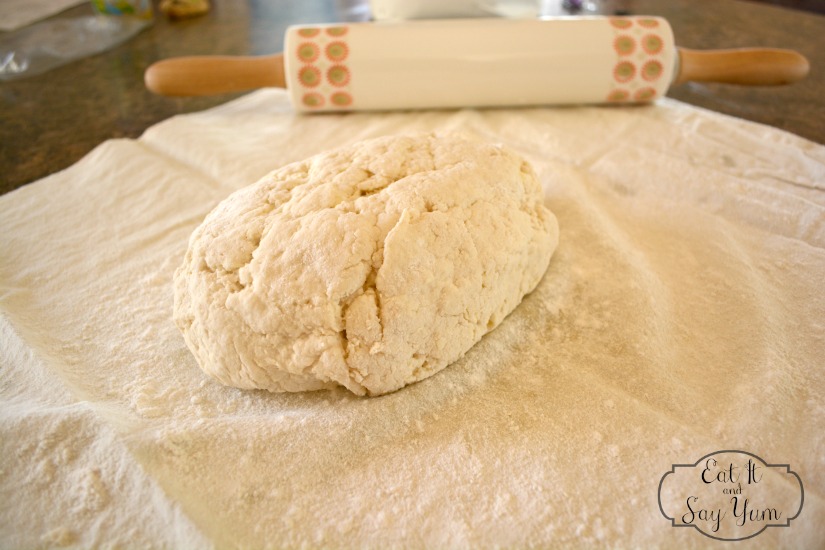 Now roll the dough with a rolling pin.
Just try not to over work  it.  The more flour you work into the dough the tougher the biscuits will be.
Roll the dough to about 1/2 inch thick.  Spread soft/ melted butter over the whole surface.  Then fold dough in half on top of its self.  Repeat this process about 3-4 times.  Make sure you use your butter wisely so you will have enough for each step of spreading and folding.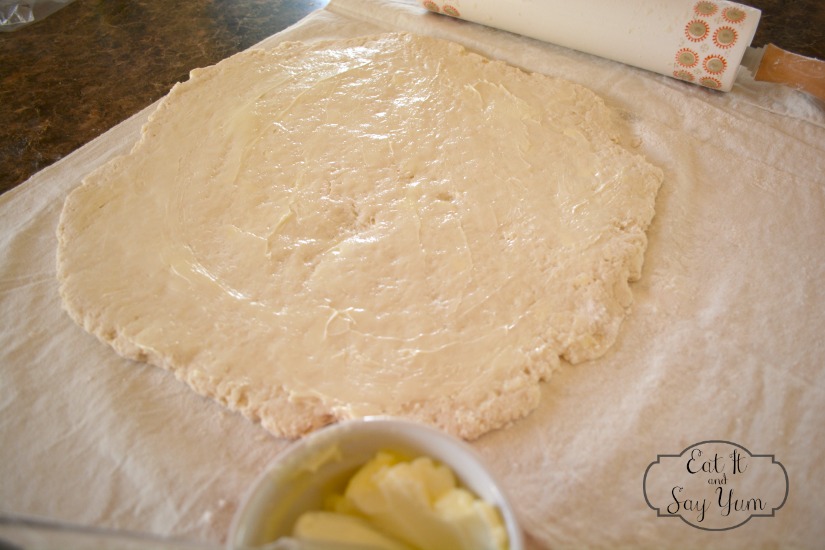 This is after 3 folds, and that was thick enough.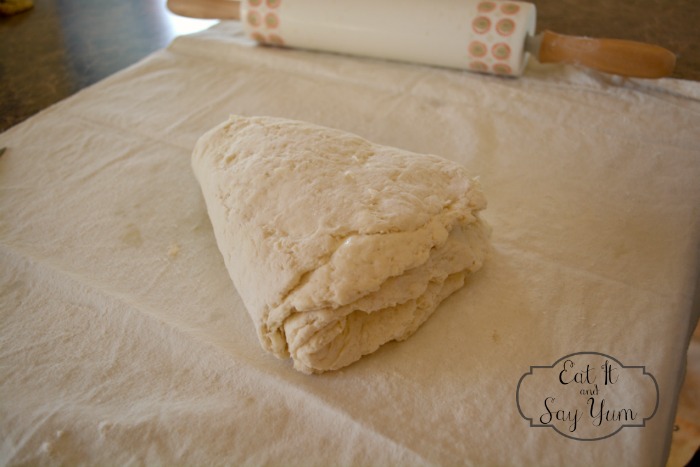 After the last fold I press or roll the dough out to about 1 1/2 inches thick.  Then cut out the biscuits with a cutter, or a knife.  This time I just used a knife and made triangles.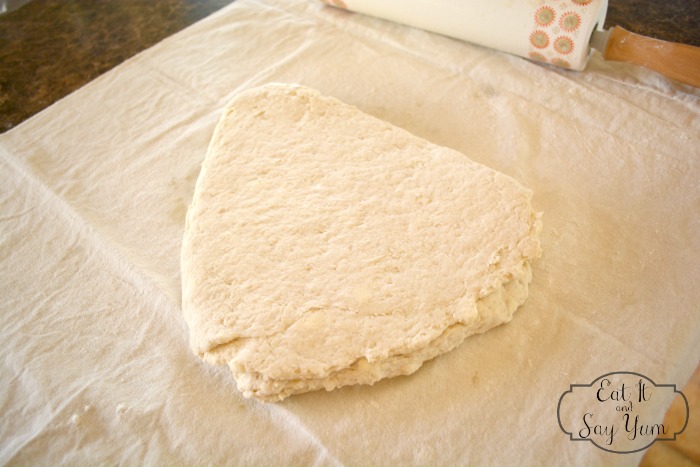 Bake 'em up til golden brown.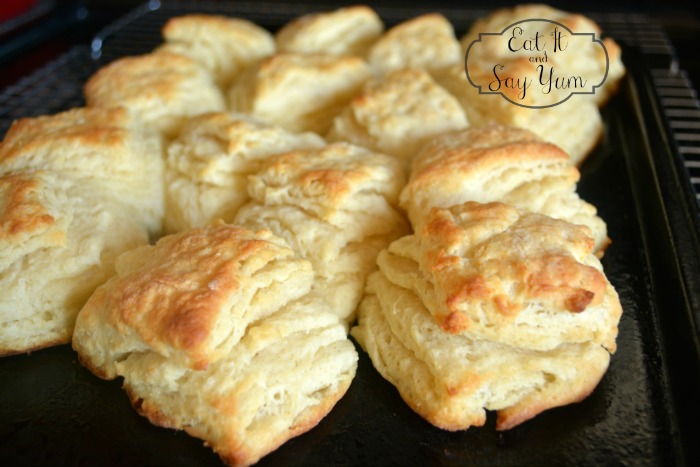 Ingredients
2 cups flour
1/4 tsp baking soda
1 Tbs baking powder
1 tsp salt
6 Tbs butter, cold
1 cup buttermilk
1/4 cup butter- softened
Instructions
Mix dry ingredients together in a medium size mixing bowl. Cut in 6 Tbs cold butter until coarse crumbles are formed. Add buttermilk and stir just until it is combined and douhg comes together. (Add more buttermilk if the dough is too dry, it should be sticky).
Turn out dough onto floured surface. Sprinkle with flour and roll dough to 1/2 inch thick. Spread with about 1Tbs of softened butter then nfold dough in half. Spread with butter again and fold dough in half again until you have done this about 4 or 5 times. Roll dough out again to about 1 to 1 1/2 inches thick. Cut with a round cutter and bake at 450 degrees for about 10-12 minutes. Until biscuits are golden brown. Remove from over and serve hot.
http://eatitandsayyum.com/110/
These can be eaten with just a slab of butter inside (Do I sound like Paula Deen yet?).  I love to eat these with stew, and put some honey or homemade jam inside.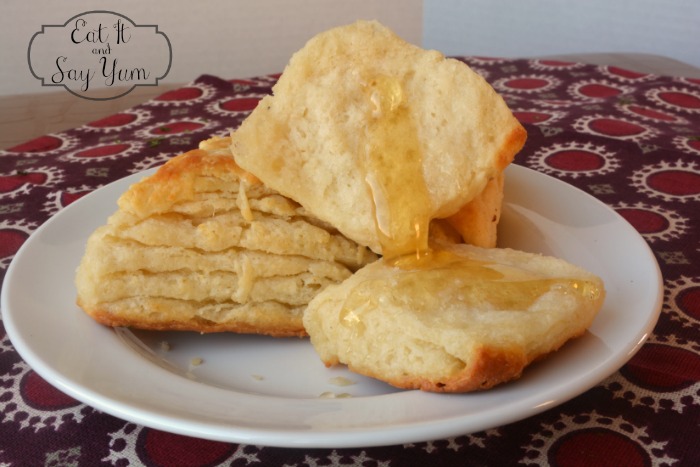 My all-time favorite way to consume biscuits would have to be as biscuits and gravy.  YUM!  If you've never had my biscuits and gravy, you are missing out.  (I know everyone feels that way about their cooking, but I've never had better biscuits and gravy!)
So go make some biscuits.  They would be perfect on one of these cold winter days.
Cheers!
You might also like: