California Tacos
This recipe is from a friend of a friend
Start with a nice skirt steak,  I use a few pounds.
Marinate the steak over night or all day in some
"Goya Mojo Criollo" marinade.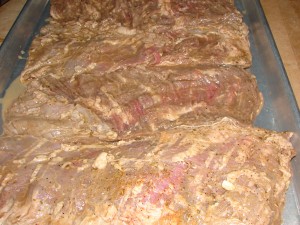 You might have to go to a  Hispanic market to find the marinade.
Right before grilling sprinkle your seasoning blend on the steaks.
My favorite blend for these tacos is Banditos Blend

(Pappy's seasoning, or Grillmates cowboy rub are also good)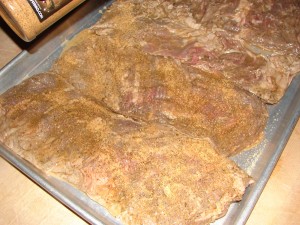 You want a good layer of seasoning on there.
Then grill 'em up for about 15 minutes.  Turning about half way through.
Grill times will vary, depending on heat, grill used, and how you like your steak.  Adjust accordingly.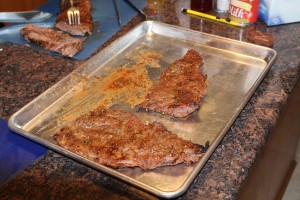 You want to slice the steaks across the grain.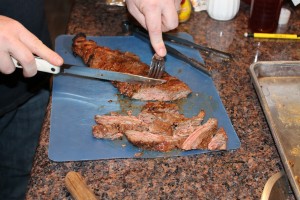 Cut thin strips.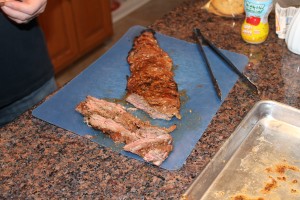 The blackened pieces (like at the tip of this steak here) are my favorite.  Yum.
Serve the meat in your favorite tortilla.  Top with cilantro, guacamole, lime juice, salsa, cheese, whatever makes you happy.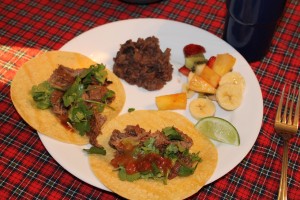 Enjoy!