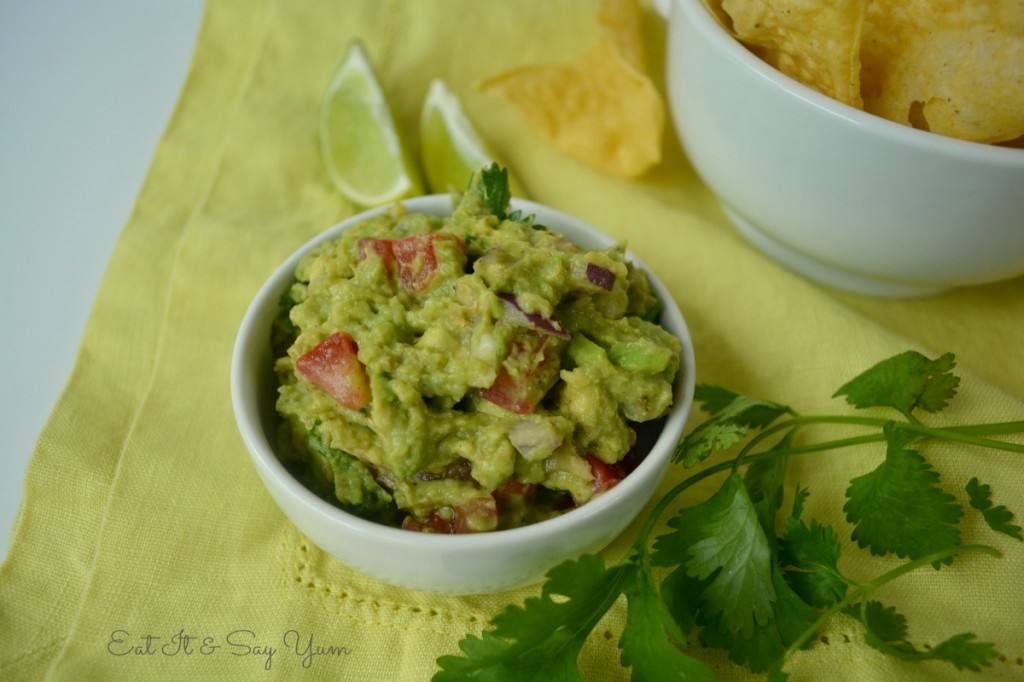 I love guacamole.  And avocados.  I learned to make guacamole by watching my mom.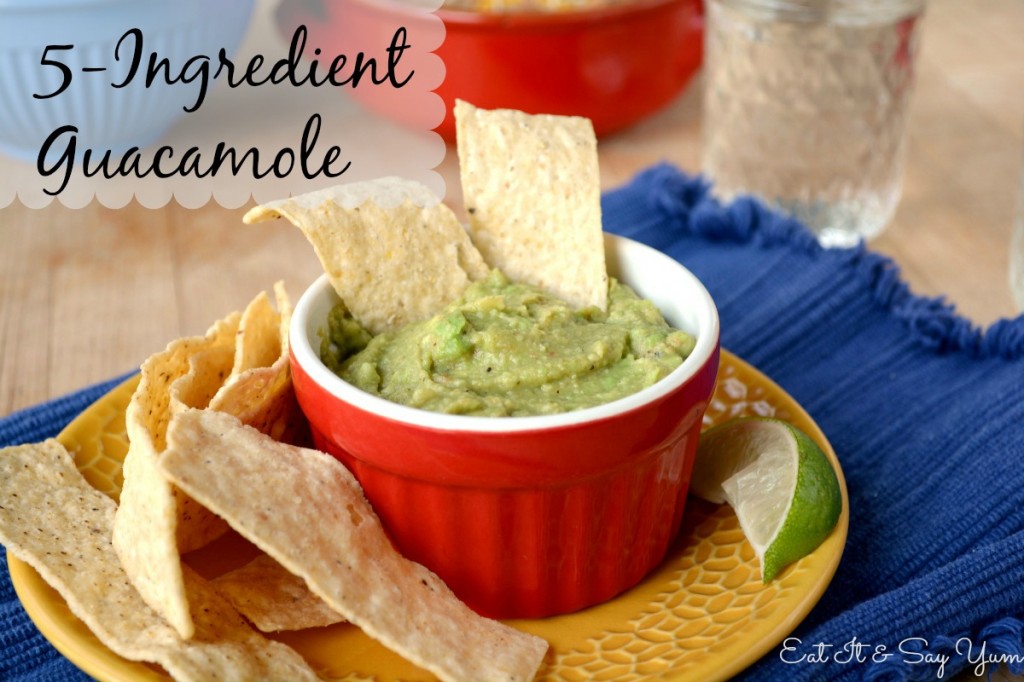 It's so easy, I've remembered ever since I was a little kid.
Only 5 ingredients needed here.  (The only one not pictured here is the lime juice.)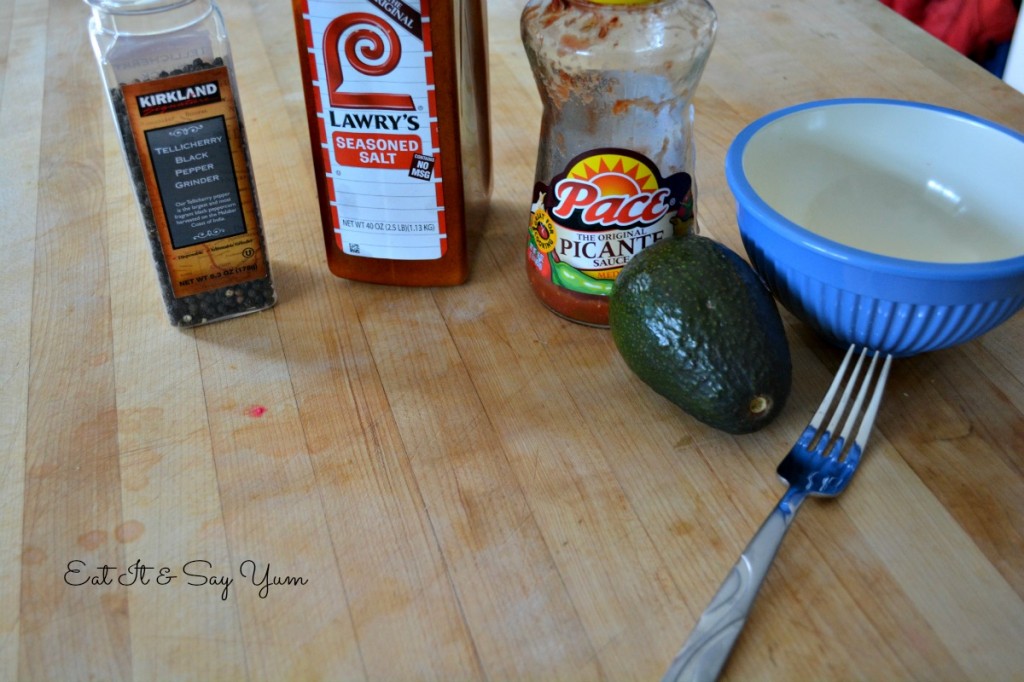 So, let me give you a quick photo lesson on how to deal with an avocado.  In case you aren't quite sure what to do with them.
First, cut it in half, like pictured.  I have a handy avocado tool, but a knife will work just fine.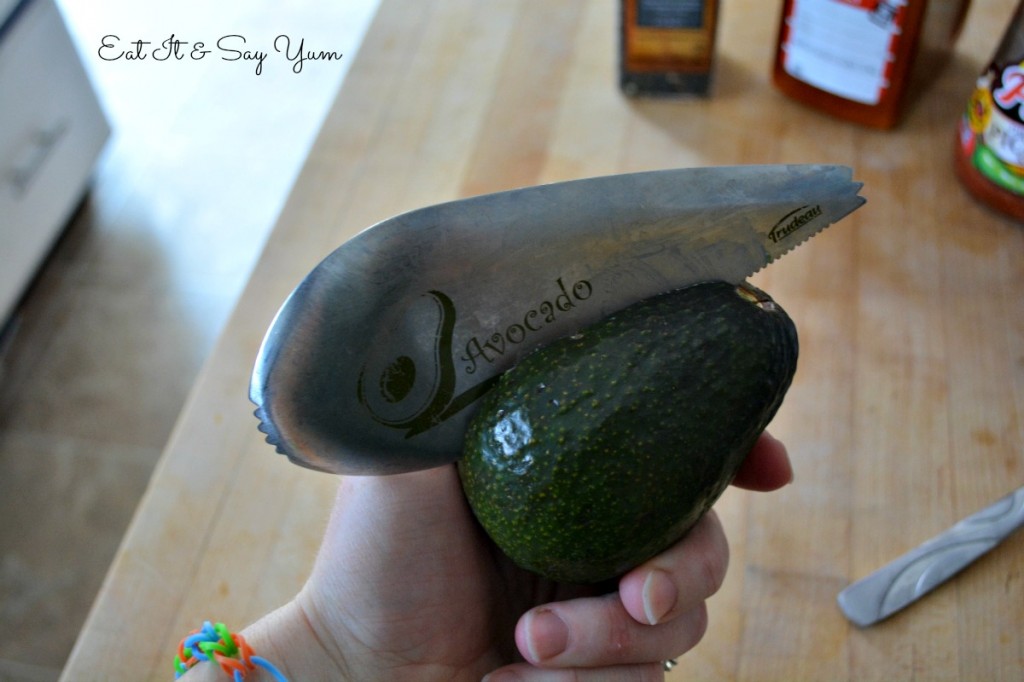 Pull the two halves apart, and remove the seed CAREFULLY, by sticking it with the blade of your knife.  It will then pull right out.  And you can knock the pit off by tapping the handle of the knife on the counter.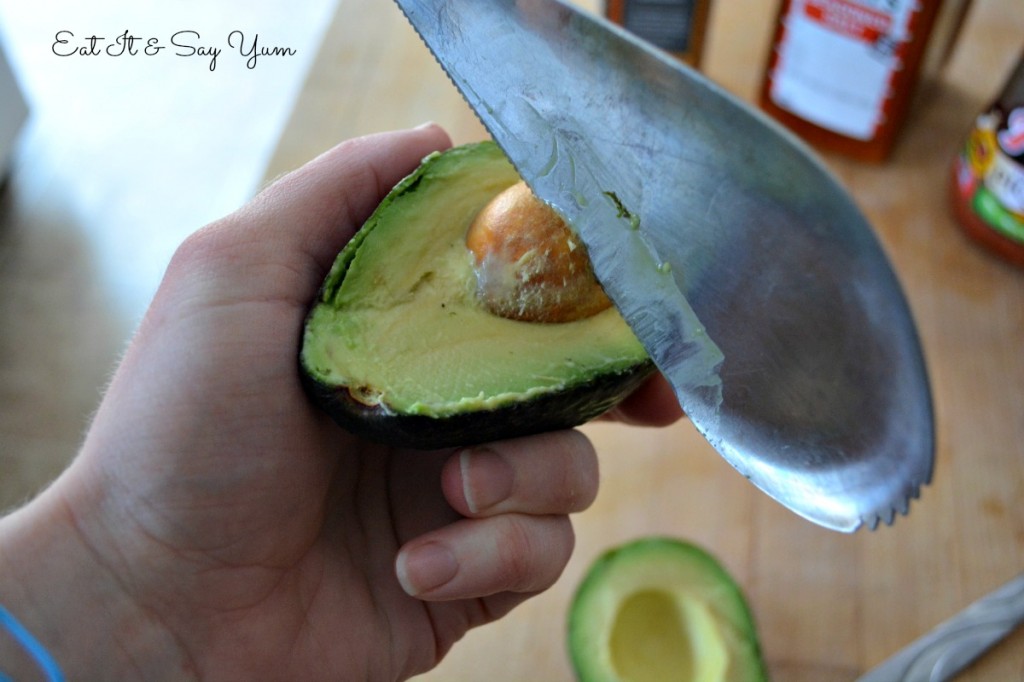 Now, cut through the flesh of the avocado, without cutting through the peel.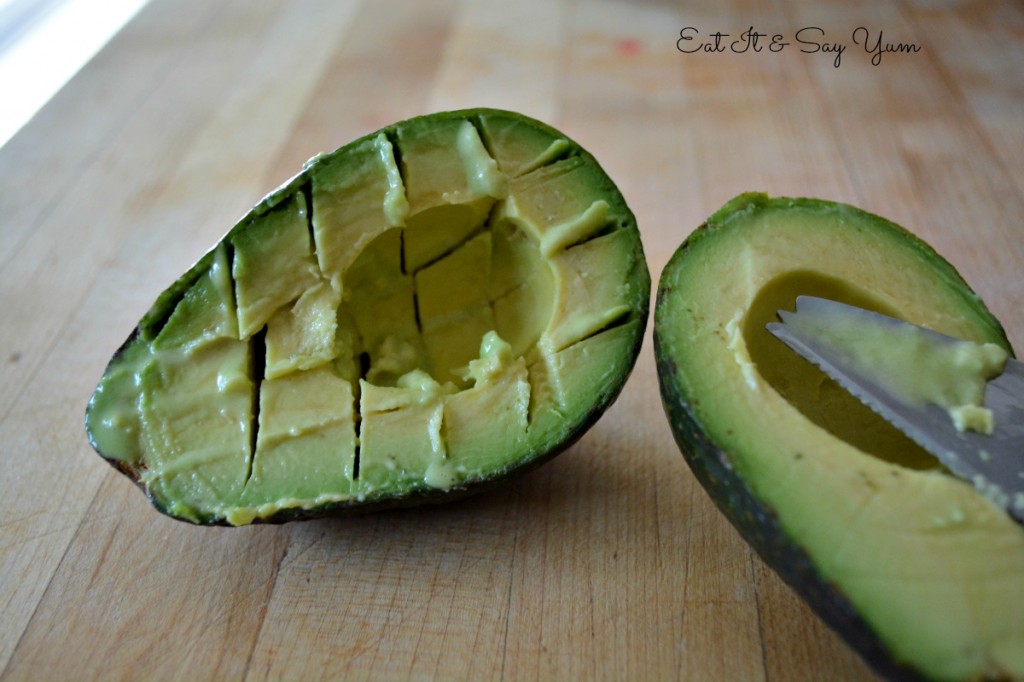 Next, slide a spoon between the flesh and the peel, scraping the flesh right out.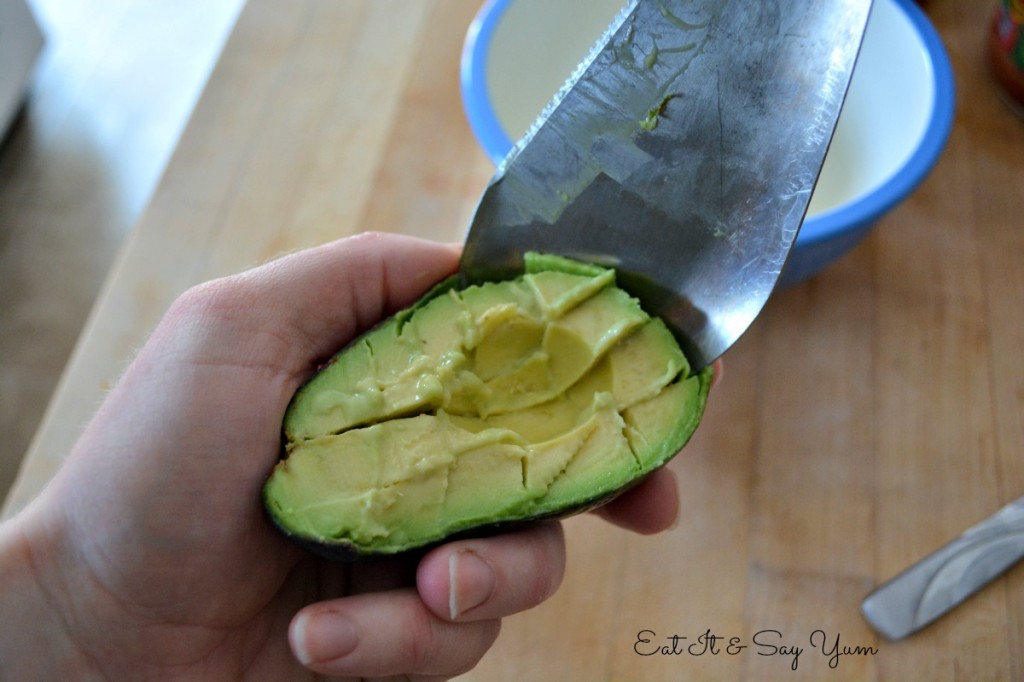 With the avocado now in a bowl, you can use a fork to mash it.  The avocado should be ripe enough that you can easily mash it with a fork.  So make sure when you choose your avocado that it is fairly soft.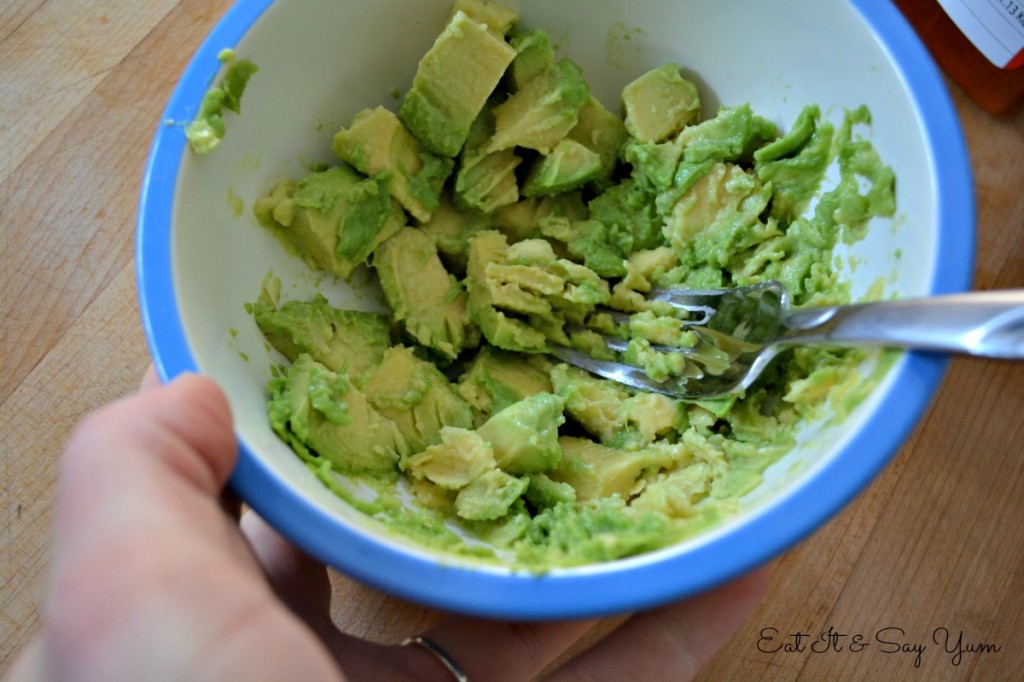 Add the remaining ingredients right on top and mix together.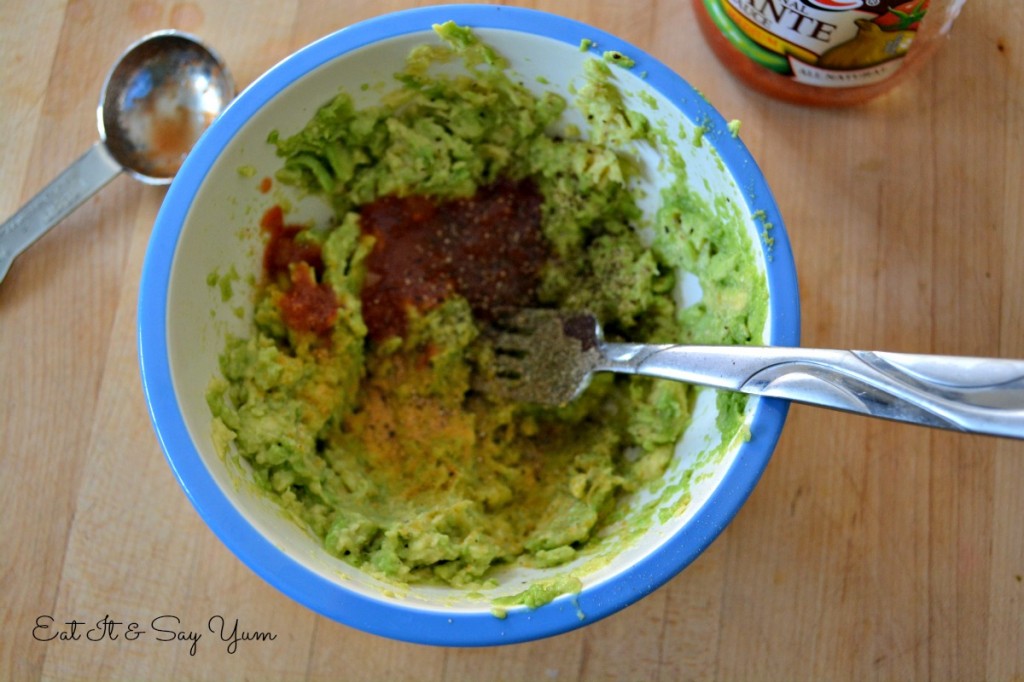 Easy peasy.  So delicious.
5 Ingredient Homemade Guacamole
Ingredients
1 avocado
1 Tbs – 1/2 cup salsa or pico de gallo
1/8 tsp seasoning salt (like Lawrys) Add more as you deem necessary
Pepper to taste
1 tsp lime juice
Instructions
Peel and de-seed the avocado. Cut the flesh into chunks by scoring through the avocado, not cutting through the peel. Scrape the avocado into a bowl. Mash with a fork. Add all remaining ingredients. Stir. Eat.
http://eatitandsayyum.com/5-ingredient-homemade-guacamole/
You can serve this guacamole with some chips, as a dip.  Or layer it in a 7-Layer Bean Dip.  Or spread it on a hamburger, or sandwich, or in a burrito.  There are only about a million uses for guacamole.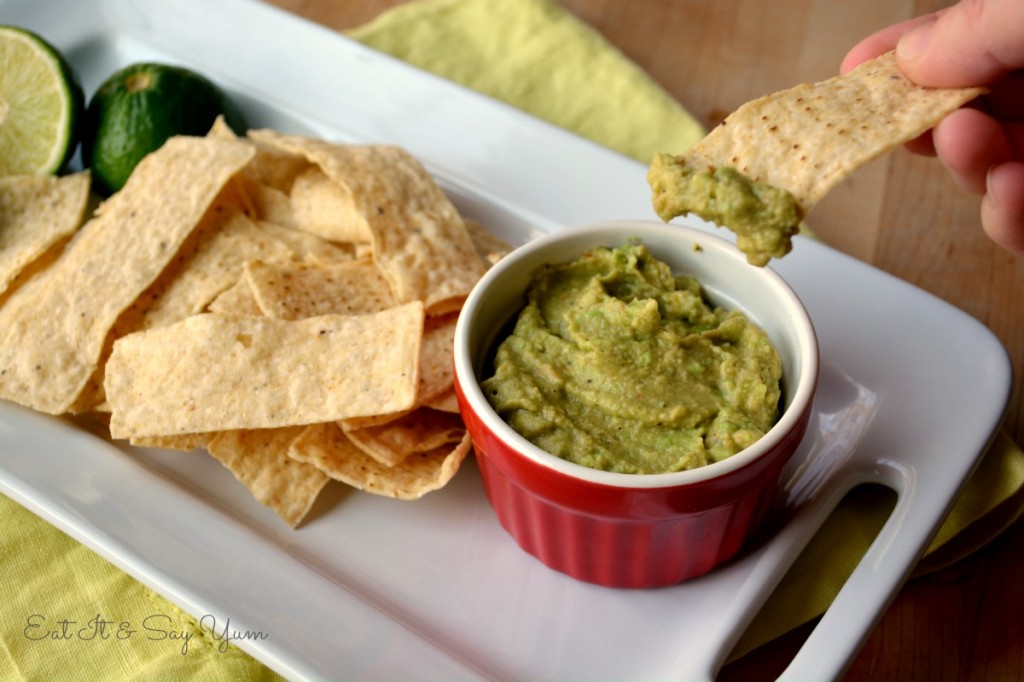 This recipe is for one avocado.  So use as many avocados as you want, and just increase the other ingredients according to how many avocados you use.  Make sense?
To get chunky guacamole like this, use my Pico De Gallo instead of salsa.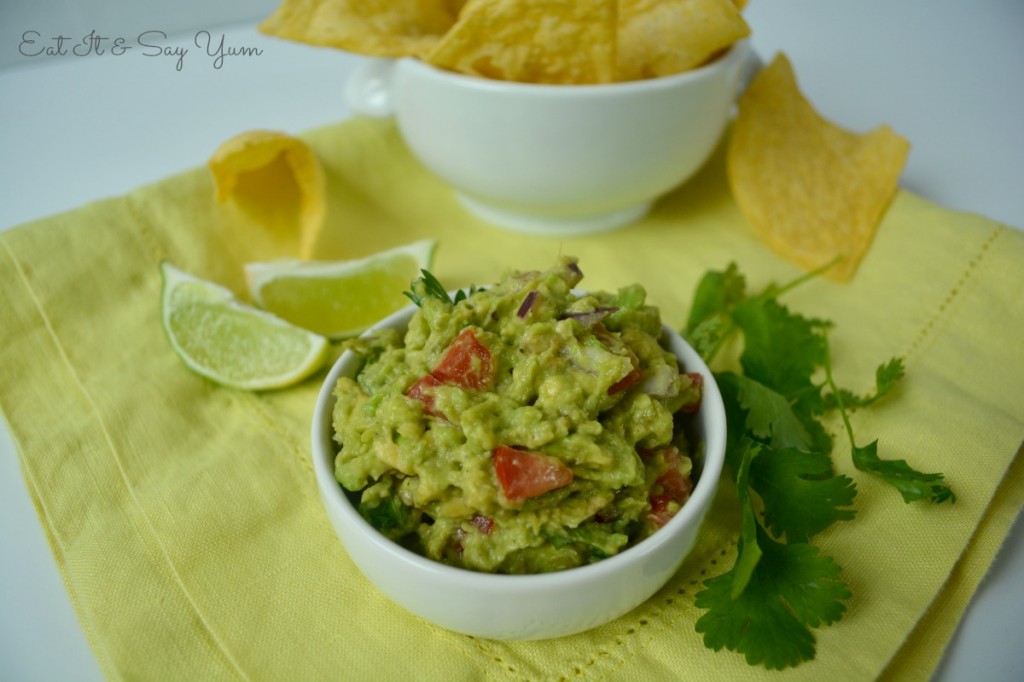 Don't forget to like my Facebook page, and follow me on any of the other social media outlets you use.  All those buttons are on the right sidebar.  🙂
Click here to see where I link up.