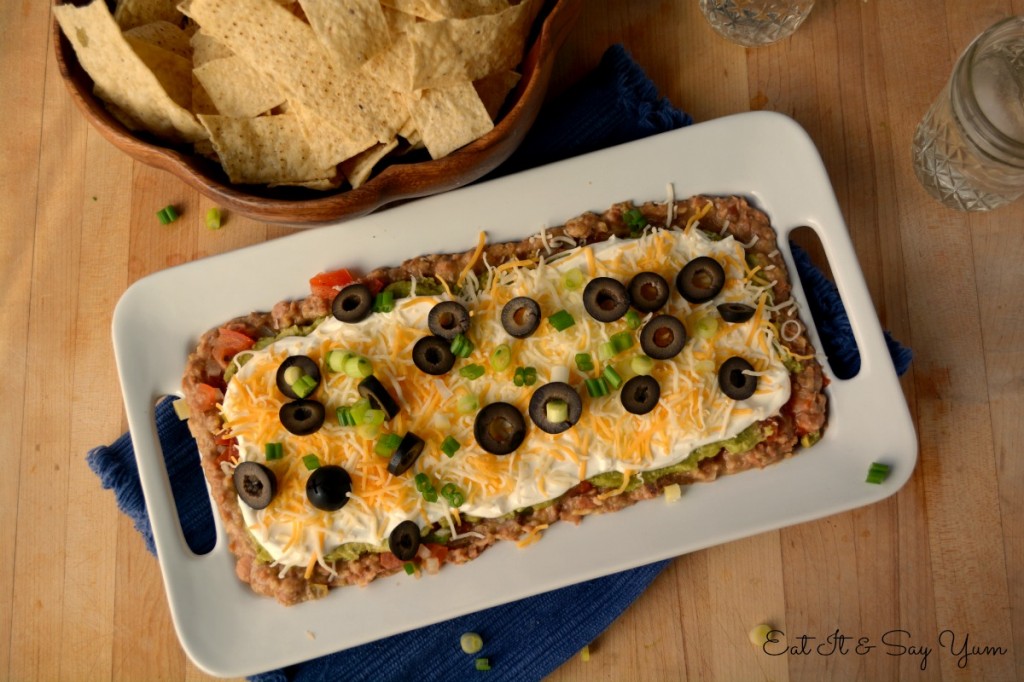 A favorite party food of mine has always been 7-layer bean dip.
It's so easy to make, and it's so good.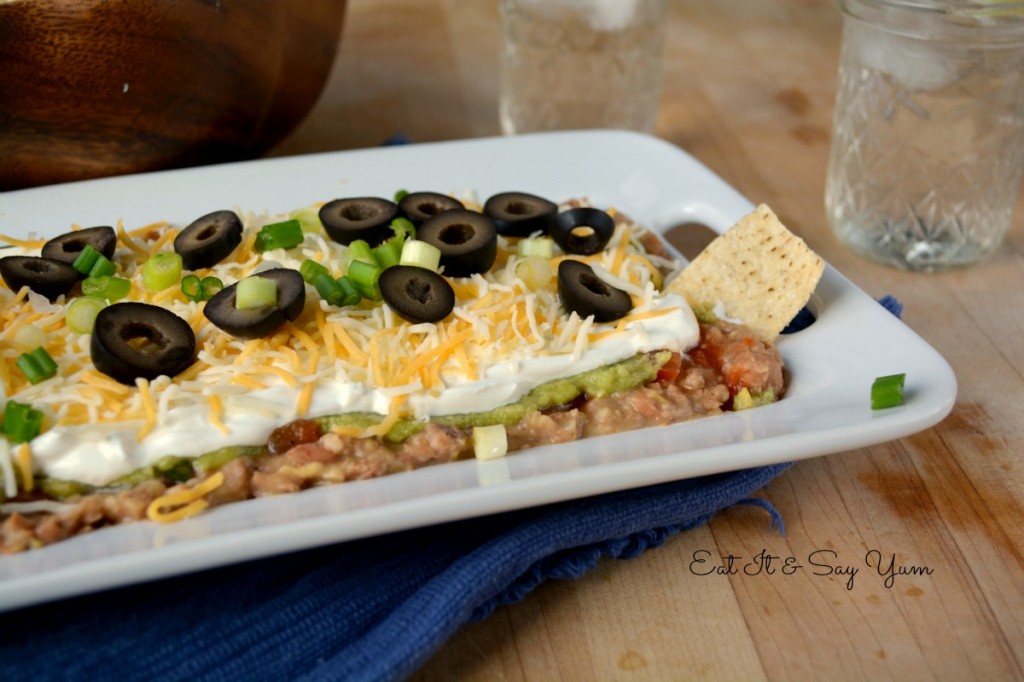 I start with a layer of refried beans.  I make my own refried beans, they aren't difficult.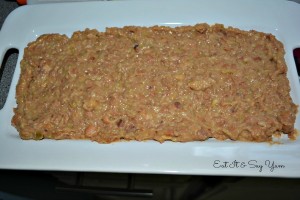 Then I do a layer of salsa (or pico de gallo), and then guacamole.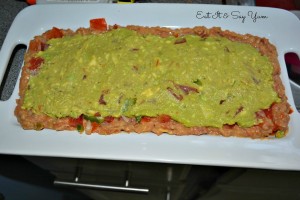 Next, a good amount of sour cream.  I LOVE sour cream.  (If you want some extra kick, you can add 1/2 tsp chipotle powder to the sour cream, before spreading it on.)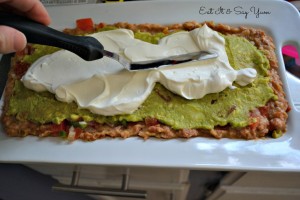 Top that with grated cheese, sliced olives, and sliced green onions.  Wasn't that easy!?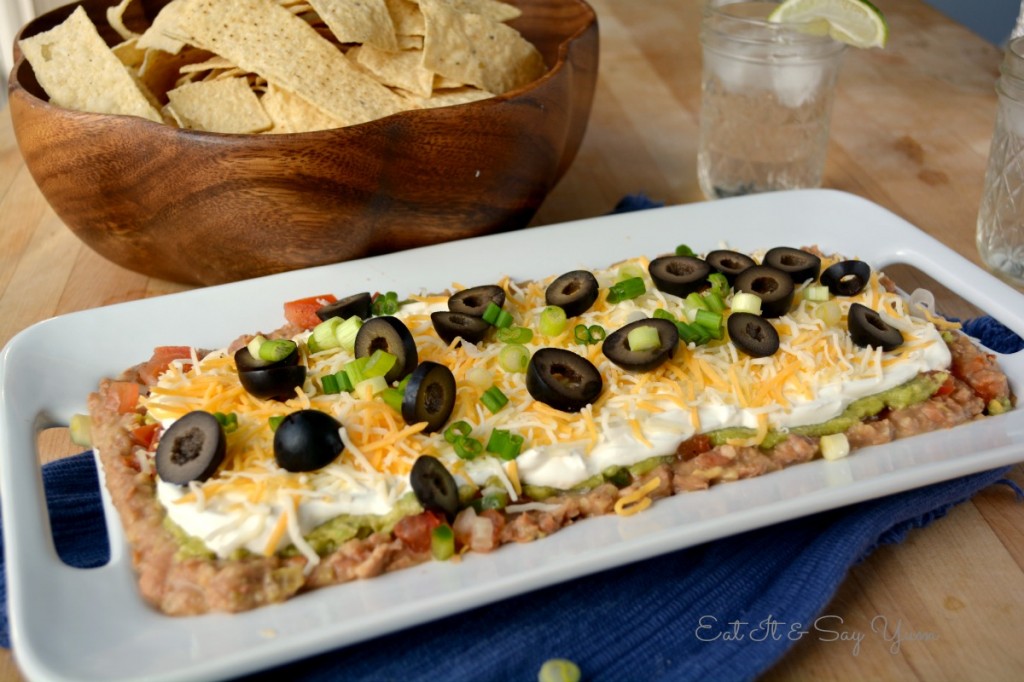 Here you can have the first bite.  😉
Ingredients
1 1/2 cups refried beans
1/2 cup salsa
3/4 cup guacamole
1 cup sour cream
3/4 cup shredded cheese (cheddar, colby jack, pepper jack, etc.)
1/4 cup sliced black olives
2 green onions, sliced
Instructions
Spread the beans in the bottom of a 9×13 pan, or similar serving dish. Spread salsa over top of the beans in an even layer. Spread guacamole over the salsa. Repeat with the sour cream. Top sour cream with the grated cheese. Sprinkle the olives and green onions over the cheese.
Refrigerate until ready to serve. Serve cold, with tortilla chips for scooping.
http://eatitandsayyum.com/7-layer-bean-dip/
Find my 5-Ingredient Guacamole here.
Find my Refried Beans with Bacon and Green Chiles here.
Find where I link up here.  And don't forget to follow and/ or subscribe using the buttons in the right side bar.