A pink and brown cowgirl cake for a cowgirl birthday party. Complete with fondant rope, leather fringed chaps, and cow spots.
Howdy y'all!
Last week I had the opportunity to make a cake for my niece's 6th birthday.
She was having a Cowgirl themed party.  And she was the cutest lil' cowgirl ever.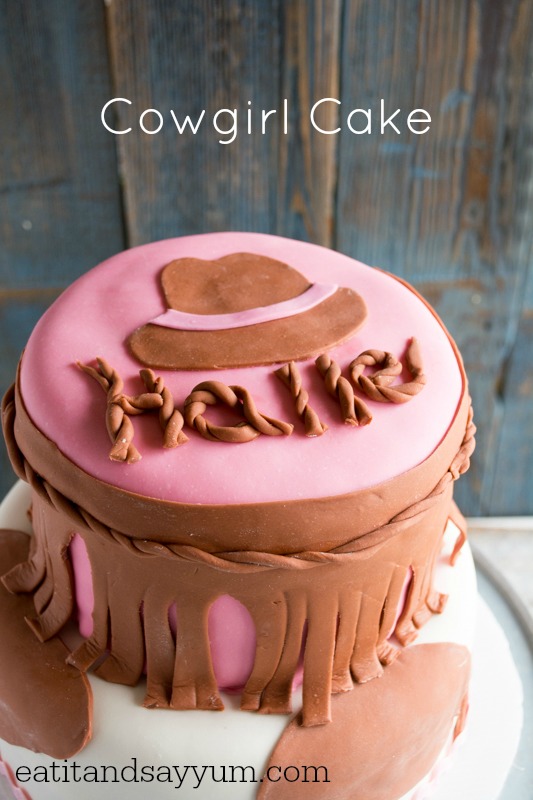 She picked out a few cakes on Pinterest that she liked, so I pulled some inspiration from those and threw together a cake for her.
I'd like to say that I slaved over the cake for days, like I should have.  But I started working in my husbands office, and I just don't have time like I used to.  So this was the product of a few rushed hours before the party.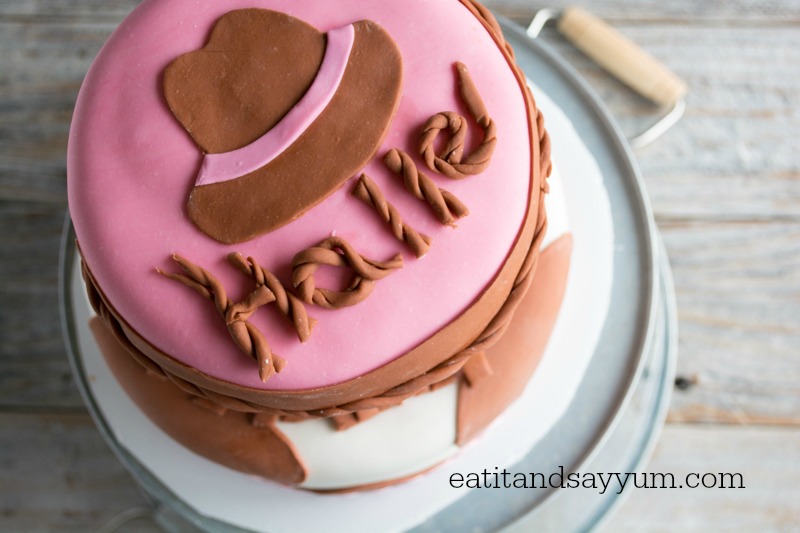 My niece was super happy with the cake.  And the party was a great success as well.  My brother built a PVC pipe roping calf for all the kids to practice their lassoing skills on.  It was pretty cute.  My daughter even decided that she wants a cowgirl party for her next birthday.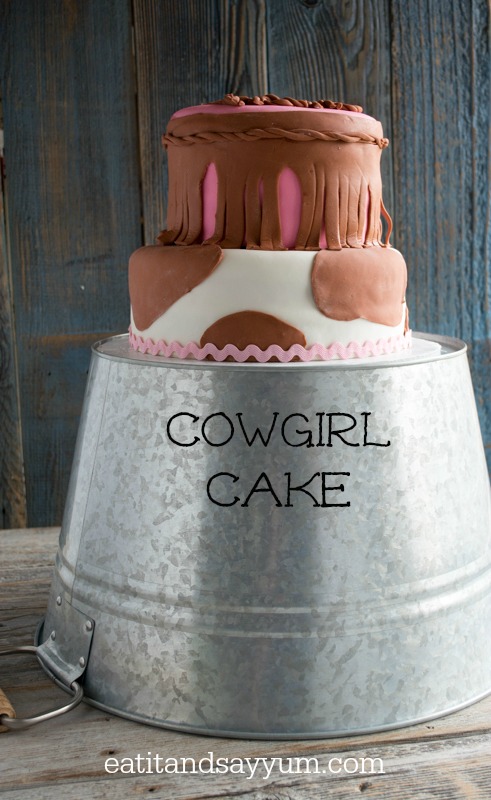 I used this galvanized ice bucket as the cake stand.  I thought it worked perfectly.  And it fit the theme just right.
Anyway, I hope you all had a nice Easter.  Mine was filled with family and friends.  Just how I like it.
You might also like: