We love to cook. We love to craft. We love to eat. And we love pretty things.
Do you love pretty things? How about wearing pretty things? Or cooking in pretty things? Or serving food in pretty things?
We are teaming up with some of our wonderful blogging friends over at All Things Delicious, Chevron & Lace, and The Jones Way and we are thrilled to be giving away this Poppy Pie pan from ANTHROPOLOGIE!!!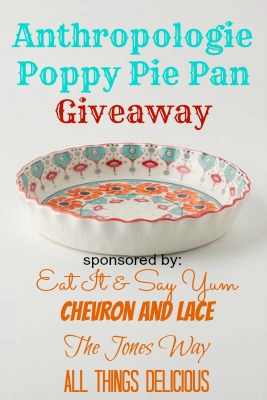 When we started planning this giveaway, we searched for the perfect pie pan we could give away just in time for Thanksgiving. We came across this beauty and just couldn't pass it up. Unfortunately for us, and very FORTUNATELY for YOU, we're giving one lucky winner a box full of pie making goodies, including this amazing pan, and this handmade apron!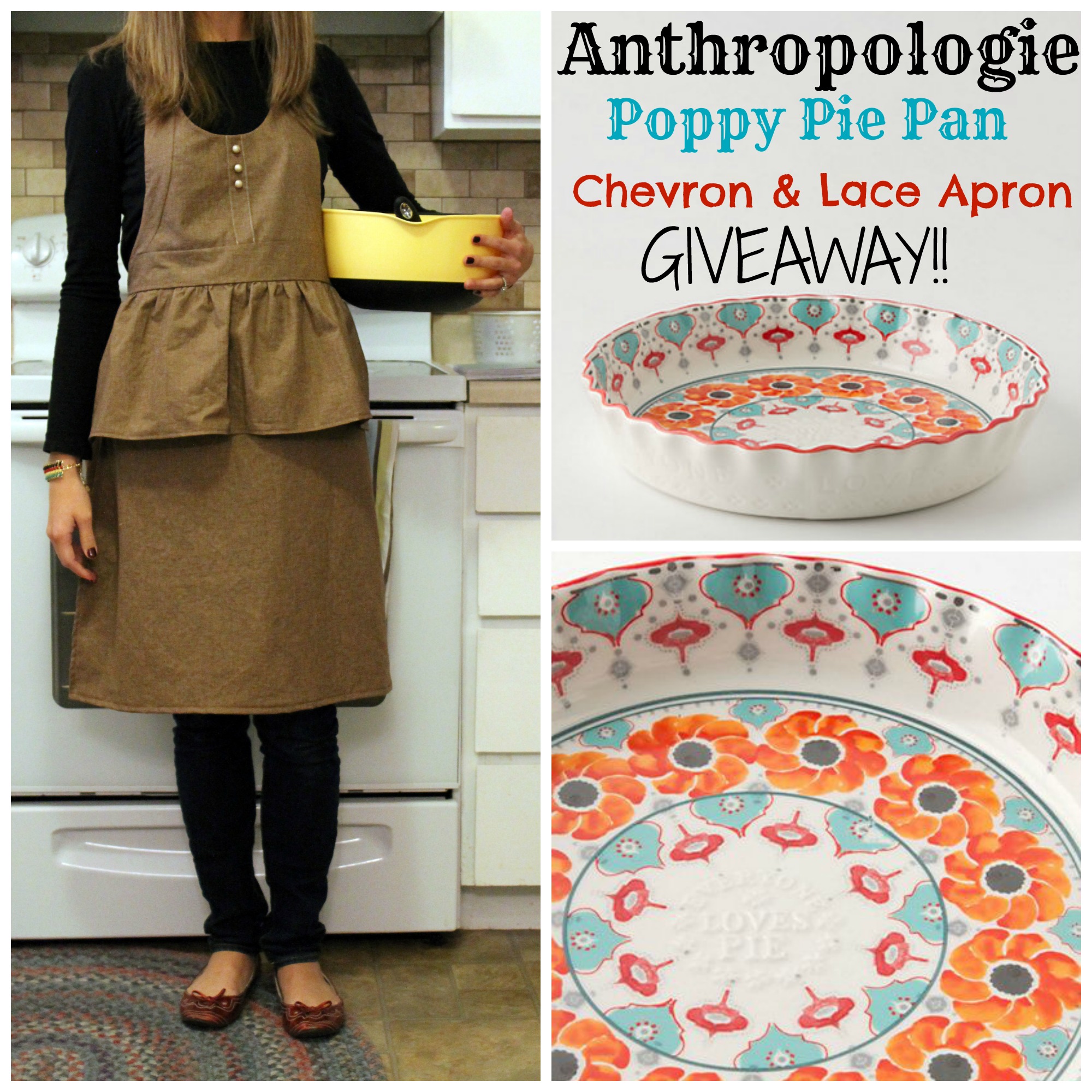 Because we love our readers and want you to have an amazing Thanksgiving, we are including the Anthropologie Poppy Pie pan, a beautiful pie server, a super cute, handmade, apron from Susan at Chevron & Lace, and some extra fun goodies for your tummy while you bake. (or watch tv, or shop, or whatever)
To enter, just fill in whatever you'd like in the Rafflecopter below. The more things you do, the more chances you'll have to win! Best of Luck and HAPPY THANKSGIVING (and Pie Making!)
(Facebook is in NO way connected to, or liable for any part of this giveaway.)
Linked with Crafty Allie.