These bars and I go way back.  My mom has been making them for a long time.  And I have been eating them for a long time.  That's what I do.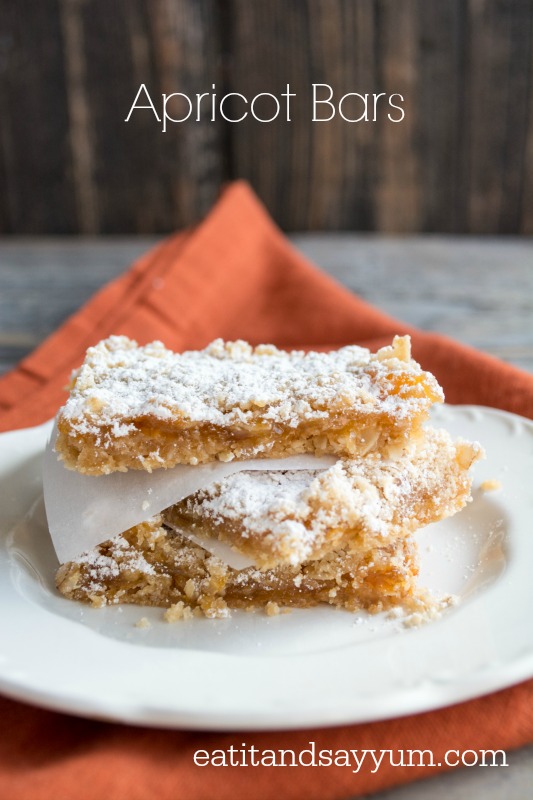 These bars have a great oatmeal crust, and topping.  And they are filled with apricot jam.  Talk about easy.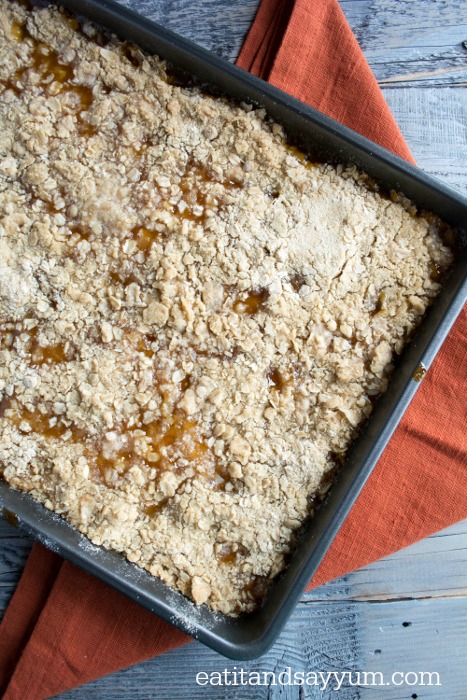 They bake up in about 30 minutes, and you give them a nice dusting of powdered sugar.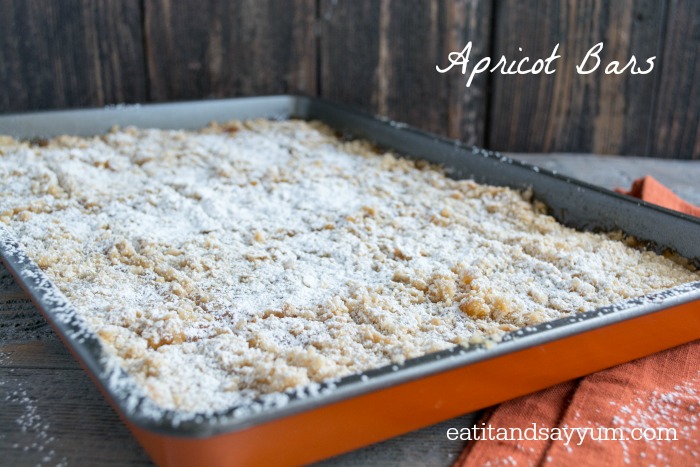 Every. Single. Place. I take these, they are a HUGE hit.  Every. Single. Time.  People ask for the recipe.   These are kind of like an apricot crisp, because they have a sort of crumbly topping, but they are conveniently handheld.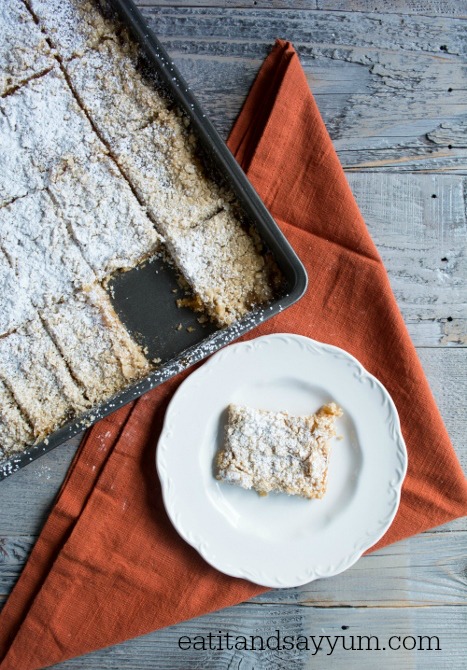 Now, I'm a huge chocolate fan, and would pretty much choose it for every dessert.  But these are so good, that I seriously don't miss the chocolate.  I mean it's not like I'm giving up chocolate forever!  Let's not get carried away here.  But, these light and delicious apricot bars make a great, occasional, deviation from the normal chocolate desserts.
I'd love these at a Spring-time brunch, tea party, ladies night, or even breakfast.  (They do have fruit and oatmeal in them!  Wink, wink!)
Anyway, give these a shot next time you need a sweet treat.  You won't be sorry.
Apricot Bars- Perfectly Chewy and Crumbly
Ingredients
1 1/2 cups flour
1 tsp baking powder
1/4 tsp salt
1 1/2 cups quick oats
1 cup brown sugar
3/4 cup butter- cold, cubed
1, 18 oz jar of apricot jam (or about 2 cups)
powdered sugar
Instructions
Preheat oven to 325 degrees. In a large mixing bowl combine the cubed butter, flour, brown sugar, oats, salt, and baking powder. Use a pastry cutter to cut in the butter until the mixture resembles coarse crumbles.
In a greased jelly roll pan, add 2/3 of the mixture and pat down. Warm the jam, about 1 minute in the microwave, and spread it over the first layer of crust. Be careful not to disturb the bottom crust, spread gently. Top the jam with the remaining crust mixture, as evenly as possible.
Bake for about 30-35 minutes. Sprinkle with powdered sugar and let cool. Cut and serve in bar/ square shapes.
http://eatitandsayyum.com/apricot-bars-perfectly-chewy-and-crumbly/
On a side note, I made lots of apricot jam last summer, and it goes great in these.  And homemade apricot jam is a breeze.  So, feel free to try that sometime, too.  🙂
You might also like: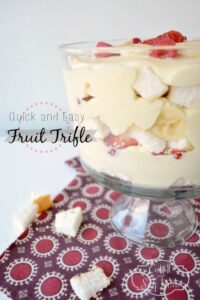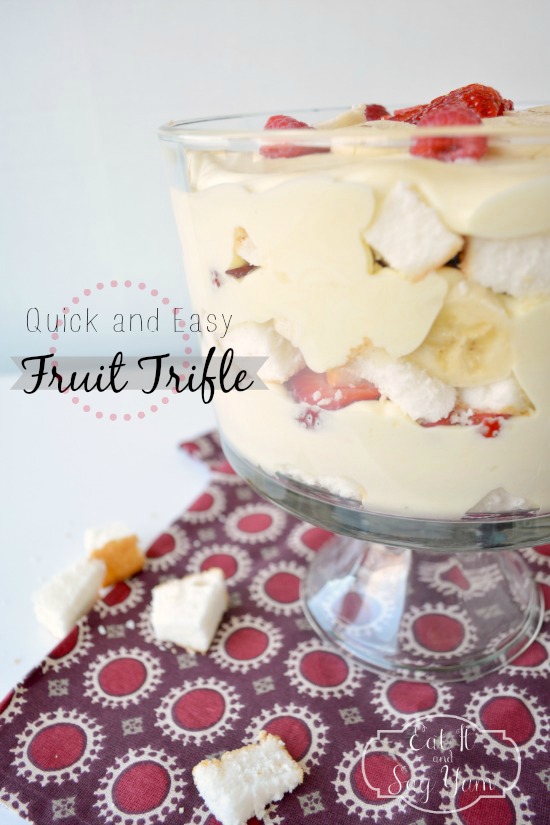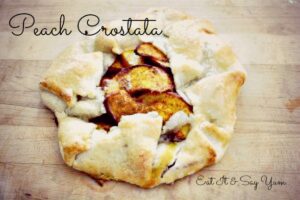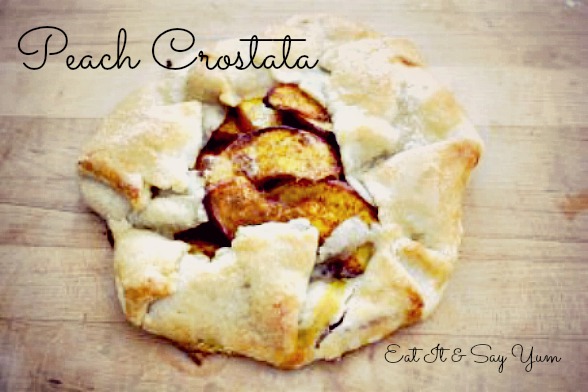 Vanilla Bean Cheese with Cinnamon Apples