Did you make some New Year resolutions this year?
I'm good at making those, but, like most people, I tend to not stick with it.  So this year, I didn't even bother making any.
I did set a goal to get more organized!  I'm kind of excited about that one.
Anyway, whether you are trying to eat healthy or not, you will love this green salsa.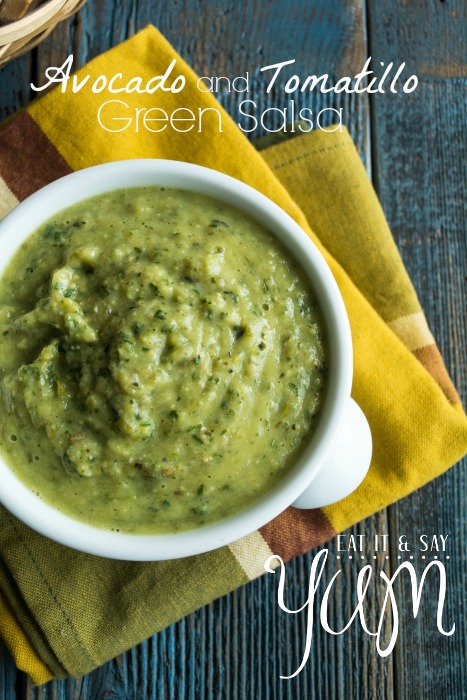 Unlike a typical green salsa made with just tomatillos, this one has avocados in it.
The avocados provide great balance to the acidity from the tomatillos and lime.
And this is SO similar to the green salsa at one of my favorite restaurants, Rio Sabinas.
You can use this anywhere you would normally use salsa.  I love it on my scrambled eggs, burritos, tacos, salads, etc.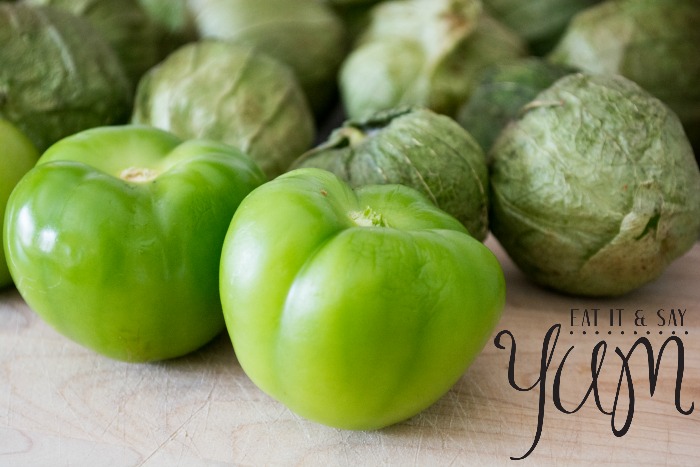 And there is just enough heat, in fact it's really not spicy at all.  The serrano chiles provide great flavor, without making this a spicy salsa.  If heat if your thing, add a jalapeno.
I use my broiler to blister and blacken my tomatillos, serrano chiles, garlic, and the optional jalapeno.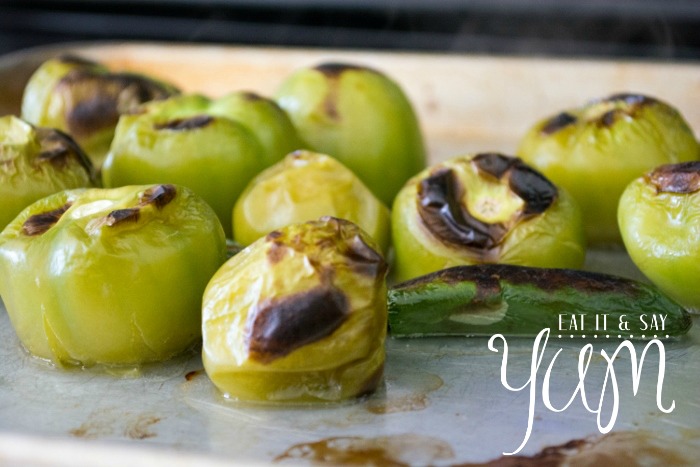 Then everything gets mixed in the blender.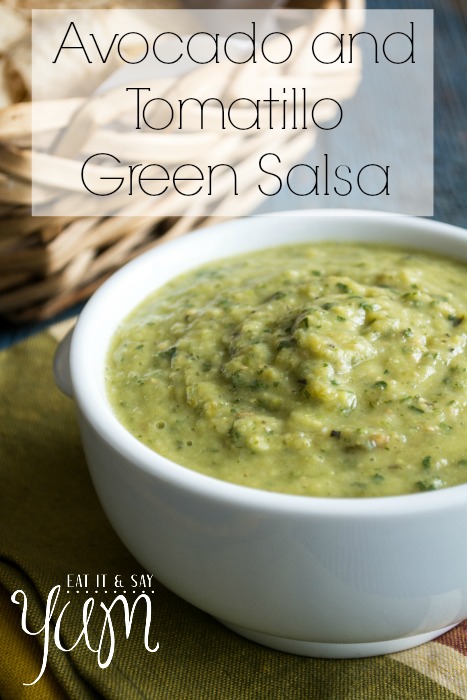 I love the color.  And this is way better than any green salsa you'll buy at the store.  And it's EASY to make!  Plus it makes a lot.  Give a jar away to your friends if you won't be eating it all right away.  Meaning within a week.  Because it's all fresh ingredients and not a lot of preservatives, I'd say this salsa is best eaten within 7-10 days.
Avocado and Tomatillo Green Salsa
Ingredients
20-25 tomatillos
3 serrano chiles- stems removed
4 cloves garlic
1 bunch of cilantro- washed and bulk of stems removed
1 tsp salt
1 onion- skins removed, cut in half
3 avocado- peeled and pit removed
2-3 tsp lime juice
1 jalapeno- optional
Instructions
Preheat the broiler in your oven. Remove the dry leaves/ skins from around the tomatillos and wash the tomatillos, serrano chiles, and the optional jalapeno.
Place the tomatillos, serrano chiles, garlic cloves, and optional jalapeno on a baking sheet and place under the broiler. Keep a close eye on these while they cook, they should turn fairly black and the skins should blister. Takes 7-15 minutes. Check them often and turn them as needed, to blacken all around.
Once everything is fairly blackened, place the tomatillos, chiles, garlic, salt, and jalapeno in the blender. Blend for about 20-30 seconds, until pretty smooth. Add the cilantro, lime juice, onion, and avocados to the blender. Blend again until desired consistency is reached. Only takes about 20 seconds. Add more salt, to taste, if needed.
Can be served right away, or refrigerated until needed. The flavors are best after sitting for a day.
http://eatitandsayyum.com/avocado-and-tomatillo-green-salsa/
You might also like: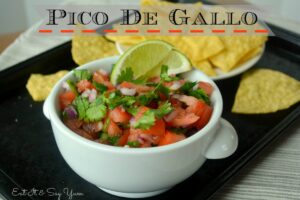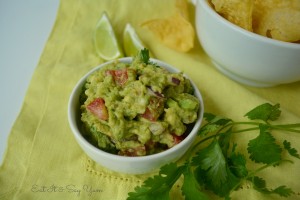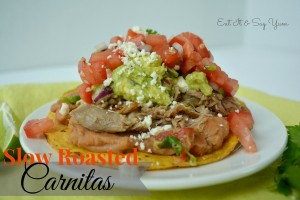 See where I link up.