Oven baked chimichangas filled with a delicious chicken and cream cheese filling.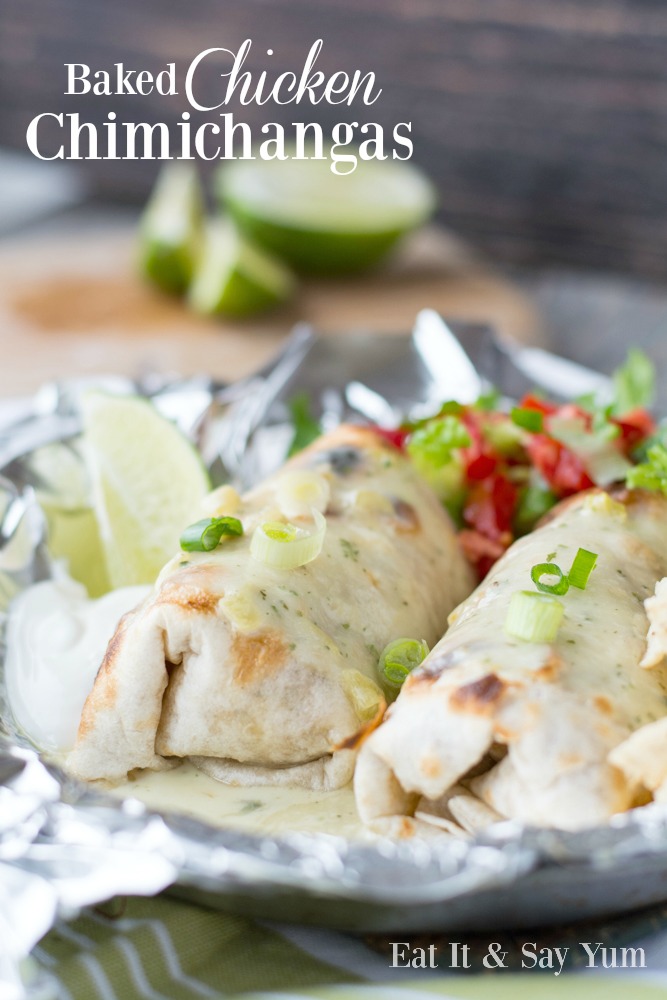 These little oven baked chimichangas became a favorite at my house REAL quick!  Since I love Mexican food SO MUCH, I am always playing around with new recipes and flavor combinations.  So my husband isn't just stuck with tacos, I've learned to make a whole variety of Mexican food.
In case you were wondering, chimichangas are pretty much burritos, but they are usually fried in oil until golden brown.  My version bakes them in the oven, so they don't have all that extra grease, but you still get the great crunch.
These chimichangas are a nice break from the traditional Mexican flavors.  I add cream cheese and green chiles to the chicken filling!  Who doesn't love cream cheese, right?!
And to make my life easier, I use cooked, shredded chicken in my filling.  You can always cook your chicken just for this dish, but one way that I save a TON of time in the kitchen, is to have cooked, shredded chicken on hand.  I keep bags of it in the freezer, so I can just pull one out when needed.  So easy!
So the fillings just gets spooned into a warm tortilla with some beans and cheese, then I roll it up and place it on a foil lined pan.  I spray all the chimichangas with cooking spray and then place them in the oven to get nice and crispy, and heat the filling.
What you are left with is a golden brown, crispy tortilla filled with hot bubbly chicken and cheese filling.  Yum!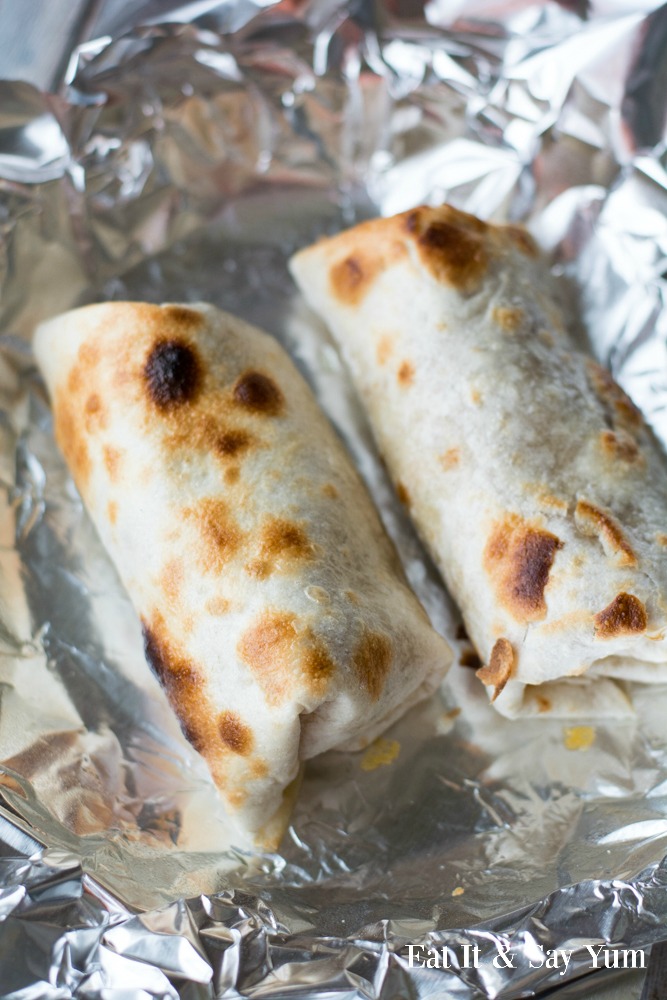 Click the NEXT button to get the recipe and learn what makes these over the top delicious!