Hey guys, err gals.   I've got a new recipe that I know you are going to want to try!
It's called Berries on a Cloud Pie.  Or Cloud pie.  The filling is so light and fluffy, just like a cloud.  It has cream cheese, whipped cream, and marshmallows in it.   Just what clouds should be made of, right?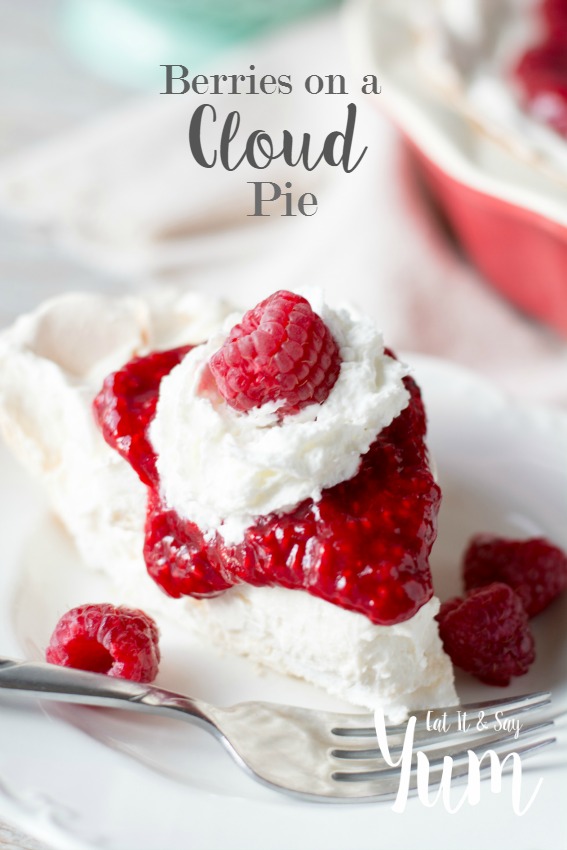 I top it with a fruit sauce.  And you can use lots of different kinds of fruit.  Raspberries, strawberries, blackberries, peaches, cherries, etc.  So yummy.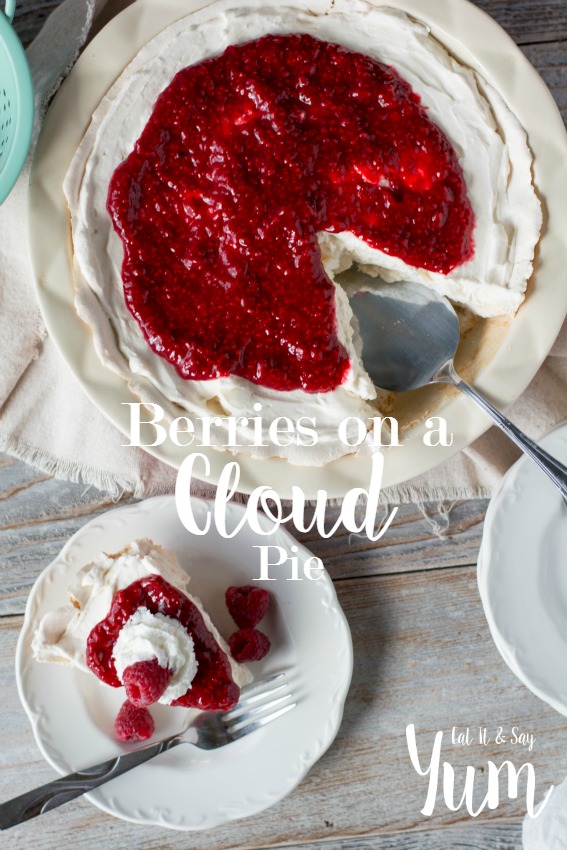 You can use this pie filling in pretty much any type of pie crust that you want, but I especially love it in a Meringue Pie Crust.  It is white, like this filling, and they go so well together.
Get the recipe on the next page!