This is my new favorite side dish.
Baked Beans
Sounds simple, right?  Well it is simple, and delish, and you should totally make them.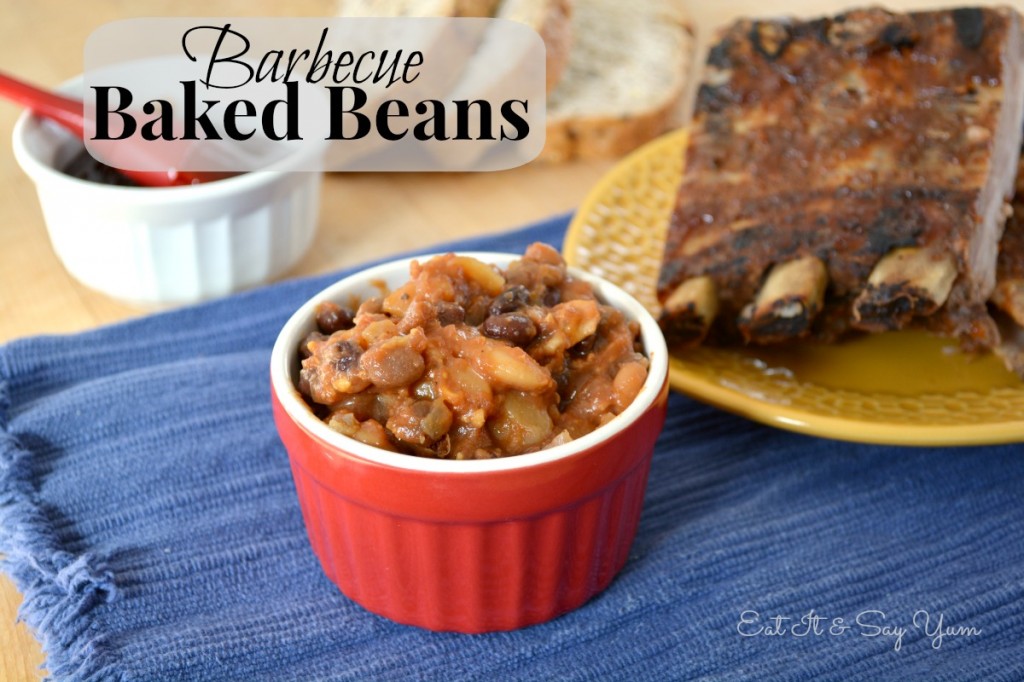 Start with some bacon.  Cooked and crumbled.
Then sautee some onion in a little of the bacon grease, I like to add a little butter to those cooking onions, too.
Then put the bacon and the onions in your crock pot.  Or large pot to use on the stove, whatever you want.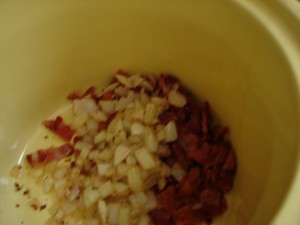 Add the kidney beans, black beans, and butter beans (all drained and rinsed) to the crock pot.
(Those big white beans are the butter beans, and they are SO good!)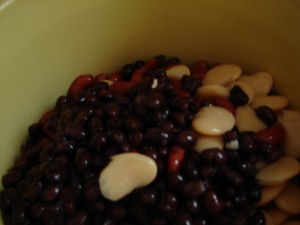 Next add the cans of Van deCamps baked beans, and pork and beans.  (Don't drain or rinse those!)
Then in a separate bowl mix the ingredients for the sauce.
Ketchup, brown sugar, worcestershire sauce, and salt and pepper.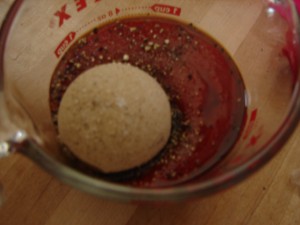 Pour the sauce over all the beans, and give it all a quick stir.
 Be careful not to mash your beans.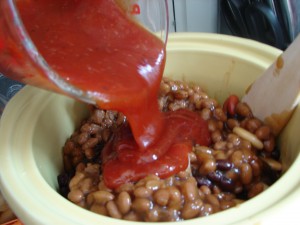 Top everything with some grated cheese.  I prefer pepper jack, it gives the beans a subtle kick that I just love.  But you can use pretty much whatever cheese you want.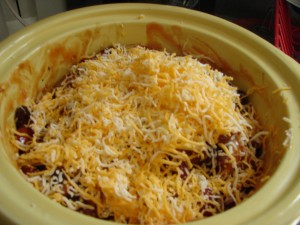 Let the cheese sit on top and melt for awhile before stirring it in.
Ingredients
6-8 slices bacon, cooked and crumbled, reserve 1 Tbs grease
1/2 onion chopped, sauteed in bacon grease and 1/2 Tbs butter
1 15 oz can black beans
1 15 oz can kidney beans, light or dark
1 15 oz can butter beans
1 28 oz can Van deCamps baked beans
1 15 oz can pork and beans
3/4 cup ketchup
1/4 cup brown sugar
1 Tbs worcestershire sauce
salt and pepper to taste
1 cup grated cheese, I prefer pepper jack
Instructions
Add cooked, crumbled bacon and sauteed onion to crock pot. Put first three cans on beans (drained and rinsed) on top of bacon and onion. Add remaining two cans of beans (NOT drained or rinsed) to the crock pot.
Mix together ketchup, brown sugar, worcestershire sauce, and salt and pepper. Pour this sauce over all the beans and stir. Top with grated cheese and set to heat for at least an hour on the stove or a couple hours in the crock pot. (Don't put your crock pot on the stove…)
About half way trough cooking time stir the melted cheese into the beans. Once fully heated eat and enjoy. Goes great with bbq!
http://eatitandsayyum.com/best-baked-beans/
Once everything has simmered and is nice and hot, spoon some beans on your plate and serve with your great bbq dishes.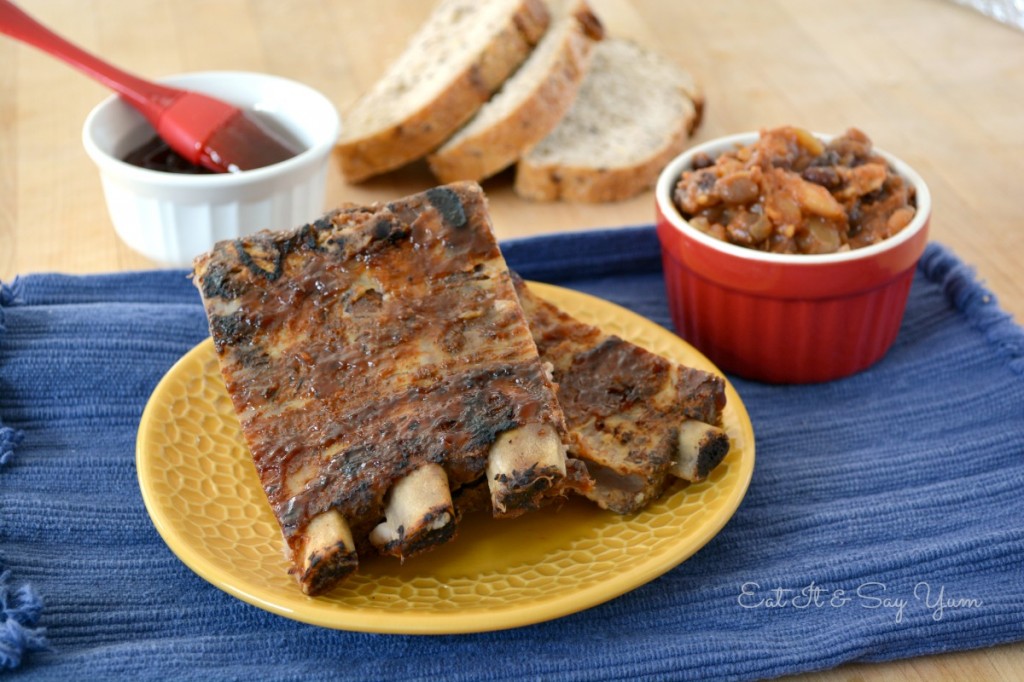 Or just eat them alone out of a bowl…  They are that good.  🙂