This post was sponsored by Omaha Steaks.  The recipe, photos, and opinions are all my own.  The Bison Top Sirloin Steaks were provided by Omaha Steaks.
I've always had a deep appreciation for cheesesteak sandwiches. What not to love?  Thinly sliced meat, tender onions and peppers, and melted cheese.  On bread.  It's amazing.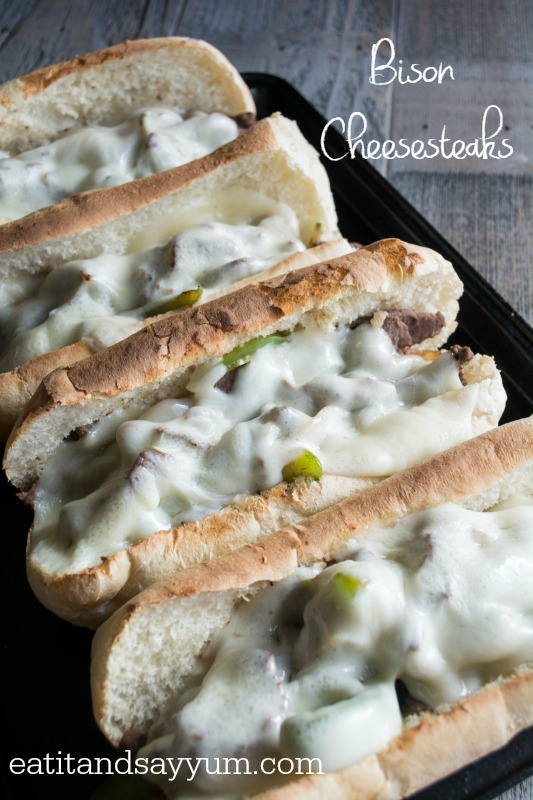 I have been wanting to make my own cheesesteak sandwiches for a while now, but was never sure about which cut of meat to use, or how to slice it nice and thin.  I don't have a meat slicer, so it just seemed impossible.
However, when I got these Bison Top Sirloins, the idea came to me, that I could slice them while still mostly frozen and then I could get thinner slices.  Steaks are best when not over cooked, so I figured I could get the meat nice and tender with these thin strips.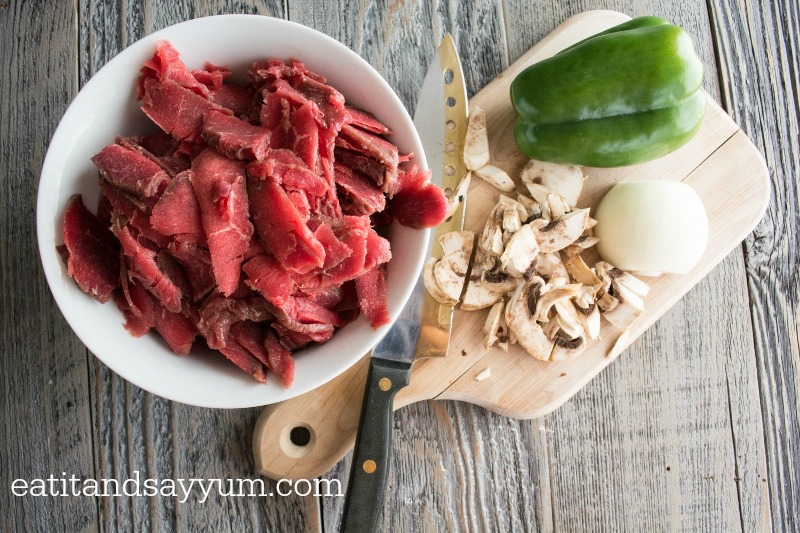 Anyway, so I set to work.  Bison is a lean meat, unlike beef.  So, you don't want to over cook it and have it dry out.  So I was careful to just cook it to medium.  You could cook it longer or shorter.  If you do cook it longer, you might want to add some water or beef broth to the meat.  Just so it's not dry.
Anyway, cooking onions and peppers is super easy.  Just slice them thin and season with salt and pepper while cooking.  Mushrooms are optional in this dish.  My husband goes for them, I usually don't.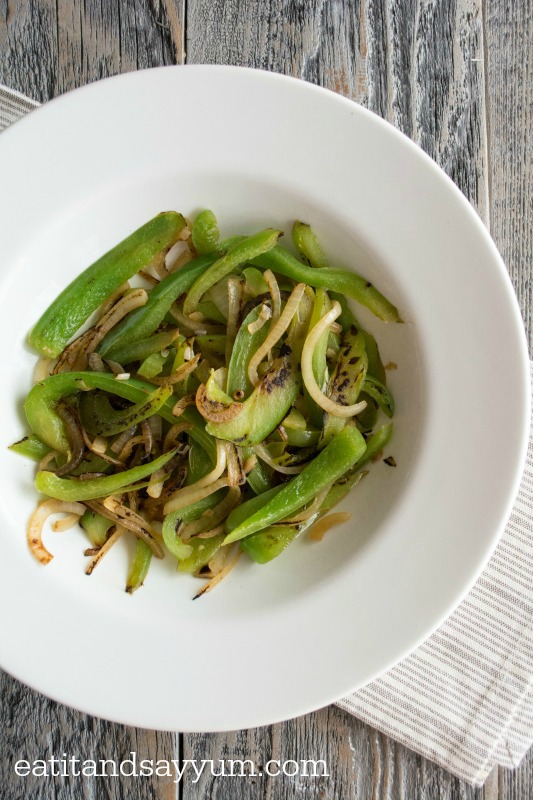 You can get these Bison Top Sirloins from Omaha Steaks.  But this same recipe could be used with beef steaks as well.
Slicing the meat does take a few minutes, but everything cooks up fast making this a fairly easy meal.
Bison Philly Cheesesteak Sandwiches
Ingredients
4, 6 oz Bison Top Sirloin Steaks- mostly frozen and sliced super thin
1 green pepper, thinly sliced
1 onion, thinly sliced
5-6 sandwich rolls
1 cup chopped mushrooms, optional
Salt and pepper- to taste
Sliced American cheese, or any other cheese you choose
Oil for cooking
Instructions
Let the frozen steaks sit out on the counter for 20-30 minutes, then slice as thin as you can. Shaving off each slice, going against the grain of the meat. Set the meat aside.
Slice the peppers and onions, and mushrooms (if using) and heat in a hot cast iron skillet with one Tbs of oil. Heat till just tender, about 3-5 minutes, then remove to a bowl and set aside.
In the same skillet, cook the meat in one Tbs of oil, until your desired amount of cooking is reached. I recommend cooking until no pink remains, but the juices aren't cooked out yet. Season with salt and lots of pepper. Add the peppers and onions back in with the meat. If meat is dry add a few Tbs of water or beef broth.
http://eatitandsayyum.com/bison-philly-cheesesteak-sandwiches/
You might also like:
Strip Steaks with Compound Butter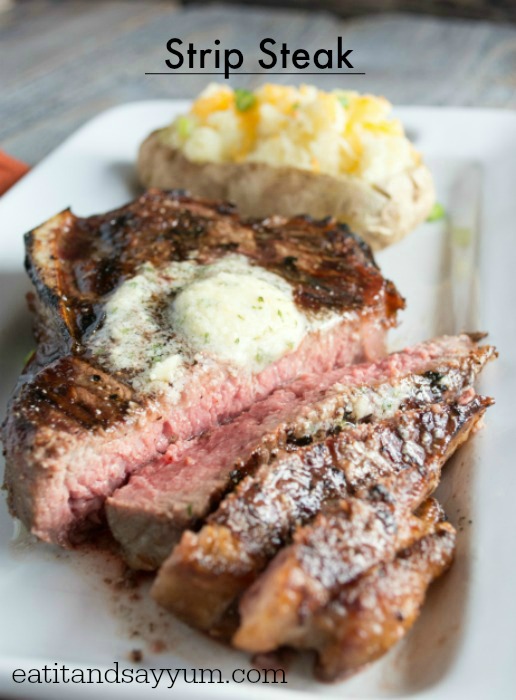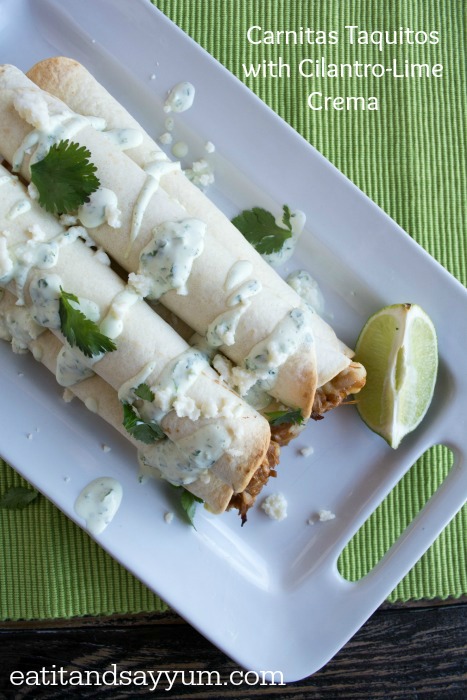 Stuffed Sole with Roasted Vegetable Risotto