One of my favorite aspects of this blog is that I set out to document family favorite recipes, old and new.  I come from a line of great cooks, and great recipes.
I have talked about my Nana, and some of her recipes here and here, and maybe in other posts as well.  This post is about another delicious concoction from her.
My Nana worked in a soda fountain shop, 70 something years ago, in small town California.  One of the items she served, and then later served to her grandkids, was Boston Nut Sundae.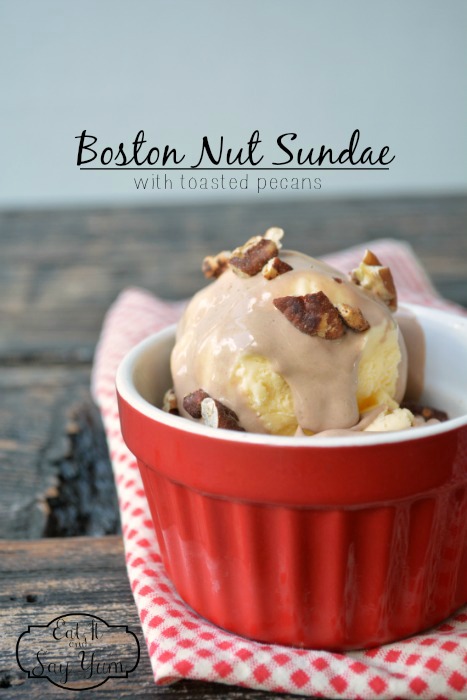 A Boston  Nut Sundae is made unique mostly by the special sauce that goes on top.
It is a chocolate and marshmallow cream sauce.  Yum.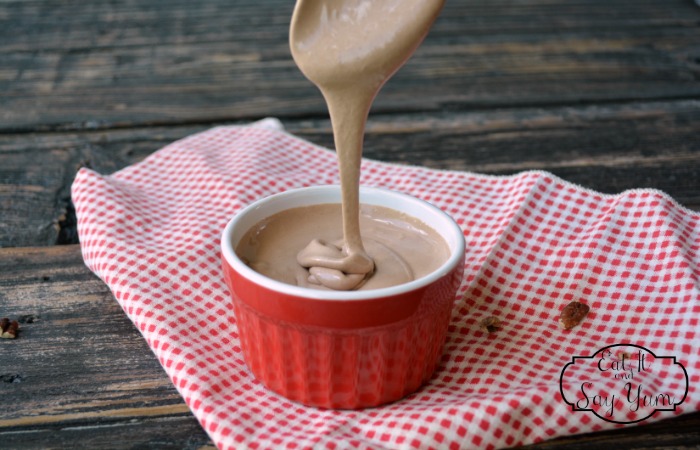 To make this sauce I used my Hot Fudge recipe, and mixed that with the marshmallow cream.
From there, you can either stir the nuts into the sauce, or just sprinkle them on top.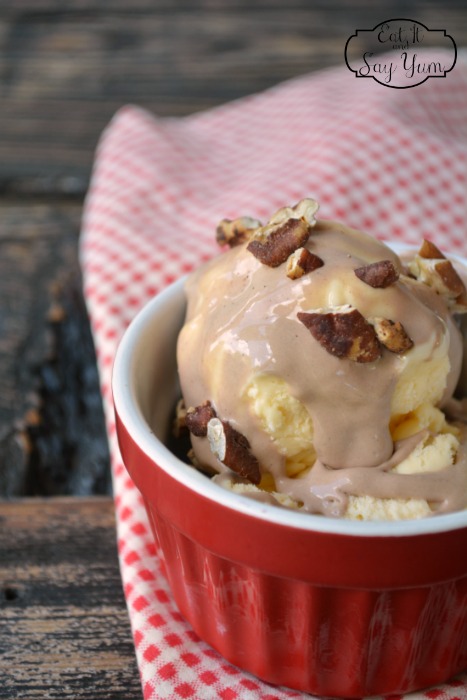 My Nana's family owned an almond orchard, so naturally she used almonds in her sundaes.  I chose to use pecans because I like them, but peanuts or hazelnuts would be great as well.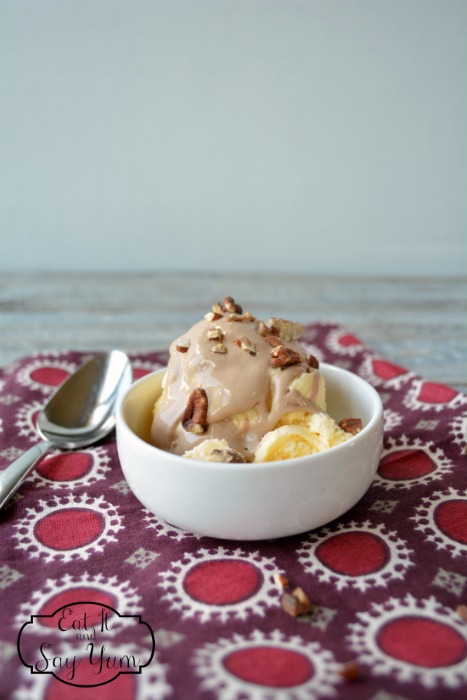 For this sundae you need to roughly chop and toast the nuts.  A few minutes in a hot oven, with a careful watch, and the nuts will be good to go.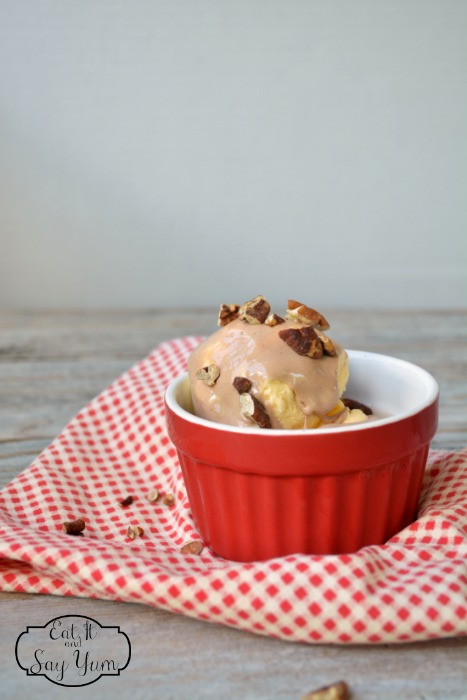 Once made, this sauce is easily stored in the fridge.  Just microwave for 10-15 seconds to make it easier to drizzle over ice cream when you are ready to eat it again.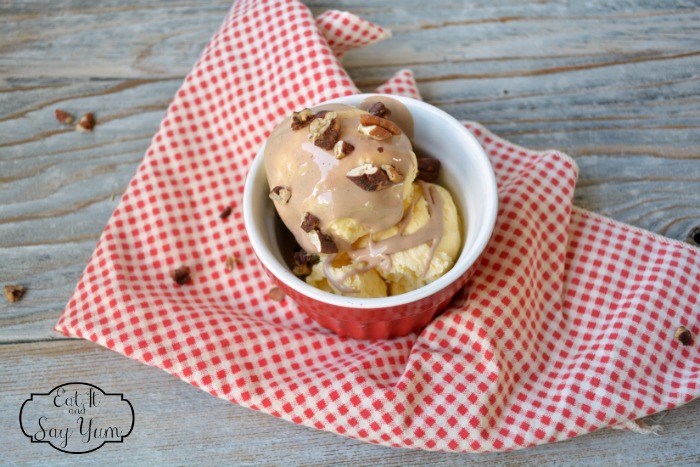 Of course you can add whipped cream and a cherry on top of this and I'm sure no one would complain.  😉
Ingredients
1, 7 oz jar of marshmallow cream
3/4 cup chocolate sauce/ syrup (or my homemade hot fudge)
1/2 cup nuts (almonds, peanuts, pecans, cashews, hazelnuts, etc)
vanilla ice cream
Instructions
Preheat oven to 350 degrees. Roughly chop the nuts, and spread them on a pan to put in the oven. Let the nuts toast in the oven on the middle rack for 3-5 minutes. They should be fragrant when they are toasted. Check them often so they don't burn.
In a medium mixing bowl, combine the marshmallow cream and the chocolate sauce/ syrup. Mix with a hand mixer or a whisk.
Stir the nuts into the sauce, or save to sprinkle them on top of the sundae.
Scoop desired amount of ice cream into bowl, drizzle the sauce over the ice cream, top with the toasted nuts.
Store left over sauce in the fridge. Reheat for 10-15 seconds before serving again.
http://eatitandsayyum.com/boston-nut-sundaes/
What is your favorite ice cream topping?
You could also eat this on bananas, or dip cookies in it, or just grab a spoon and dig in- I won't judge.
See where I link up.
You might also like:
Malted Banana Ice Cream with Chocolate Covered Pretzels and Peanut Butter