Perfectly light and fluffy muffins, not too sweet and great for breakfast or dinner.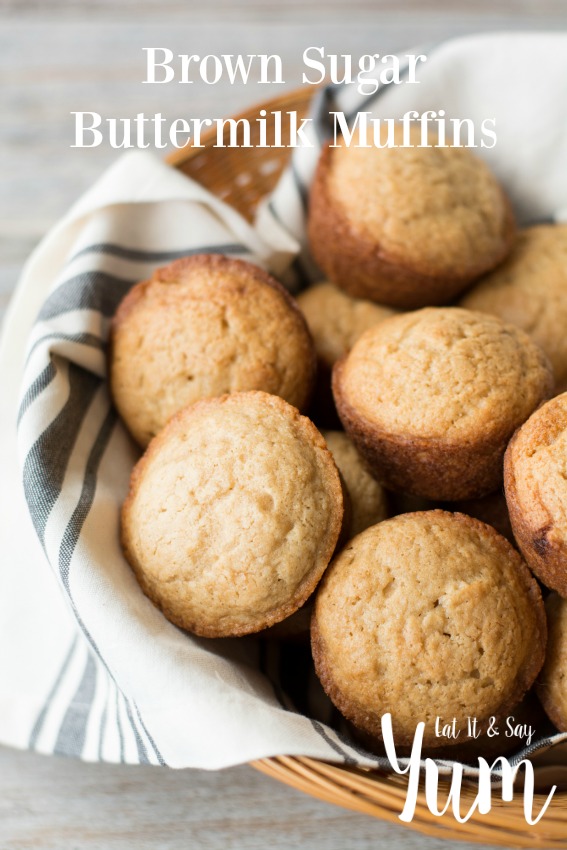 Who doesn't love muffins?  I think they are great for breakfast, brunch and even dinner.  These muffins are made with brown sugar, but they aren't too sweet.  I think they are just perfect.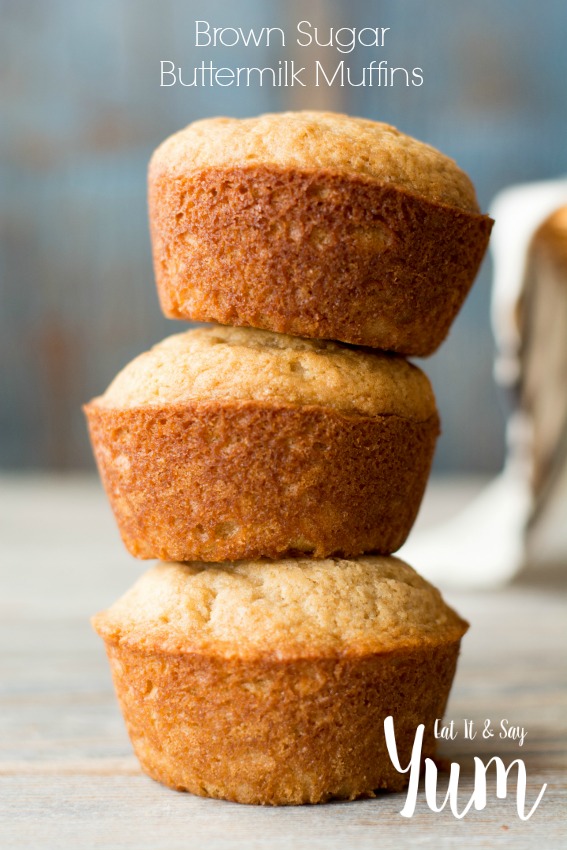 I like muffins that are light and fluffy, not too dense.  The buttermilk in these makes them the perfect texture.
And this recipe makes about 18 muffins.  With little kids around, extra muffins is always a GOOD thing.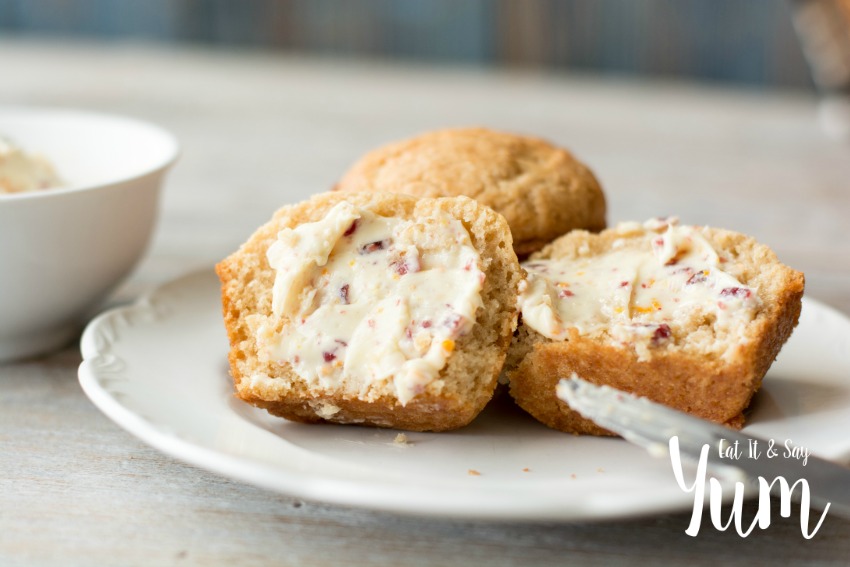 I can't resist a warm muffin with melty-butter on it.  (Especially this delicious Cran-Orange Honey Butter!)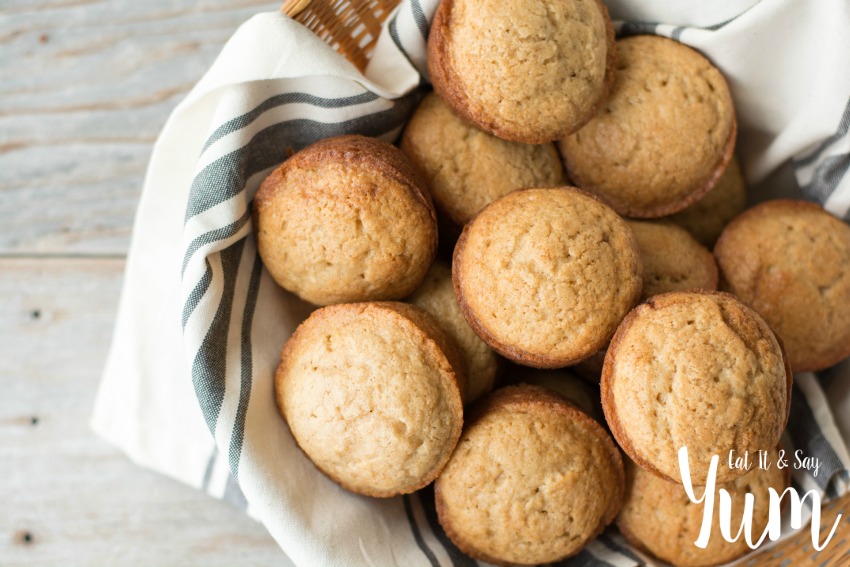 Brown Sugar Buttermilk Muffins
Ingredients
1/2 cup butter- slightly softened
1 cup brown sugar
1 egg
1 tsp vanilla
1 cup buttermilk
1 tsp baking soda
1/4 tsp salt
2 cups flour
Instructions
Preheat oven to 375 degrees. In a large mixing bowl, cream the butter and sugar. Add the vanilla, egg, baking soda and salt and mix again. Add the flour and start mixing, add the buttermilk as you go. Don't over mix, as soon as everything is evenly combined, scoop the batter into greased muffin pans (or muffin pans with cupcake wrappers).
Makes about 18 muffins. Bake the muffins for 15-17 minutes, until the they are golden brown and the tops spring back when touched.
Let cool slightly before removing from the pans. Serve warm.
http://eatitandsayyum.com/brown-sugar-buttermilk-muffins/
You might also like: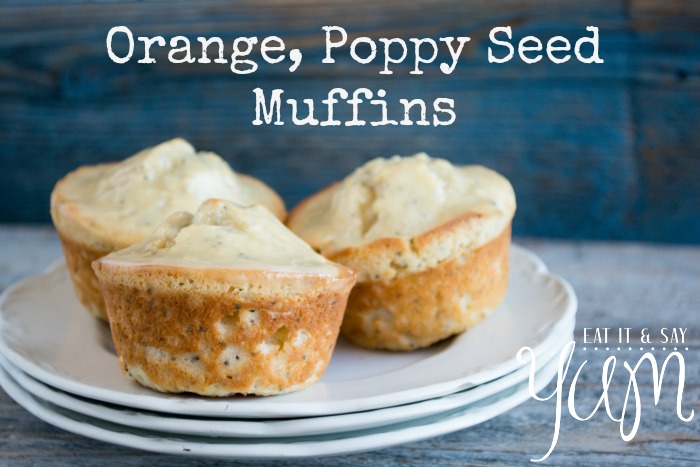 Crumbly Topped Zucchini Muffins