So if you are looking for a frosting that is a little different, but still rich on flavor, try this Browned Butter Frosting.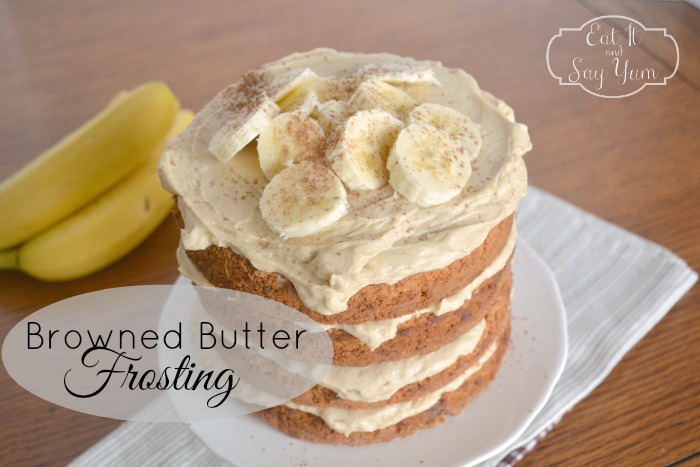 If you haven't tried browned butter before, then you really must give it a whirl.
There is a bit of a nutty, and warm flavor to it.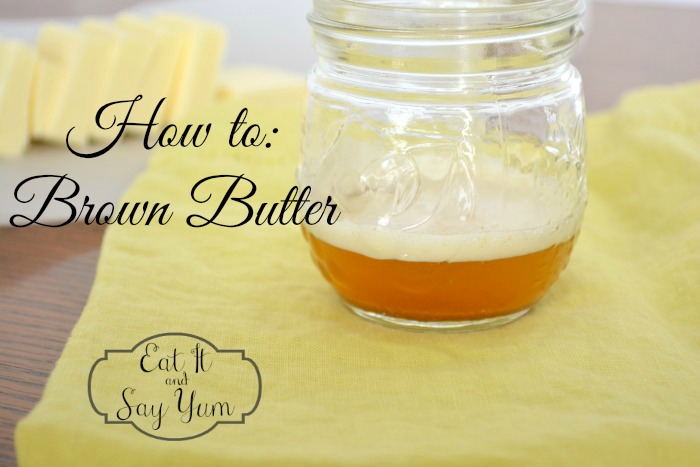 See my tips on making browned butter, if you need some help in that area.
This frosting isn't just different in flavor, but also in the method of making it.
You cook it.
Weird?  Maybe, but it works.
It also has flour in it.
Weirder?  Well, trust me you don't taste the flour, and the texture is still great.
Trust me.
So, you begin by browning your butter.  Then add the flour, while the butter is still hot in the pan.  You are kind of making a roux, so let that flour taste cook out for a minute.  Then stir in some milk.  Continue stirring and cooking until the mixture thickens and boils.  Remove from heat and let cool, then add vanilla.
In a large mixing bowl cream together some butter and brown sugar.  Then add in the cooked mixture and beat until fluffy.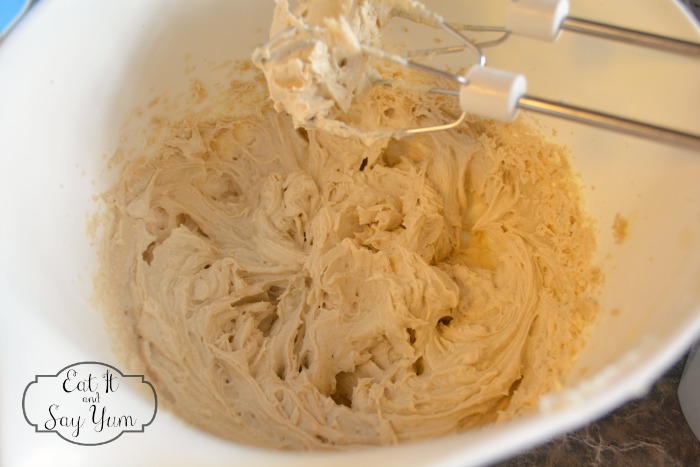 So, not only does this frosting have browned butter, and flour, but we used brown sugar as well.  That gives such a unique color and rich flavor, different from the typical white buttercream.
The cake pictured above is a banana cake, but you can use this frosting pretty much anywhere you think you would like this unique flavor.
Ingredients
1/4 cup butter, and 1/2 cup butter
3 Tbs flour
3/4 cup whole milk
1 1/2 tsp vanilla
3/4 cup brown sugar
Instructions
In a medium sauce pan over medium- high heat, brown the 1/4 cup butter. Be careful so you don't burn it, turn heat to medium if needed. Once butter is browned, add the flour to the pot and whisk together. Whisk in the milk, slowly. Work out all the lumps. Keep whisking while bringing the mixture to a boil so it thickens. Once boiling, whisk in the vanilla and remove the pot from heat and let cool completely.
While the mixture is cooling, use a large mixing bowl and hand/ stand mixer to cream together the 1/2 cup butter with the brown sugar. Once the flour mixture is completely cool, beat it into the mixing bowl with the sugar mixture. Cream both mixtures together until fluffy.
Spread frosting on cake of your choice.
http://eatitandsayyum.com/browned-butter-frosting/
What do you think?  Will you give it a try?
See where I link up.
You might also like:
Carrot Cake with Ginger Snap Crumbles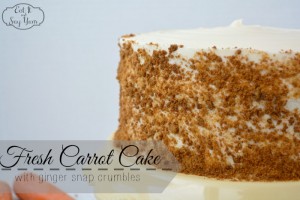 Stay Soft Peanut Butter Sandwich Cookies