Make ahead brownie mix to store in your pantry and bake up whenever you want. 
Of course, brownies are a popular dessert at my house.  I'd say 'who doesn't LOVE chocolate?' but my daughter actually doesn't like chocolate.  Say whaaaat!?  I know.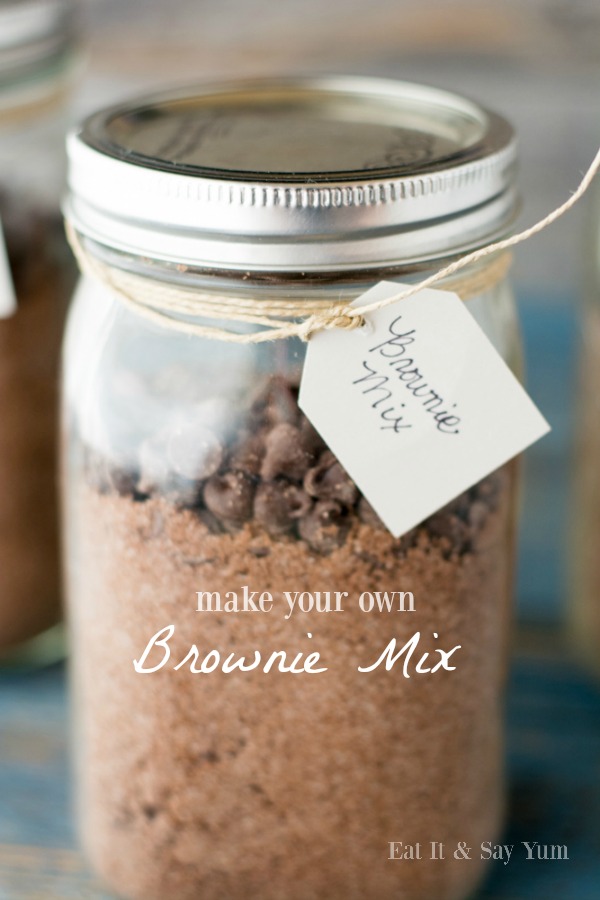 But we keep making brownies anyway.  Because everyone else loves them.  🙂
Anyway, this brownie mix is so handy to have on hand.  You mix it all up in a big batch.  (And I mean big!  You can make it in two batches if you need to.)
I store it in jars, already measured out, so when I'm ready for brownies all I have to do is mix this up with the wet ingredients and bake it.  Pretty simple.
The brownies bake up nice and chewy.  They are kind of a mix between fudgy and cakey- the best of two worlds.  You can underbake them a little if you want your brownies even softer.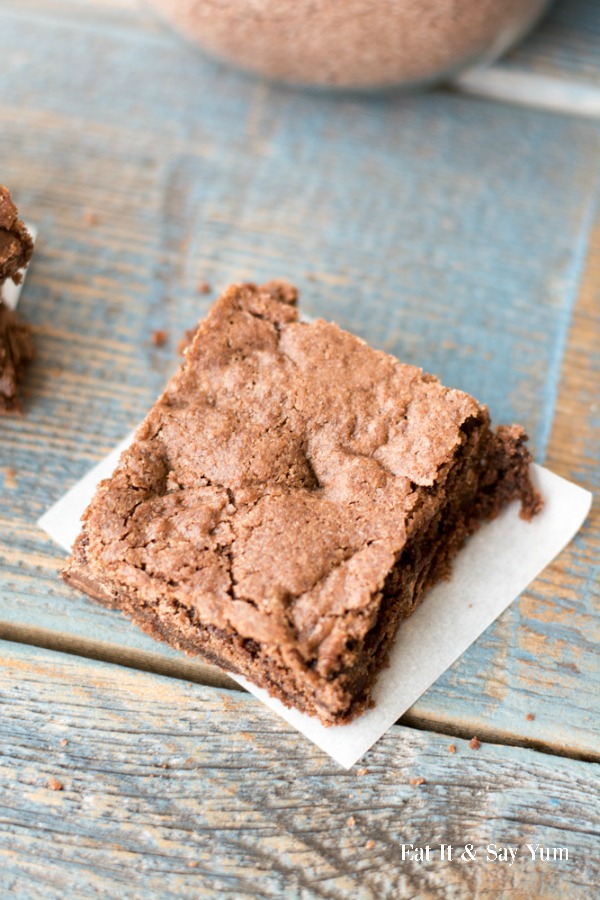 And if you ever need a gift for a friend or neighbor, these pretty jars are great for gifting!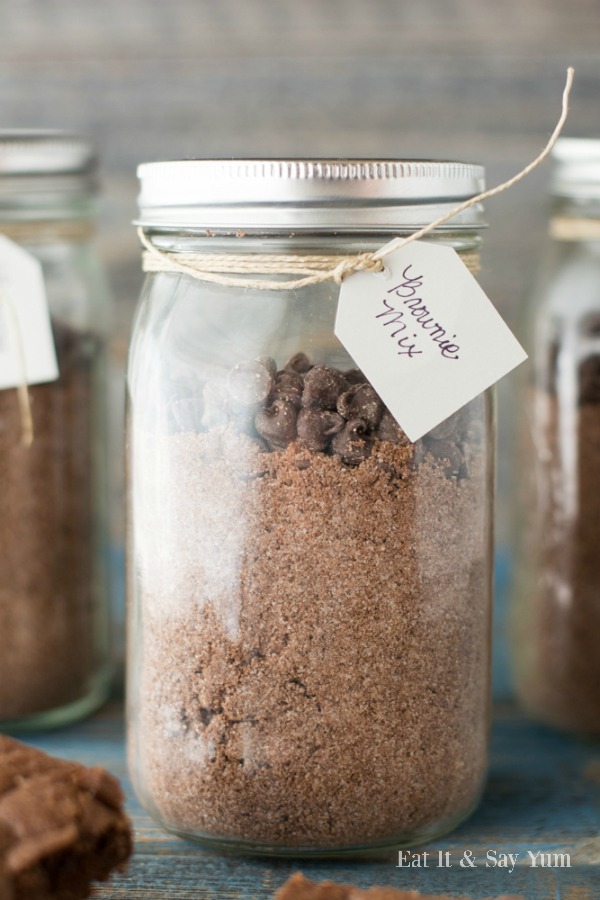 Ingredients
6 cups flour
5 tsp baking powder
4 1/2 tsp salt
8 cups sugar
2 cups cocoa powder
2 cups shortening
3 1/2 cups chocolate chips
Add to each batch when baking: 2 eggs
2 Tbs oil
1 tsp vanilla
2 1/2 cups of brownie mix
Instructions
You can mix this in two batches if necessary. In a stand mixer add the flour, baking powder, salt, sugar, cocoa powder, and shortening. Mix together so that the shortening cuts into the dry ingredients and resembles sand when fully combined.
Scoop 2 1/2 cups of the mix into large jars. Add 1/2 cup of chocolate chips on top of the mix. Screw a lid on and store in a cool, dry place.
When ready to make the brownies, mix the contents of 1 jar with 2 eggs, 2 Tbs oil, and 1 tsp vanilla. Stir until evenly incorporated.
Pour batter into a greased 8x8 inch, or 11x7 inch pan. Bake at 350 degrees for 25-33 minutes, depending on how gooey you want them.
Let the brownies cool, at least slightly, then eat. Cover with plastic wrap or a lid to store extras.
http://eatitandsayyum.com/brownie-mix/
You might also like: