My sister-in-law hails from the great state of Ohio.
(I've never been there, not really sure if it's great or not, but I'm willing to give it the benefit of the doubt.)
Anyway, Ohio does have buckeyes.
Those nuts were the inspiration for someone to come up with this recipe.
Which made its way to my family over 20 years ago, via my sister-in-law.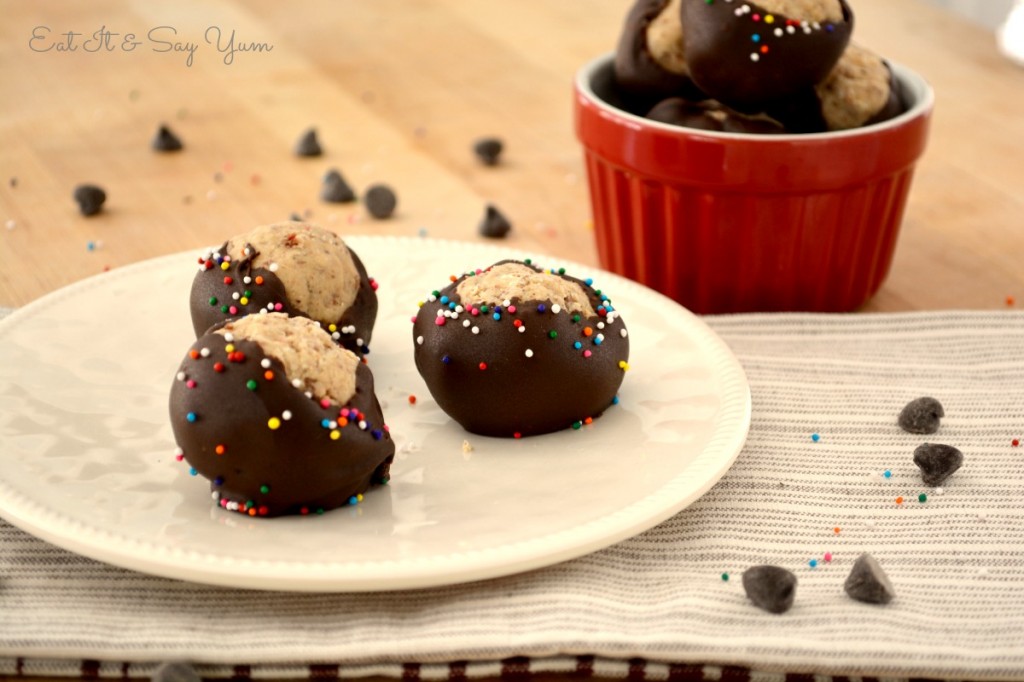 I loved making these as a child and now I have my own little girl who loves to help!
Start by crushing up some rice krispies, cocoa crispies work great as well.
 I like to to do it in a ziplock bag.
Less mess.
Mix the butter and peanut butter with the rice krispies.
Doesn't have to be fully mixed.
 Then sift in the powder sugar.
You don't want lumps.
Then mix and mix.
You can use your hands, or a hand mixer works great, too.
Mix until it's all incorporated, like this…
(Note: I've found if I am using an electric hand mixer I can put the butter, peanut butter, crushed rice crispies, and the powdered sugar in the bowl all the same time.  The electric mixer works GREAT, and does it all at the same time.  Just be careful not to spill the powdered sugar everywhere when you turn the mixer on.)
Then roll small bits into balls.
About 1 1/2 Tbs to 2 Tbs each ball.
Depends on how big you want them.
(Smaller balls equals higher chocolate to peanut butter ratio.)
(Wink wink)
Place the balls on wax paper or foil and in the fridge to set.
Melt about 12 oz of chocolate in a double boiler.
I add about a tsp to 1 Tbs of crisco to make the chocolate set again once it is melted.
Use a tooth pick, or long skewer to dip the balls in the chocolate.
(What makes these babies look like buck eyes is the top not being covered in chocolate.)
Place the buck eyes in the fridge again to set the chocolate.
Then eat.
Or give them away as a gift, or at a cookie exchange.
Everyone will love you for them!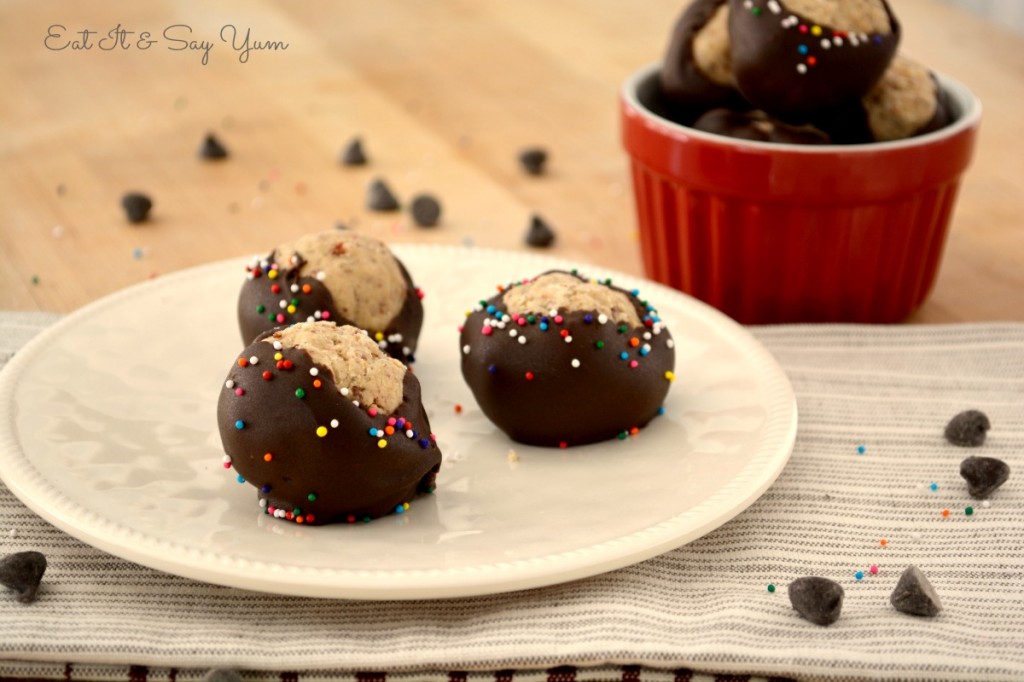 Ingredients
1 cup peanut butter (I use creamy)
1 cup crushed rice krispies – or cocoa crispies (measure them after the crushing)
1 stick butter- softened
3 cups powder sugar (sifted, if lumpy)
Instructions
Stir the first 3 ingredients together a few times, then add the powder sugar. Mix till fully combined.
Form into balls, and let set in fridge.
Melt 12 oz semi-sweet chocolate and about 1 tsp crisco over double boiler. Dip set balls into chocolate, not fully covering with chocolate. Place back on wax paper or foil.
Set in fridge again.
http://eatitandsayyum.com/buck-eyes/
These go fast!  They are just too good.  🙂