Arrrrgh, Matey!
I have a serious love for pirates.  Not sure where that love came from, but it's there.
I was asked to make a pirate themed cake as a groom's cake for a friend.  She suggested the treasure chest idea, and even showed me pictures of some similar cakes that she liked.
I always get nervous when someone shows me a picture.  I'm always afraid they will be disappointed if the cake I make doesn't look just like the picture.
That was not the case here.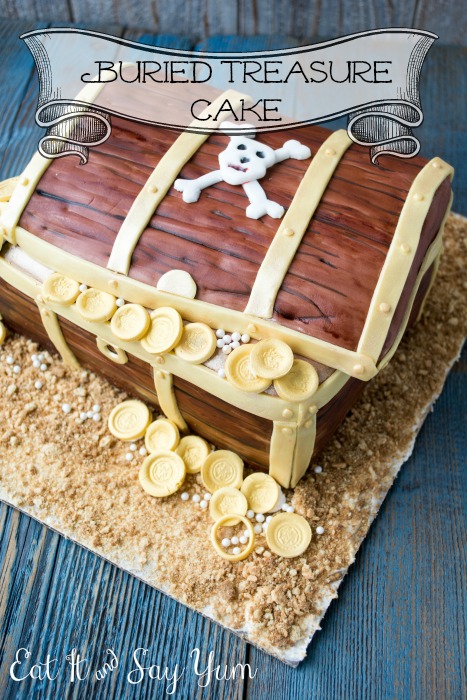 My friend seemed thrilled when I showed her this cake.
I was happy, too.  🙂
I love how the wood detail turned out.  That's hand painted, baby!!
I think my husband was doubting the out come when he saw things half done, but at the end even he couldn't believe how much it looked like real wood.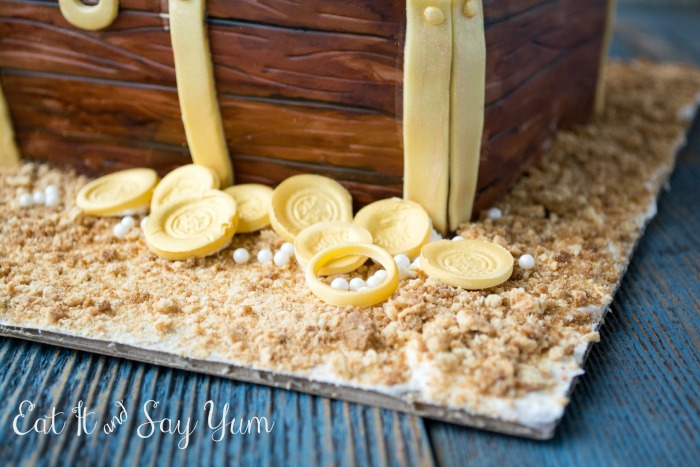 Cakes like this really are a labor of love.  I spent a good 6 hours on this cake.  And it will probably be eaten in 20 minutes…  Oh, well.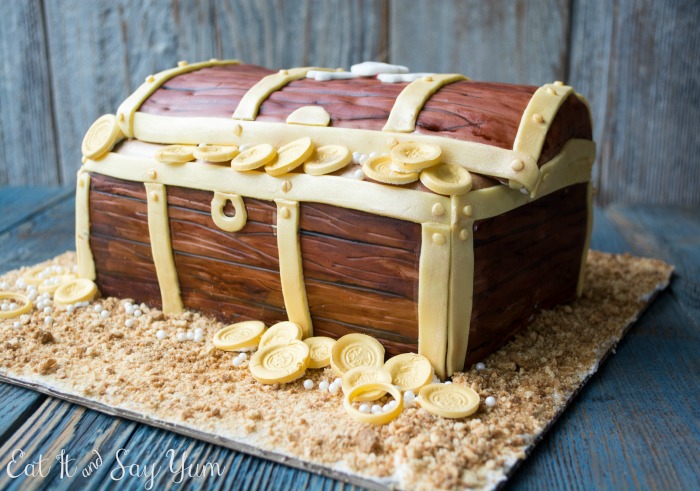 I had fun making these gold doubloons.  I'll be sharing a tutorial on how to make those soon.  (Because when I looked for a tutorial there wasn't anything good out there.)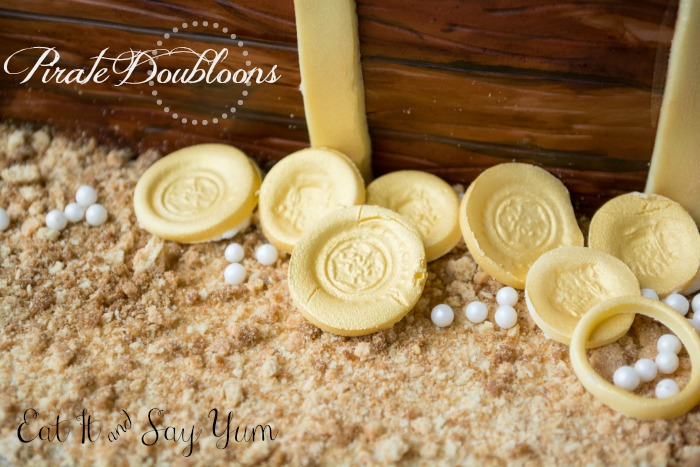 What do you think?  Is it a pirates life for you?
See where I link up.
You might also like: