An easy buttercream frosting that is creamy and sweet, but has a slight tang from buttermilk.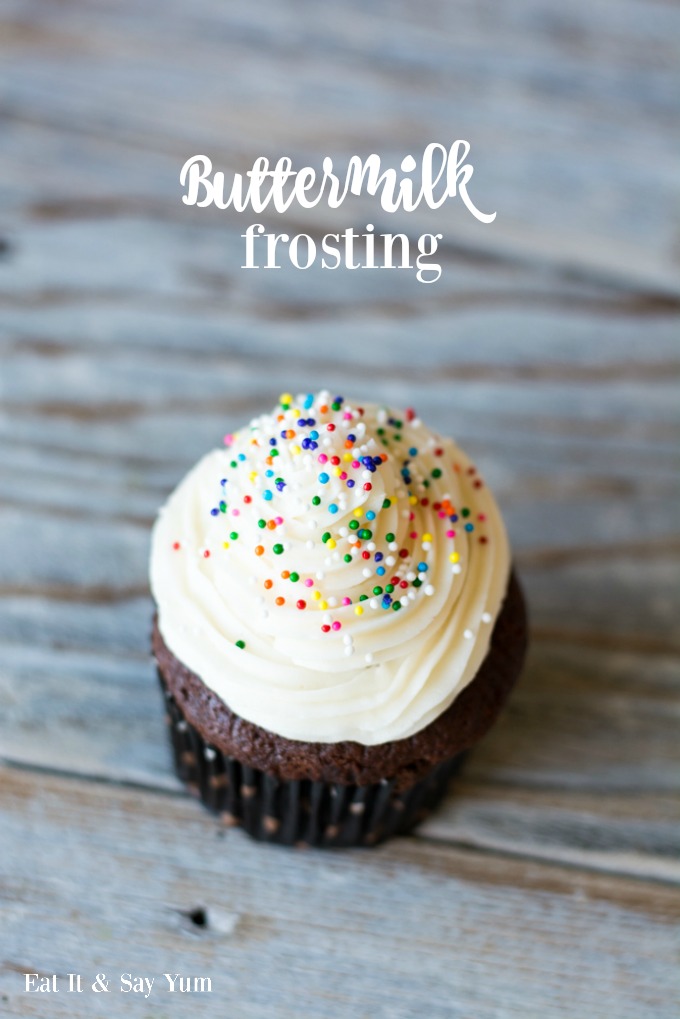 This frosting is so easy to make.  I used my Bosch stand mixer, but any stand mixer or electric hand mixer will work.
This buttercream is given a slight tang from adding real buttermilk.  Now, if you are thinking you won't like a little tang in your frosting, then let me reassure you.  It's not enough to really notice.  I used this recipe on my Candy Cane cake this Christmas, and everyone loved it.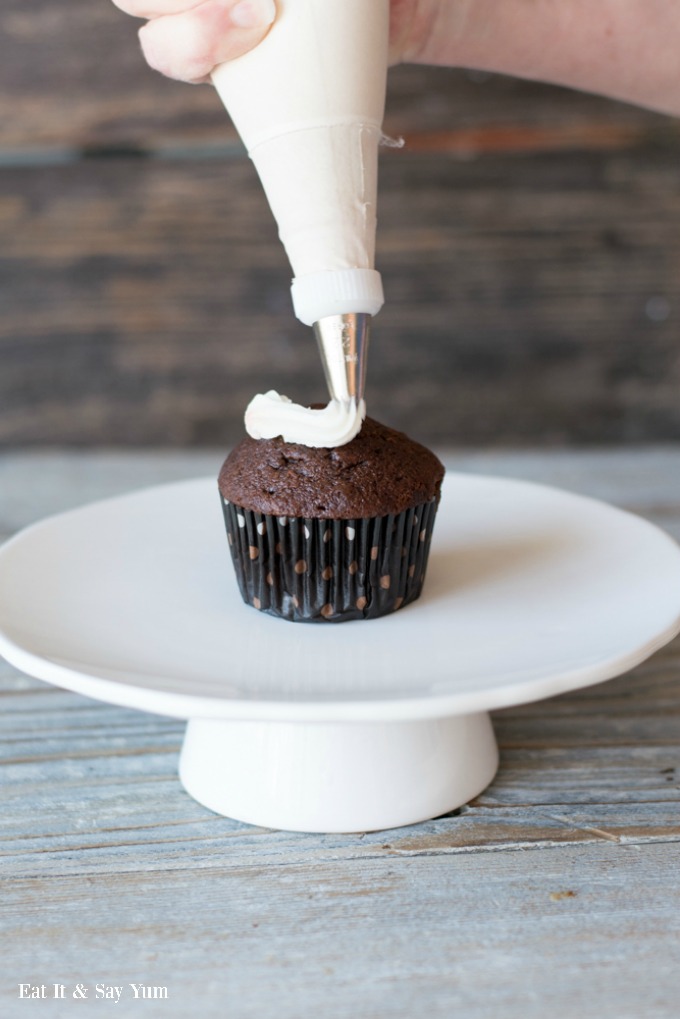 I just think the tang is a nice change to all the same frostings we tend to use all the time.  Plus imagine this on a red velvet cake, or cupcakes!  The flavors would be great together!
You can easily pipe this frosting onto whatever dessert you desire.  Or on graham crackers.  That was a favorite treat of mine as a child.  Yum!
You can color the frosting whatever color you want, too.  It takes food dye just like any other frosting.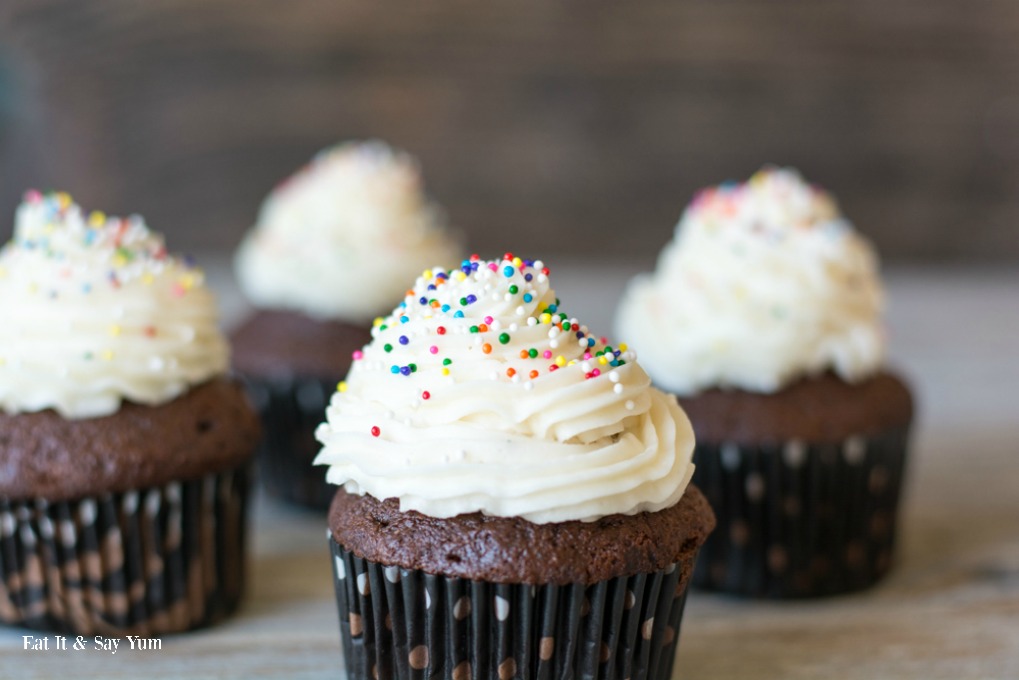 Store your leftover frosting in the fridge.  Let it come to room temperature before trying to spread it or pipe it.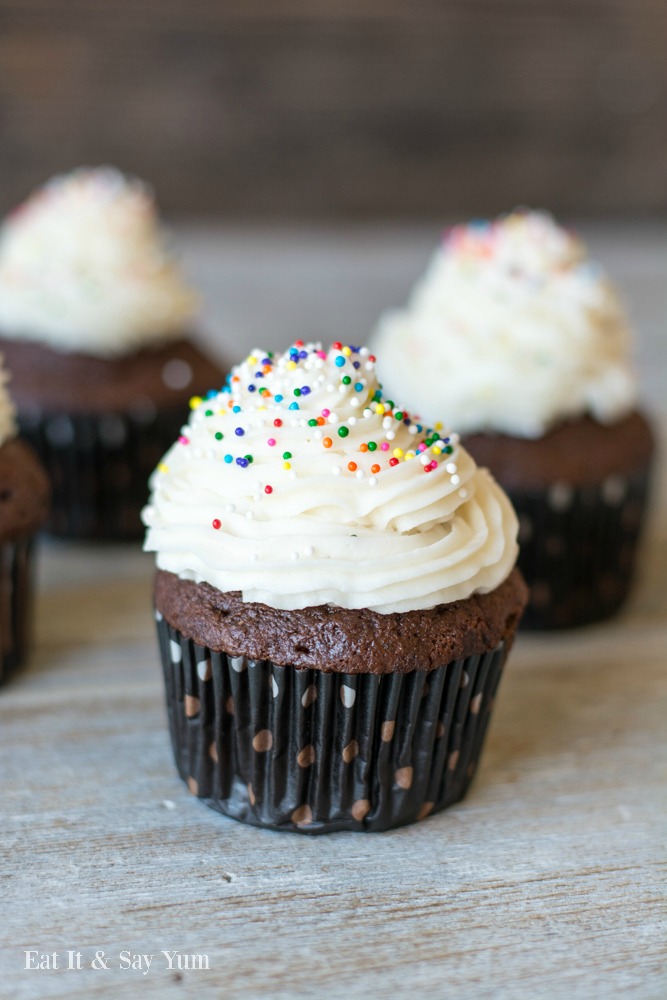 Ingredients
1 cup butter- at room temperature
1 cup shortening
2 tsp vanilla
pinch of salt
5 cups powdered sugar
8-10 Tbs buttermilk
Instructions
In the bowl of a stand mixer, combine the butter and shortening, and cream them together until well mixed and slightly fluffy. Scrape the sides of the bowl as needed.
Add 2 cups of powdered sugar and beat to mix. Scrape sides of the bowl again, then add the vanilla, salt, and remaining powdered sugar- 1 cup at a time.
As the frosting mixes it will be thick. Add the buttermilk 2 Tbs at a time, until you have it thinned to your desired consistency.
Use right away, or store in an airtight container in the fridge. Bring back to room temperature before using again.
http://eatitandsayyum.com/buttermilk-frosting/
You might also like:
How to Decorate a Candy Cane Cake