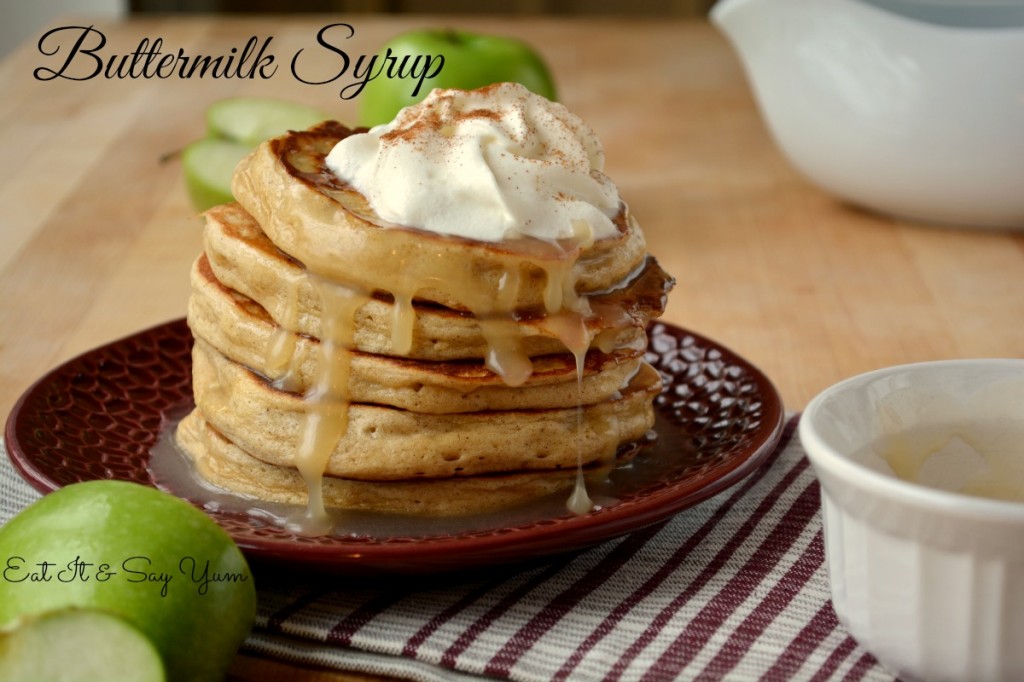 Hands down, our absolute favorite syrup is Buttermilk Syrup.  (Pictured here on Apple Cinnamon Pancakes.)
It's amazing. We love it on pancakes, waffles, french toast, aebleskivers, etc.   But it would also be yummy on ice cream or cakes, pretty much anywhere.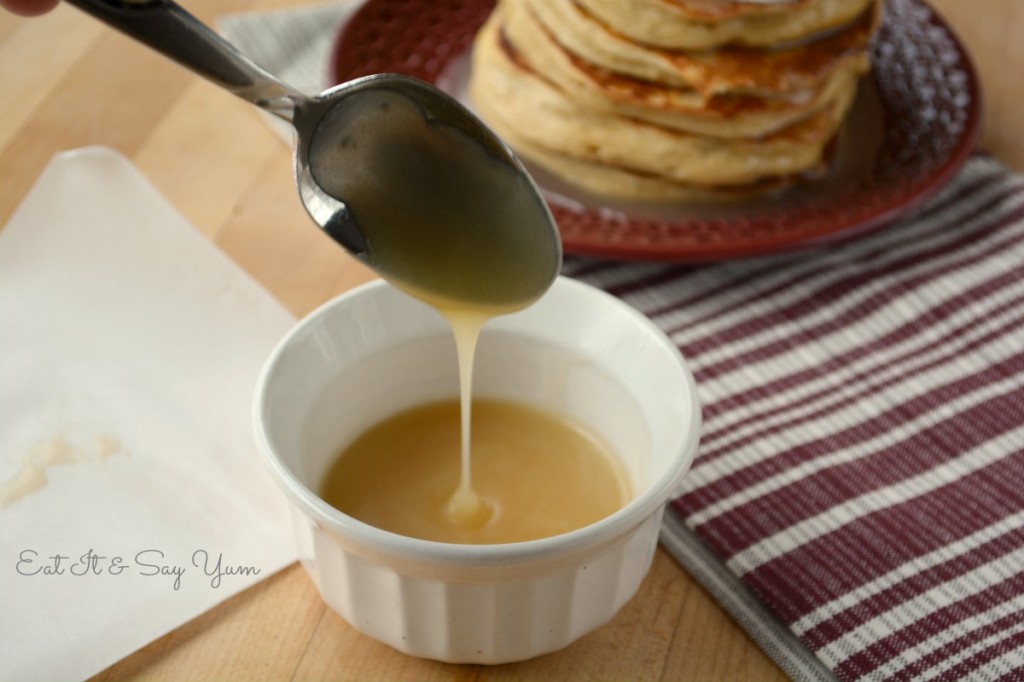 This syrup is super easy to make, and it only uses one pot!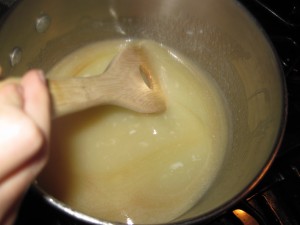 You add butter, sugar, buttermilk, vanilla, and corn syrup.  Bring to a boil then stir in baking soda.
So easy, so good.  You may never go back to maple again!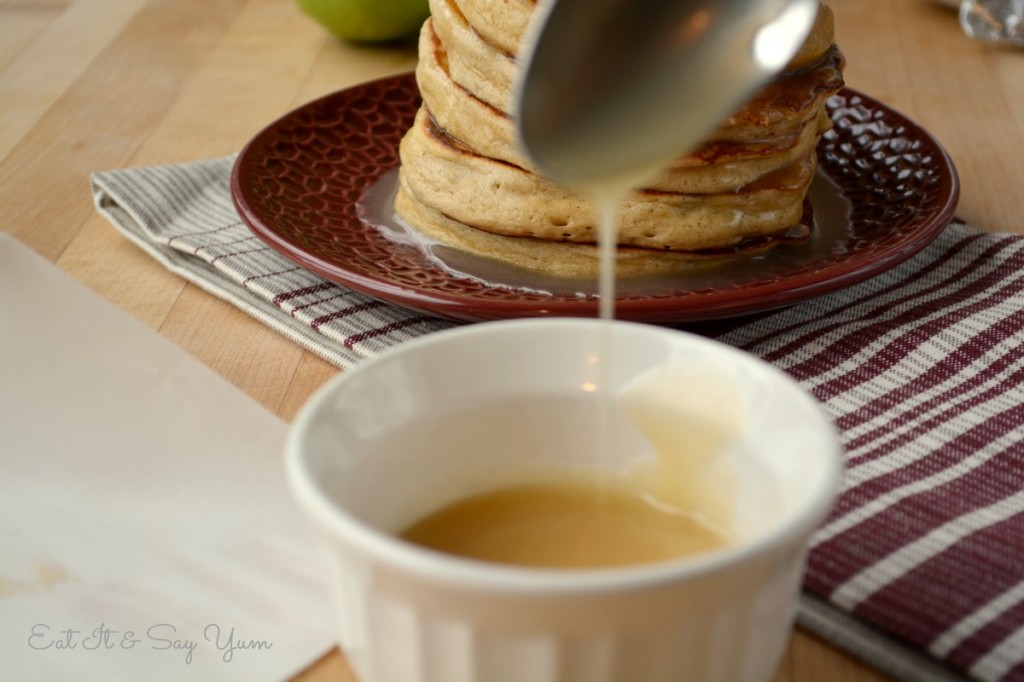 Ingredients
1 cup sugar
1/2 cup butter (1 stick)
1/2 cup buttermilk
1 tsp vanilla
1 Tbs corn syrup
1/2 tsp baking soda
Instructions
Melt butter in medium pan, with sugar, buttermilk, vanilla, and corn syrup. When butter is fully melted and the mixture is boiling, stir in baking soda and remove pan from heat. The syrup with get quite foamy and increase in size, so make sure you use a big enough pot.
You can use the syrup immediately. Store in an airtight container in the fridge when done, and reheat before each use.
http://eatitandsayyum.com/buttermilk-syrup/
Enjoy.  🙂
You might also like: