Smooth caramel sauce that is simple to make, and good enough to make the hot fudge sauce jealous.  
Once upon a time, I wanted to make caramel sauce.  I tried the method of melting sugar and when it turns amber-colored then adding cream.  All my efforts were in vain.  That method and I just don't get along, apparently.  So I turned to my buttermilk syrup recipe, which is similar to caramel, and went from there.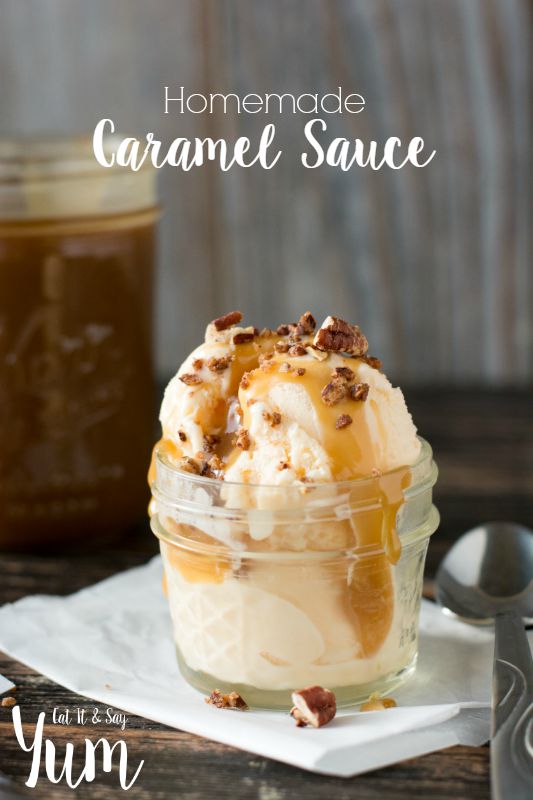 I am happy to report that success has finally been achieved and we now have some super delicious caramel sauce.  And it's great for so many different uses.
Of course, caramel sauce goes great on ice cream.  Especially with some toasted pecans.  Yum!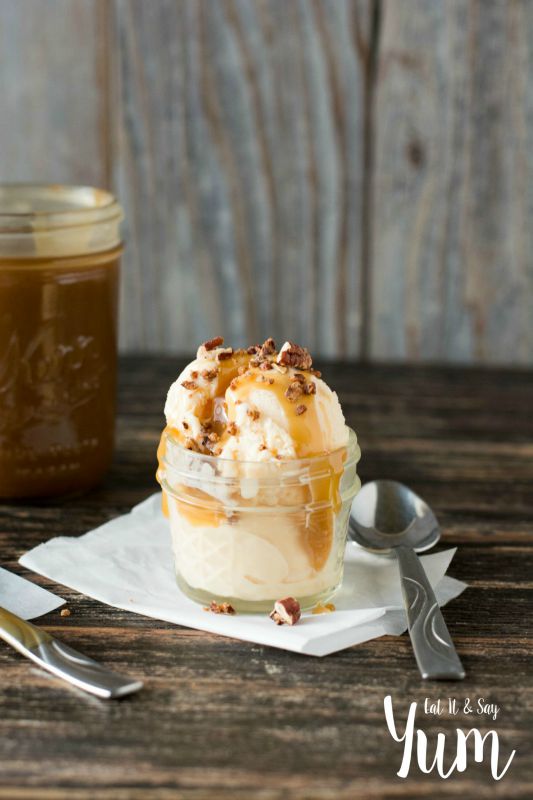 But I won't judge you if you just lick it straight off the spoon.  😉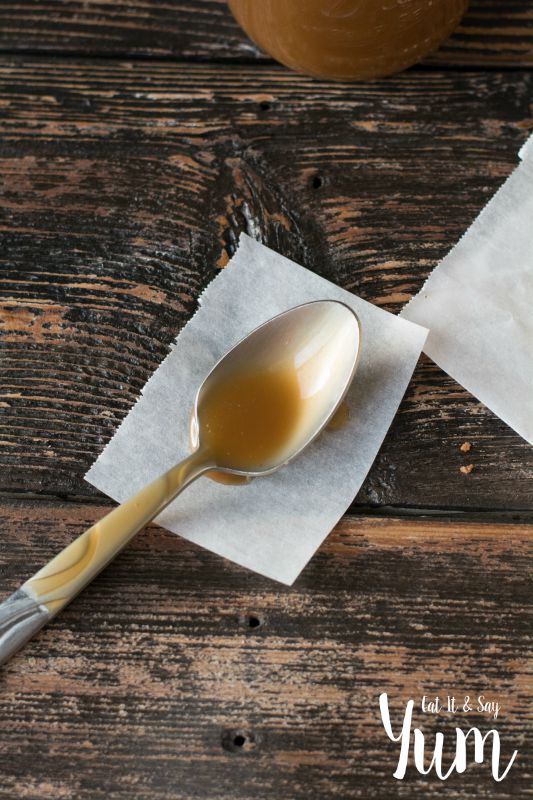 This recipe makes about 2 1/2 cups.  I used 1/2 a cup on a cake.  (Recipe coming soon!)  Then I put the rest of the sauce in a mason jar.  It works great.  Plus I can microwave the sauce right in the jar if I want to.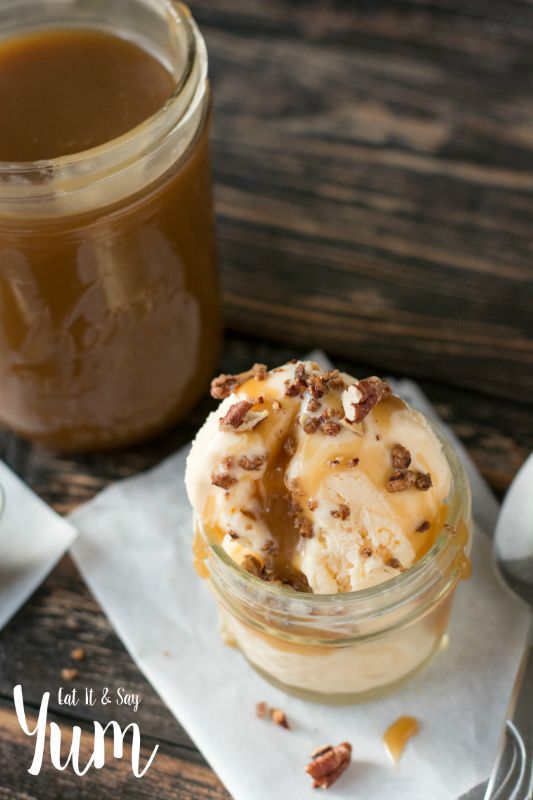 Ingredients
1 cube butter
2 cups brown sugar
1/2 cup heavy whipping cream
1/2 cup milk
a pinch or two of salt
2 Tbs corn syrup
1 1/2 tsp vanilla
Instructions
Place a medium pot over medium-high heat and add the butter, cream, milk, brown sugar, salt and corn syrup. Bring those to a boil and boil for 3-4 minutes. You can reduce the heat to medium, but keep the caramel boiling, and stir frequently. The sauce will start to thicken.
Stir in the vanilla and remove the pot from the heat. Let the caramel cool until warm before using.
Store leftovers in an air tight container in the fridge. You can reheat it before serving again.
http://eatitandsayyum.com/caramel-sauce/
You might also like: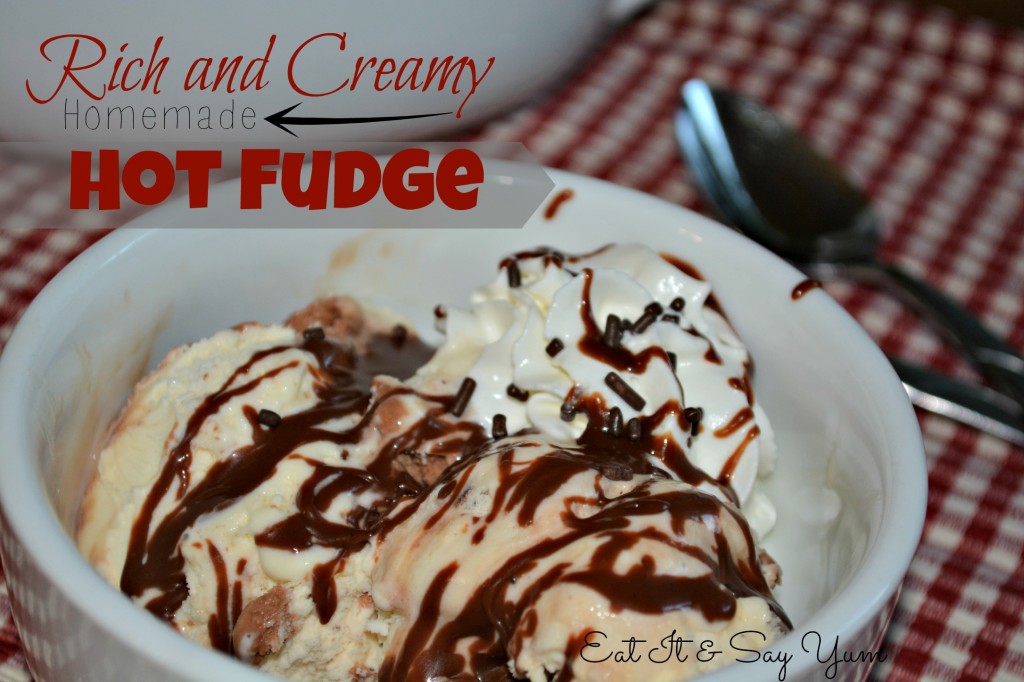 Vanilla Bean Cheesecake with Cinnamon Apples and Caramel