Cupcakes are delicious, but when you add a creamy cheesecake filling, they get even better!  
Have you heard about #Choctoberfest with Imperial Sugar?!  This week on the blog I will be sharing several yummy chocolate recipes.  And over 50 other bloggers are doing the same!  And there is even a giveaway going on that you won't want to miss out on!   Enjoy this week of chocolate.  And a big 'thank you' to Imperial Sugar for providing me with lots of sugar.  🙂
For my fist chocolate recipe, I'm sharing my favorite Cheesecake Filled Chocolate Cupcakes.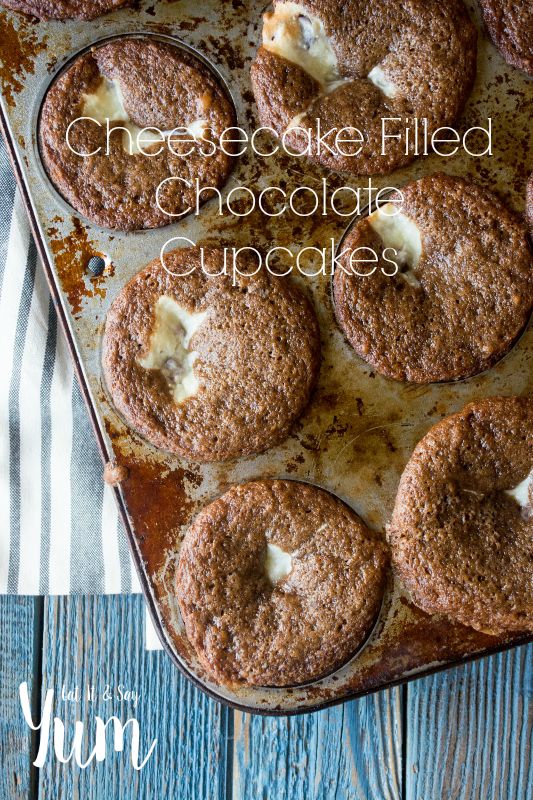 You can eat these Cheesecake Filled Chocolate Cupcakes with or without frosting.  They are good enough on their own, so the frosting isn't necessary.  The cupcake batter is a pretty simple recipe, and the cheesecake filling comes together quickly as well.
When both batters are ready you just fill your muffins tins half full with the chocolate batter and then plop some of the cheesecake batter in the middle of each tin.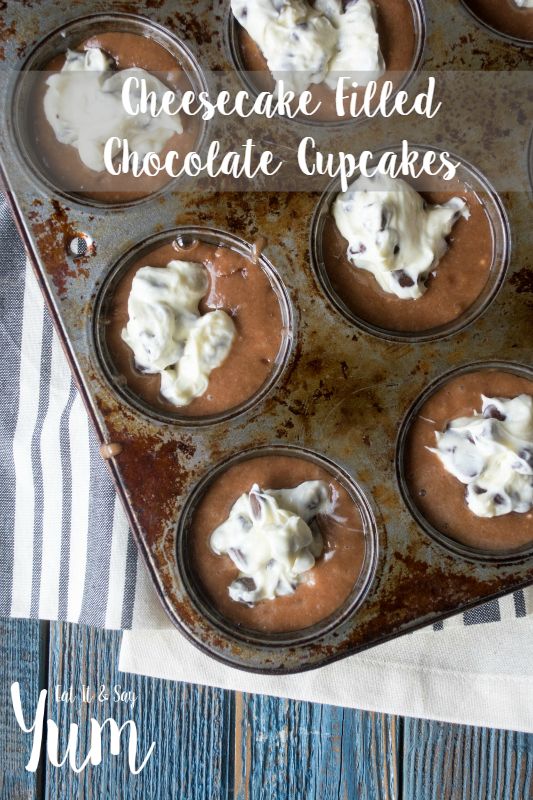 I get about 28 cupcakes with this recipe.  And I don't recommend using cupcake liners with this recipe.  They batter will spill over the edges and could down between the liner and the pan.  No one wants that.  😉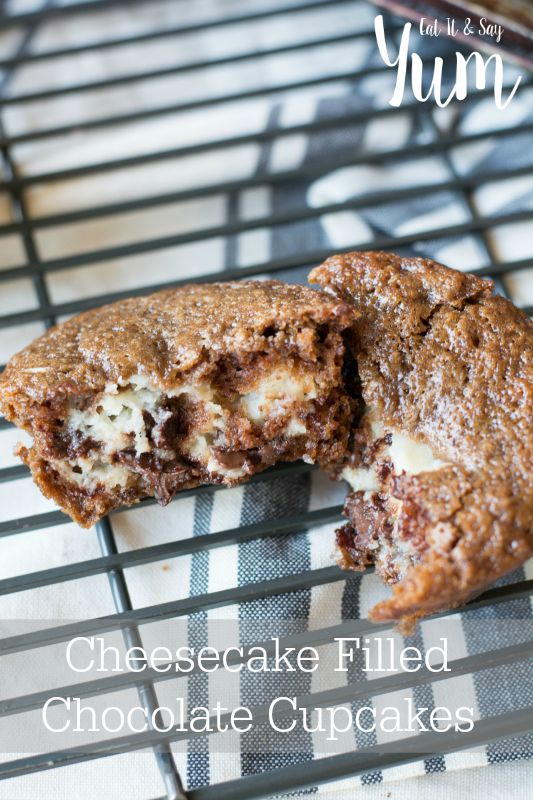 After the cupcakes bake they come out with this delicious cheesecake and chocolate chip center.  And it is AMAZING!
Cheesecake Chocolate Cupcakes
Ingredients
3 cups flour
2 cups Imperial sugar
1/4 cup cocoa powder
2 tsp salt
2 tsp baking soda
1 cup buttermilk- warm
1/2 cup water- warm
2/3 cup oil (vegetable, canola, etc.)
2 Tbs vinegar
2 tsp vanilla
Filling: 8 oz cream cheese
1 egg
1/2 cup sugar
1/8 tsp salt
3/4 cup chocolate chips (mini works best)
Instructions
Preheat oven to 350 degrees. In the bowl of a stand mixer, or just a large mixing bowl, add the buttermilk, water, oil, vinegar, and vanilla. Stir together, then add the flour, sugar, cocoa powder, salt, and baking soda. Mix on low-medium speed until all mixed together.
Grease 24 muffin tins very well. (This recipe works best without cupcake liners.) Fill the muffin tins half full with the chocolate batter. You may end up with enough batter to make a few more cupcakes.
In a medium mixing bowl make the filling by beating the cream cheese until smooth, then add the sugar and beat again. Beat in the egg and salt, then stir in the chocolate chips. Divide the filling among all the filled muffin tins.
Bake the cupcakes for 30-35 minutes, until they are set. Let cool before removing from the pans. To remove, gently slide a knife around the edges of each cupcake and carefully slide them out.
Frost as desired, or eat with out frosting- they taste great plain!
http://eatitandsayyum.com/cheesecake-chocolate-cupcakes/
You might also like: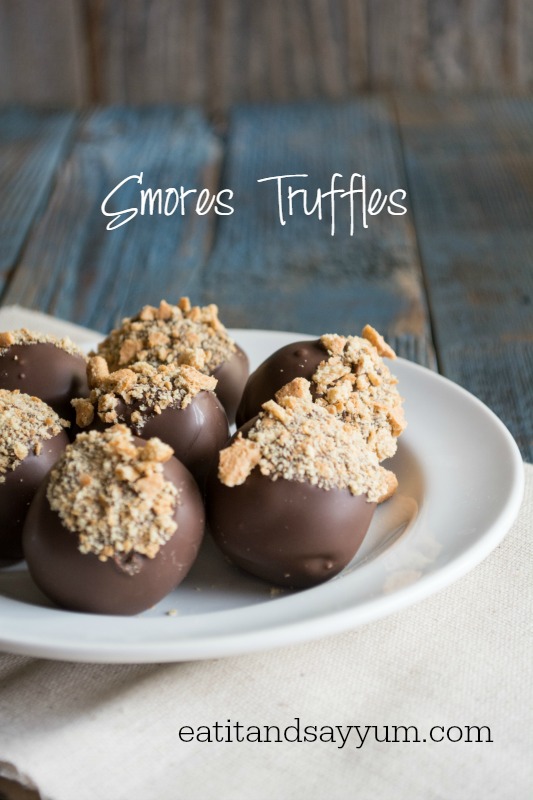 Double Chocolate Double Peanut Butter Cookies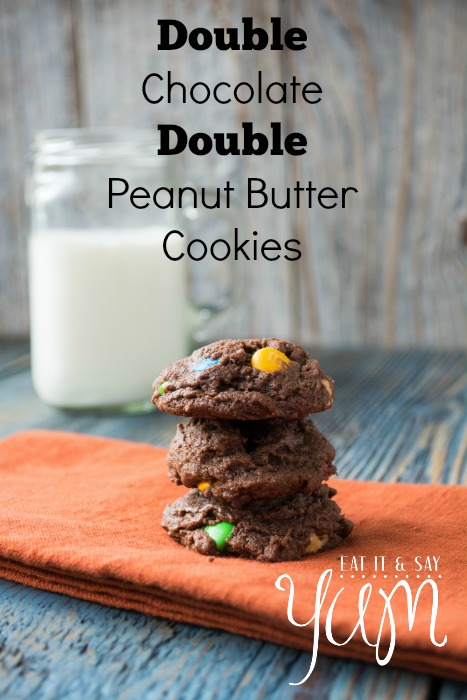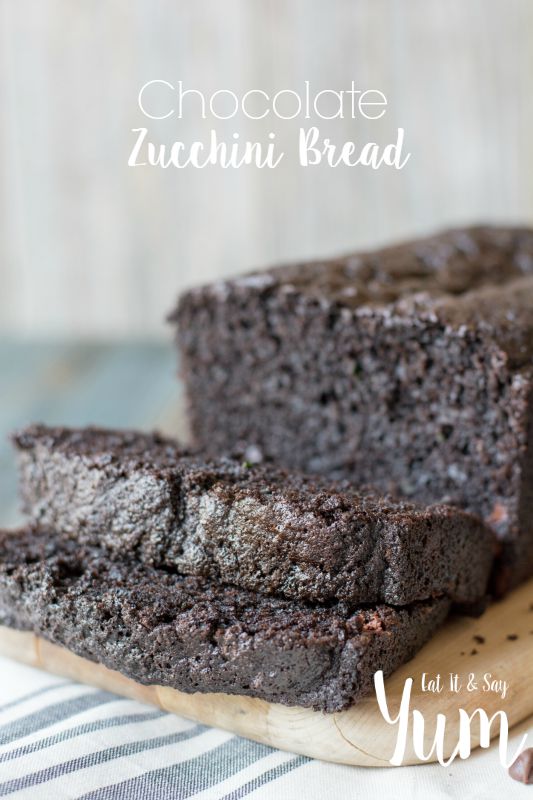 Don't miss the other great chocolate recipes being shared today!