I'm sure most people have had broccoli casserole of some sort.
I grew up eating it a certain way, and my husbands family had their own version as well.
Both of those recipes were delicious.
But, of course, I like to twist things up a little bit.
This recipe was adapted from my MIL's.
Among other changes, I added BACON.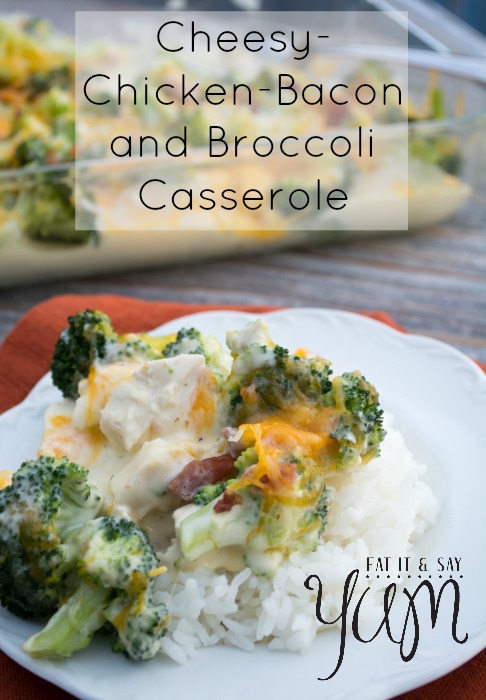 Seriously, bacon was just screaming to be added here.  What goes great with chicken?  Bacon!
What goes great with cheese?  Bacon!
What goes great with broccoli?  Bacon!  Well, at least it does now.
And I just swoon over melty, cheesy, goodness…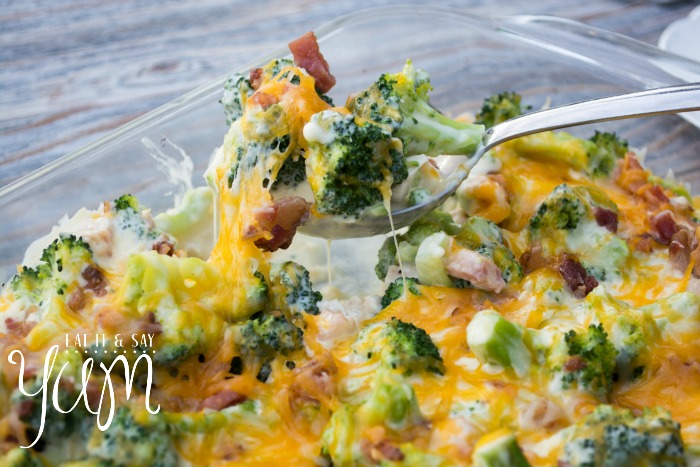 If you haven't ever had a broccoli casserole, let me just tell you, that the sauce with the melty cheese over that broccoli is really my favorite part.  I could leave the chicken out of this recipe and still be happy.  My husband might not be so happy about it…  But, that's how much I love the broccoli here.  So, I add a lot.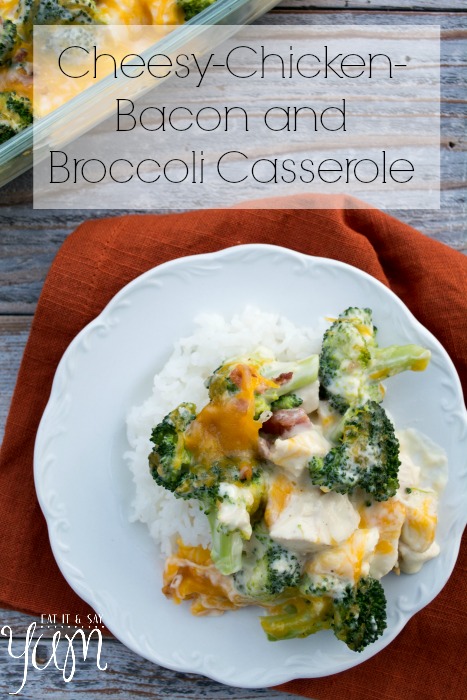 We serve this casserole over rice.  It's good and easy.  The rice is the perfect tool to hold onto that sauce.
Oh, and I need to mention the mayo in here.  I know some people don't like mayo.  And to them I say, '"I'm sorry!"  But, the mayo lends such an amazing flavor to the sauce.  It gives a great tang.  That might sound weird, but I promise, it makes it taste so good.
Cheesy Chicken, Bacon and Broccoli Casserole
Ingredients
3-4 chicken breasts, -diced, shredded, chopped, etc.
about 1 pound of broccoli florets, cut into easy to easy sizes
1/2 cup bacon, cooked and crumbled
1 can cream of chicken soup
1/2 cup +2 Tbs mayonnaise- not miracle whip
3/4 cup milk
salt and pepper- to your taste
1 1/2 cup shredded cheese- cheddar, colby-jack, etc.
enough cooked rice to serve everyone- about 2 cups uncooked
Instructions
Preheat oven to 350 degrees, and get your rice cooking on the stove, or rice cooker, etc.
Cook your chicken. You can bake it, saute it, boil it, whatever is easiest for you. Chop it, or shred it into small pieces.
Lightly steam your broccoli florets. They should only be slightly tender, about 3 minutes in a pot over medium-high heat.
In a 9×13 casserole pan/ baking dish, layer the cut chicken, then the steamed broccoli. Add salt and pepper over top of these.
In a medium mixing bowl add the cream soup, the mayonnaise, and the milk. Whisk together til smooth, then pour over the broccoli. Sprinkle the bacon over the sauce and then top with the grated cheese.
Bake for about 10-15 minutes, or until the cheese is melted and the sauce is bubbly.
Serve over the rice.
http://eatitandsayyum.com/cheesy-chicken-bacon-and-broccoli-casserole/
So, during these cold months that are coming up, make this casserole.  It's easy to make, and it will warm you right up.  Plus kids love it!!  Win, win, win!
Come back in a week or so to get the recipe for the casserole I grew up with.  It's also  really good.
You might also like: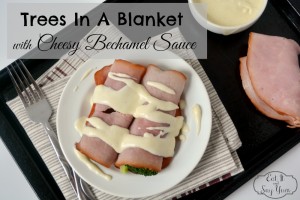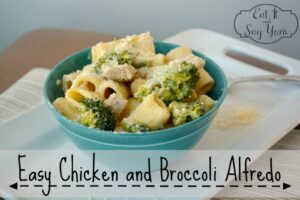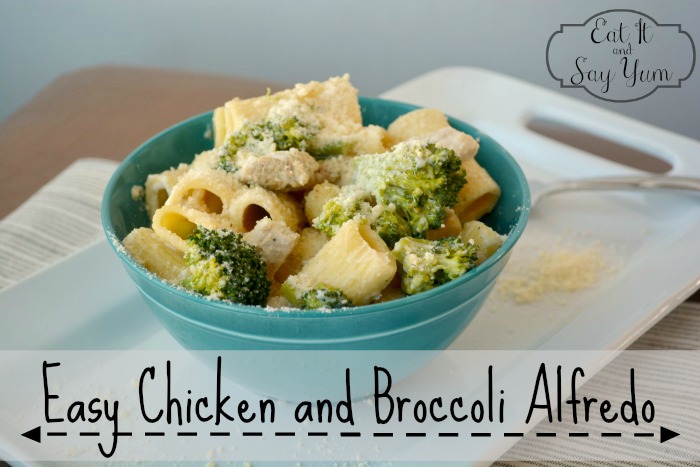 Creamy Veggie Risotto with Bacon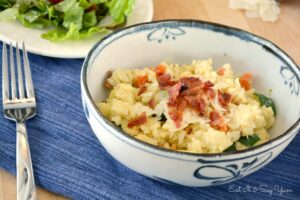 See where I link up.