Hey guys, welcome to the 8th installment of the Monthly Ingredient Challenge!  If you are new around here, let me fill you in.
Each month a few awesome bloggers all use one specific ingredient and each come up with a new recipe.  This month's ingredient was avocado.  Yum.  I love avocados.
I created an avocado mousse to go on all my favorite Mexican foods.  For the purpose of the challenge, I topped some Chicken Street Tacos with the yummy mousse.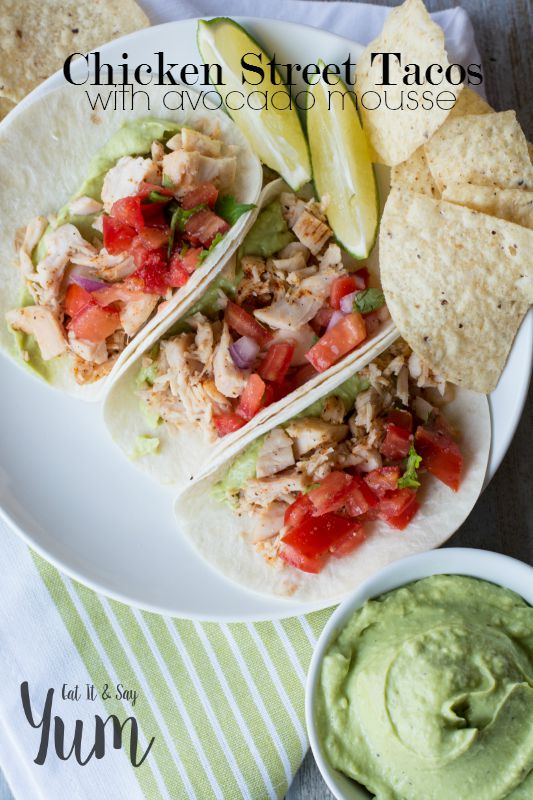 But this avocado mousse could easily be used anywhere you would use guacamole.  I'm thinking burritos, burgers, tacos, quesadillas, scrambled eggs.  Pretty much anywhere.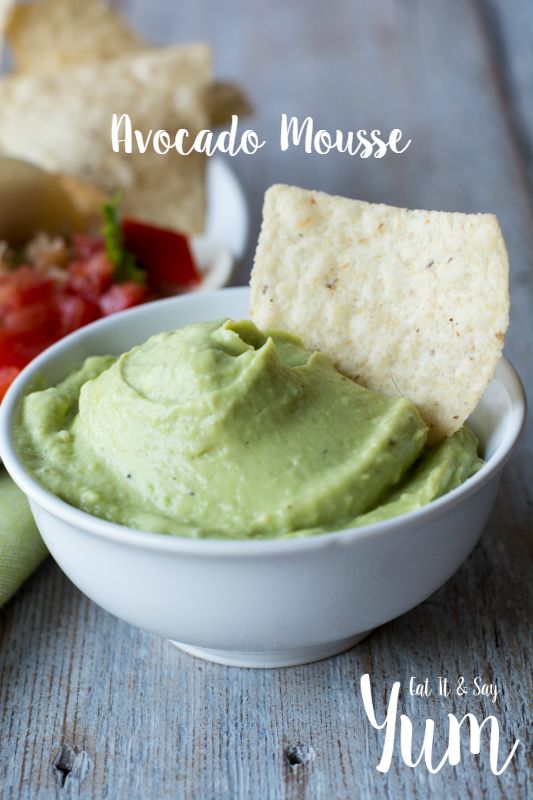 There are a few differences between this avocado mousse and guacamole.  First, this stuff is smooth and creamy.  Typically guacamole is a little chunkier, with pieces of avocado and tomato, onion, etc.  Second, the flavor is actually different.  I don't add tomatoes, salsa, onion, cilantro, or jalapeno- all things I would typically put in guacamole.  There is a nice lime flavor and some sour cream which adds to the 'cool and creaminess.'
As far as it's uses, it's pretty much the same as guacamole.  It tastes great and works well on lots of different foods.
Chicken Street Tacos with Avocado Mousse
Ingredients
Tacos: 2-3 cups of cooked chicken- chopped or shredded
1 tsp garlic powder
1/2 tsp chipotle chili powder
salt and pepper to taste
6-8 small tortillas
Avocado Mousse: 4 avocados- ripe- peeled and pits removed
2 Tbs lime juice (or lemon)
1/3 cup sour cream
salt and pepper to taste
1/4 tsp garlic powder- or more to your tastes
Any other taco toppings you like. I recommend pico de gallo.
Instructions
Have your taco toppings ready to go. In the bowl of a food processor, add the avocados. Beat until almost smooth. Add the salt and pepper, and garlic powder for the mousse. Beat again, for about 1 minute, until smooth. Add the sour cream and beat again, until combined and everything is smooth. Scrape the mousse out of the bowl into your desired serving bowl and set in fridge until ready to serve.
In a saute pan, heat/ cook the chicken with the salt and pepper, garlic powder, and chipotle powder.
Once the chicken is ready, spread some mousse onto your tortilla. Top with some chicken and pico de gallo, and any other toppings you choose.
Store leftover avocado mousse in the fridge in a ziplock bag with all the air pressed out, to help prevent browning.
http://eatitandsayyum.com/chicken-street-tacos-with-avocado-mousse/
These tacos are really easy to throw together.  Especially if you use leftover rotisserie chicken.  That is one trick that saves me SO much time in the kitchen.  Meals can come together in a snap when the chicken is already cooked and shredded.
I recommend serving these tacos with some fresh Pico de Gallo.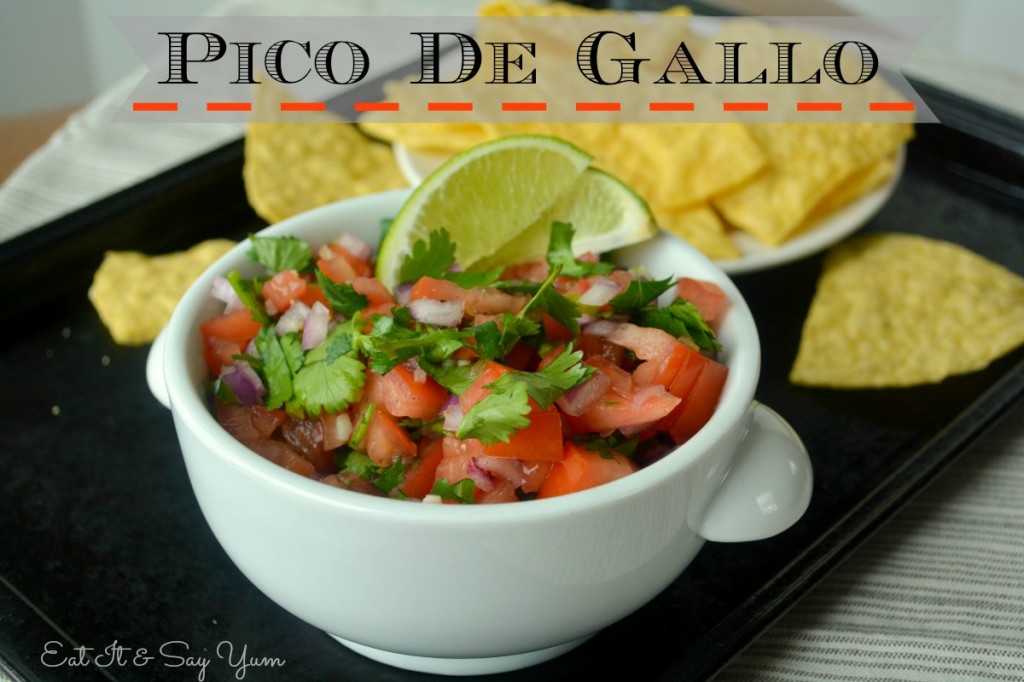 Have you seen all my other Monthly Ingredient Challenge recipes?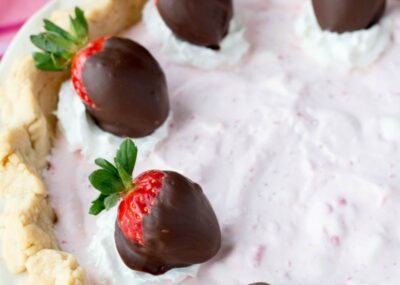 A layer of soft ganache on the bottom and a strawberry, cream cheese filling on…
And don't forget to check out all the other fabulous avocado recipes from the other great bloggers.