This post was sponsored by Omaha Steaks.  The recipe, photos, and opinions are all my own.  The Beef Sliders were provided by Omaha Steaks.
July fourth is this weekend, so that means fireworks, watermelon and barbecuing!  I have lots of family coming to visit, and I'm pretty dang excited about it.  Even though we will all be cramming into my little house.  (Remember I'm living in a 105 year old fixer upper!)
But I say, the more the merrier!
On the fourth we will of course be grilling up some hamburgers and hot dogs.  And these burgers will be just perfect.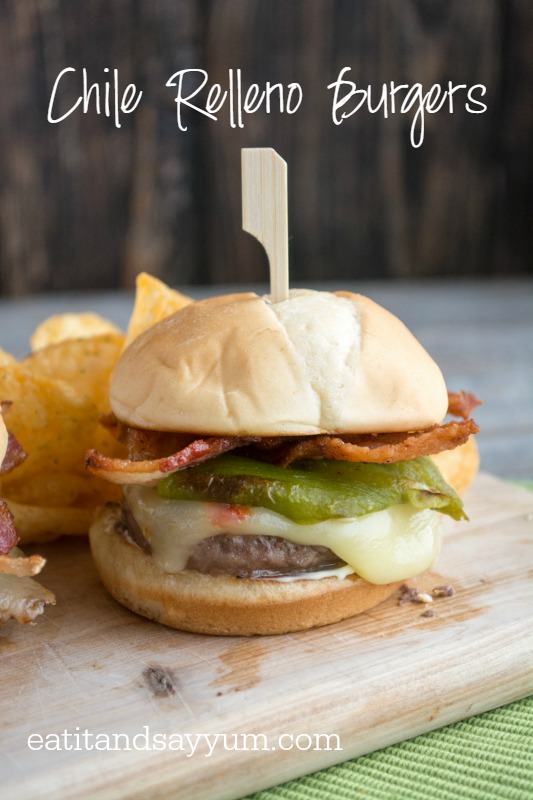 My Chile Relleno Burgers have lots of great toppings.  I started by roasting some anaheim chiles- you could use polanos or really any other mild chile.  After roasting til the skin is black and blistered, I let the chiles cool and then peel off the skins.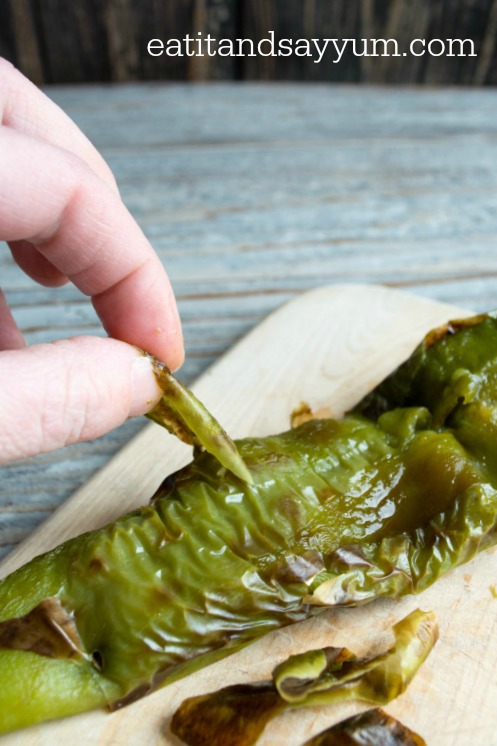 I spread cream cheese on one of the bun halves, and then chipotle mayo on the other half.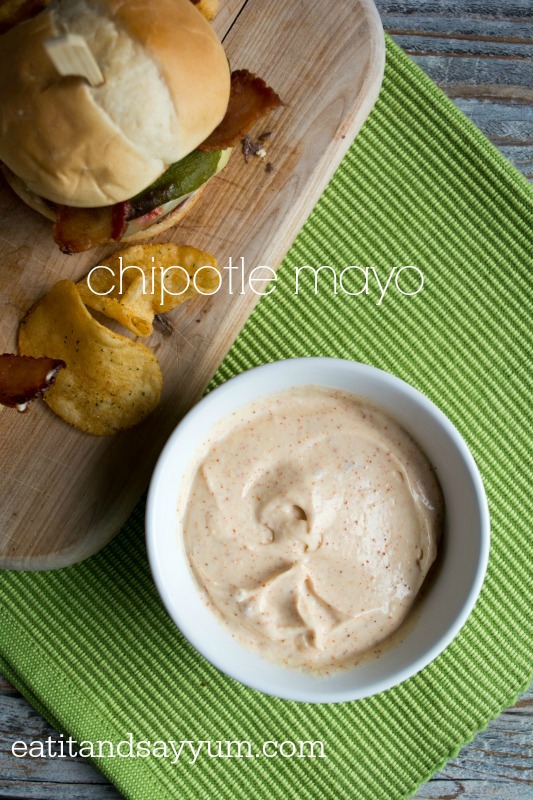 And let's not forget the bacon and pepper jack cheese in there, too.  So yummy!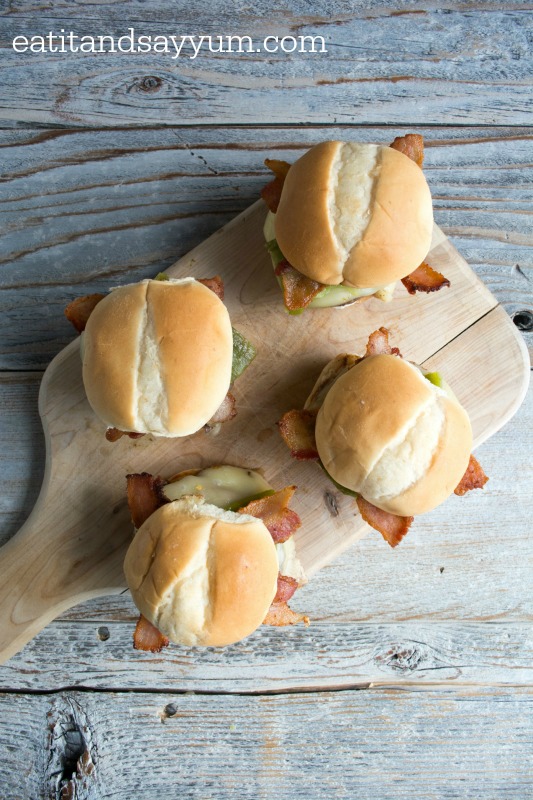 So mix up your burger routine this year and try something new.  I promise you won't be sorry with these delicious burgers.
Ingredients
8 hamburger patties
Worchestershire Sauce
Salt and pepper
8 slices of pepper jack cheese
About 4 oz of cream cheese, at room temperature
2-3 Anaheim chiles- roasted till black, skins removed (or canned chiles), cut into slider sized pieces
16 strips of bacon, cooked till crisp and cut in half
8 burger buns, toasted
Chipotle mayo: ½ cup mayonnaise
¼ tsp garlic powder
¼ tsp Chipotle powder
Instructions
Preheat grill, or broiler. Mix the chipotle mayo ingredients together and set in fridge until ready to use. Heat the chiles on a pan under the broiler until the skin is black and blistered. Let cool and then peel the skins off. Cook the bacon til crispy and drain on paper towels.
Sprinkle Worchestershire Sauce over each patty, and season with salt and pepper. Place on grill or under broiler, cook just a little more than half way through- time will depend on the thickness of your patties. Sprinkle more Worchestershire sauce on and salt and pepper when you turn the patties over. Once cooked, top with a slice of pepper jack cheese and let melt.
Toast the buns under the broiler, then top one half with cream cheese and the other half with the chipotle mayo. Place a patty on each set of buns, top with a piece or two of anaheim chiles and divide the bacon between the burgers.
Serve while still hot. Store left over toppings in the fridge.
http://eatitandsayyum.com/chile-relleno-burgers/
To use as sliders, just double the amount of patties and buns.
You might also like: