Time for the Monthly Ingredient Challenge!  Yay!
I love being given a 'challenge' ingredient and then coming up with a new recipe for it.  And what makes it even better is that there are a whole bunch of other bloggers taking the same challenge along with me.  It's so fun.
For April the challenge ingredient was BACON.  Everyone loves bacon.  And it has been used in pretty much EVERY form over the past couple years.  I can think of tons of ways I like bacon, but I wanted to do something I hadn't done before.  After an informal poll on Facebook, I found that most people appreciate bacon in a sweet context.   I happen to love the sweet and salty combo.
So, I went that route with my bacon dish.
I came up with Chocolate Chip and Bacon Cookies!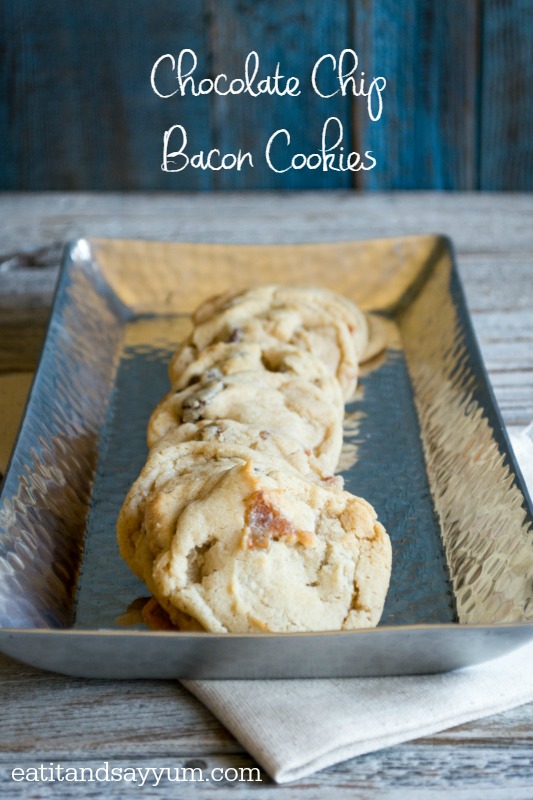 I think my husband and kids were a little skeptical of these at first.  They were kind of waiting for someone else to take the first bite and see what their reaction was.  In the end, everyone LOVED the cookies.  Winner winner bacon cookie dinner.  Or something.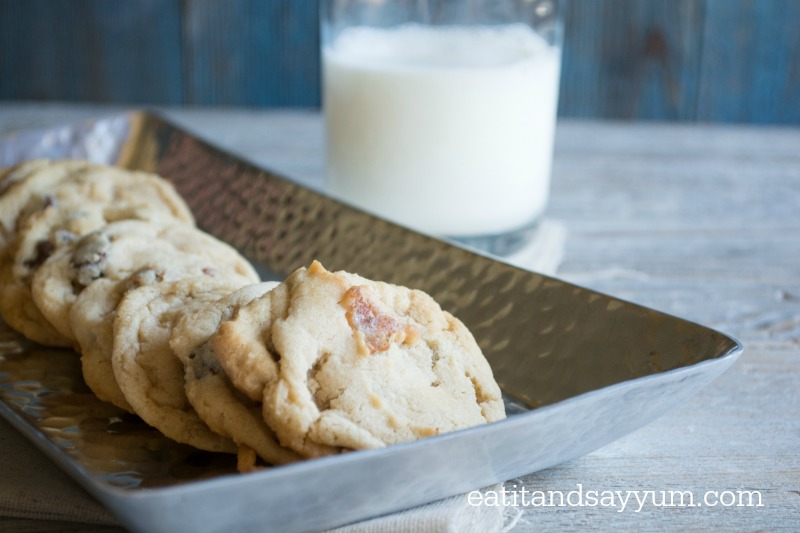 If you know anything about my love for cookies, then you know I appreciate the soft and chewy cookies.  You can expect that from me.  The bacon in the soft cookie was a nice contrast of textures.  And you can't forget the melty chocolate chips.  So yum.
It's always fun to find a nice size piece of bacon.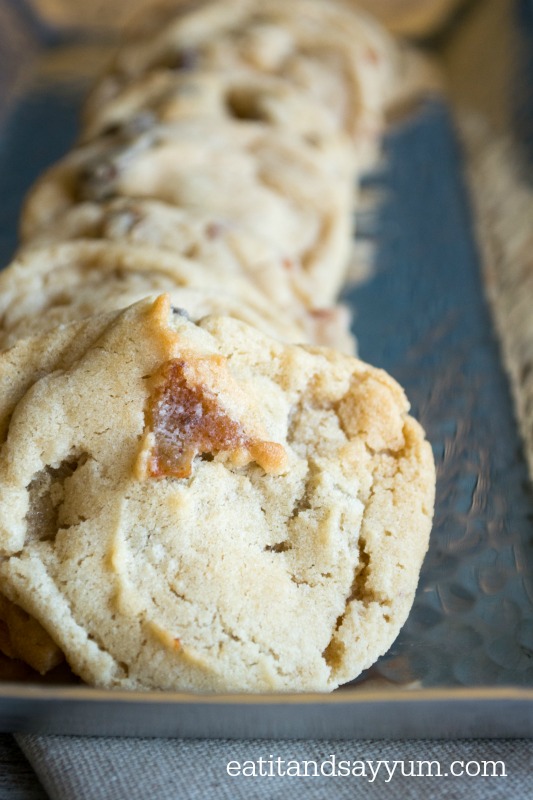 So, now you can satisfy your sweet and salty cravings in one fell swoop.
In fact, these do have bacon and eggs…  Breakfast anyone?  😉
Chocolate Chip and Bacon Cookies- Monthly Ingredient Challenge
Ingredients
1/3 cup shortening
1/3 cup butter- room temp
2 Tbs bacon grease- reserved from cooking your bacon
1/2 cup sugar
3/4 cup brown sugar
3/4 tsp baking soda
1/4 tsp cream of tartar
1/4 tsp salt
1 egg
1 tsp vanilla
3 strips of bacon- cooked and chopped small
1 3/4 cups flour
3/4 cup chocolate chips
Instructions
Cook your strips of bacon and reserve the grease. Set both aside. Preheat oven to 375 degrees. In a stand mixer cream the butter, shortening and cooled bacon grease. Add both sugars and beat again. Add the egg, vanilla, salt, cream of tartar, and baking soda mix until combined.
Chop the bacon and add it to the mixer with the flour and chocolate chips. Stir on low just until all the flour is mixed in.
Scoop dough onto a greased cookie sheet and bake for 8-10 minutes. Cookies should still be soft, and slightly under baked when you remove the pan from the oven. Let the cookies set on the hot pan and continue to cook outside of the oven for a minute or two, and then transfer the cookies onto a cooling rack.
Best served warm with a cold glass of milk.
http://eatitandsayyum.com/chocolate-chip-and-bacon-cookies/
So, what do you think about bacon in sweet things?
I think if you haven't tried it yet, you should.  Just give it a chance before writing it off all together.
Did you see my challenge posts for January, February, and March?
Want more bacon?
Roasted Potato Salad with Bacon
Candied Bacon and Peanut Butter Crepes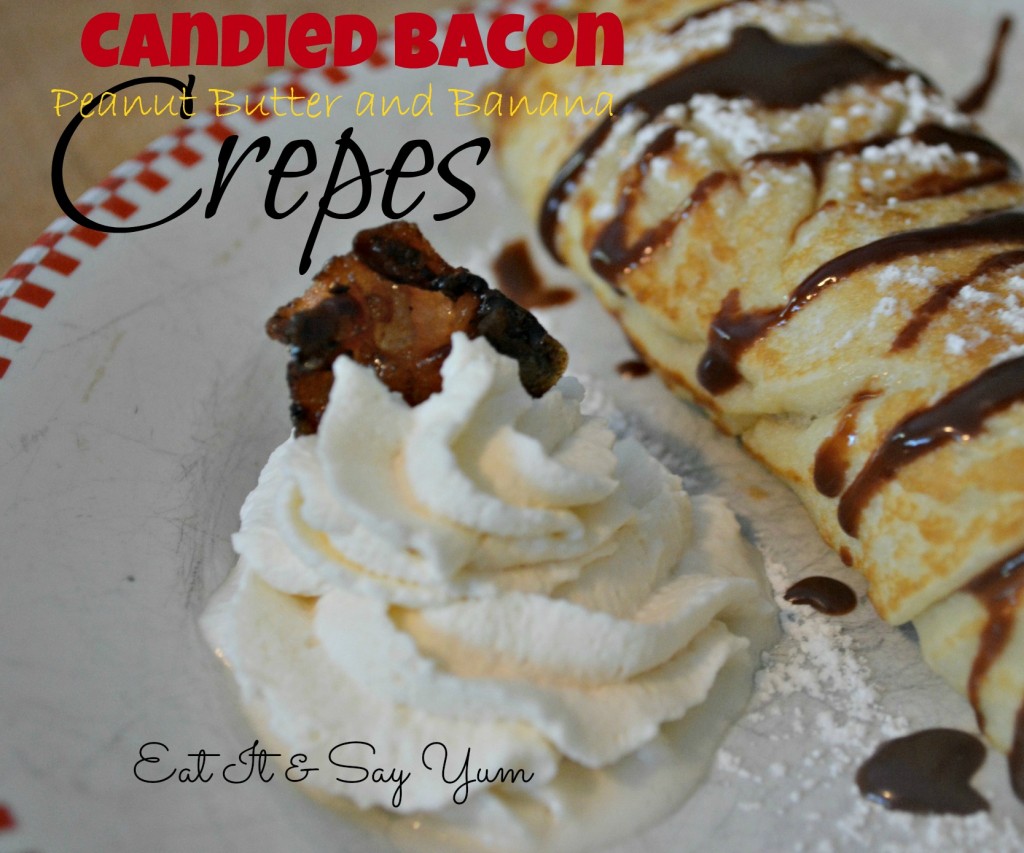 Chicken Club Tacos with Spicy Chipotle Sauce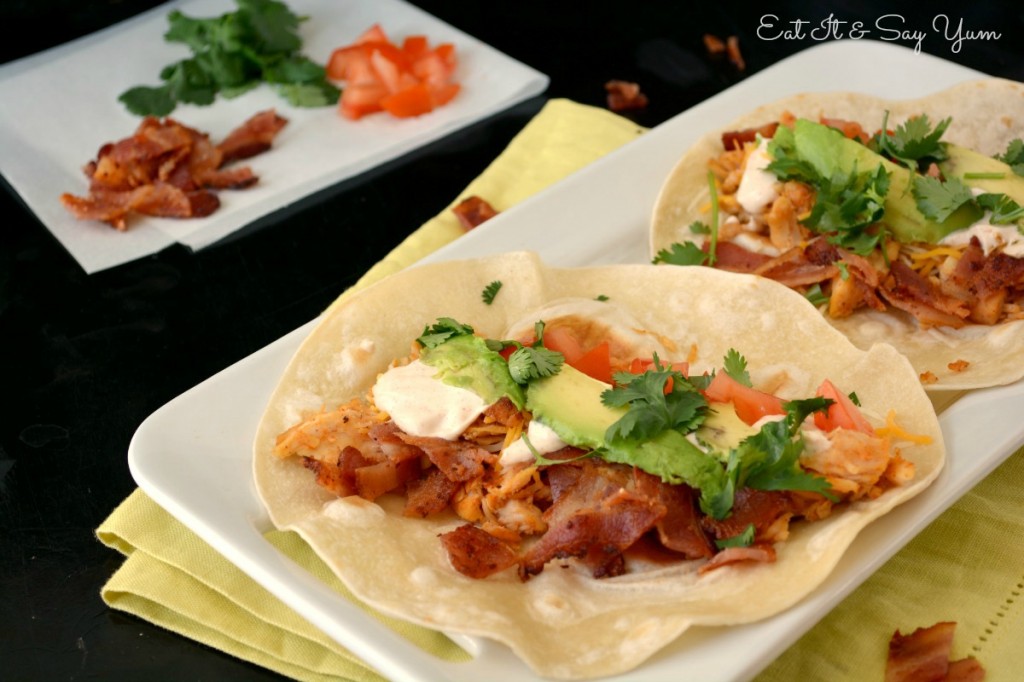 Chicken, Bacon, Broccoli Casserole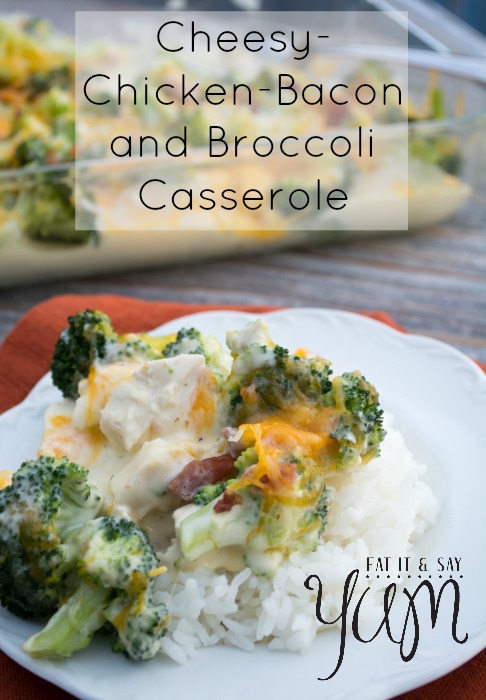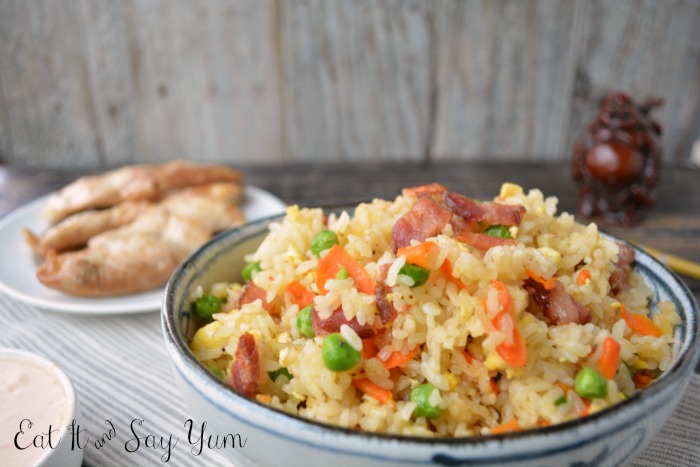 Maple and Bacon Stuffed French Toast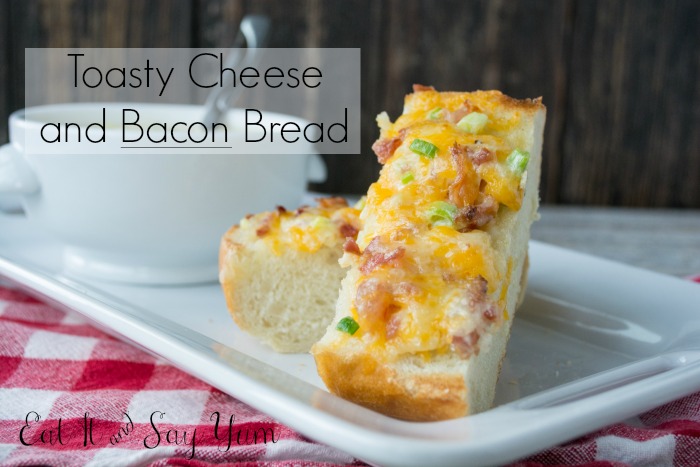 Check out more awesome bacon recipes from the other participating bloggers.