Chocolate and Peanut Butter combine for a delicious cake that that tastes like a Reese's Peanut Butter Cup.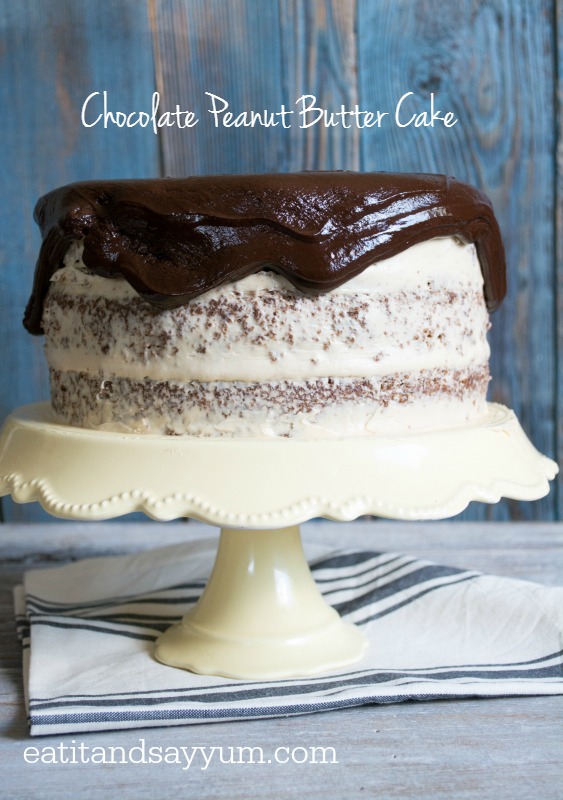 Hi friends!  I'm pretty excited about today's recipe.  First of all, it's a cake.  Yay!  I've decided I don't make nearly enough cakes.  Because I know I would eat them all…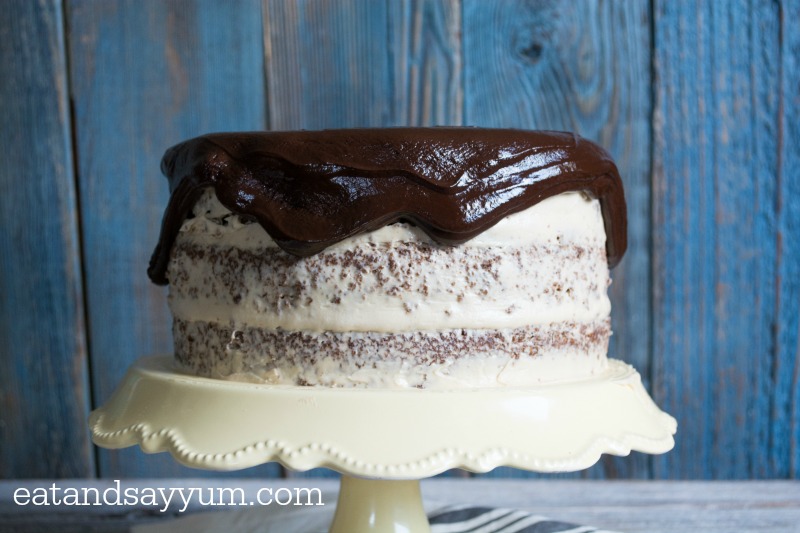 Second, this cake has a light chocolate flavor, with layers of peanut butter frosting and topped with chocolate ganache.  My kids say it tastes just like a Reese's Peanut Butter Cup.  That makes this a winner in my book.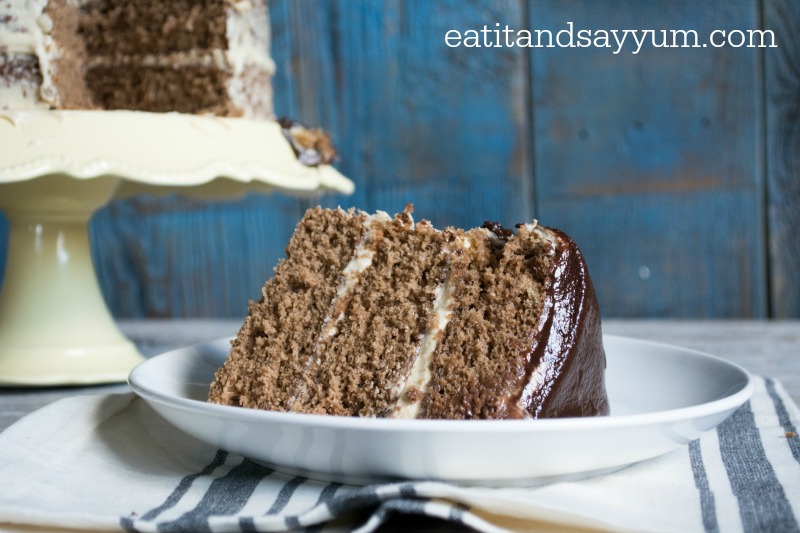 I love the look of a 'naked cake.'  This one if kind of half naked because it does have a crumb coat around it.  I thought that would look good with the dripping chocolate ganache.  If you don't like the crumb coat look, just double the peanut butter frosting recipe so you will have enough to get a thick coating around the cake.  The chocolate ganache on top of the cake is so delicious with the rest of the cake.  I let my ganache cool a little too much before I  spread it on the cake, and I might have over mixed it a little.  So it looks a little grainy and thicker than I wanted, but it didn't affect the flavor at all.  So, when you make this (because you know you want to) don't make those same mistakes as me.  🙂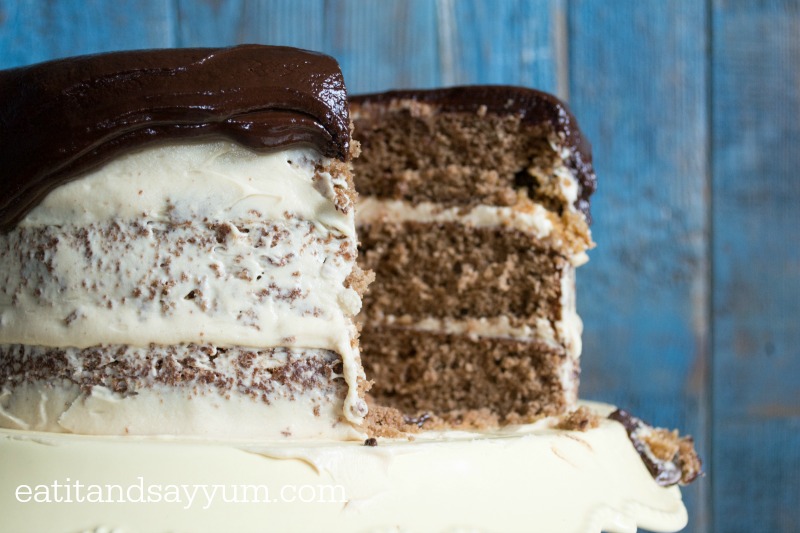 The recipe works out perfectly to make three layers.  I used three 8 inch, round pans.  I HIGHLY recommend greasing the pan, THEN lining it with parchment paper.  Then grease the parchment paper and sprinkle it with flour.  Shake the pan and coat everything with the flour before adding the batter.  Try and divide the batter evenly between the three pans, to help ensure equal sized layers.
Chocolate Peanut Butter Cake
Ingredients
For cake: 2 1/4 cups flour
1 tsp baking soda
1/2 tsp baking powder
1/4 tsp salt
2 cups brown sugar
1/2 cup shortening
1 cup buttermilk
1 tsp vanilla
3 eggs
2 oz. semi-sweet baking chocolate
For frosting: 1 cup butter- at room temp
1/3 cup peanut butter- creamy
1 tsp vanilla
3 cups powdered sugar
1/4 cup heavy whipping cream
For ganache: 1/2 cup heavy whipping cream
1, 12 oz bag of semi-sweet chocolate chips
Instructions
Preheat oven to 350 degrees. Grease 3, 8 inch round cake pans, then line them with parchment paper and grease and flour over the paper. Sift together the flour, baking soda, salt and baking powder into the bowl of a stand mixer. Add the brown sugar, shortening, vanilla, and 3/4 cup of the buttermilk. Mix together for about a minute, until completely combined and smooth. While the mixer is going, on low, add the remaining buttermilk, melted chocolate and then one egg at a time. Keep mixing for another minute. Scraping the sides occasionally as you add all the ingredients.
Divide batter evenly between the three pans. Bake for 22 minutes then check with a toothpick to test if they are done. Bake for 2-5 minutes more if they aren't done yet. When ready, remove from oven and set on a cooling rack until cooled. Slide a butter knife around the edges and then invert cakes onto the cooling rack. Frost within a few hours, or wrap tightly with plastic wrap and store in freezer until ready to frost.
For the frosting, cream the butter until smooth in a stand mixer. Add the vanilla and peanut butter and beat again. Add the powdered sugar one cup at a time, and the heavy cream to get the desired consistency. Place one cake layer on your cake stand or plate and spread about 1/4 of the frosting over the bottom layer of cake. Top with another cake layer and another 1/4 of the frosting. Repeat with the last layer of cake. With the remaining 1/4 of frosting, spread it around the sides and use a scraper to spread a thin layer around the cake. The crust is meant to show through with crumbs. Store the cake in a cool place, or even the fridge until ready to cover with ganache.
For the ganache, heat the 1/2 cup heavy whipping cream in a sauce pan over medium-high heat, just until bubbles start to form in it, almost a boil. Pour the chocolate chips in a medium-large glass bowl and pour the hot cream over them. Let sit for a few minutes, then gently stir to combine. Don't over mix. If chocolate chips aren't fully melted you can heat the mixture in a microwave for 15 second spurts until all chips are melted.
Pour the ganache over the top of the, gently spreading it to the edges with an offset spatula and letting it drip down the sides. You probably won't need all of the ganache, depending on how thick you want that layer and how far down you want the drips to go on the cake.
Optional: Let the ganache cool and set before serving.
http://eatitandsayyum.com/chocolate-peanut-butter-cake/
So, in other exciting news, I am sharing this cake recipe in honor of one my good blogger friends.  Cat from The Rustic Willow is celebrating her first blogiversary.  Yay for her!!  So lots of her bloggy friends, myself included, are helping her celebrate with a cake recipe and a giveaway!
Let's meet these cool ladies…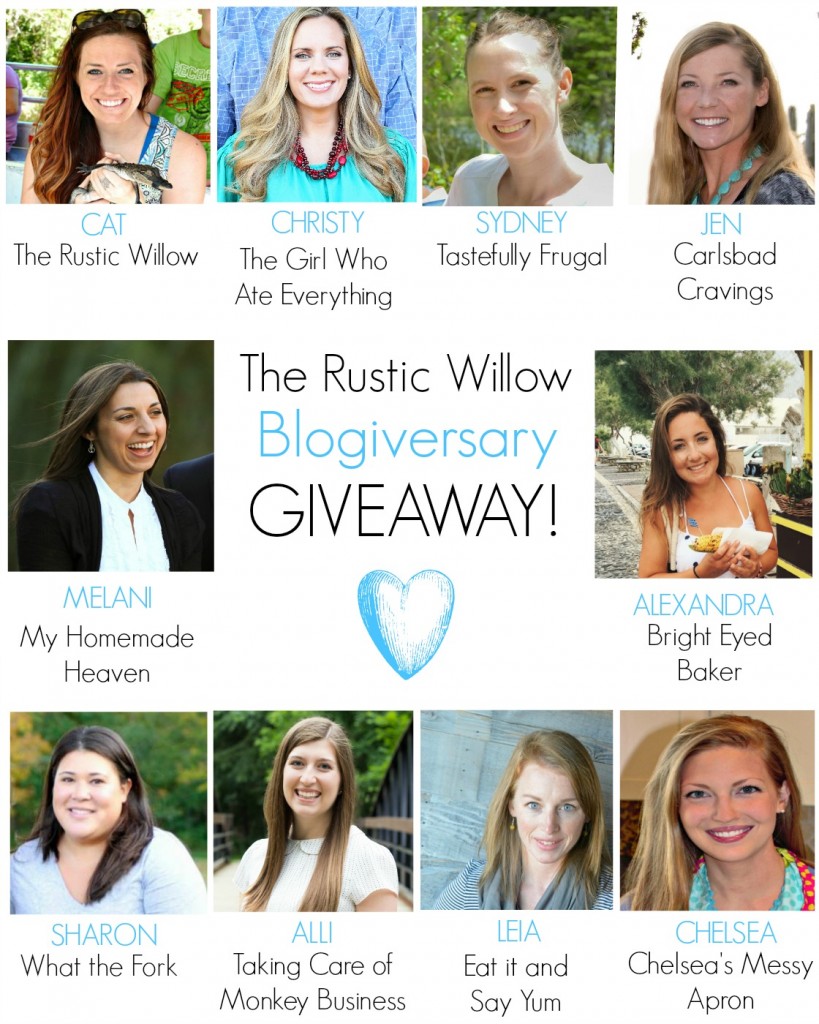 Cat @ The Rustic Willow
Christy @ The Girl Who Ate Everything
Sydney @ Tastefully Frugal
Jen @ Carlsbad Cravings
Melani @ My Homemade Heaven
Alexandra @ Bright Eyed Baker
Sharon @ What the Fork
Alli @ Taking Care of Monkey Business
Leia @ Eat It and Say Yum
Chelsea @ Chelsea's Messy Apron
So for the big giveaway we have a bunch of amazing prizes for one
incredibly lucky winner. We're giving away $380 in food and
kitchen goodies! Take a look:
A copy of "Tasty Food Photography" e-book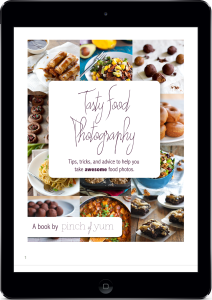 PINCH OF YUM | Blog, Facebook, Pinterest
Pawprint Cookie Cutter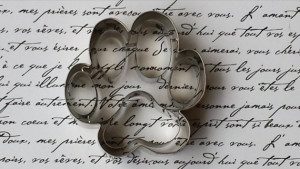 JEWELS AND METALS | Etsy,
Children's Cupcake Apron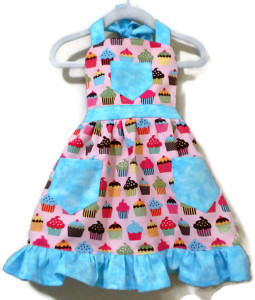 KELLEEN KREATIONS | Etsy, Pinterest, Facebook, Instagram
Kitchen Print of Your Choice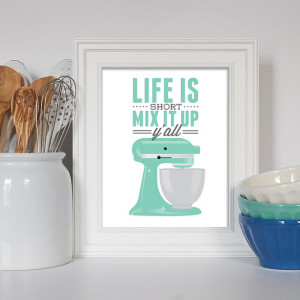 EAT SAY LOVE | Etsy, Instagram
Tea Towel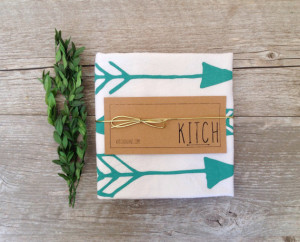 KITCH STUDIOS | Etsy, Instagram, Facebook
Wooden Lemon Reamer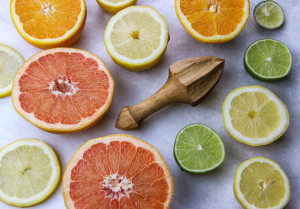 HEWN SPOONS | Etsy, Facbook, Instagram, Twitter
Custom Cutting Board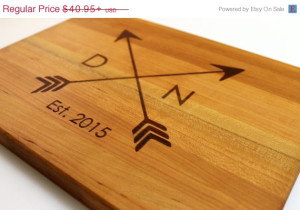 WALNUT GROVE BOARD CO | Etsy
TWO Sets of lollipop sticks in the colors
of your choice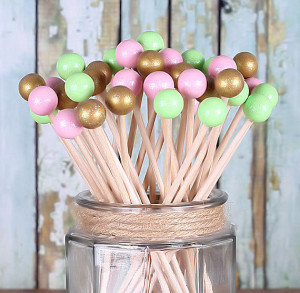 THE BAKERS CONFECTIONS | Etsy, Website, Pinterest, Instagram, Facebook, Twitter
Medium Stoneware Clay Utensil Holder (In
glaze color of your choice)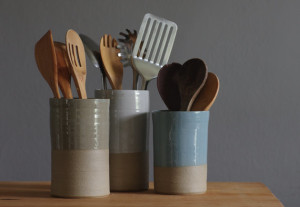 VITRIFIED STUDIO | Etsy
Kitchen Stand in color of your choice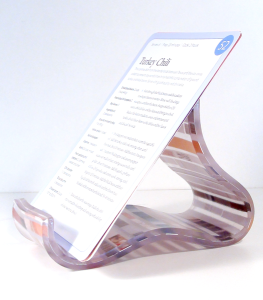 THEKITCHENSTAND | Site
One Free Month of Food Blogger Pro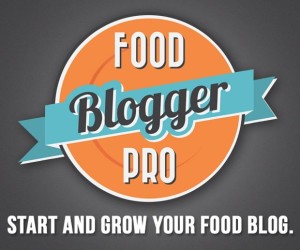 PINCH OF YUM | Site, Blog, Facebook, Pinterest
Vintage Cooling Rack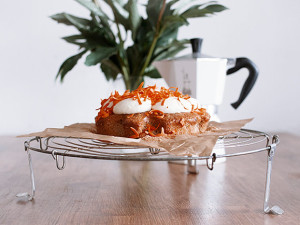 EUROPETASTETIC | Etsy, Website
A huge thanks goes out to the sponsors, all
of the Etsy shops & blogs listed above, for making this giveaway
possible. I'm so excited that one lucky winner gets to win all of
these things. Somebody pinch me!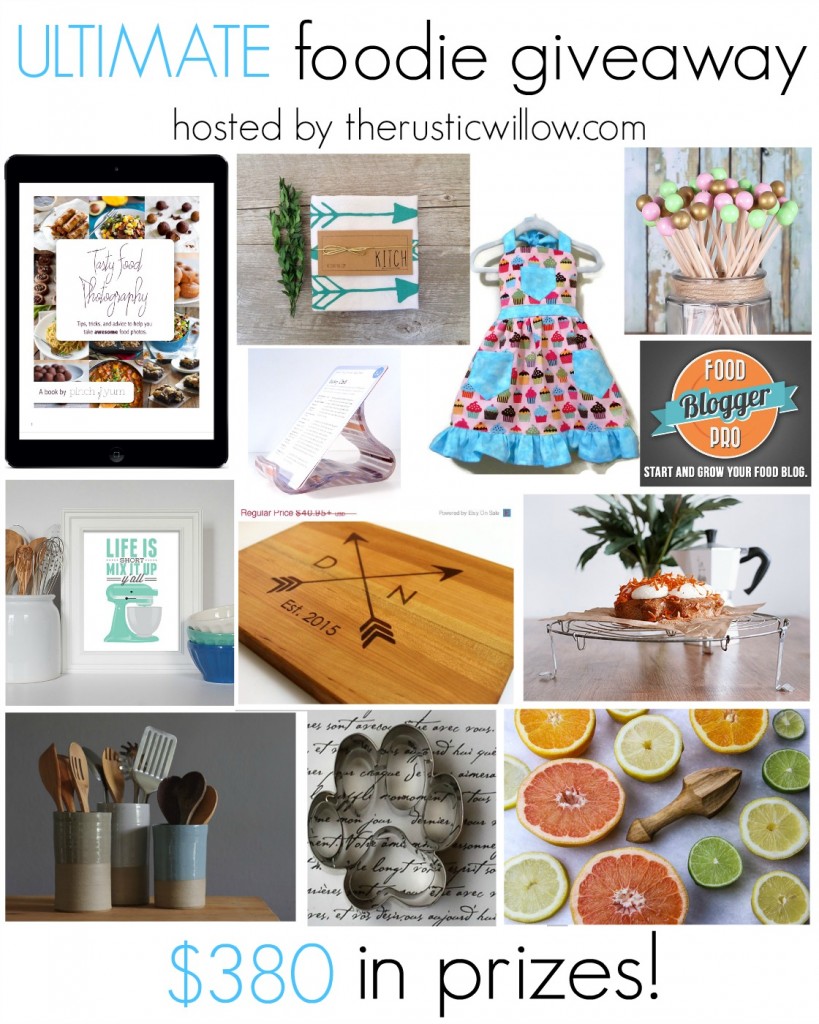 To enter the Ultimate Foodie Giveaway,
follow the instructions in the Rafflecopter below! Good luck 🙂