Get the protein you need with the flavors of chocolate, banana, and peanut butter.  
My husband and I have really learned to enjoy smoothies for breakfast.  And I love giving them to my kids as an afternoon snack.  One of our favorites combines chocolate, peanut butter, and banana.  I just don't think you can go wrong with those flavors.  I love 'em.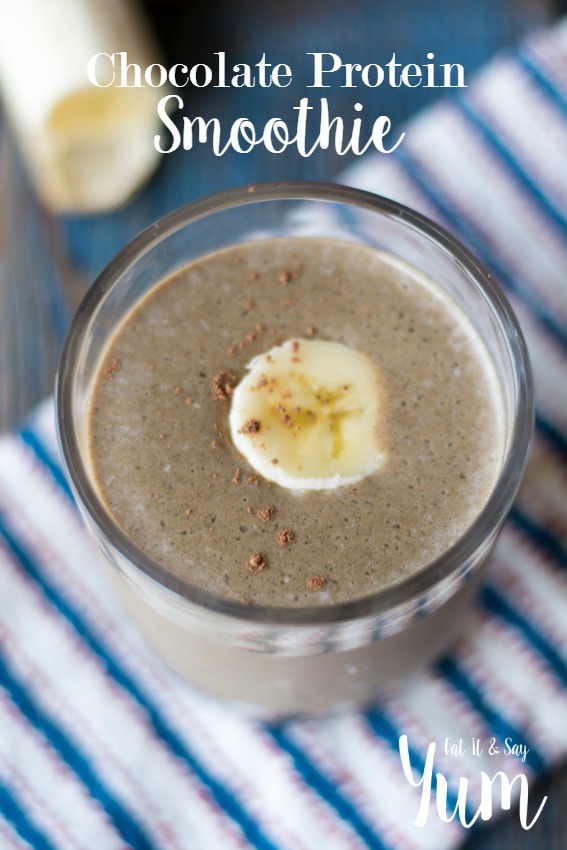 As part of #Chocktoberfest with Imperial Sugar, I got some free product from Just Hemp Foods.   One of the products was this Hemp Protein Powder.  
I wasn't aware that hemp had so many health benefits.  But in one serving of this powder you get 6 grams of fiber and 16 grams of protein.  Who knew!?  😉
So, I mixed the protein powder into our favorite smoothie and was pleasantly surprised.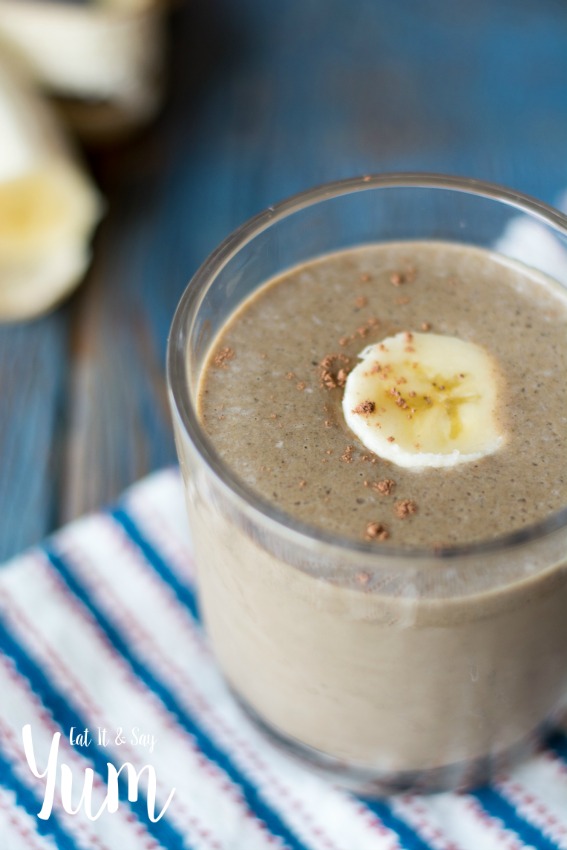 The protein powder does have a green color to it, but it mixes in great.  And there wasn't an overpowering flavor from the powder, either.  Now, whatever type of protein powder you use, they can each have different flavors.  So feel free to adjust the amount of peanut butter and cocoa powder to get things tasting how you like.  Also, pay attention to the serving size for different protein powders, some might require more or less.  I actually used less than a full serving size per person for this smoothie.
Chocolate Protein Smoothie
Ingredients
1 cup ice
1 large banana
2-3 Tbs creamy peanut butter
3 tsp cocoa powder
4 Tbs Just Hemp Foods protein powder, or something similar
1 cup milk
extra banana for garnish, optional
Instructions
In a blender, add all the ingredients and blend until smooth.
Makes two servings. Pour into cups and top with a couple slices of banana if desired.
http://eatitandsayyum.com/chocolate-protein-smoothie/
You might also like:
Cheesecake Filled Chocolate Cupcakes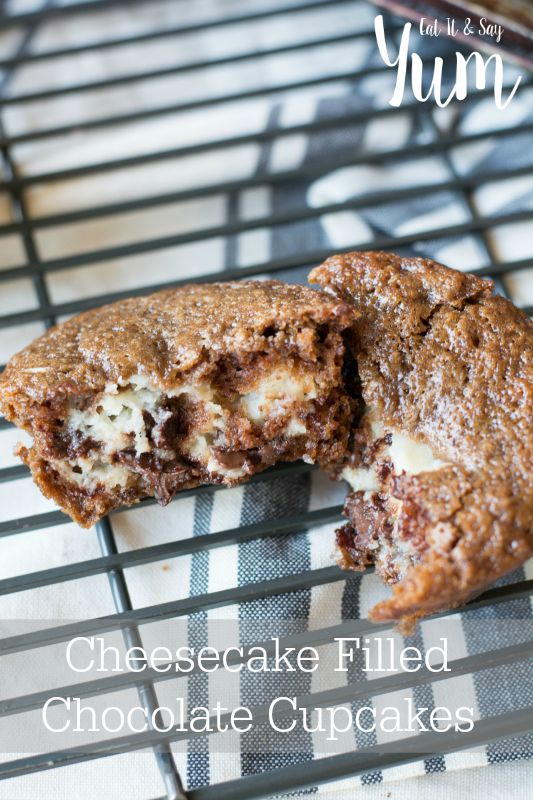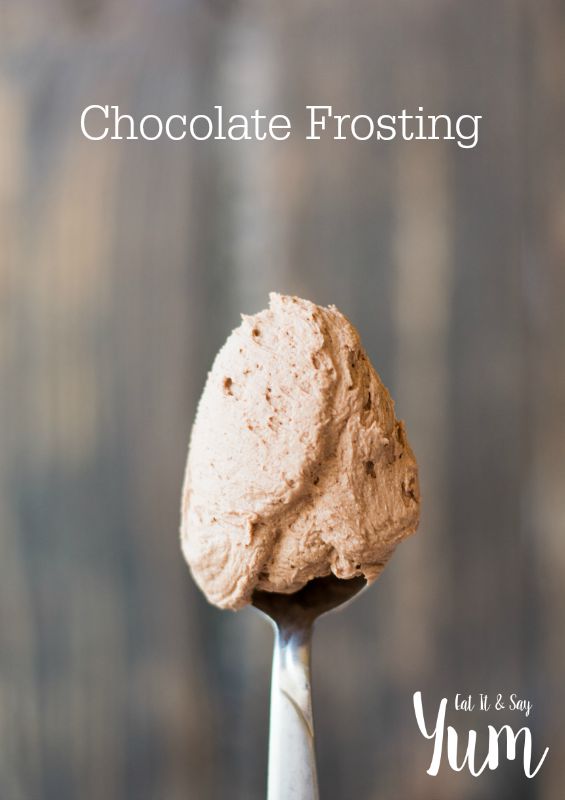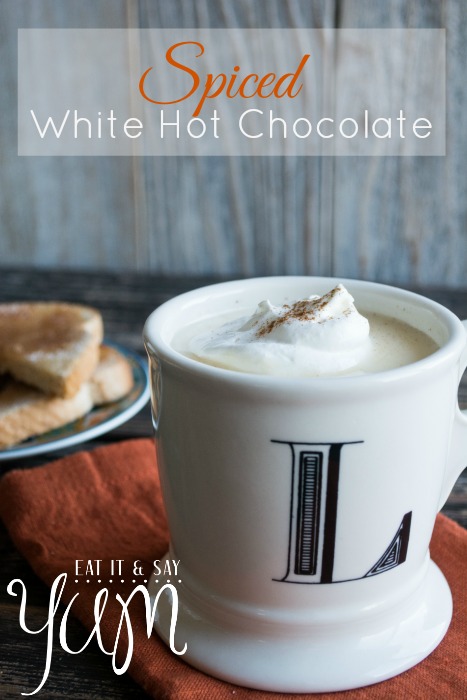 Don't forget to check out all the other yummy chocolate recipes being posted today as part of #Choctoberfest with Imperial Sugar.  And don't miss out on the BIG chocolate giveaway!!