A simple, 5-ingredient chocolate torte, that is fancy and delicious.

I know you are looking for my 5 Ingredient Chocolate Torte.  And I don't blame you!
It's fabulous.
Before I get to the recipe, though, let me tell you a few reasons why this torte is so great.
It's EASY to make.  Nothing YOU can't handle!
It bakes in 15 minutes.  15!
It looks SUPER fancy.
It has LOTS of chocolate.
And it's so versatile.  Serve it with fruit, or ice cream, or peanut butter fudge sauce, etc.
You get the idea.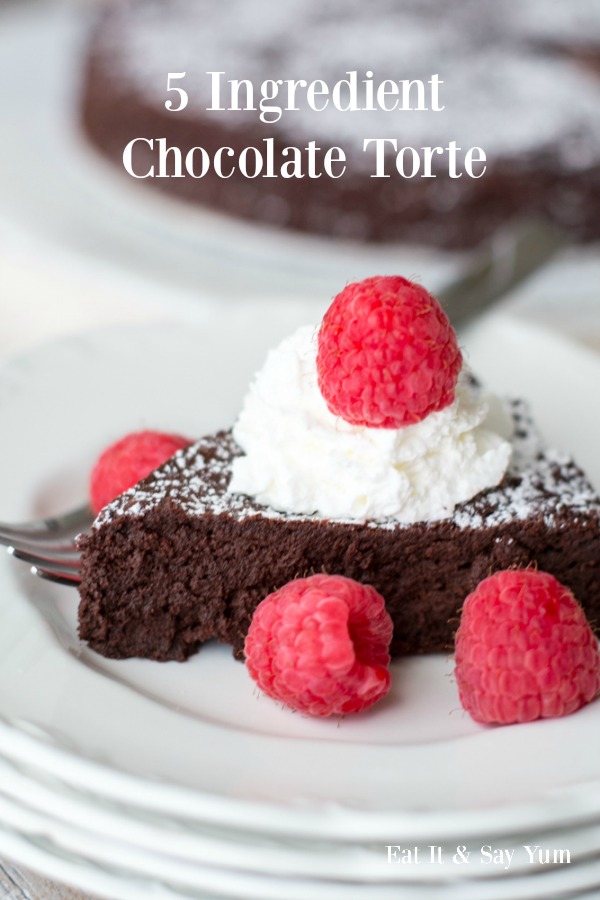 We all know chocolate is amazing.  So it's not like you'll need a lot of convincing to try this, right?  I mean, there are only 5 ingredients in the torte.  And it only has to bake for 15 minutes.  Everyone has 15 minutes, right?  😉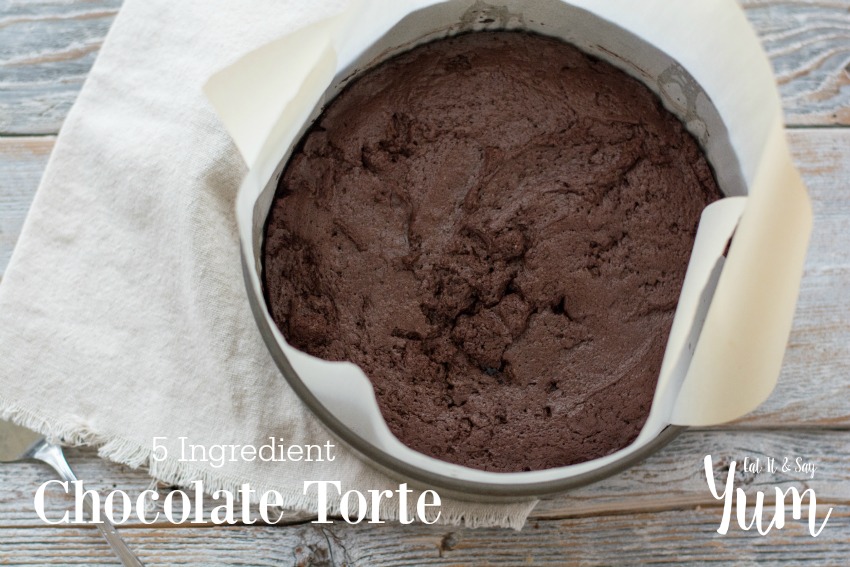 Joking aside, this is a delicious dessert.  And don't let those few ingredients fool you, you can totally pass this off as something super fancy and difficult.  Because it tastes so good, and sophisticated.  Everyone is going to think that you slaved over it.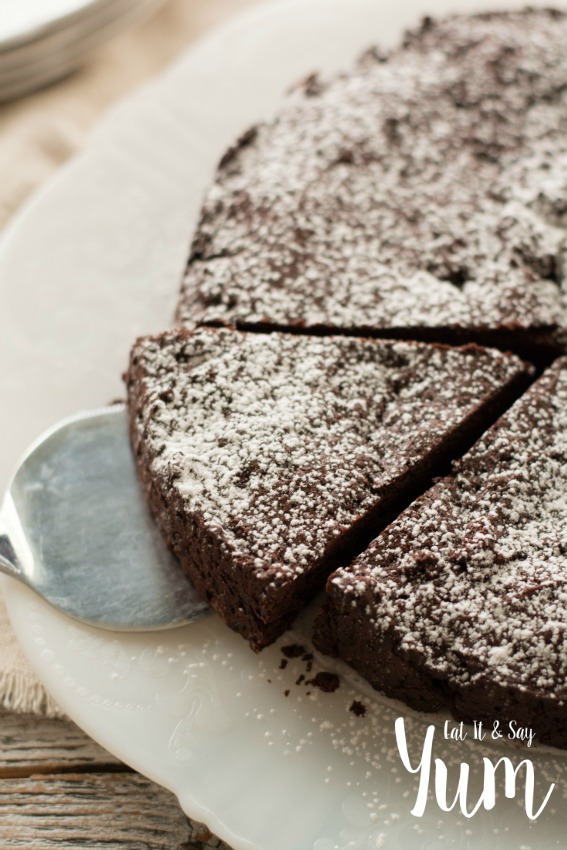 TIP:  Make sure you line the sides of your springform pan with parchment paper, and then grease them- just in case- before you start baking.  And when the time is up for baking, the torte still won't look done, but it is.  It firms up more as it cools.  In fact, the next day it will seem almost hard.  Just pop a leftover piece in the microwave for a few seconds and it's back to being nice and soft.
You can serve this with just powdered sugar dusted over the top, or add some whipped cream (or ice cream!) and some fresh fruit for a totally decadent experience.  So. Yummy!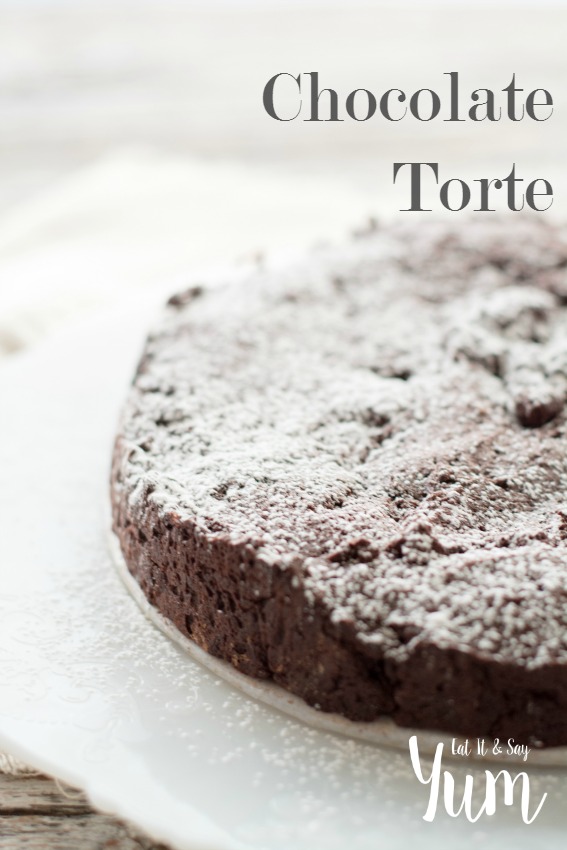 Ingredients
1 lbs German chocolate- chopped (or any nice chocolate that is about 56% or sweeter)
1 tsp water
1 Tbs flour
1 Tbs sugar
4 eggs- whites separated
Instructions
Melt the chocolate with the water in a double boiler. Then let the mixture cool to room temperature. Preheat oven to 425 degrees.
In a clean glass bowl, beat the egg whites with an electric mixer until they are stiff.
In a separate bowl, beat the room temperature chocolate with the flour, sugar, and the egg yolks.
Using a rubber scraper, fold the stiff egg whites into the chocolate mixture, in 4 additions. So, adding 1/4 of the whites at a time. Gently fold together until evenly combined.
Line the bottom and sides of an 8-9 inch, springform pan with parchment paper, then lightly grease the paper. Pour the chocolate batter into the pan, and spread it out evenly.
Bake for 15 minutes, on the middle oven rack. Then remove from the oven and let cool.
You can eat the torte slightly warm. Remove the sides of the pan, and the parchment paper around the sides, then dust the whole torte with powdered sugar. Top each slice with whipped cream or ice cream, and fresh berries.
http://eatitandsayyum.com/chocolate-torte/
You might also like: