This post was sponsored by Omaha Steaks.  The recipe, photos, and opinions are all my own.  The Coconut Shrimp were provided by Omaha Steaks.
My kids have turned into shrimp loving fiends lately. Last night we were heading to a restaurant to celebrate my 5 year old's birthday.  His one request was to go somewhere where he could order shrimp.  Haha, pretty refined palate I guess.  😉
So, the day we had these shrimp tacos all the kids were happy.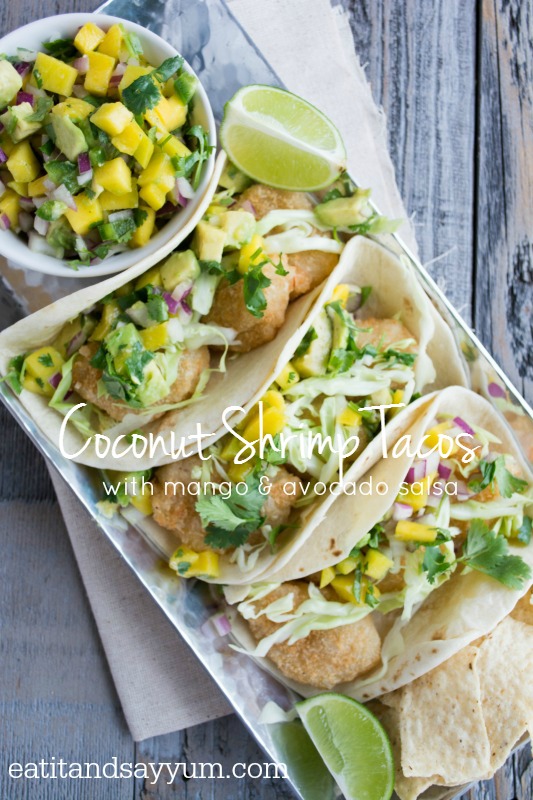 I love tacos!  Putting meat in a tortilla is just a good idea.
And when you can spice it up with some lime, cabbage, and salsa, it gets even better.
This Mango and Avocado Salsa pairs great with the shrimp.  It's also great on chips.  Or I could eat it on grilled chicken, a steak, etc.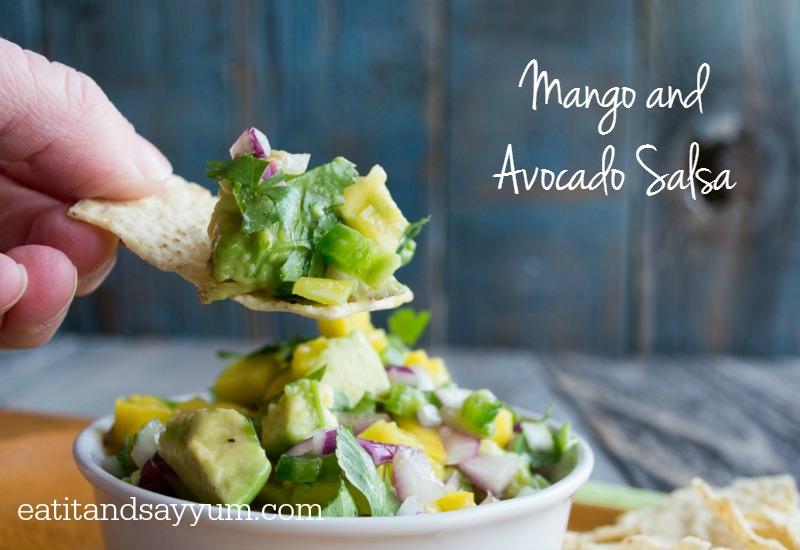 So much flavor, from simple, fresh ingredients.  That's how I like my food.
These Coconut Shrimp came already coated in coconut, so I just had to bake them and remove the tails.  You could easily use a different kind of shrimp.  But the coconut flavor does go well with the mango.  Just saying.   Chicken would also be a great substitute if you don't want to use shrimp.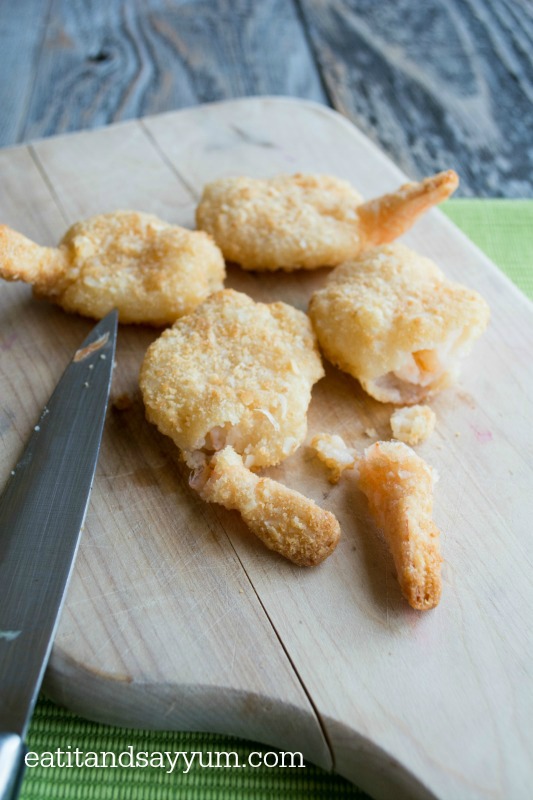 Once you have your taco makin's ready, it's quick and easy to put everything in the tortilla and you've got dinner.
This would be a great meal for this summer.  🙂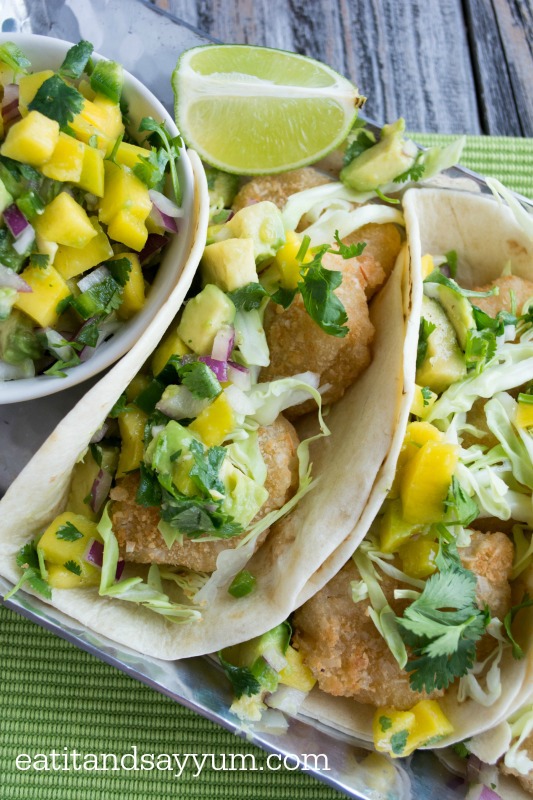 What's your favorite kind of taco?  Or favorite way to eat shrimp?
Coconut Shrimp Tacos with Mango and Avocado Salsa
Ingredients
1, 2 lbs package, of Coconut Shrimp
For Salsa: 1 mango- peeled and diced
½- 1 whole jalapeno- finely diced and seeds removed
½ cup diced red onion
Juice from 1 lime
½ cup chopped cilantro
1 avocado- peeled and diced
Salt and pepper to taste
Toppings: 1 cup shredded cabbage
Extra lime wedges for squeezing over tacos
10-12 taco sized tortillas
Instructions
Prepare your shrimp according to package directions. Prep all the salsa ingredients and combine them in a mixing bowl. Set in fridge until ready to serve.
Cut off shrimp tails when they are done cooking.
Place 3 shrimp on a tortilla, top with shredded cabbage and some salsa. Squeeze lime juice over top. Serve while hot.
http://eatitandsayyum.com/coconut-shrimp-tacos-with-mango-and-avocado-salsa/
You might also like: