In my book, there are two kinds of corn bread.  Sweet and savory.  I grew up on the more savory kind that my mom always made.  I'll share that recipe in a different post.  This recipe is the sweet kind and comes from a friend of my MIL's.  (Mother-in-law's)
This sweet version has buttermilk, and melted butter.  Plus we drizzle some honey on it.  Oh man, it's good.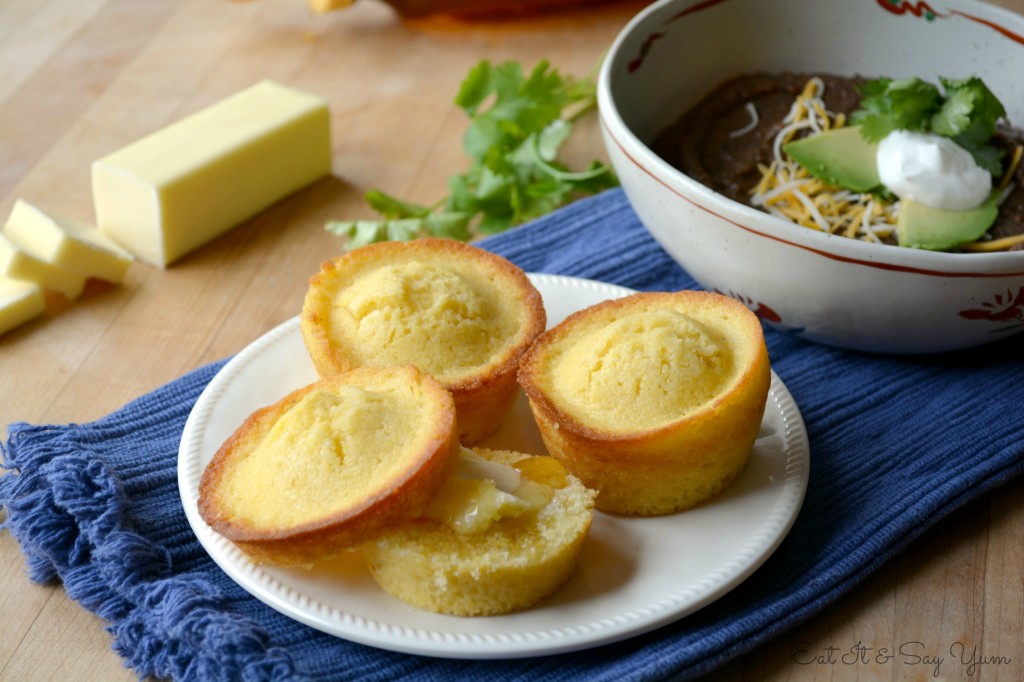 The recipe comes together pretty quick, and can be made into muffins or baked in an 8×8 pan for corn bread.  The muffins bake faster, so when I'm in a little more of a hurry I go for the muffins.  Plus, for some reason, my kids go crazy for muffins.  I aim to please.  

We really enjoy these with chili or soup.  (Like the Black Bean soup in the picture, recipe coming soon!)  But, honestly, I don't think I'd ever turn one down.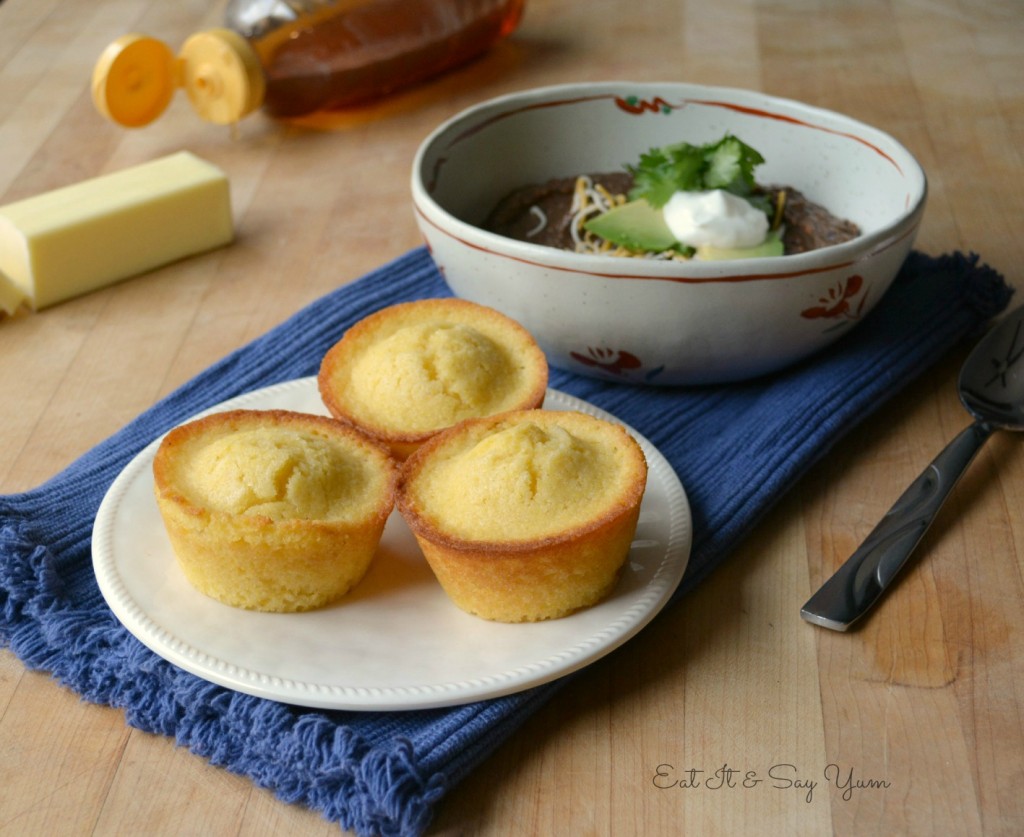 If you know me well, then you might know of my love for butter.  I love it.  That love has passed over to my children as well.
Here's my proof.  One day my 3-year-old was buttering his toast.  He had a LOT of butter on his knife.  I suggested he might have too much, but he insisted he didn't.  Once the bread was COVERED in butter he said "Now THAT looks DELICIOUS!"
Need more proof, here is that same 3-year-old trying to sneak a pat of butter out of my picture…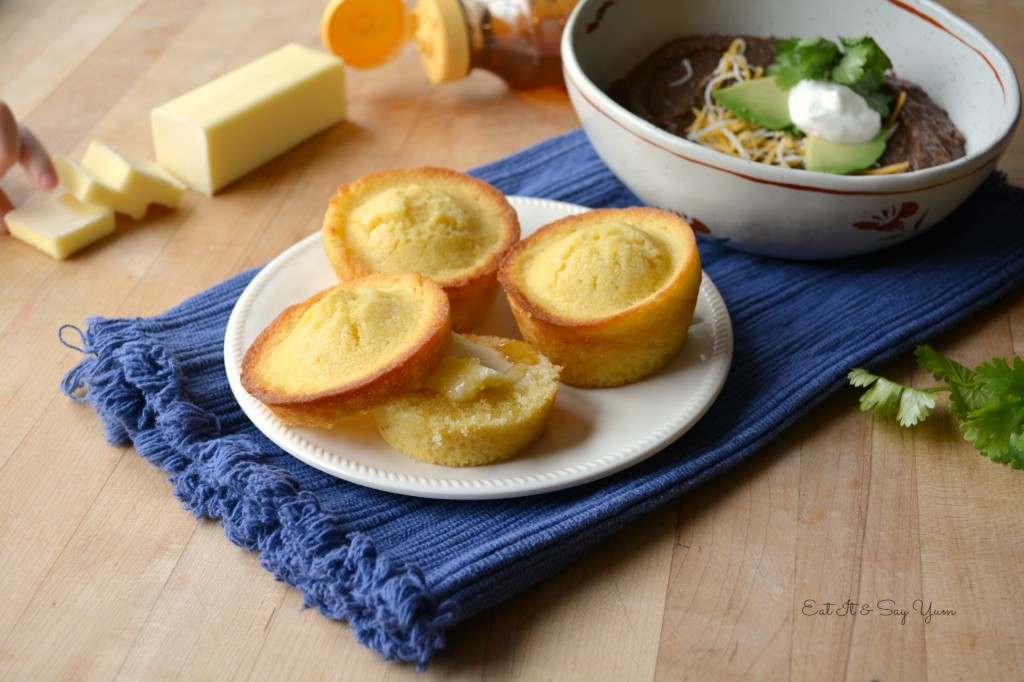 Don't worry I didn't let him eat it.
Cornbread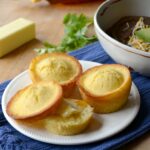 Prep time:
Cook time:
Total time:
Yield:

12

Difficulty:

easy

Recipe type:

Bread
Ingredients:
1/2 cup butter

2/3 cup sugar

2 eggs

1 cup buttermilk

1 cup cornmeal

1 cup flour

1/2 tsp salt

1/2 tsp baking soda
Directions:
In a medium, microwave safe, mixing bowl melt butter. Add sugar and blend well. Add eggs and blend again.
Mix buttermilk and baking soda in a separate bowl. Then add to the butter mixture and blend together.
Add cornmeal, flour, and salt and mix once more.
Pour into a greased 8×8 baking dish, or into greased or lined muffin tins. Makes 12-14 muffins.
Bake cornbread at 350 for 30 minutes, or until a toothpick inserted near the center comes out clean.
Bake muffins at 350 for 15 to 20 minutes, or until a toothpick inserted near the center comes out clean.
Serve warm with butter and/ or honey.
Published on by Leia
Tagged: buttermilk, corn, cornbread, honey, Muffins