Cran-Orange Honey Butter is just sweet enough and goes great on breads, muffins, pancakes, etc.  
Hey guys!  Thanks for stopping by this month's installment of The Monthly Ingredient Challenge.  We have LOTS of new members participating this month, so make sure you check out their posts as well.
This month we were challenged to use Cranberries.  I chose to use craisins in my recipe.  I love craisins because they are slightly sweet, easy to store, and fun to snack on.  So I pretty much always have some in my pantry.
So, to incorporate the craisins, I made a Cran-Orange Honey Butter.  My mom gave me the idea, and I'm SO glad she did.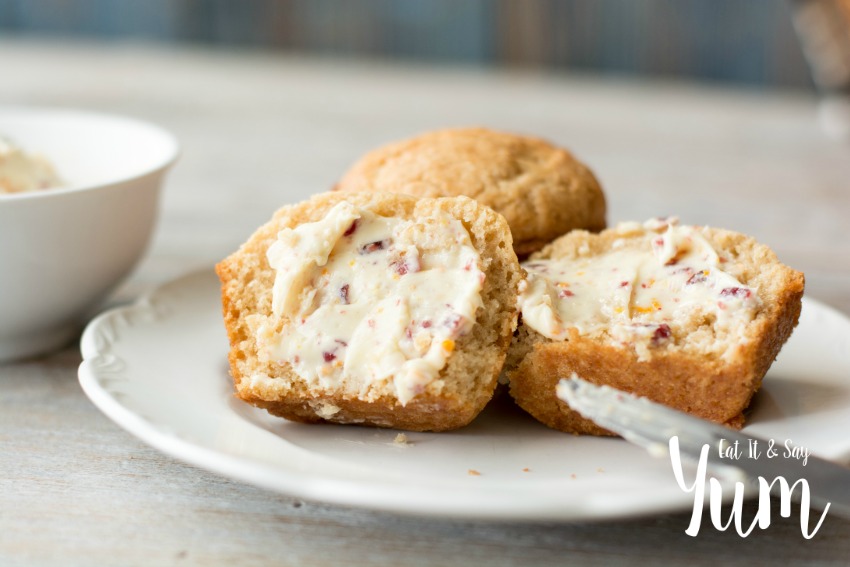 I used a mini food processor to chop the craisins and mix everything together.  But you don't have to use one.  Just chop up the craisins and use a hand mixer to blend the butter, honey, craisins, and orange zest together.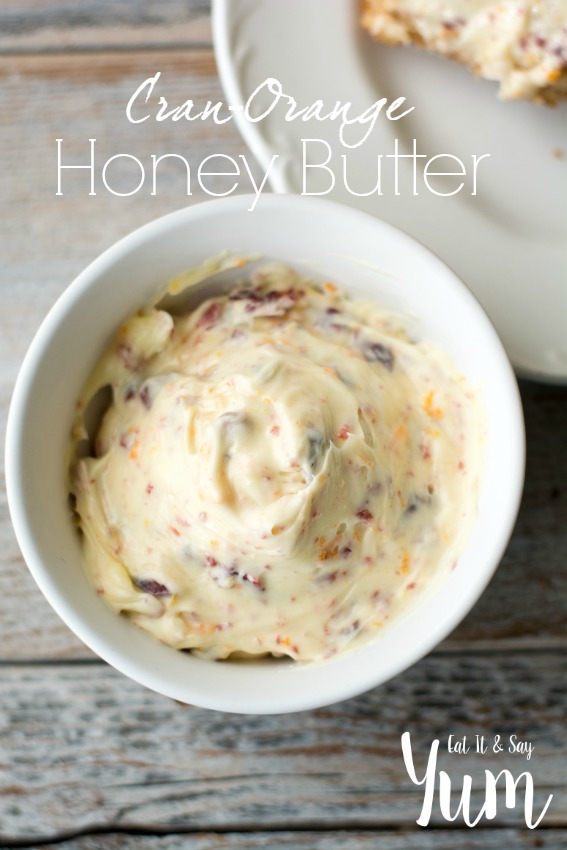 Let me tell you how delicious this stuff is.  You could eat it on pancakes, waffles, muffins, rolls, bread, toast, you get the idea.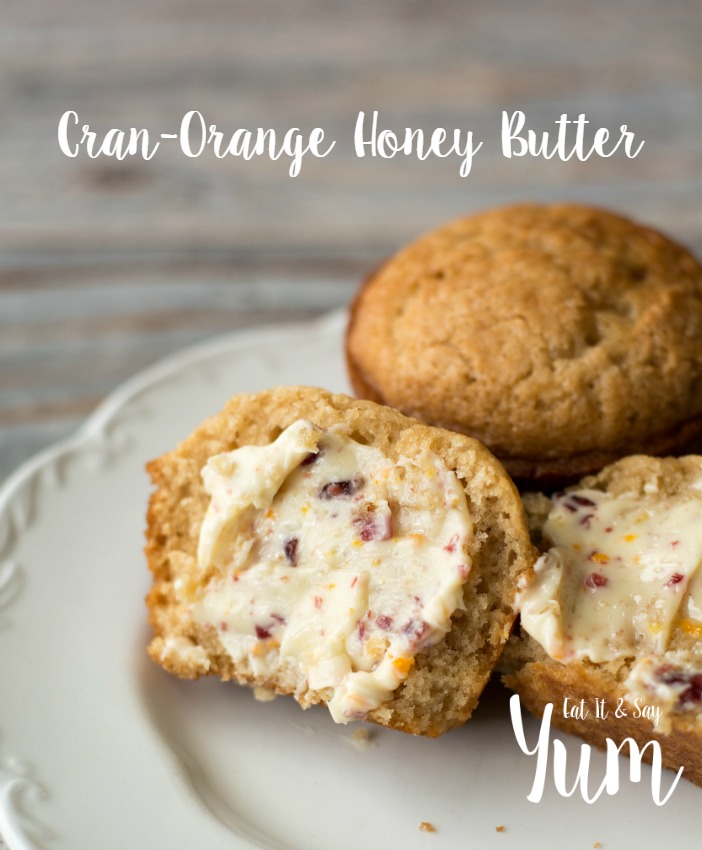 Ingredients
1/2 cup butter- slightly soft
1/4 cup craisins- finely chopped
1/4 cup honey- slightly warmed- to pour easily
orange zest- from 1/2 a large orange
Instructions
Mix all the ingredients together with a hand mixer or small food processor until everything is smooth and creamy.
Store in the fridge, serve on muffins, pancakes, waffles, toast, bread, etc.
http://eatitandsayyum.com/cran-orange-honey-butter/
Don't forget to check out the other recipes from this Month's Challenge.
See my other Monthly Ingredient Challenge posts.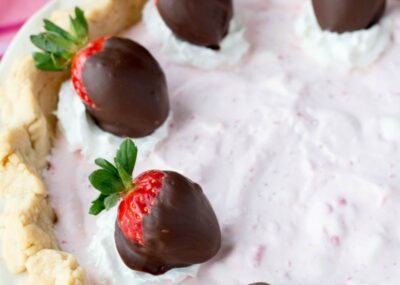 A layer of soft ganache on the bottom and a strawberry, cream cheese filling on…