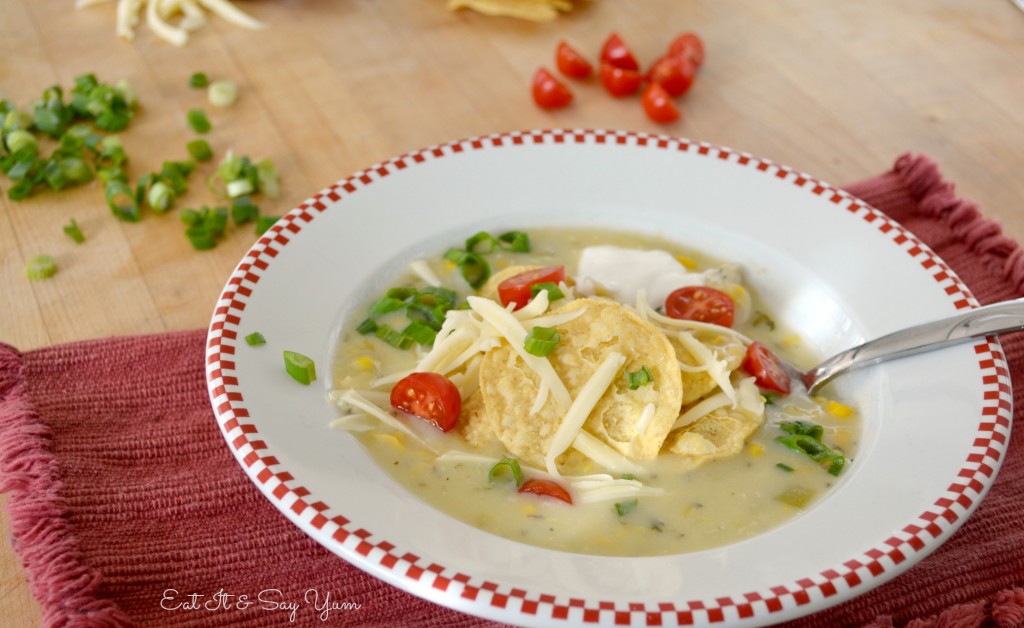 This chowder has been a family fav for years.  Cambria Corn Chowder.  Named Cambria after the little coastal town in California where my grandma and aunt used to go and paint.  They are both amazing artists. This is one of my Nana's paintings from one of those trips.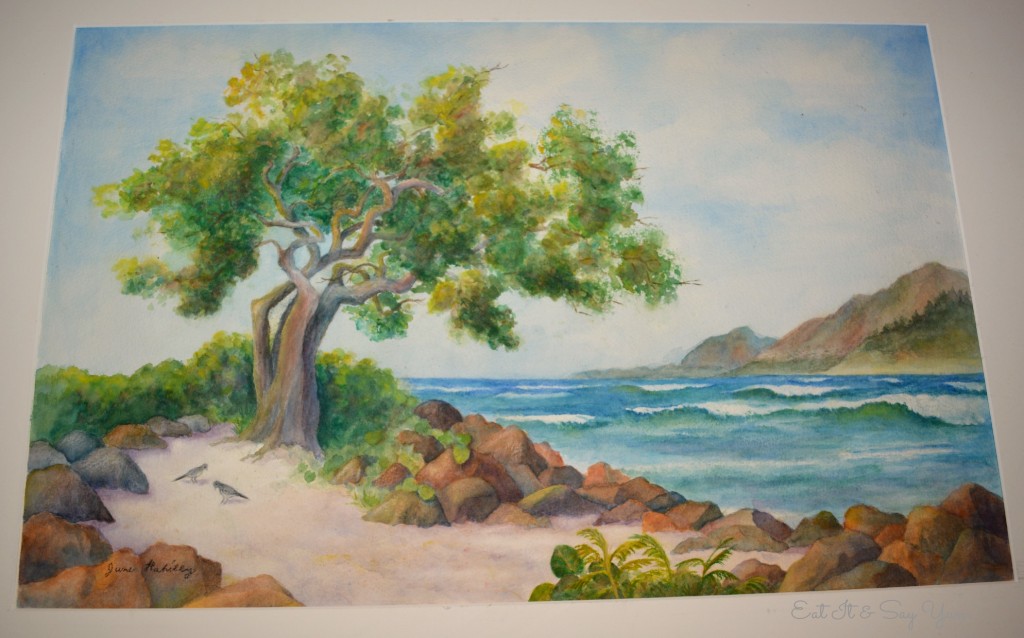 Now imagine yourself sitting in a little cafe near this beach, the cool salty air blowing, and nice warm bowl of this soup to comfort you.  Mmmm… heaven.
Anyway…
It wasn't until I started making it myself that I realized it's super easy, too.
One pot, is all it takes.
(Although, for the pictures I used a pan and a pot…  you could do that, too, but it's not necessary.)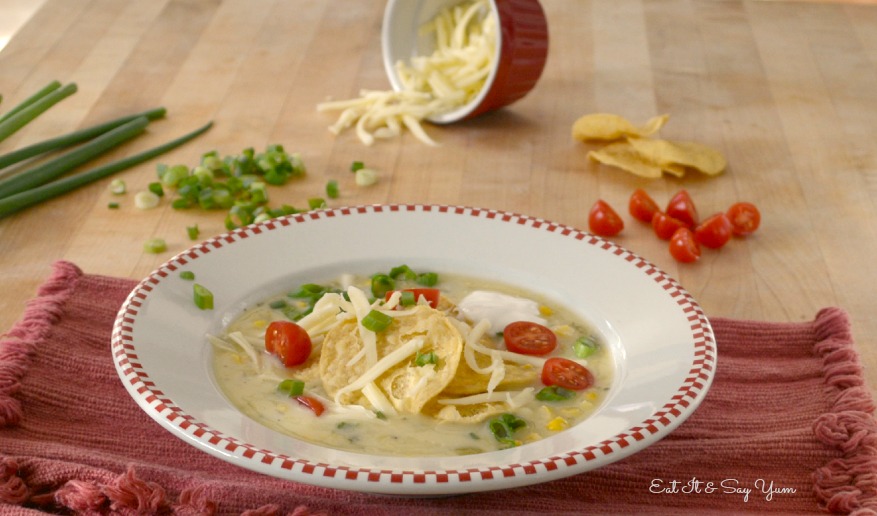 The first step here is cook chicken with butter and some seasonings.  Cook chicken in butter?!  I'm in love already.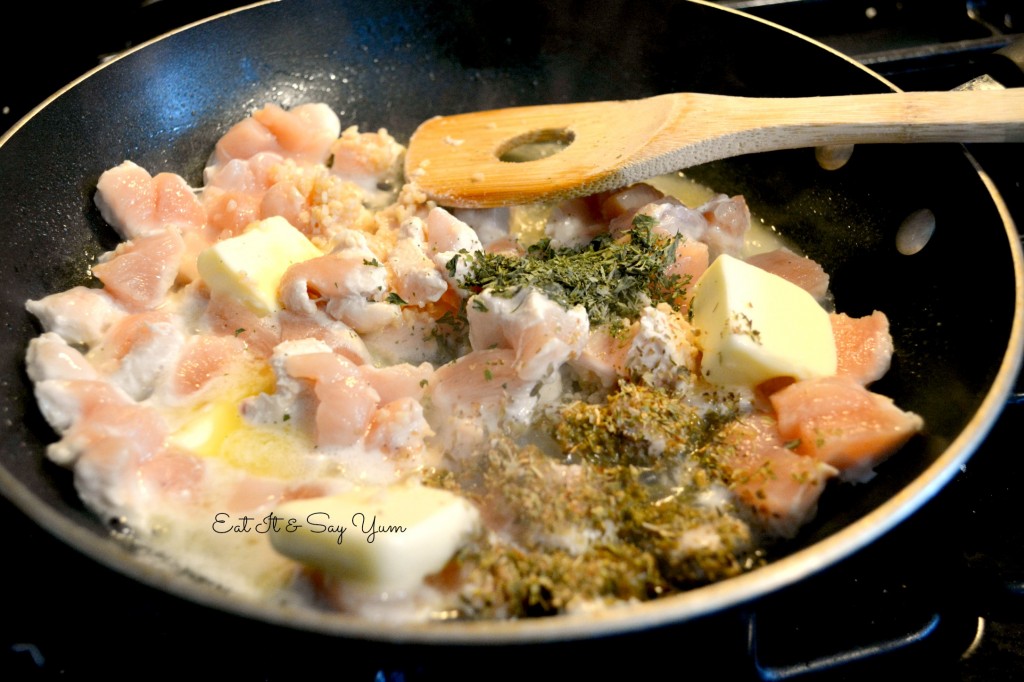 When the chicken is fully cooked you can add the remaining ingredients (except the toppings).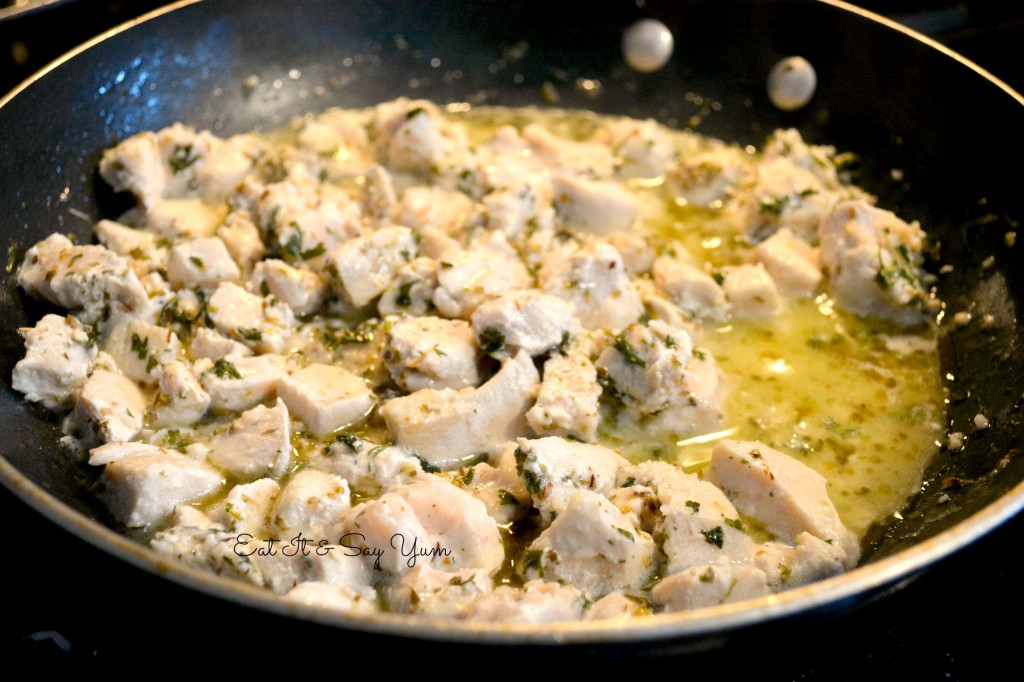 I use milk and broth for the base of this chowder.  The sweetness of the creamed corn goes great with the rich, tasty chicken.  And just wait til add all those yummy toppings.  Seriously, so good.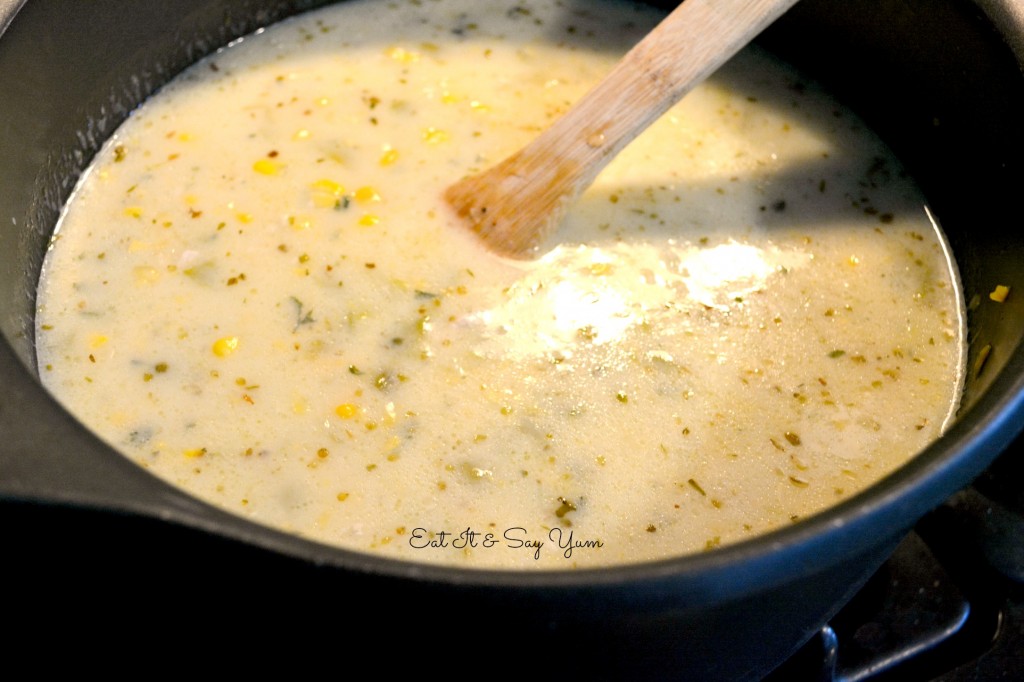 These are my favorite toppings.  Jack cheese, or pepper jack cheese, green onions, cilantro, tomatoes, sour cream, and tortilla chips.
Mmmmm, so good on these chilly fall/ wintry days.  This is also great for lunch with your gal pals.  A fun new soup that is still hearty and flavorful.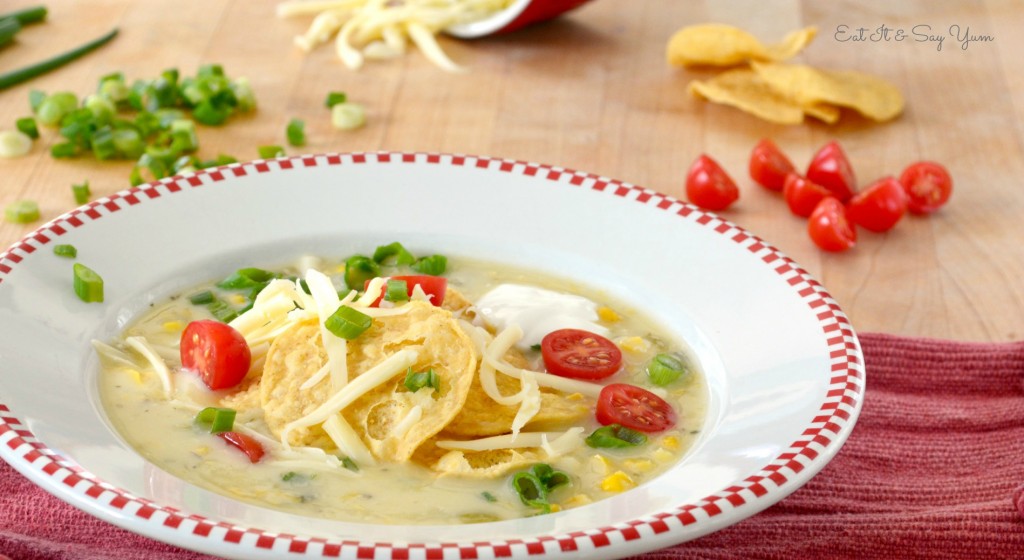 Creamy Cambria Corn Chowder
Ingredients
2 chicken breasts, thawed and diced
1/4 cup butter
2 cloves garlic
1/2 tsp oregano
2 tsp parsley
3 cans creamed corn (15 oz size)
2 cups chicken broth
1 cup milk
1 small can diced green chiles
Toppings: diced tomatoes
chopped cilantro
grated jack cheese, or pepper jack cheese
sour cream
sliced green onions
tortilla chips
Instructions
In a large pot, partially saute chicken, then add butter, garlic, oregano, and parsley. Saute until chicken is cooked thoroughly.
Add to the pot the creamed corn, chicken broth, milk, and green chiles. Stir occasionally, and allow mixture to come to a boil. Then simmer until ready to serve.
Top with tortilla chips, grated cheese, diced tomatoes, green onions, cilantro, and sour cream.
http://eatitandsayyum.com/creamy-cambria-corn-chowder/