The perfect chicken soup that is creamy, has lots of flavor, and is also gluten free.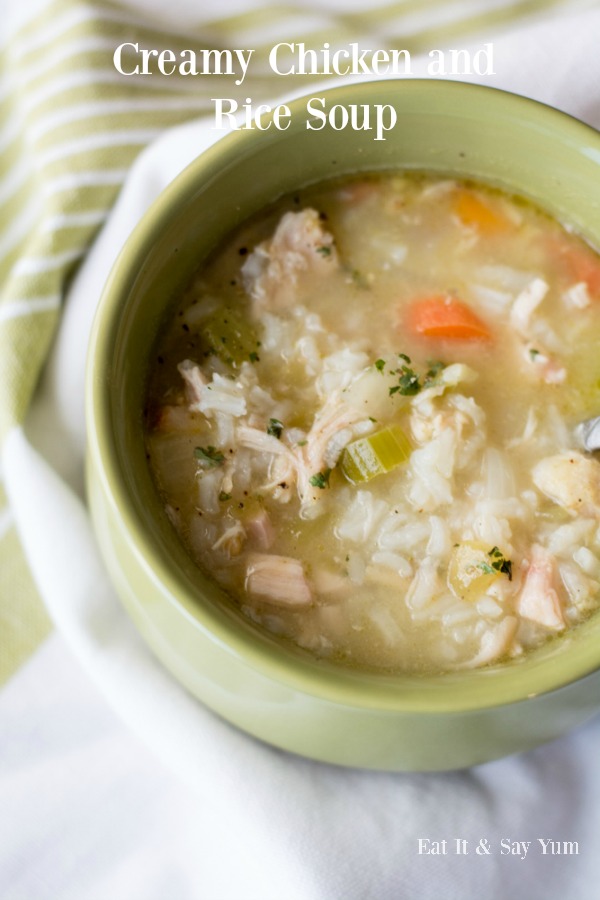 All winter I've been enjoying my Chicken and Green Chile soup.  It's delicious, and I've had some serious cravings.  But, then my mom made me this soup.  And I loved it.  So, this is my soup crush now.  I've made it twice in the last couple weeks, and my kids love it, too.  Which is always a good thing.
To make it even easier, I used some rotisserie chicken meat one of the times I made it.   (Love that stuff!)  The recipe calls for raw chicken, but you can substitute the rotisserie chicken meat if that helps you out.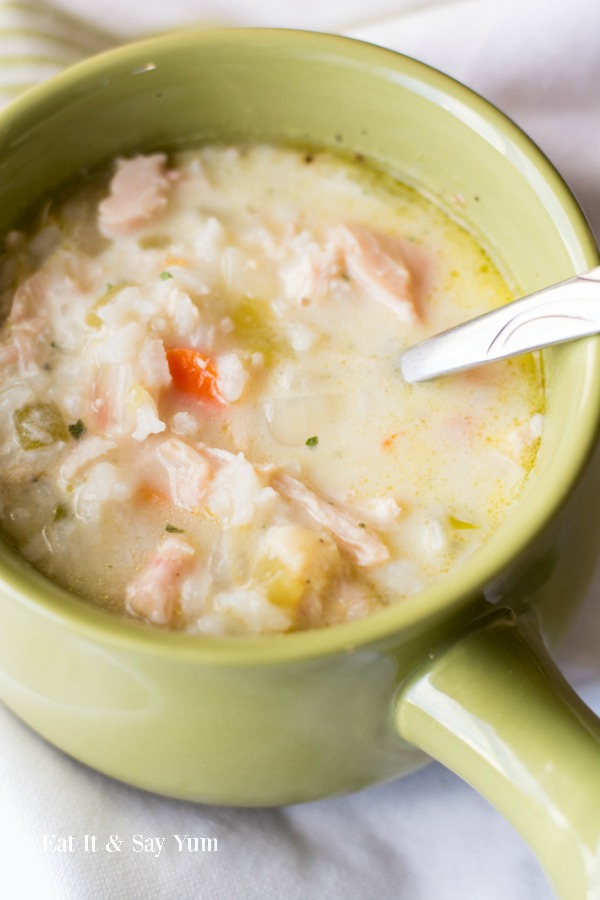 Creamy Chicken and Rice Soup
Ingredients
2-3 chicken breasts- diced (or 2 1/2 cups shredded, cooked chicken)
2 Tbs butter
1 clove garlic- minced
3/4 cup sliced carrots
1/2 cup diced onions
1/2 diced celery
1, 4 oz can of diced green chiles
7 cups chicken broth
salt and pepper to taste
1/2 tsp cumin
1/8 tsp cayenne pepper- optional
3/4 cup long grain rice
2 Tbs fresh cilantro- chopped
1/2 cup heavy cream
Instructions
In a large pot over medium-high heat, add the chicken, butter and garlic. Stir and until the outside of the chicken is no longer pink, then add the carrots, celery, and onion.
Add the chicken broth to the pot, along with the green chiles, salt and pepper, cayenne pepper, cilantro, and rice. Bring to a boil, stirring occasionally, then reduce to a simmer. Cook until rice is tender, about 20 minutes.
Remove from heat, add the cream and serve while hot.
http://eatitandsayyum.com/creamy-chicken-and-rice-soup/
You might also like: