It's practically summer.  Yay!  I am looking forward to going to the waterslides, bike rides, sleeping in, camping, and eating all my favorite summer foods.  One food that I plan on making a lot of this year, is homemade ice cream!  I had lots of homemade ice cream growing up, and I don't plan on stopping anytime soon.  This recipe for homemade ice cream that I'm sharing today is such a great combination of different flavors.  It has malt powder, to make all the other flavors a little deeper.  Fresh bananas go in the malted vanilla base.  Creamy ribbons of peanut butter and chocolate covered pretzels give a nice salty crunch to each bite.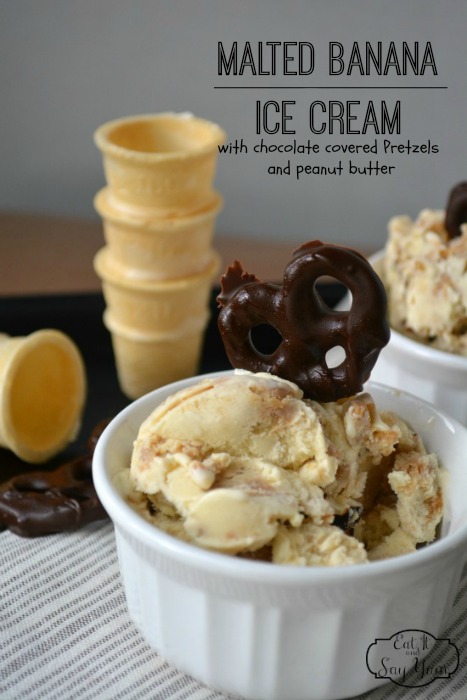 This ice cream is egg yolk based.  Which makes it a custard, and I LOVE custard!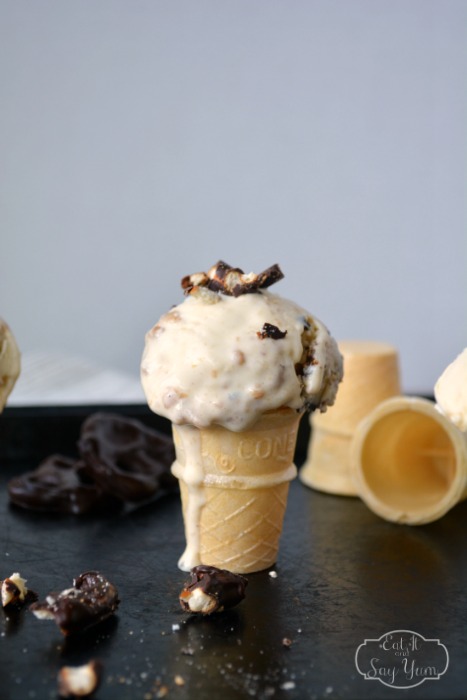 I started by making a malted vanilla custard.  I heated the cream, sugar, and half and half; then whisked some of that into the egg yolks.  This is called tempering the eggs/ yolks.  It brings the yolks up to a warmer temperature before you heat them on the stove.  If you were to add cold or luke warm yolks straight to the hot cream, they would scramble and become chunky.  No one wants chunks of eggs in their ice cream.  Am I right?!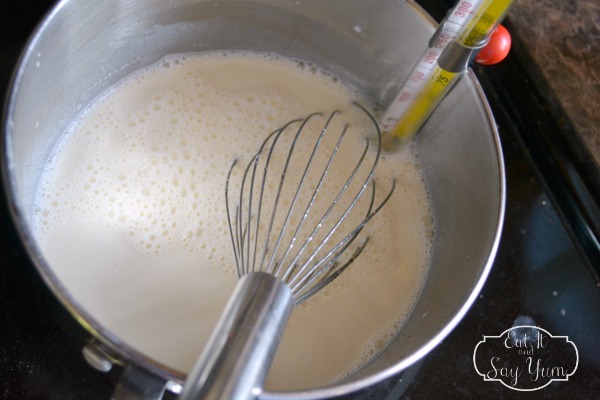 Once the custard is cooked.  I let it chill completely, in the fridge or freezer, before I put it in my ice cream freezer.  So, while it is chilling, I made the chocolate covered pretzels.  You could buy these from the store already covered in chocolate, if you want.  Saves you some time, but then you don't get to lick the bowl of melted chocolate…  It's your choice.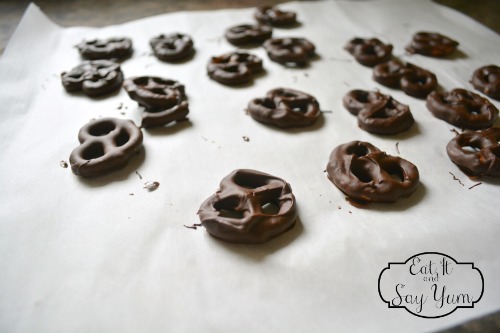 Once the custard is chilled, I added two mashed bananas then put the mixture into my ice cream freezer.  One banana was over ripe, like ready-for-banana-bread ripe.  The other was fresh and firm.  I wanted the over ripe on to really permeate the custard with flavor.  The firmer one I wanted to have a little chunkier to get those bites of frozen banana in the ice cream.  Worked out perfectly.
I beat the peanut butter with some half and half, so it wouldn't just solidify as soon as it got cold.  It needs to be thinned a little so it can really fold into the ice cream.
Give the chocolate covered pretzels a rough chop, and throw them on top of the ice cream and peanut butter.  Using a butter knife, I swirled, and stirred everything together.  Be careful not to over mix at this point.  You just want to evenly distribute the peanut butter and pretzels.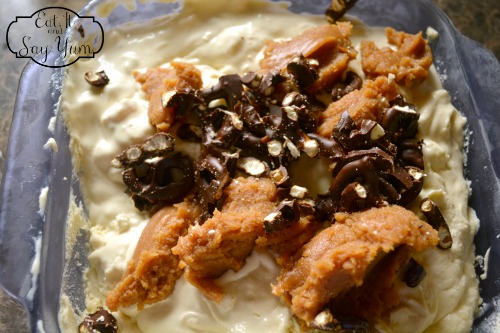 I left the ice cream in the 8×8 pan I had just swirled in, and put that in the freezer until frozen to the texture I like.  I like to scoop my ice cream, not pour it.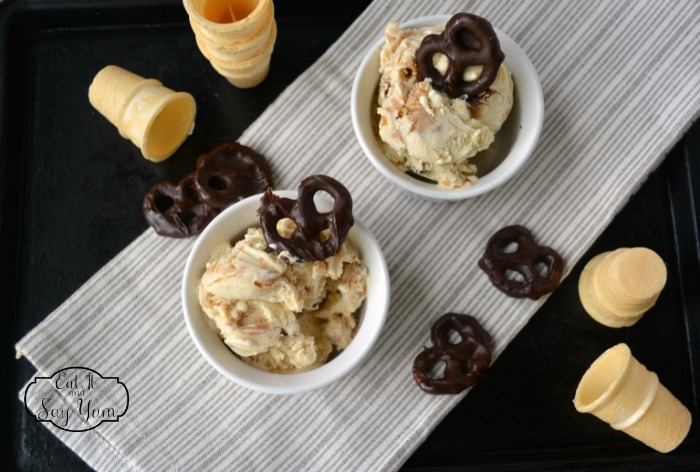 I am loving this ice cream!  Can't wait to make it again.  I love the fact that I know exactly what is in it.  No crazy ingredients that I can't pronounce.  Everything is fresh, and it made for a delicious cool treat, right at home.
Creamy Malted Banana Ice Cream with Ribbons of Peanut Butter and Chocolate Covered Pretzels
Ingredients
2 bananas- 1 over ripe, and 1 just ripe- mashed
3/4 cup peanut butter
1/3 cup half and half, and 1 1/2 cups half and half (whole milk can be substituted)
1 1/2 cups heavy whipping cream
1 1/2 tsp vanilla
1/8 tsp salt
1/2 cup sugar- divided
1/4 cup corn syrup
6 egg yolks
1/4 cup vanilla malt powder
20 chocolate covered pretzels
Instructions
In a medium mixing bowl, whisk the egg yolks with 1/4 cup of the sugar. Set aside.
In a medium sauce pan, over medium-high heat, warm the heavy cream, 1/4 cup of the sugar, vanilla, malt powder, salt, and the 1 1/2 cups of half and half. Using a candy thermometer, heat the cream mixture to 175 degrees. This would be before it boils, but is steaming.
Slowly add about 1 cup of the cream mixture to the egg yolk mixture, whisking constantly. Pour the egg mixture into the pot with the remaining cream, whisking while pouring. Whisk the cream and egg mixture together, and heat to 180 degrees. The custard should thicken.
Pour the custard into a cool bowl that be refrigerated or frozen. If there are any pieces off egg strain the custard through a fine mesh strainer, first. Cover bowl with plastic wrap. Let the mixture chill in the fridge or freezer until chilled all the way through. You can stir occasionally to cool throughout the bowl.
While custard is chilling, cover the pretzels with melted chocolate, if needed, and mash the bananas. Leave the fresher banana with some chunks, but completely mash the over ripe banana.
Once completely chilled, maybe even a little frozen, add the mashed bananas to the custard and pour into an ice cream freezer. While custard is freezing, beat the peanut butter with the 1/3 cup half and half. Give the pretzels a rough chop.
Once the ice cream is done in the ice cream freezer, so not frozen hard- more like soft serve texture, pour it into an 8×8 pan and swirl in the peanut butter and the pretzels. Place the 8×8 pan right in the freezer and freeze until your desired firmness is reached. Then scoop and serve.
http://eatitandsayyum.com/creamy-malted-banana-ice-cream-with-ribbons-of-peanut-butter-and-chocolate-covered-pretzels/
See where I link up.
You might also like: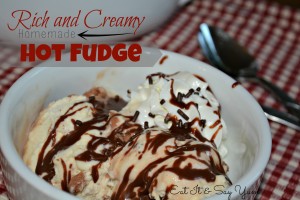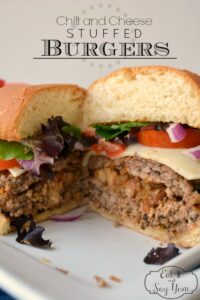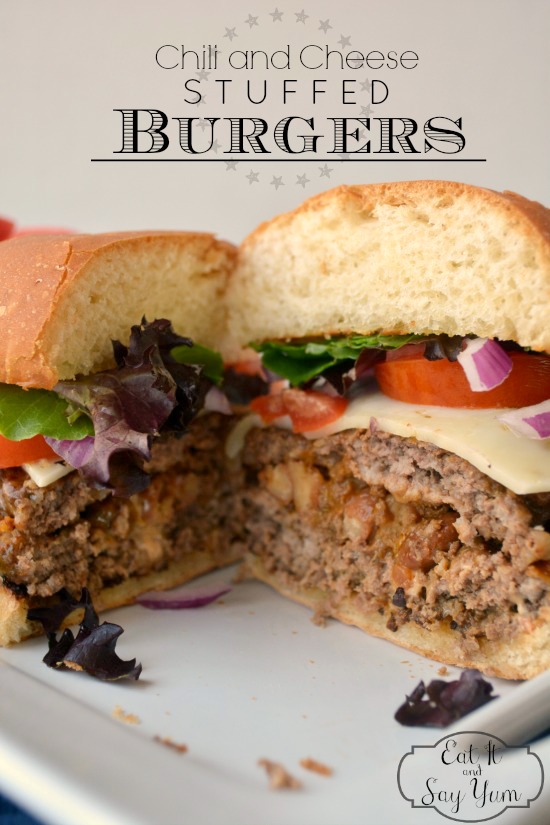 Creamy Roasted Potato Salad with Bacon