Looking for a new snack, or party appetizer?
This dip is easy to make and so yummy.  Plus I just love that bright red/ orange color.
I think it's just perfect for March Madness.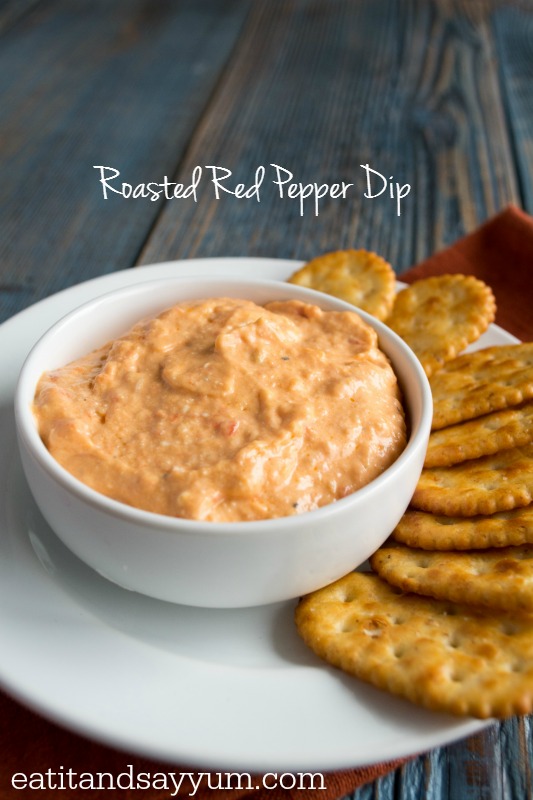 To make this I use roasted red peppers from a jar.  But, I am definitely going to try roasting my own peppers next time.
You can dip crackers, sliced french bread, or even veggie sticks into this dip.  Melted cheese pretty much goes with anything , right?  😉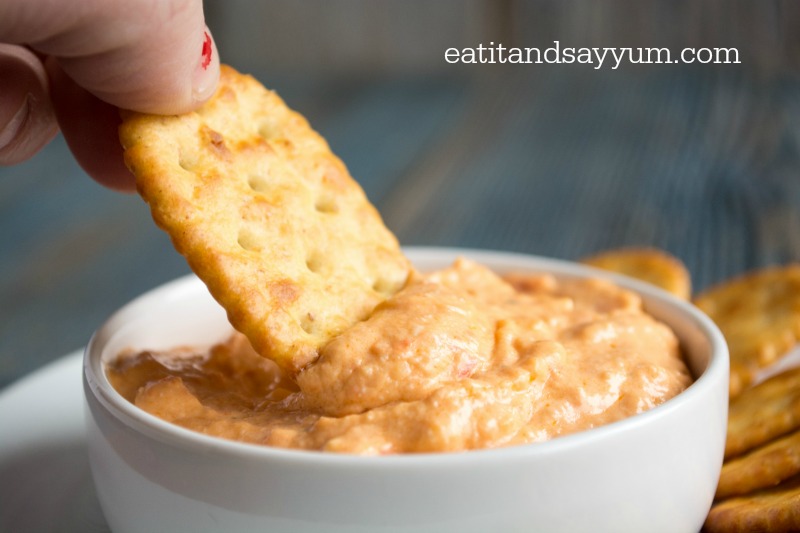 I really love the combination of flavors between the roasted red peppers, the cream cheese, and the salty Parmesan cheese.  Yum!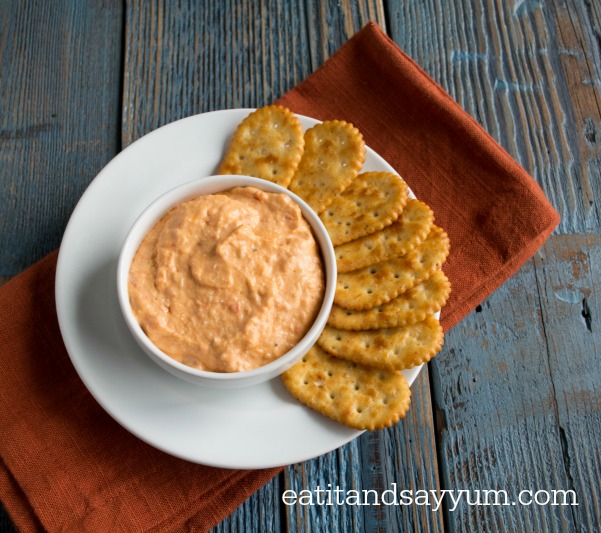 This dip comes together really quickly, and can be heated in the microwave if you don't want to take the time to bake it.
Creamy Roasted Red Pepper Dip
Ingredients
8 oz cream cheese
1/2 cup mayonnaise (not miracle whip)
1/2 cup Parmesan cheese, grated
1/4 cup mozzarella cheese- grated (can substitute with an additional 1/4 cup Parmesan cheese if desired)
1/4 tsp garlic powder
1, 7 oz jar roasted red peppers (about 7 ounces)- drained
Instructions
Preheat oven to 350 degrees. In a food processor, or blender, blend the drained- red peppers, just til smooth. Only takes a few seconds. In a medium/ large mixing bowl beat the cream cheese with an electric hand mixer until smooth. Add the grated cheese and beat again, then add the mayonnaise and blended red peppers. Beat again until combined.
Pour the dip into an oven safe 8×8 baking dish, and bake for about 20 minutes, or until dip is hot and bubbly.
Serve warm with crackers, sliced french bread, or veggie sticks for dipping. Store leftovers in fridge in an air tight container.
http://eatitandsayyum.com/creamy-roasted-red-pepper-dip/
You might also like:
Tomatillo and Avocado Green Salsa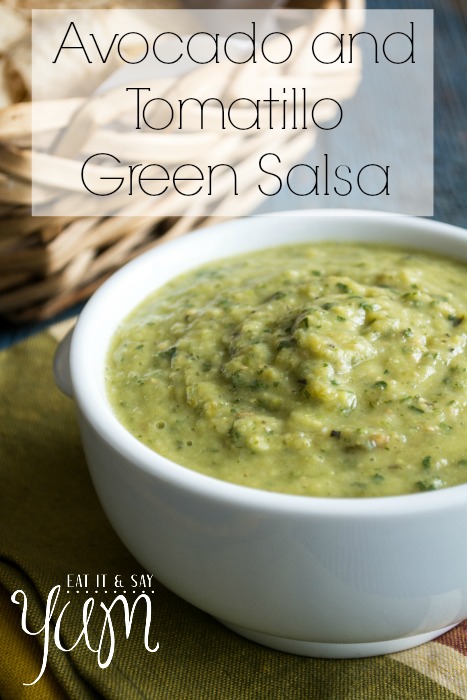 Roasted Corn and Black Bean Salsa