I was recently given several LARGE, homegrown, zucchinis.  So, we have been busy making all kinds of zucchini goodness.
These muffins are a great way to get in some zucchini, not that you are getting a lot, but you really wouldn't know you were getting any.  The taste so good.  Especially with the crumbly topping.  Which, in my opinion, makes any muffin better.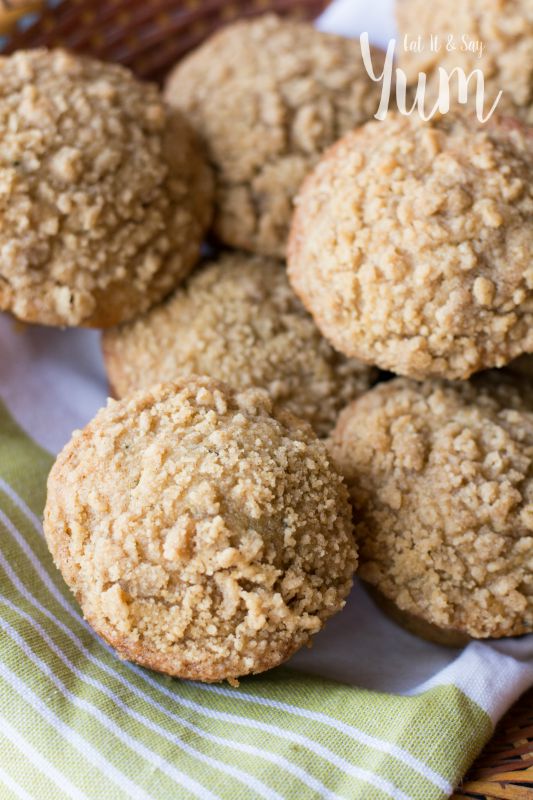 I love quick breads, because they are easy to make- even my kids can make them.  In fact my kids did most of the work on these muffins.  They grated the zucchini, stirred everything together, and even sprinkled on the topping.  🙂
We love to eat muffins for breakfast, but any left-overs get snacked on all day.  My favorite way to eat these is while they are still warm, with some butter slathered inside.  Mmm.  Mmm.  Mmm.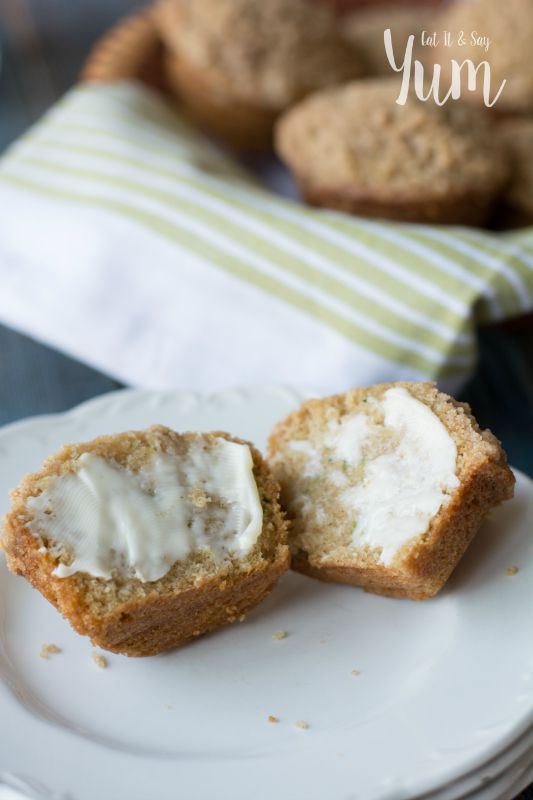 Crumbly Topped Zucchini Muffins
Ingredients
1/2 cup sugar
1/2 cup brown sugar
2 eggs
1/2 cup oil
1 1/2 tsp vanilla
1 cup zucchini
1 1/2 cups flour
1/2 tsp baking soda
1/2 tsp nutmeg
1/8 tsp baking powder
1/2 tsp salt
1/2 tsp cinnamon
1/2 tsp allspice
Topping: 3 Tbs brown sugar
3 1/2 Tbs flour
1/2 tsp cinnamon
1 1/2 Tbs butter- at room temp
Instructions
In a large mixing bowl, add both sugars, the eggs, oil, vanilla, and 1 cup grated zucchini. Lightly mix together.
In a medium mixing bowl add the flour, baking soda, nutmeg, baking powder, salt, cinnamon, and allspice. Add the dry ingredients to the bowl with the wet ingredients and stir just until fully combined.
Grease a muffin tin well, then divide the batter among the 12 cavities. In the medium bowl, mix all the topping ingredients together with a fork, then sprinkle over the muffin batter.
Bake at 350 degrees for 15-18 minutes. Or until a toothpick comes out mostly clean.
http://eatitandsayyum.com/crumbly-topped-zucchini-muffins/
You might also like: