Can you ever really have enough chocolate and peanut butter?
That is probably my favorite combination of foods.  And I know I'm not alone in my sentiments.
Here I give you a double dose of each.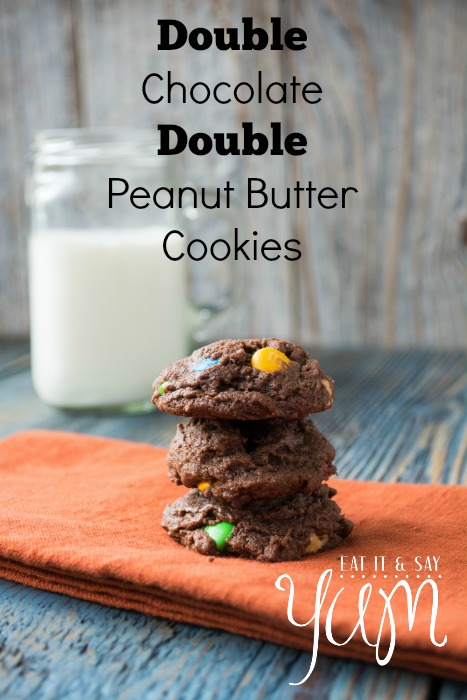 The cookie itself is made with peanut butter and cocoa powder.  That's the first dose.  Then I add M&M's and peanut butter chips.  That's the second dose.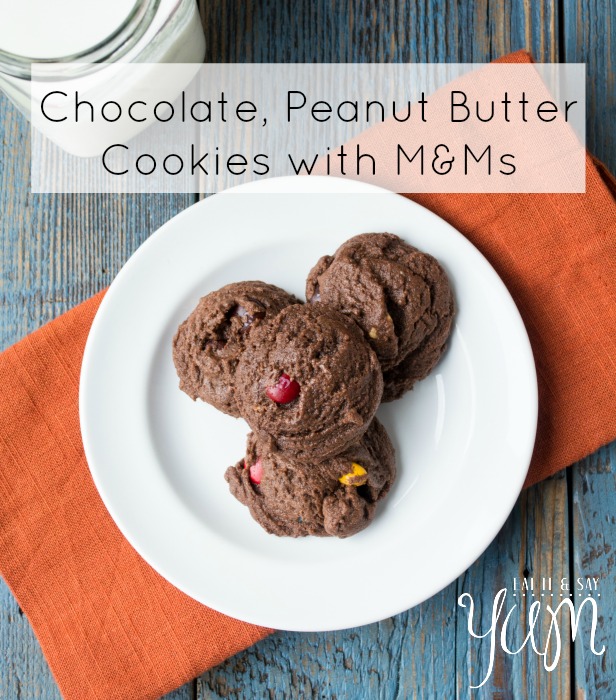 These are great any time of the year.  But with Christmas just a few weeks away, why not add these to your next cookie exchange?!  That is, if you can resist eating them while they are still warm, right out of the oven.
Or, leave these sweet treats for Santa.  Why not get yourself on that 'nice' list.  😉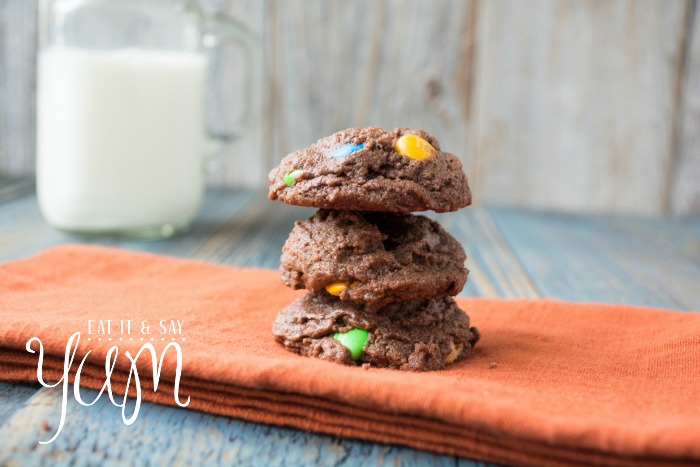 These cookies stay nice and fluffy.  But retain their moisture as well.  'Cause if there's something I don't like, it's a flat, dried out cookie.  Am I right?!
Double Chocolate, Double Peanut Butter Cookies
Ingredients
1 cup butter, at room temp
1/2 cup peanut butter
1 cup sugar
1 cup brown sugar
2 eggs
1 1/2 tsp vanilla
3/4 cup + 2 Tbs cocoa powder
2 cups flour (If dough is too sticky, add more flour 1 Tbs at a time)
1 tsp baking soda
1/2 tsp salt
1 cup m&m's
1 cup peanut butter chips
Instructions
Preheat oven to 350 degrees. In a large mixing bowl, or stand mixer, cream the butter, peanut butter and both sugars. Cream til fluffy, about 1 minute. Add the eggs and vanilla and beat again. Add the flour, baking soda, cocoa powder, and salt. Mix together until fully combined. Add the m&m's and peanut butter chips, mixing gently so as not to crush the m&m's.
Scoop dough into balls and drop onto a greased cookie sheet. Bake for 8-10 minutes, until edges are set and top only slightly soft. Let the cookies sit on the hot pan, out of the oven for about 2 minutes, then remove the cookies to a cooling rack.
Serve warm or cooled. Store left overs in an air tight container.
http://eatitandsayyum.com/double-chocolate-double-peanut-butter-cookies/
So bring on the cookies and milk!
And happy holidays!
See where I link up.
For tips on freezing cookie dough, check out this M&M cookie post.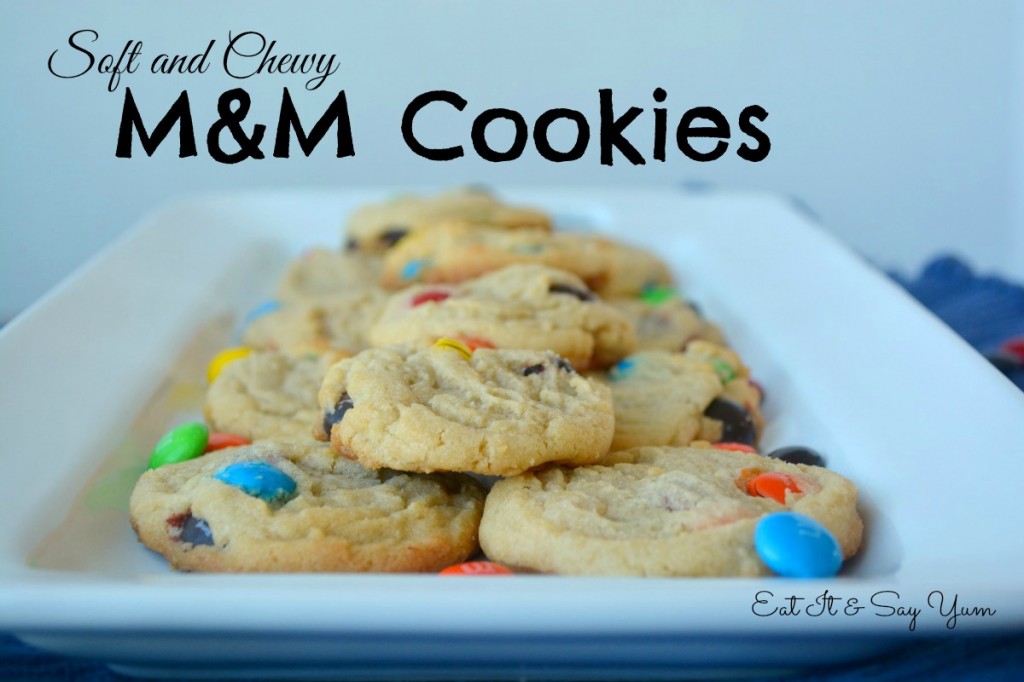 You might also like:
Chocolate and Peanut Butter Buck Eyes