Easy teriyaki chicken that marinates and cooks all in the same pot.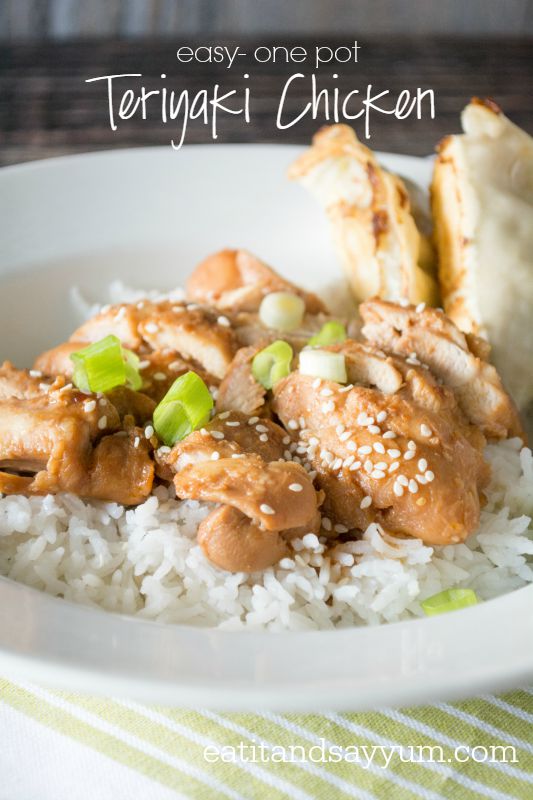 This chicken is so easy to make, and tastes great, which makes it a winner of a dinner on any night.
I love to use chicken thighs for this dish, because they are so juicy and have lots of flavor, but you could use breasts or tenders as well.
Mix all the ingredients for the marinade in a large pan, whatever you want to cook the chicken in on the stove.  Then add your chicken to the pan.  You can let the chicken sit in the marinade for 5-30 minutes or so.  Then cook it.  In that same pan.  Super easy.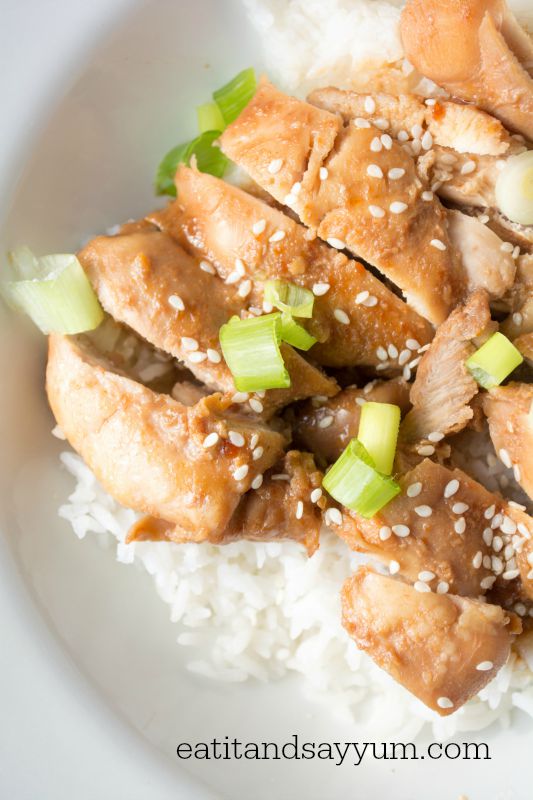 The chicken just soaks up that marinade while it is cooking, so it gets SO much flavor.  The marinade thickens up too, so it makes a great sauce to pour over the chicken and rice, or veggies, whatever you are serving the chicken with.
I think it would be great in my Teriyaki Chicken Burritos, too!
I enjoy this for dinner year round, but it works great in summer because it is a light meal.  You could even throw the chicken on the grill after they have sat in the marinade for awhile.
I know everyone loves easy meals, especially when they use chicken.  I say this is a 'winner winner, chicken dinner!'  (Because I'm cheesy and can't resist saying that.)
Ingredients
8-10 pieces of chicken- I use thighs and/ or tenders- breasts work as well
1/2 cup soy sauce
1/4 cup ketchup
1 Tbs brown sugar
3 Tbs honey
1/4 tsp ginger powder
1/4 tsp cayenne pepper
1-2 cloves of garlic- minced
Cooked rice
optional toppings: stir fry veggies
green onions- sliced
sesame seeds
Instructions
In a large skillet or pan, add all the ingredients except the chicken. Stir everything together and then add the chicken to the marinade. Let the chicken sit for 5-30 minutes. Place the pan over medium-high heat and cook for about 10-15 minutes. Turn the chicken over and cook another 5-10 minutes or so. Until the chicken is cooked through. The sauce should be bubbling the whole time to get it to thicken slightly.
Spoon the chicken over a bed of rice and top with some of the sauce. Sprinkle sliced green onions and sesame seeds over the top if desired. Serve while hot. Goes great with stir-fry veggies.
http://eatitandsayyum.com/easy-teriyaki-chicken/
You might also like: