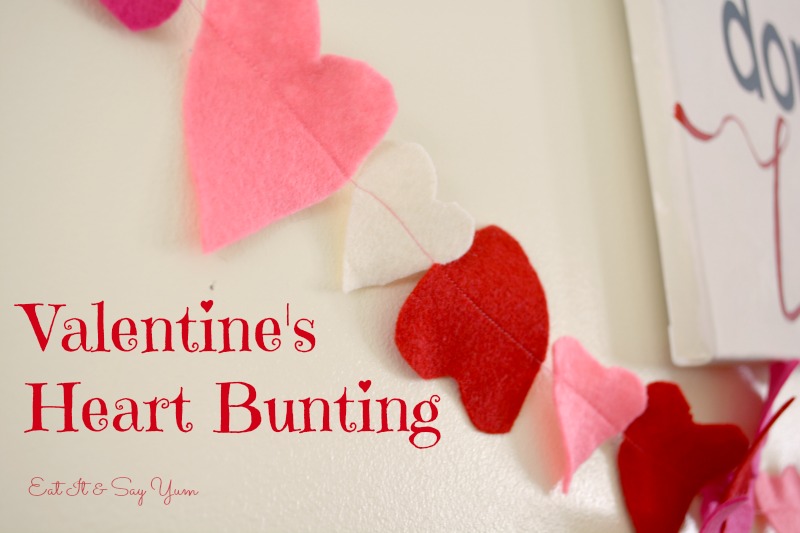 This craft was really easy, and only took about an hour to throw together.  I cut all the hearts out of felt, by hand.  I wanted them to be slightly different shapes and sizes.  I used 4 or 5 different colors for more variety.
After cutting out all the hearts, I got my sewing machine ready with pink string and began feeding the hearts in.  As soon as the thread was nearing the end of the heart, I would lay another heart right next to the edge of the first heart and continue sewing.  I moved slowly, especially between the edges of each heart.  I wasn't concerned with the way each was facing, as long as they were pointing up or down.  I didn't want them sideways.  I used about 80 hearts, and the bunting is about 10 feet long.  Last year I strung it back in forth in our glass storm door.  This year it moved to an inside wall.  Next year we will be in a new house, so who knows where it will be there.  😉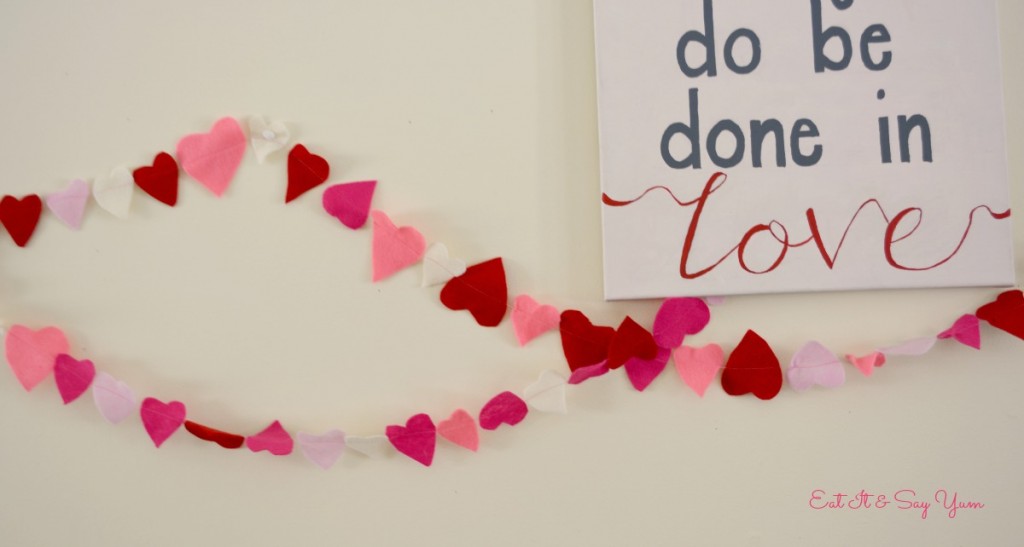 I really like it with my Love quote on canvas.  They go great together.  🙂  Happy Valentine's Day everyone!