For Easter this year I put myself in charge of dessert for our family get together.
I wanted make something festive, and pretty.  So many times I choose something delicious, but easy for these types of gatherings.  But I've taken such a long break from cakes, and being creative with my food, that I decided this was a good time to break that streak.
Anyway, here you have my floral cake.
It was fun to use my piping skills from my cake classes all those years ago.
I need to keep practicing because my hands were pretty shaky, from not using those muscles frequently enough.
The inside was just as pretty as the outside.  It was a lemon poppy seed cake.  Yummy.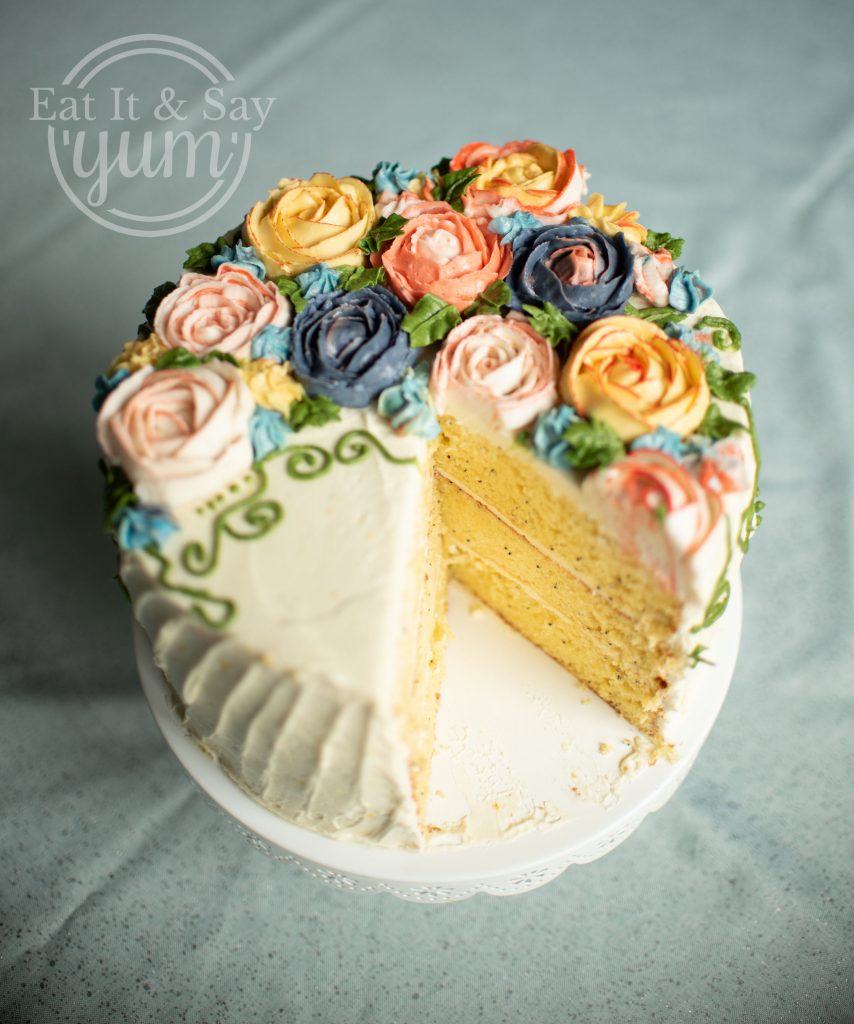 What's is your favorite Spring dessert?