This is not your typical apple pie.
It's not even your typical crumbly-topped apple pie.
The filling in this pie is almost like a custard, with apples.  It's good.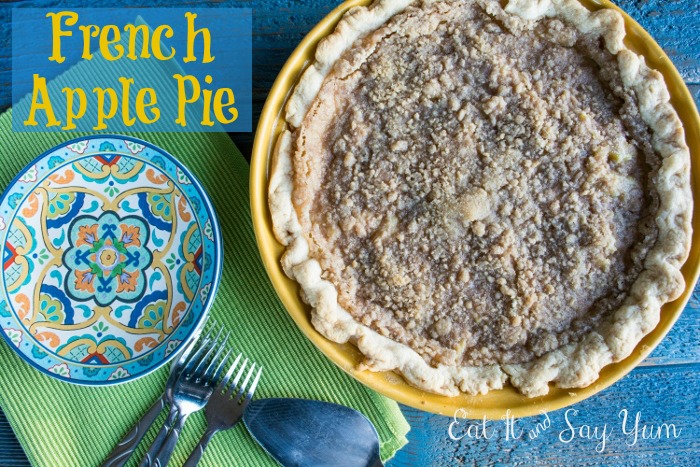 I got the original recipe for this from my sister-in-law, but it called for canned apples (not apple pie filling), and it didn't make a very big pie.  So, I had to make some changes to make a larger pie and to use fresh apples.  Also, the original was too sweet for me.  So, I fixed that as well.
Beginning with the crust…  You partially bake the crust shell, before it has the filling in it.  So you need to use pie weights.  While the pie dough is chilling in the fridge you can prep your parchment paper.  I just traced a dinner plate.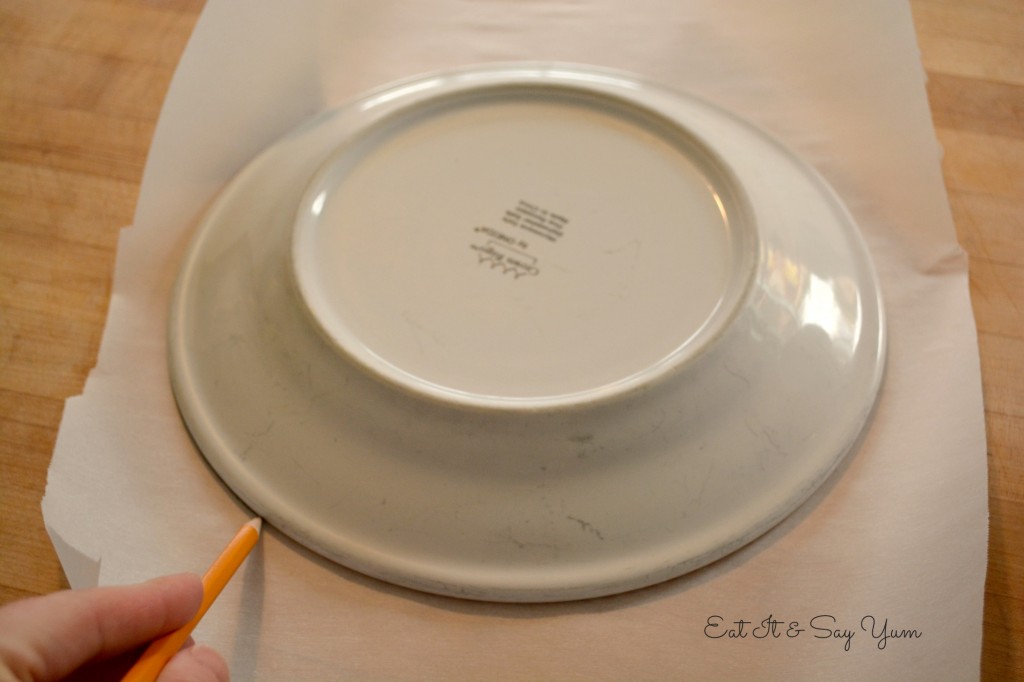 Trace and cut.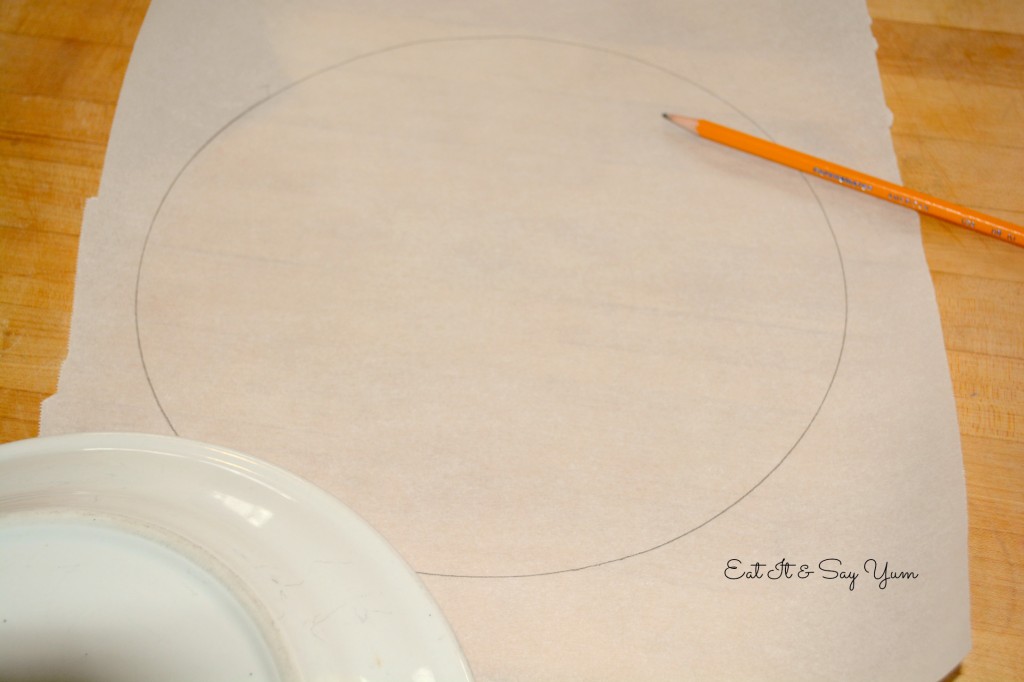 After chilling the dough for about 15-30 minutes roll it out and get it into your pie pan.  Prick it with a fork, to prevent bubbles while baking.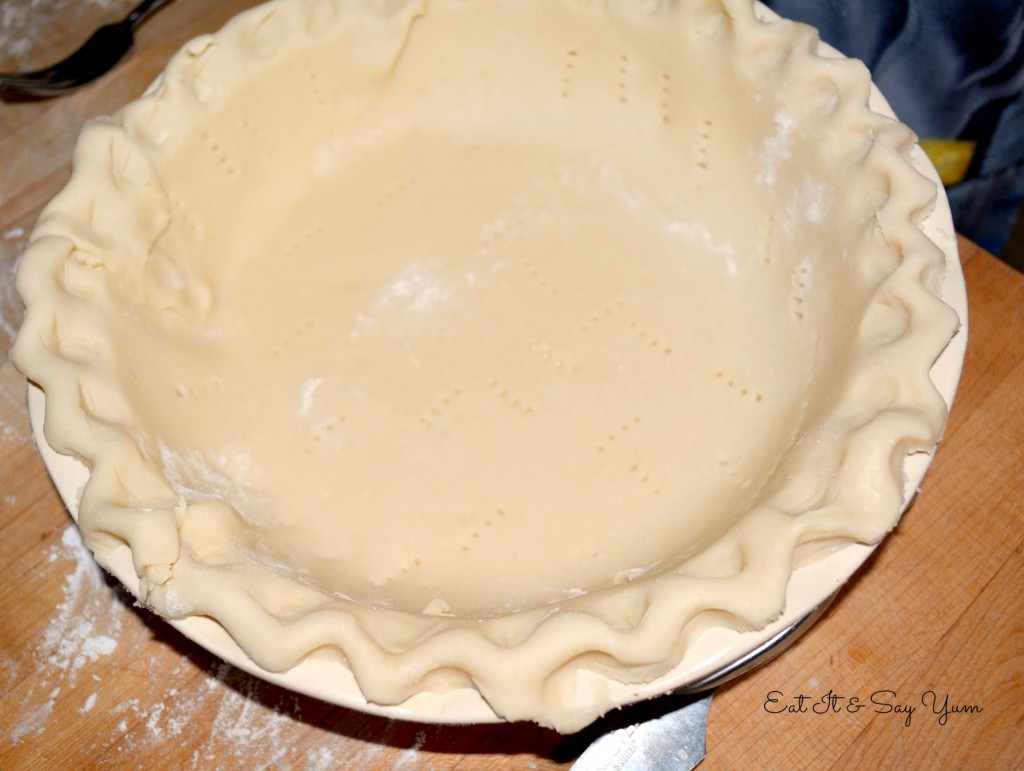 Then add the parchment paper, and pie beans (special beans meant for this purpose), or dry rice, or dry beans both work as well.
Then bake so the crust is just partially done.  Carefully remove the parchment paper, and all the rice/ beans.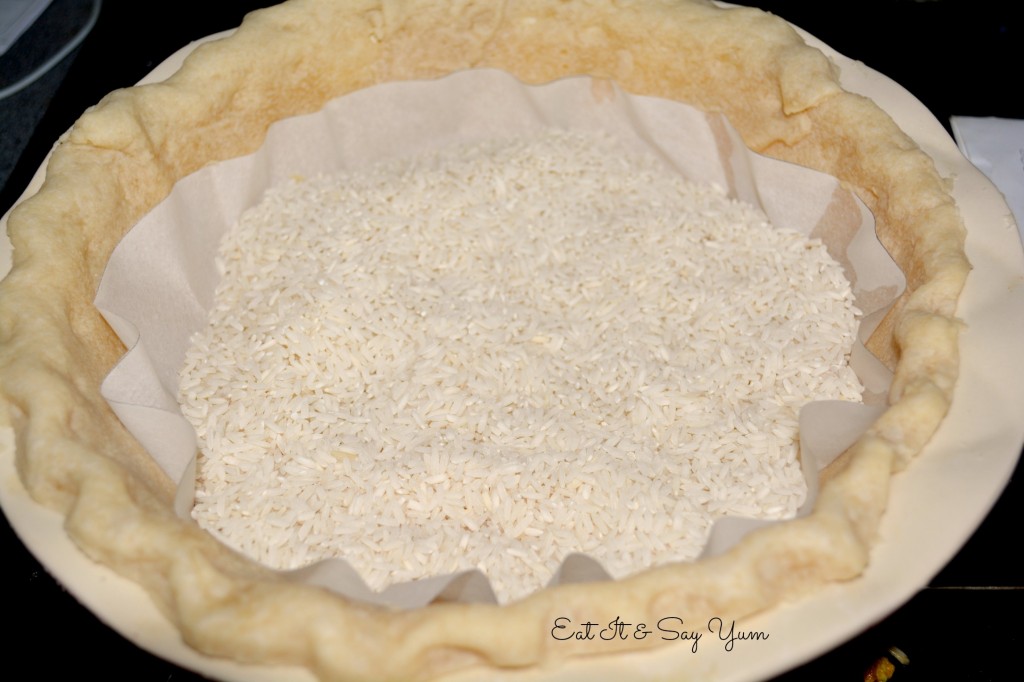 For the filling…  The apples in this pie are cooked to aid in the custard-y texture.  You can steam them, like in the picture below.  Be warned, this method takes about 10-20 minutes.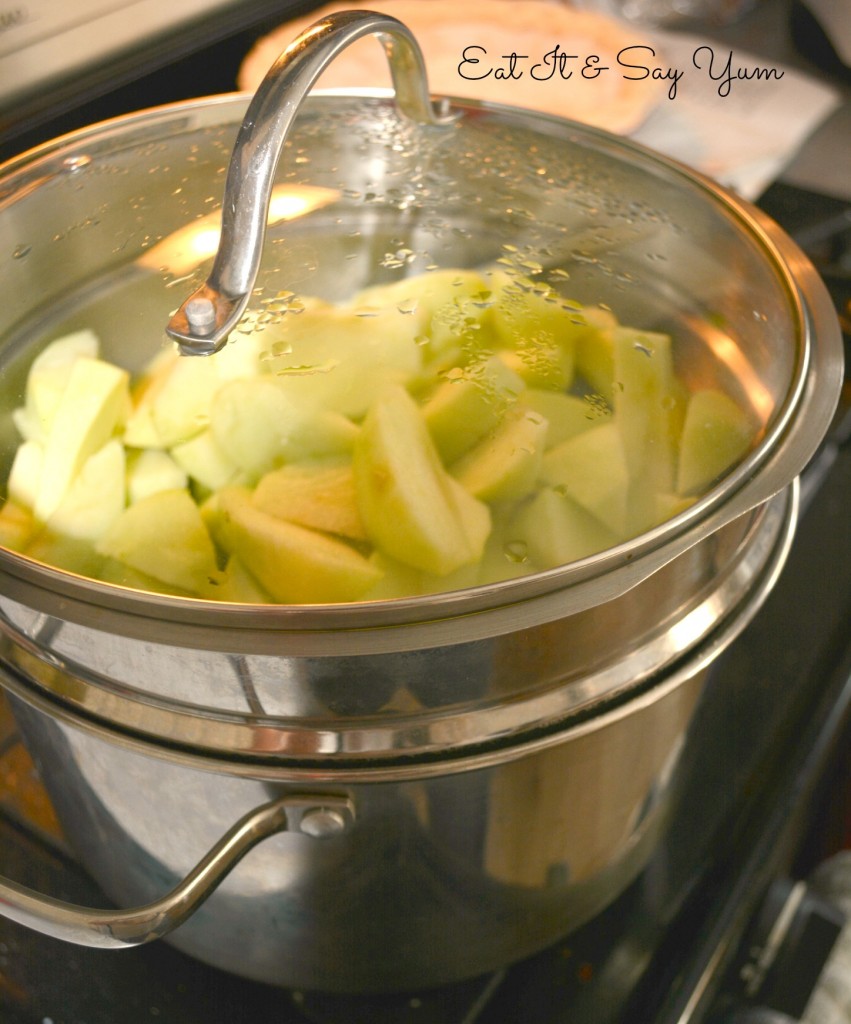 Or you can throw the apples in some boiling water, doesn't even need to cover the apples.  This method only takes 1-2 minutes.  That's my preferred method.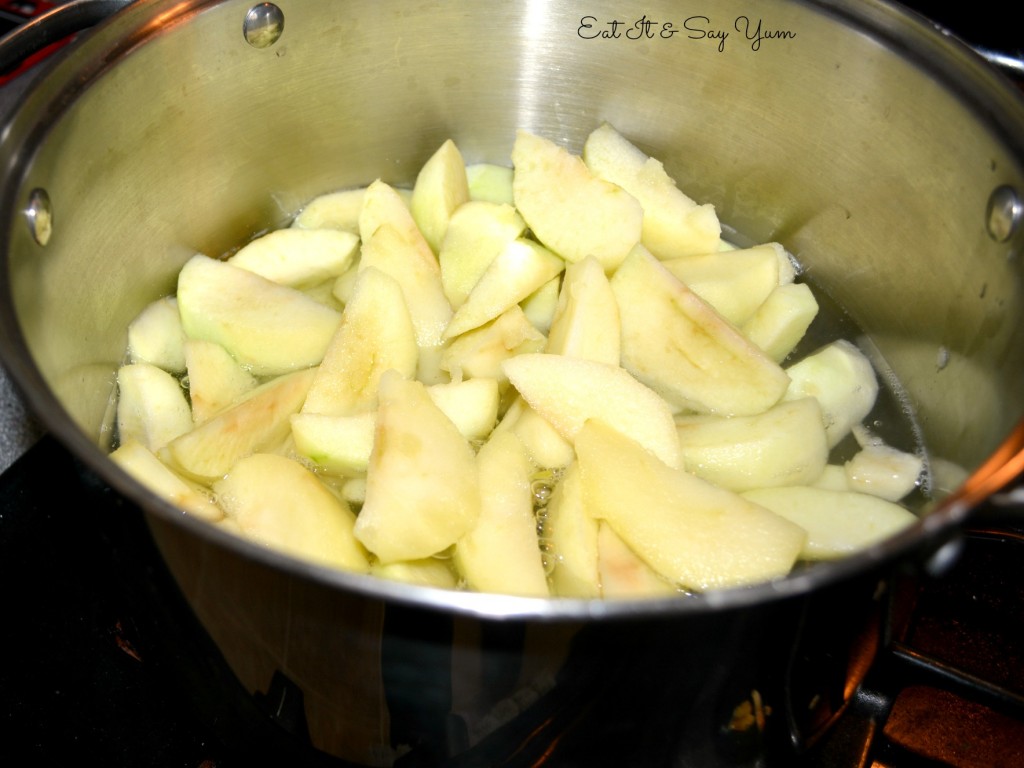 Once the apples are fairly tender,  (You can easily poke through them with a fork.)  pour the apples into a strainer to get rid of the liquid.  Then add them to a large mixing bowl and mash away.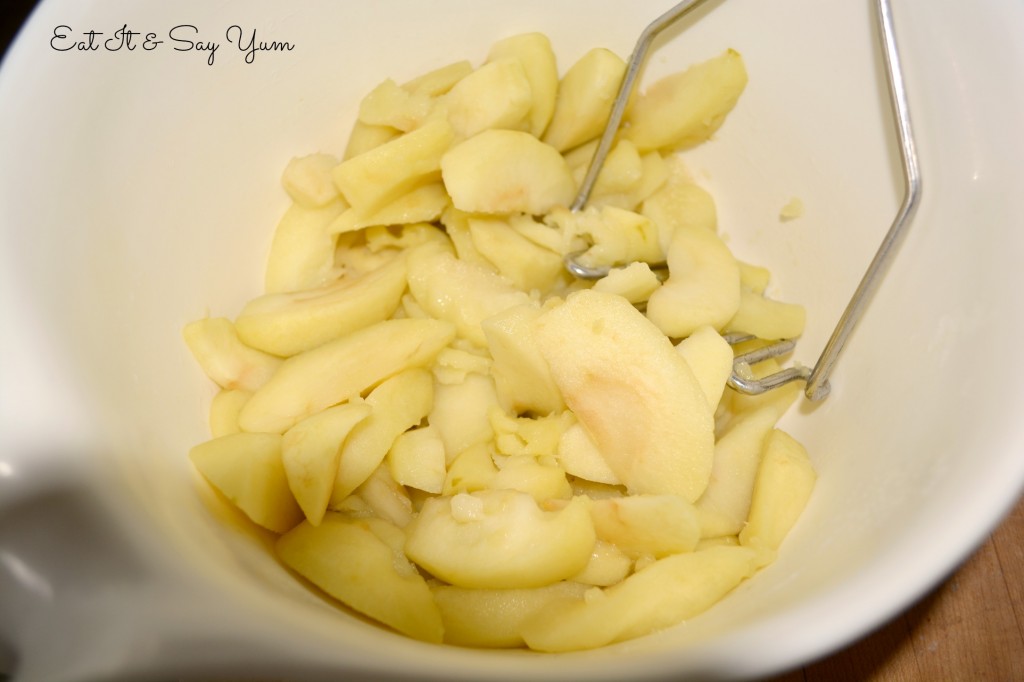 You don't need an even consistency.  I kind of like the apples in different sizes.  Just don't make applesauce.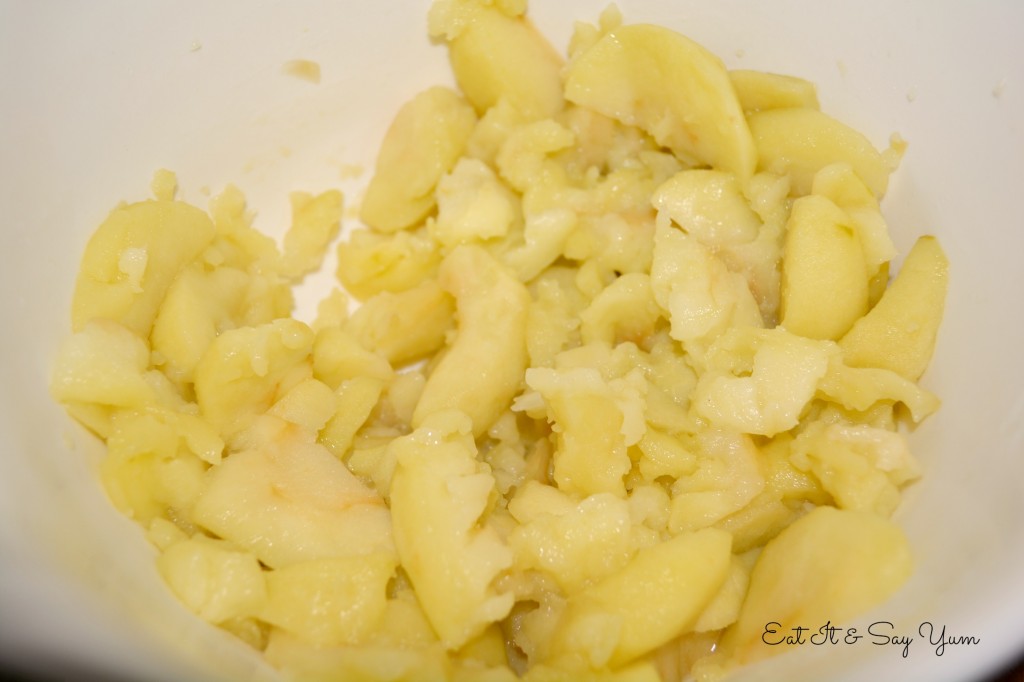 Add the remaining filling ingredients to the apples.  Pour into the partially baked pie crust.  (After removing the rice or beans.)  Bake for 40 minutes.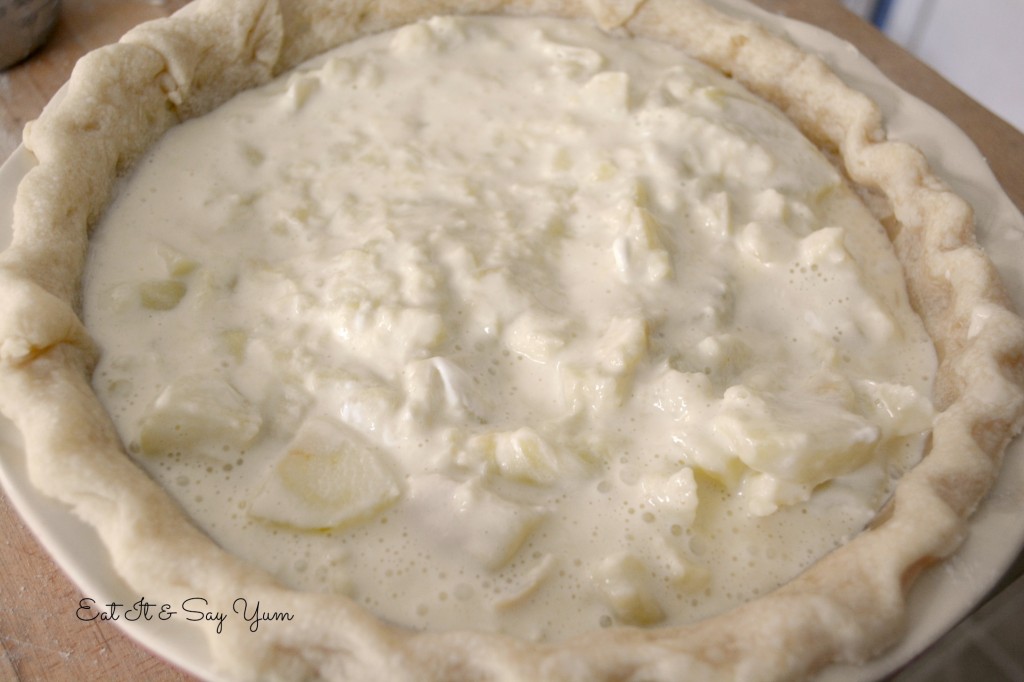 While the pie is baking, you can make the crumbly topping.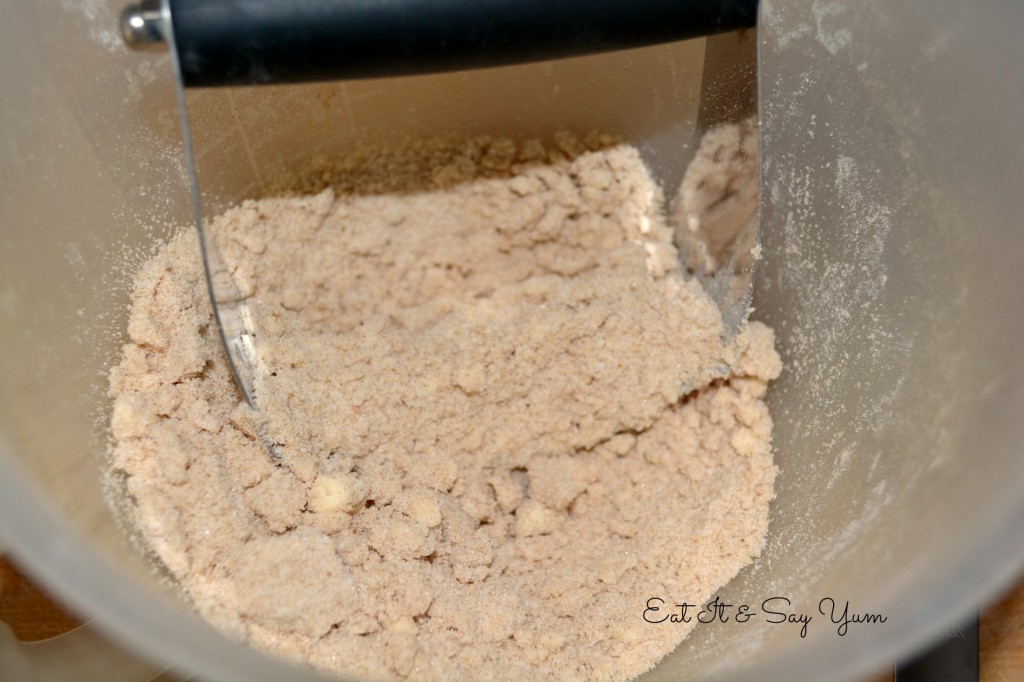 Sprinkle the topping on the pie, and bake again.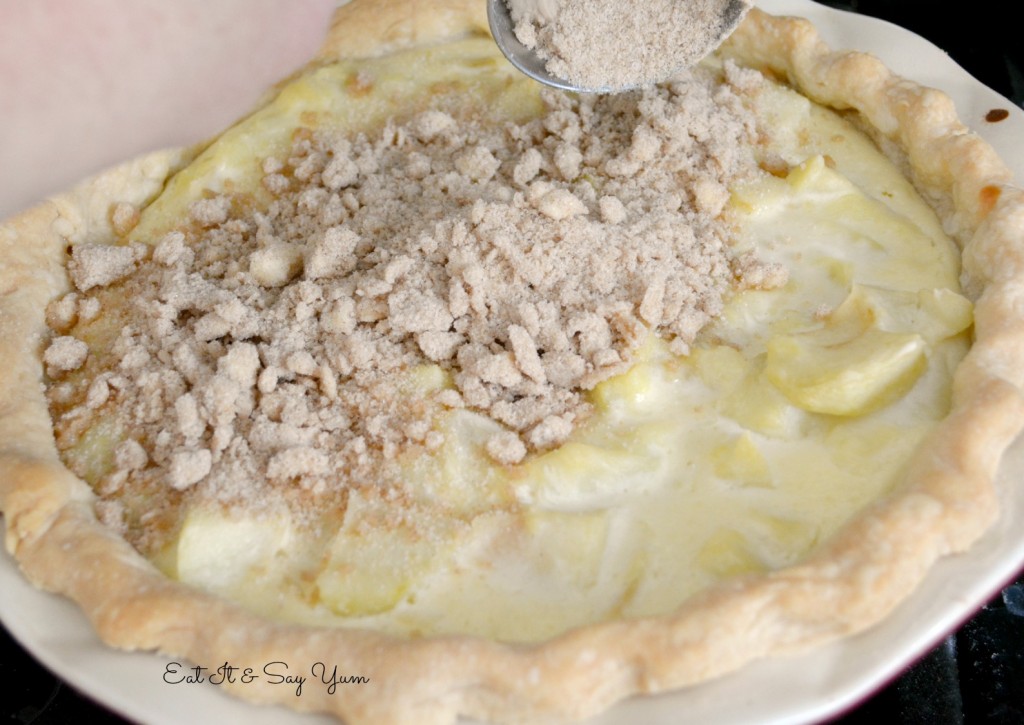 After baking the crumbly topping melts and makes this amazing crispy top.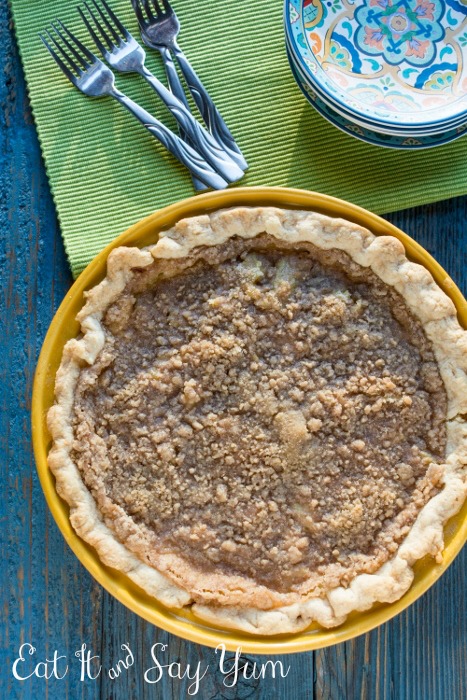 Ingredients
Crust: 2 cups flour
1 cup butter
1/4 cup water
Filling: 5-7 medium to large granny smith apples
2-3 Tbs flour (2 Tbs for 5 apples, 3 for 7 apples)
2/3 cup sugar
pinch of salt
1 egg
1 tsp vanilla
1 cup sour cream
Topping: 1/3 cup flour
1/3 cup brown sugar
1/3 cup white sugar
1 tsp cinnamon
1/4 cup butter
Instructions
Crust: Cut butter into flour until coarse crumbles form. Slowly add water, and continue to mix until dough comes together into a ball and can hold it's shape. (A food processor works great for this!)
Wrap dough in plastic wrap and chill in fridge for at least 15 minutes (up to 30 is good). Prepare your parchment paper to weight the crust.
Roll dough out on a floured surface. Roll out big enough to fit your pie pan. There will be left over dough after trimming off the excess around the edges. Shape the edges of the crust. Fit parchment to the dough, and fill with dry, uncooked rice or beans. Bake at 400 degrees for 8 minutes. Carefully remove the parchment and rice/ beans.
Filling: Peel and slice the apples. Place in steamer for 10-20 minutes, or in boiling water for 1-2 minutes. Apples should be fork tender.
Drain the apples, and place them in a medium- large mixing bowl. Mash them with a fork or potato masher. Don't make applesauce, just make chunks of various sizes.
Using the measurements from the filling ingredients- Add the flour, sugar, salt, egg, and vanilla. Mix together with the apples. Then add the sour cream and stir.
Pour filling into the partially baked pie crust. Bake at 350 degrees for 40 minutes. While pie is baking, make the topping.
Topping: Using measurements from the topping ingredients- Cut the butter into the flour, both sugars, and cinnamon. Continue until it resembles coarse crumbles. See photo.
Remove pie from oven after baking for 40 minutes. Sprinkle topping over the baked filling. Bake again at 350 degrees for 20-25 minutes.
Serve warm, or at room temperature.
http://eatitandsayyum.com/french-apple-pie/
This pie is great served warm, but you can let it cool to room temp if you want to make this ahead of time.  It goes great with ice cream, too!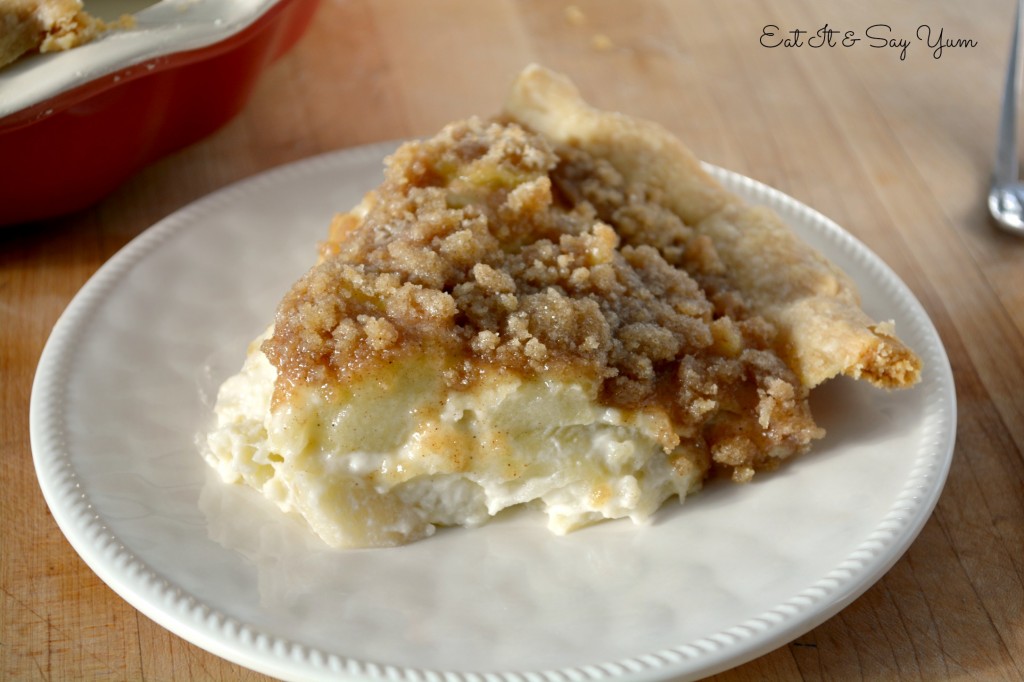 And a little glimpse into my life.  I can't take a picture without a child trying to jump in there.  And of course there is always stuff on the counters and tables… and floors.  Please do not show up to my house unannounced.  Ever.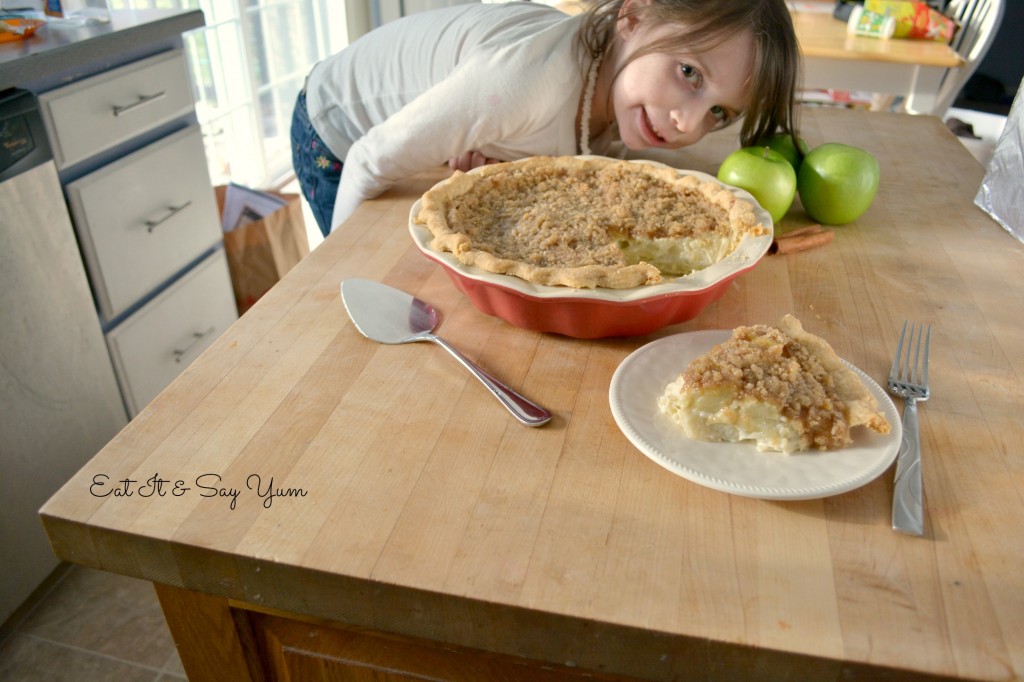 But do, please make this pie!  I promise it's good divine!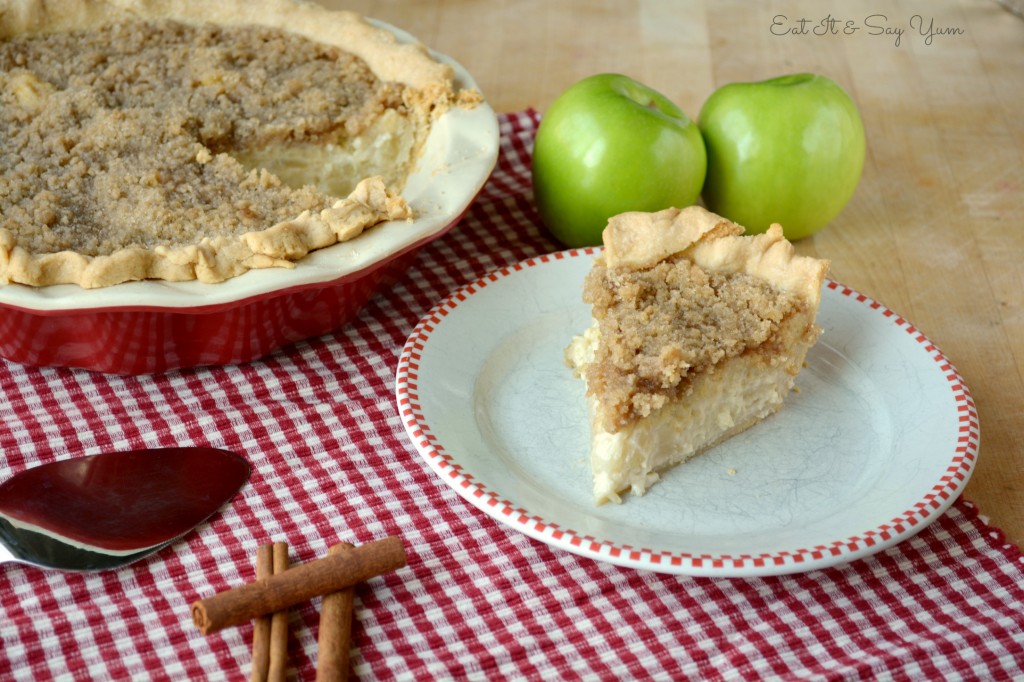 You might also like: