I know what you are thinking.  "Are these even a recipe?"  Well, maybe not.  But the idea did come out of my brain, and it's something I eat.  And I thought you might like it, too.  So, I'm sharing.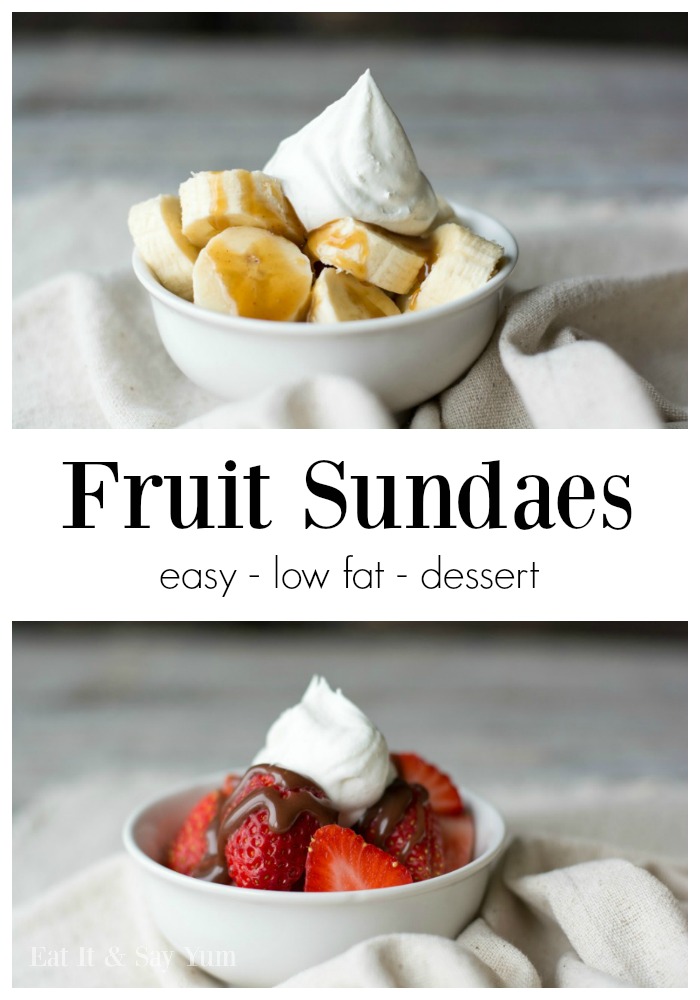 Fresh Fruit Sundaes.  These are what get me through my sweet cravings when I'm trying eat better.   And I know, there is hot fudge, or Butterscotch, or Caramel on these.  But there isn't ice cream.  And you won't even miss it.
When I had gestational diabetes with one of my pregnancies, these were a lifesaver! Because I really love desserts.
So, my favorite combinations are strawberries with hot fudge.   And whipped cream.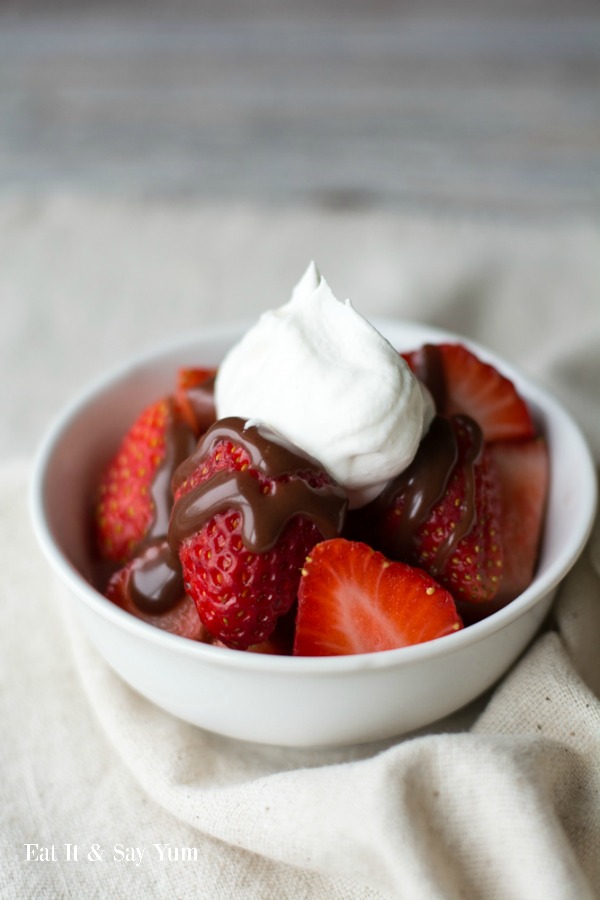 And bananas with my Spiced Molasses Butterscotch sauce.  Oh. My. Yum!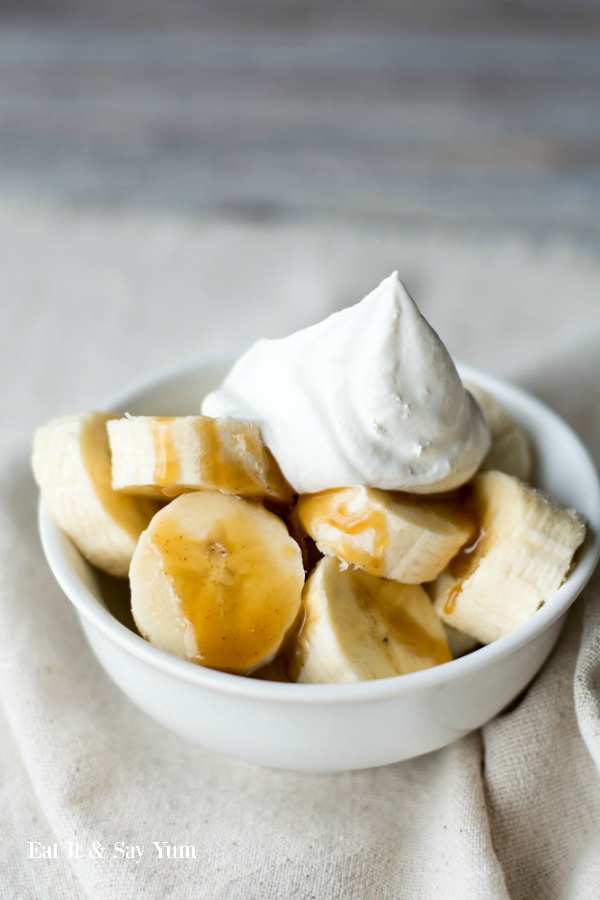 Since I keep my butterscotch sauce and my homemade hot fudge sauce on hand in the fridge, these little sundaes can be thrown together SO fast.  Which is good, because on a stressful night of kids homework and bedtime, sometimes I need a quick fix.  And I don't even have to feel bad about eating these.  🙂
Some other great combinations would be peaches with caramel or butterscotch sauce.  Blueberries, raspberries, etc, with chocolate.  Really any sauce could go with pretty much any fruit.  If you wanted to serve these to friends, you could set out several fruit options and sauce options and let everyone make their own.
Some other topping ideas could be toasted shredded coconut, or even chopped nuts.
Ingredients
fresh Fruit: strawberries, bananas, peaches, blueberries, etc.
hot fudge, butterscotch, or caramel sauce
whipped cream
Instructions
Slice, or dice, your fruit of choice, and place in a small bowl.
Drizzle your choice of sauce over the fruit. Top with a dollop of whipped cream.
Enjoy!
http://eatitandsayyum.com/fresh-fruit-sundaes/
I'm not claiming these to be healthy, but they are definitely a HEALTHIER option.  😉
You might also like: