Fresh apples rings, battered and fried for a delicious breakfast, dessert, or treat.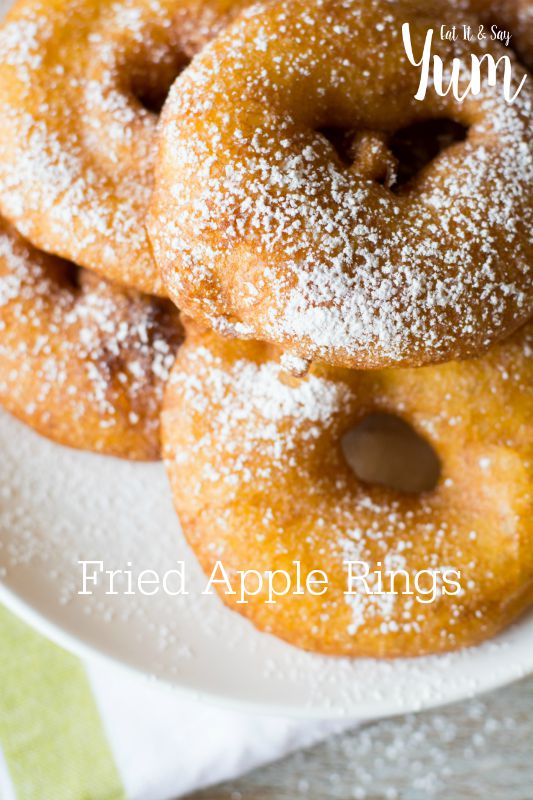 These fried apple rings are pretty easy to make, and they are SO good.   They are almost like a cross between a pancake and a donut, but with apple in the middle.  Kids can help with most of the process here, just not the frying part.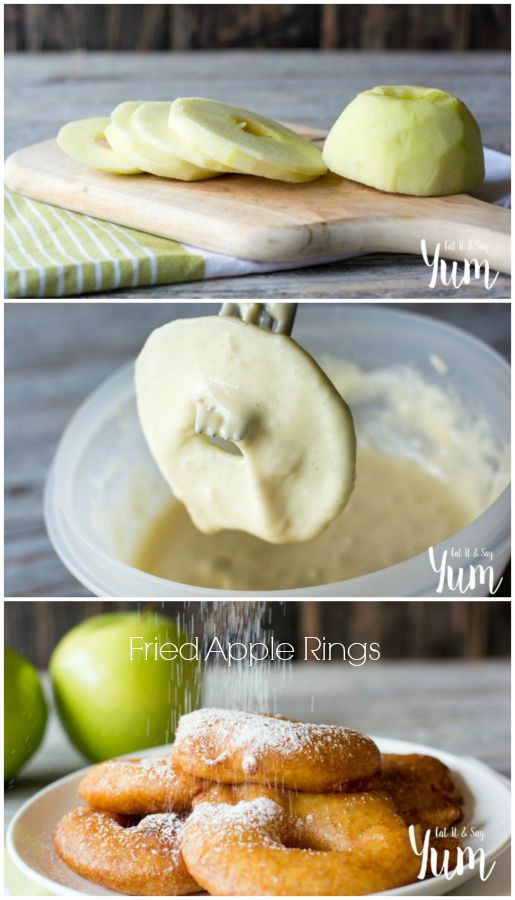 You start by coring an apple, and then slicing it into pretty thin rings.  Then dip each ring in the batter and place it in the hot oil.  They cook quickly, and you serve them while still hot.
You can sprinkle them with powdered sugar, or toss them with cinnamon and sugar.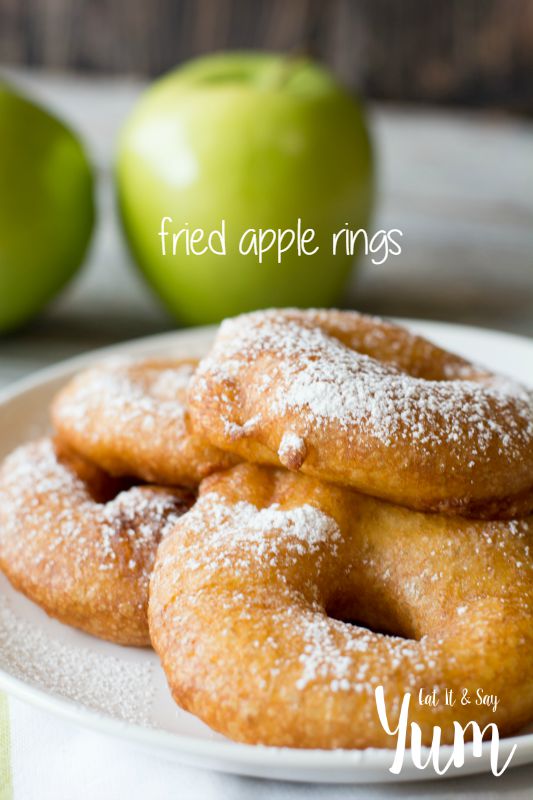 Of course, I love the apple and cinnamon combination.  If you want these for dessert you could even put a scoop of ice cream on top, and drizzle my Spiced Molasses Butterscotch over that.  Oh man, HEAVEN!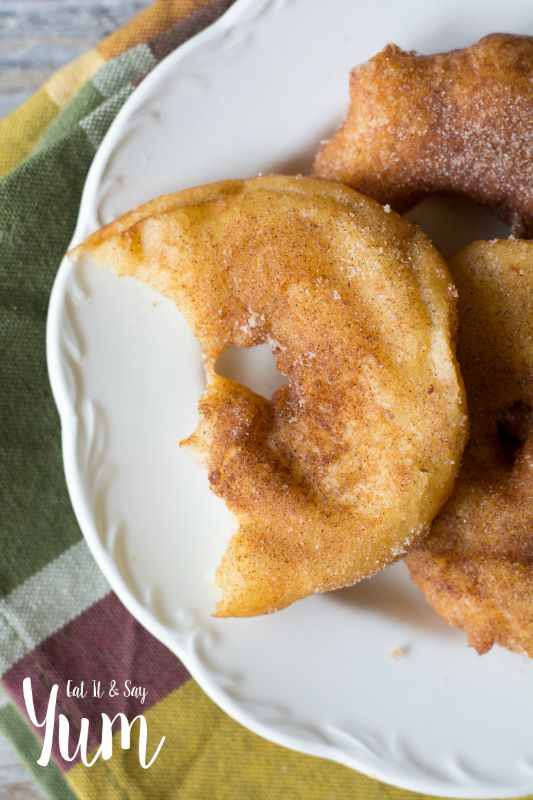 I have also served these my kids as an afternoon snack, and they loved it.  Especially when it's a bit chilly outside, this will warm them right up.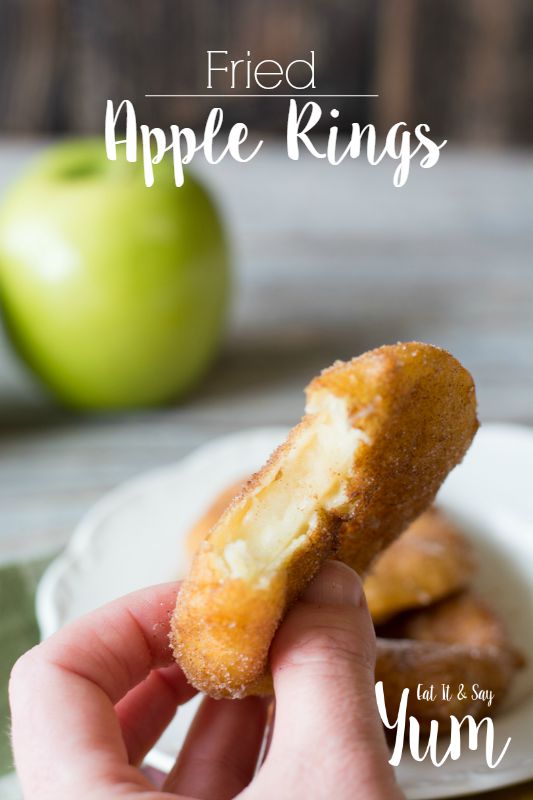 Ingredients
1 large, apple- I use granny smith
1/2 cup flour
1/2 tsp baking soda
1/4 tsp salt
1/2 tsp sugar
1 egg
1/2 cup buttermilk
oil for frying- about 1/4- 1/2 inch deep in your pot
optional toppings: powdered sugar, cinnamon and sugar, caramel sauce, ice cream, syrup, etc.
Instructions
Heat oil over medium- high heat in a wide pot. Mix all the batter ingredients together in a medium bowl with a fork. Core the apple, peel it, then slice thin. A large apple should yield about 10-12 slices.
Dip the apple slices into the batter, using a fork to turn it and coat both sides. Carefully set the apple slice into the hot oil and fry until golden brown on one side. Turn the apple over with a slotted spoon and cook on the other side. These cook fast, about 20-40 seconds per side.
Remove the apples with the slotted spoon and let drain on a paper towel for a minute before serving.
Serve the hot, fried apple slices with powdered sugar, or cinnamon and sugar, or syrup. For a richer dessert try them with a scoop of ice cream and/ or some caramel sauce.
http://eatitandsayyum.com/fried-apple-rings/
You might also like: