I love my mom.  That is all.
Just kidding, that's not all.  I love when she calls me and says she made something up and I need to try it.  That's just what happened with these green beans.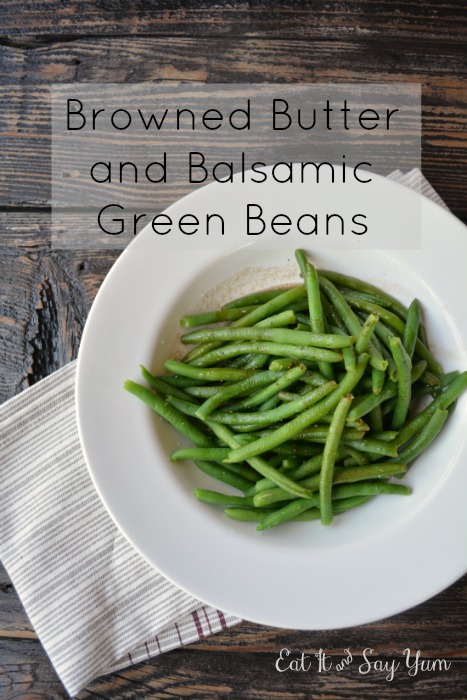 These green beans were cooked until tender, but still crisp enough to have a little crunch when you bite into them.  Just how I like them.  Not droopy and over cooked.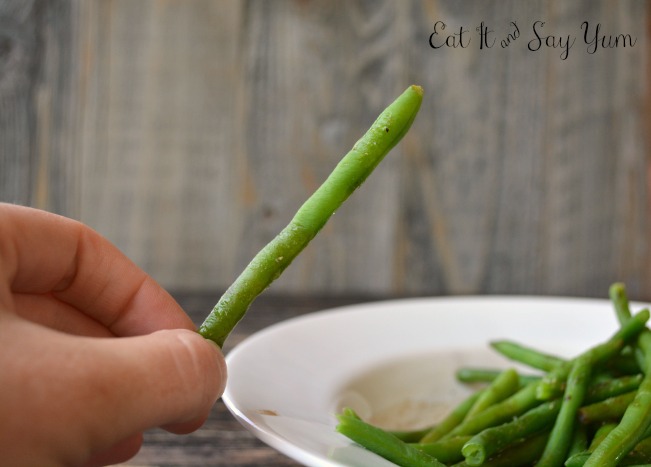 This vegetable side dish is super easy and quick to make.  As soon as the green beans were done steaming, I started on the browned butter.  As soon as it was brown enough I added the balsamic vinegar and poured that over the green beans in a serving dish.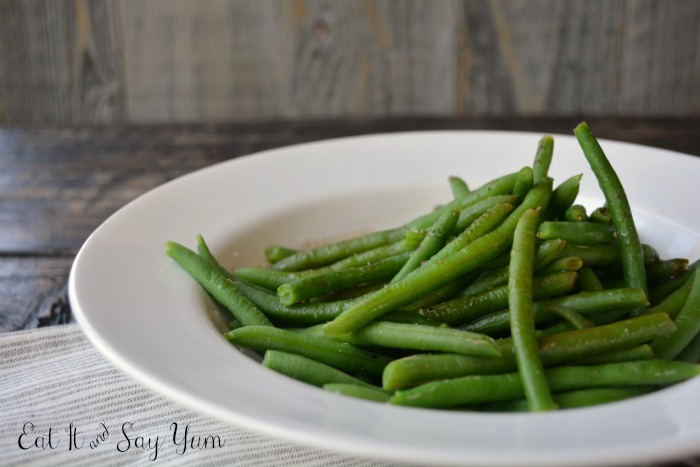 Can it get any easier?  I guess if you open a can of green beans and put them in the microwave…  But really there is NO comparison between that and what I give you today.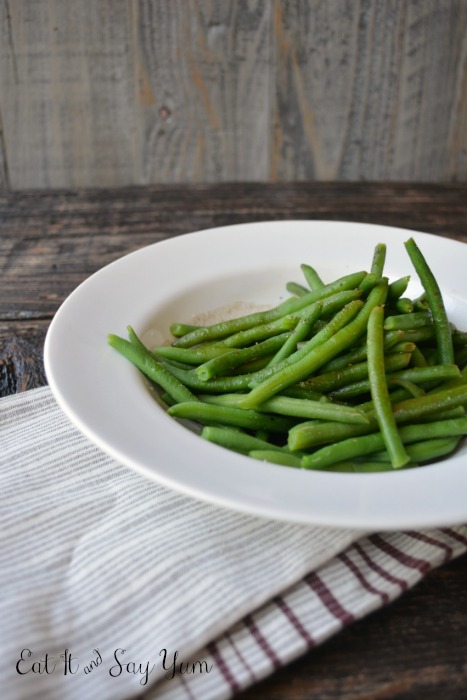 If you like the flavor of balsamic, you will love these!  I'm so glad my mom thought to put the browned butter (amazing flavor) with the balsamic (amazing flavor).  Why didn't I think of this!?
Green Beans in Browned Butter and Balsamic
Ingredients
3 cups green beans (about 4 large handfuls) fresh or frozen- stems removed
3 Tbs butter
1 1/2 – 2 Tbs balsamic vinegar
salt and pepper
Instructions
In a medium pot, heat about 2 cups of water over medium-high heat. Add the green beans, and steam for about 2-3 minutes. Remove the green beans when they are still a little crisp. Don't let them get soggy, so check them every minute or so.
Drain the water from the pot, and pour beans into a serving dish. Cover with lid of pot or use a plate, so they stay warm.
In the same pot, melt and brown the butter. See my post on Browned Butter if you need tips on how to do this. When butter is browned, remove the pt from the heat and add he balsamic vinegar. Pour the sauce over the green beans, add salt and pepper if desired. Gently toss the beans to mix.
Serve hot.
http://eatitandsayyum.com/green-beans-in-browned-butter-and-balsamic/
I think fresh vegetables are always best to use, BUT I used frozen green beans here, and they were still amazing.  I just don't recommend canned green beans for the best results.
So, take 5 minutes and make some great green beans!  And rejoice that something so simple can taste so GOOD!
See where I link up.
You might also like: