Fresh salsa made with beautiful heirloom tomatoes and fresh white peaches.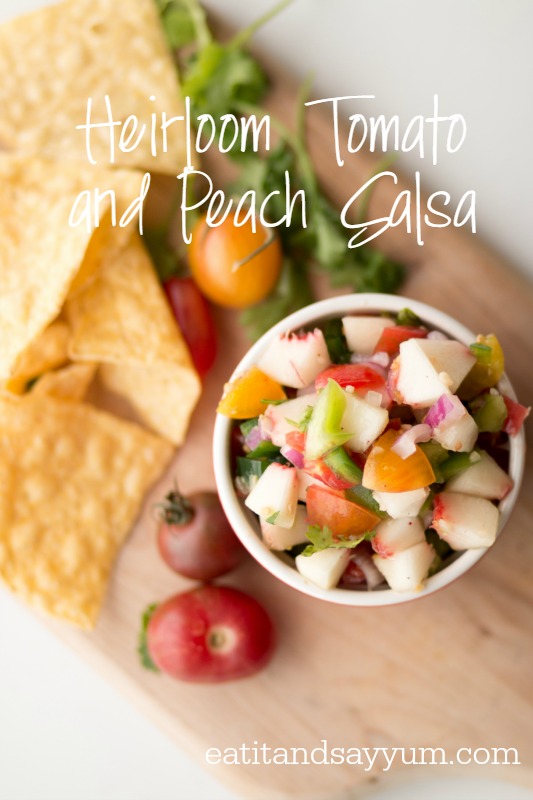 My sister was just visiting me from California, for the July 4th holiday.  We had SO much fun together, and I was sad to let her go home.  🙁  But while she was here, we had some fun cooking in the kitchen.  She was so kind and brought me some fresh produce from our childhood home, and some of the fresh produce stands in California.  I was in heaven!  Some of the treasures were these beautiful heirloom tomatoes and white flesh peaches.  Eer my goodness.  So. Yum!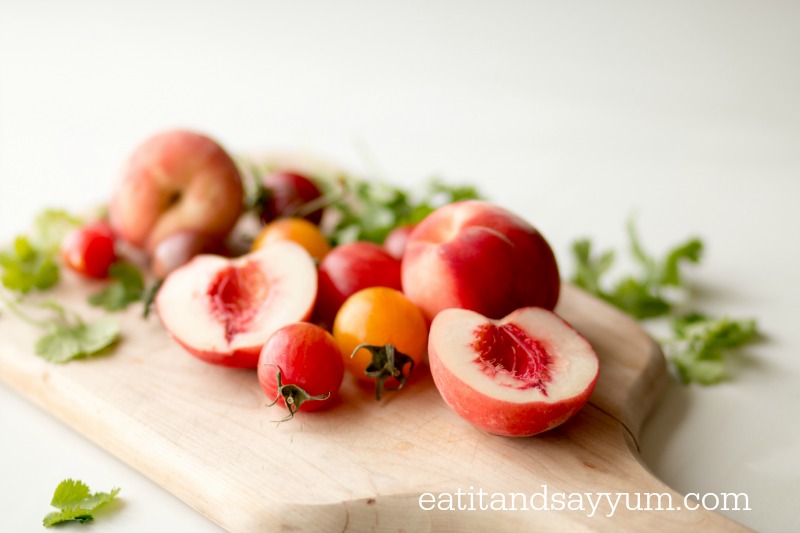 So, naturally, we did what any true California girl would do and we made salsa.  I added my favorite salsa ingredients but put a peach twist on it.  (And I got to play with her 50mm 1.8f lens, and I fell in love!)  Anyway, I just can't get over the beauty of these fruits.  Those colors are just amazing.  And they tasted SO good!  I can't explain how much I miss all that fresh produce!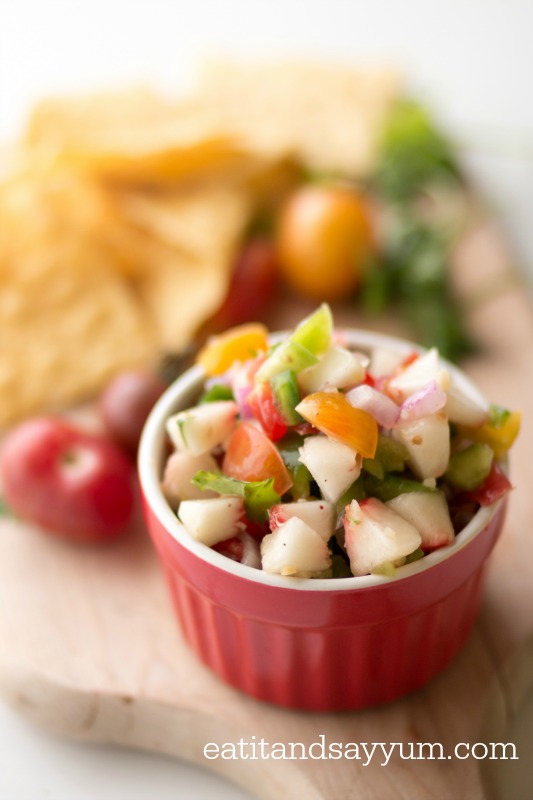 We ate this salsa on chips, and as a side dish with the Tortas she made.  Just wait til I share that recipe!  Eeek!
You could enjoy this salsa in place of regular salsa on just about anything.  I'm thinking some grilled chicken will be the next thing I try this on.
Heirloom Tomato and Peach Salsa
Ingredients
2 cups diced tomatoes- Heirloom look and taste great- but aren't necessary
2 cups diced fresh peaches
1/2 red onion- diced
1-2 jalapenos- diced fine
1/2 bell pepper- diced
1-2 cloves of garlic- minced
juice from 1 lime
salt and pepper to taste
1/2 cup cilantro- chopped
Instructions
Dice or chop all the necessary ingredients and add to a large bowl. Squeeze the lime juice over all the fruit and sprinkle with salt and pepper to you tastes. Chill until ready to serve.
http://eatitandsayyum.com/heirloom-tomato-and-peach-salsa/
You might also like:
Roasted Corn and Black Bean Salsa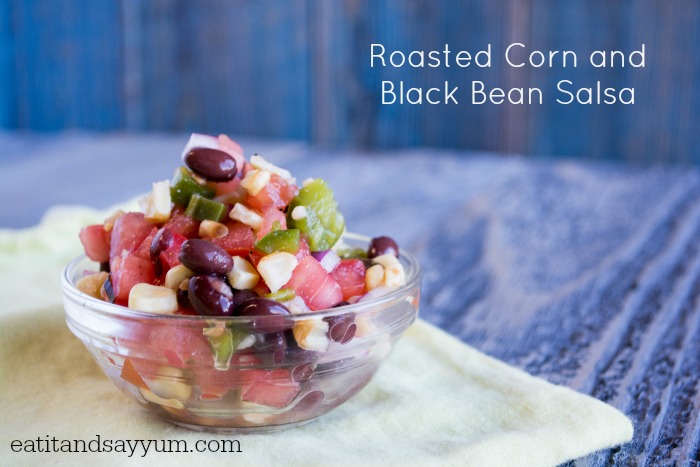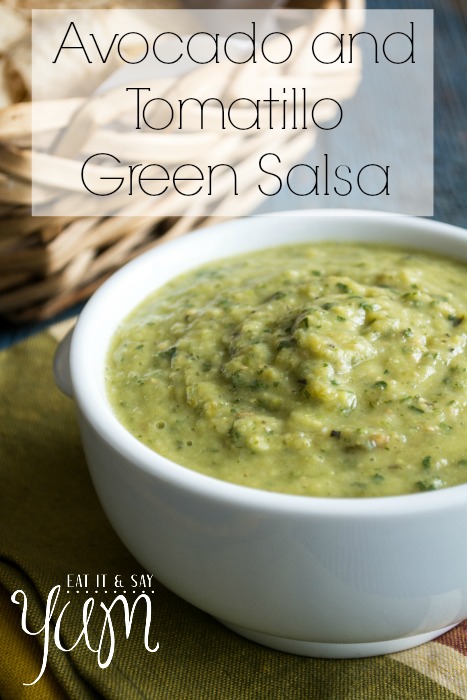 Sweet and Spicy Pickled Jalapenos