Christmas is almost here and I am beyond excited.
I know some people don't want to hear about Christmas until after Thanksgiving.  But in my opinion, Christmas music, treats, decorations, etc. don't take away from Thanksgiving.  I think it all just adds to the 'holiday spirit' and makes the holiday season last longer.
So, with that being said.  Here is a Christmas treat for you.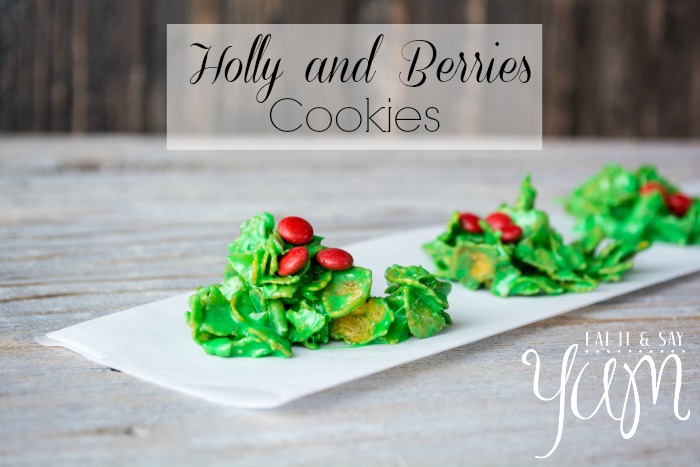 My MIL makes these as part of her Christmas goodie plates.  Let me tell you, ya just can't make enough of these.  They go fast.
These are similar to rice crispy treats, in that they have marshmallows and butter, but you use corn flake cereal to get the 'holly leaf' look.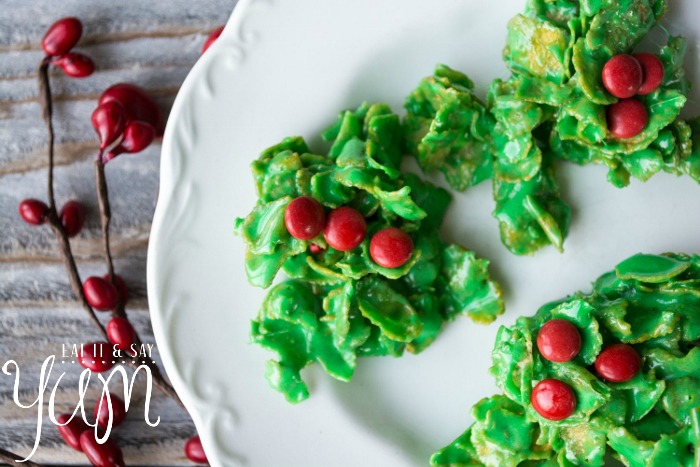 You can whip these up in a matter of minutes.  Which is good, since they go so fast.  😉
I think the holly and berry look is super festive, and these make the perfect 'cookie' to use for a cookie exchange.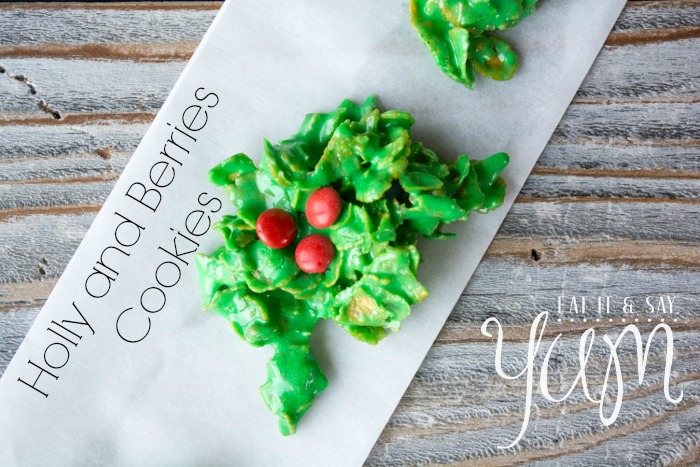 I use red, mini m&m's for the 'berries.'  My MIL uses red hots.  You've got options, people.
Because this treat is so easy to make you can even let your kids help.  It's nice to have someone else drop the 'berries' on the cookies just after you scoop them.  You want to get the candies on before the cookie sets up and dries.  Otherwise the candies won't stick very well.  Perfect job for kids.
'Holly and Berries' Cookies
Ingredients
4 1/2 cups corn flakes cereal
30 large marshmallows
1 cube butter (1/2 cup)- cut into Tbs
1 tsp vanilla
1 tsp green food coloring
red, mini m&m's- enough to add 3 to each cookie
Instructions
In a large, microwave safe bowl, heat the marshmallows and butter for 1 minute. Stir the mixture and heat 30-60 seconds more. Just long enough to heat the marshmallows so they finish melting when you stir everything together.
Add the vanilla and food coloring to the marshmallow mixture and stir. Stir in the cereal and gently stir until the flakes are mostly coated.
Using two spoons, scoop out the cereal mixture and drop onto wax paper. Try to keep in a circular shape. Before the marshmallows dry, add three of the mini m&m's to one side of the cookies, making a triangular shape. Resembling holly berries.
Let cool and dry before eating.
http://eatitandsayyum.com/holly-and-berries-cookies/
See, they are so pretty you could hang them on the wall.  Maybe.
What is your favorite holiday cookie??
See where I link up.
You  might also like: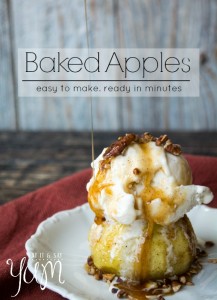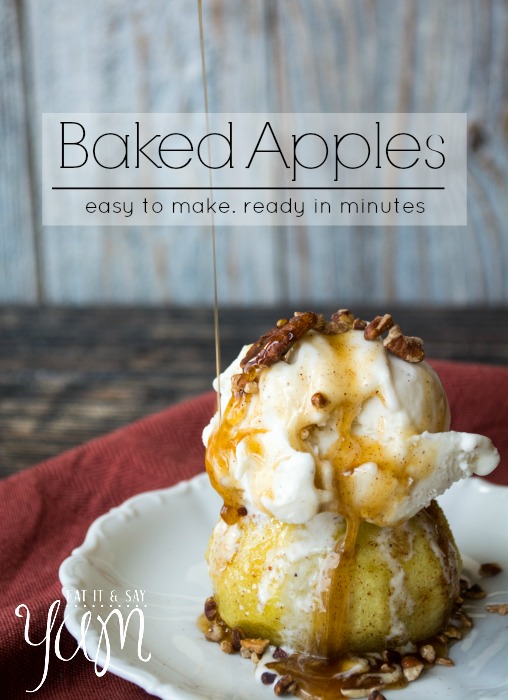 Vanilla Bean Cheesecake with Cinnamon Apples and Caramel