Homemade barbecue sauce is easy to make and so good.  Well worth the few minutes of your time.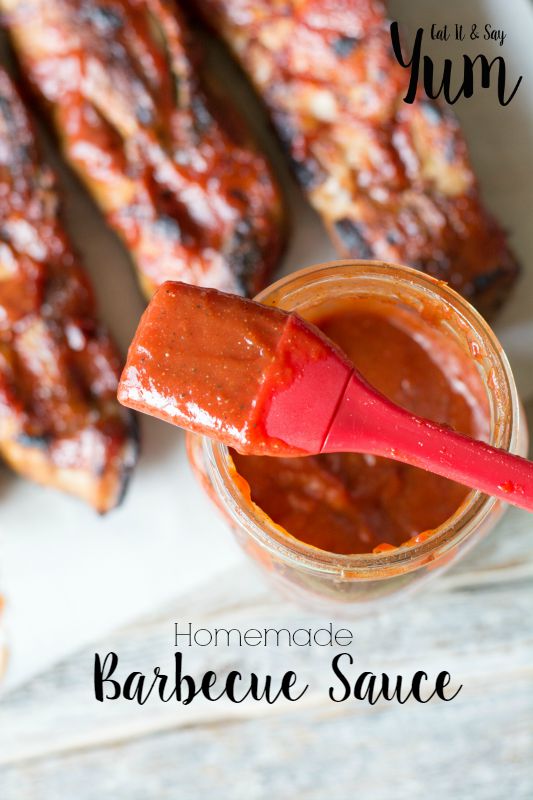 This sauce is thick and gets nice and sticky when grilled.  I use it on my barbecued ribs, burgers, and even chicken.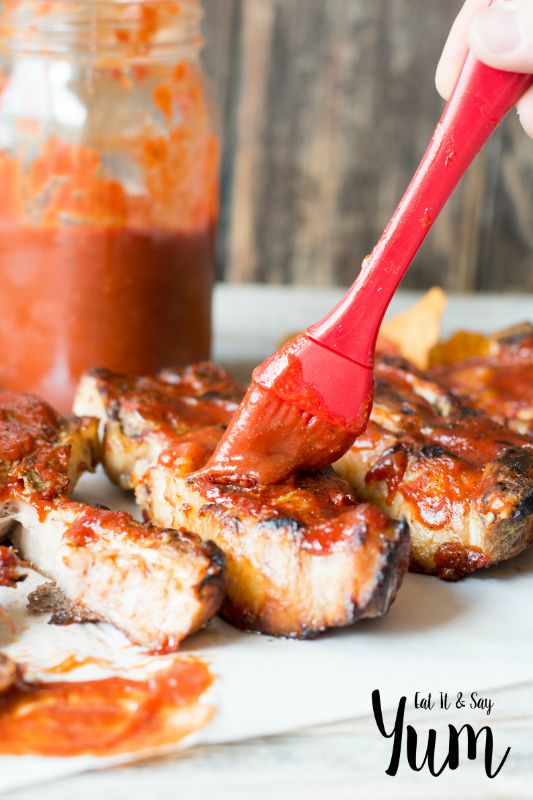 Make a batch and keep the leftovers in a large mason jar for easy use whenever you need it.
Ingredients
1/2 cup + 1 Tbs sugar
1 Tbs salt
3/4 Tbs pepper
2 Tbs brown sugar
2 Tbs liquid smoke
2 Tbs apple cider vinegar
2 Tbs mustard
1/2 cup tomato paste
1/2 cup + 2 Tbs tomato sauce
1 1/4 cup ketchup
Instructions
Mix all the ingredients together in a medium-large mixing bowl. Pour into a large mason jar for easy storage. Keep covered, in the fridge until ready to use.
http://eatitandsayyum.com/homemade-barbecue-sauce/
You might also like: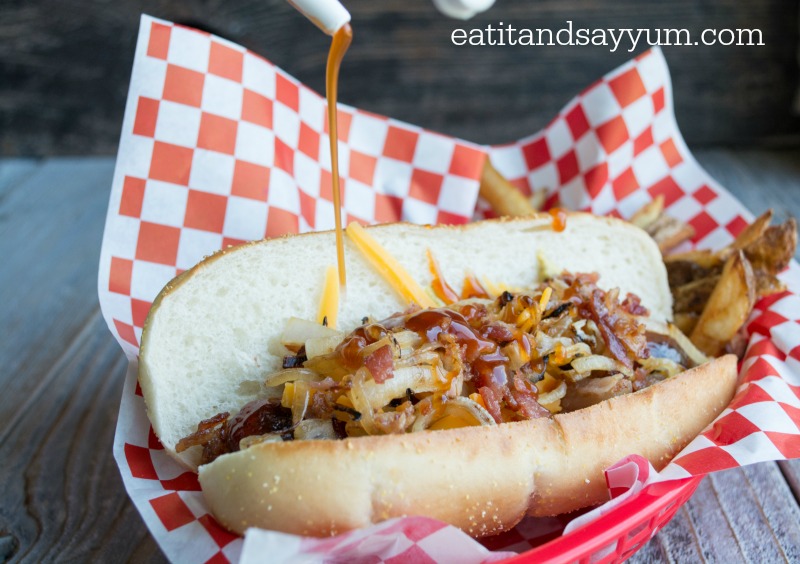 Spicy Dipping Sauce for Burgers and Fries