This post was sponsored by Omaha Steaks.  The recipe, photos, and opinions are all my own.  
Homemade French fries that are crispy and golden brown, are totally worth making.
There are two tricks to getting perfect fries at home.  First you need to soak the cut potatoes in some cold water.  This draws the extra starch out of them, so they can get crispy.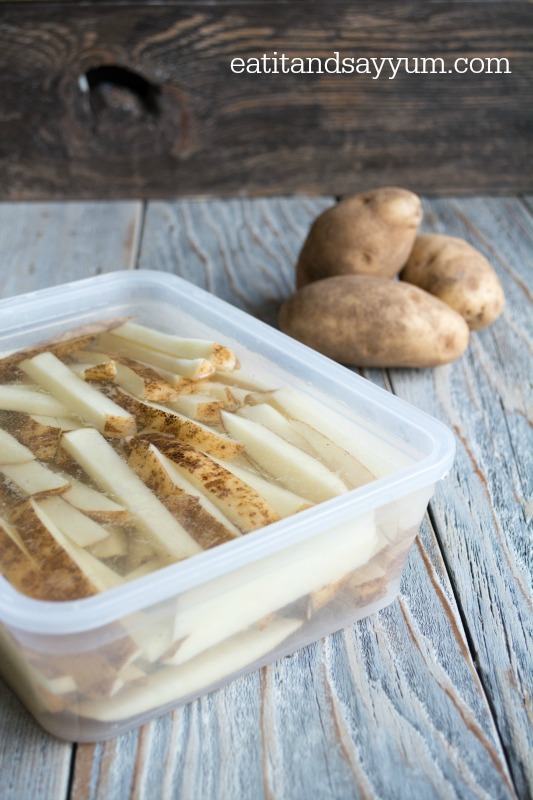 Second, fry the potatoes twice.  The first time the potatoes start to cook, but they won't get really crispy.  The second time they come out perfectly dark and crispy.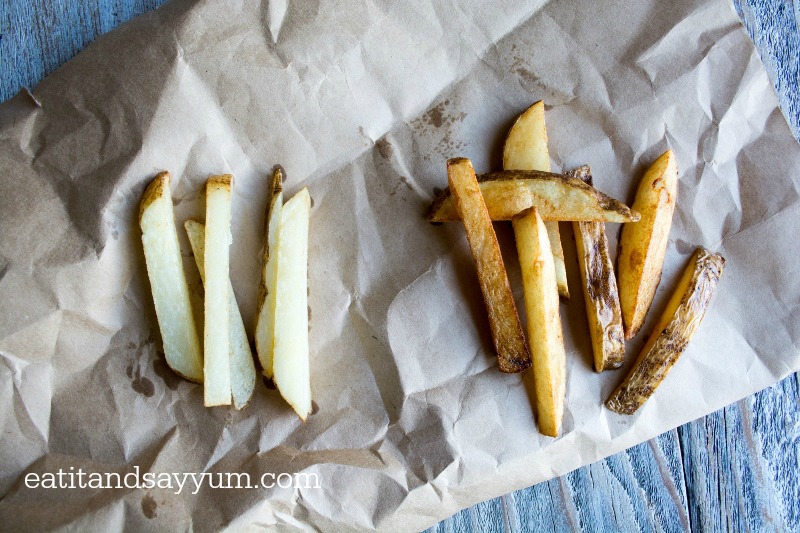 So, frying these does take some time.  I'm not gonna lie.  You have to do them in batches that fit in your pan.  But it's so worth it.
As soon as the fries come out for the second time, I sprinkle some salt on them, and pepper if you want.  This way the salt really sticks to the potatoes.  As with any french fries, they are best while still hot and right out of the fryer.  So, have everything else ready to go, if you can.
Ingredients
6-8 potatoes- russets, yukons, etc.
oil for frying- vegetable, canola, etc.
salt and pepper- to taste
Optional dipping sauce: equal parts mayonnaise and hot dog sauce
Instructions
Cut potatoes into strips to make fries. Soak all the potato strips in cold water for 30-60 minutes. Drain the water and pat the potatoes dry with a large towel.
Add about 1- 1 1/2 inches of oil to a large pot. Heat over medium/ high heat until hot, about 375 degrees. Carefully add enough potato strips to almost cover the bottom of the pan. Let cook for a minute or two, turning with tongs occasionally. Don't let the potatoes brown. Remove the fries from the pot and let drain on paper towels. Repeat the process with the remaining potato strips.
Once all the fries have been fried once, fry all the fries a second time. Let cook until golden brown and crispy. Remove to new paper towels and season with salt and pepper immediately. Keep warm in the oven, on low, while the remaining fries cook. Serve while still hot.
To make the dipping sauce, mix equal parts of the hot dog sauce (see 'Cowboy Dogs' post) with mayonnaise. Dip fries in and enjoy.
http://eatitandsayyum.com/homemade-french-fries/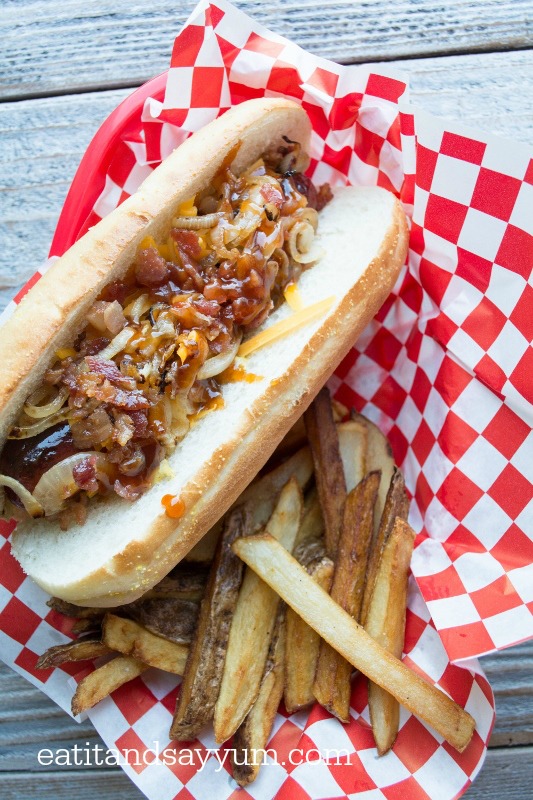 I served this batch of fries with these Cowboy Dogs.
So good.
For a delicious dipping sauce, I used my hot dog sauce (see Cowboy Dogs post)  and mixed it with equal parts of mayonnaise.  Super easy, so tasty on the french fries.
You might also like: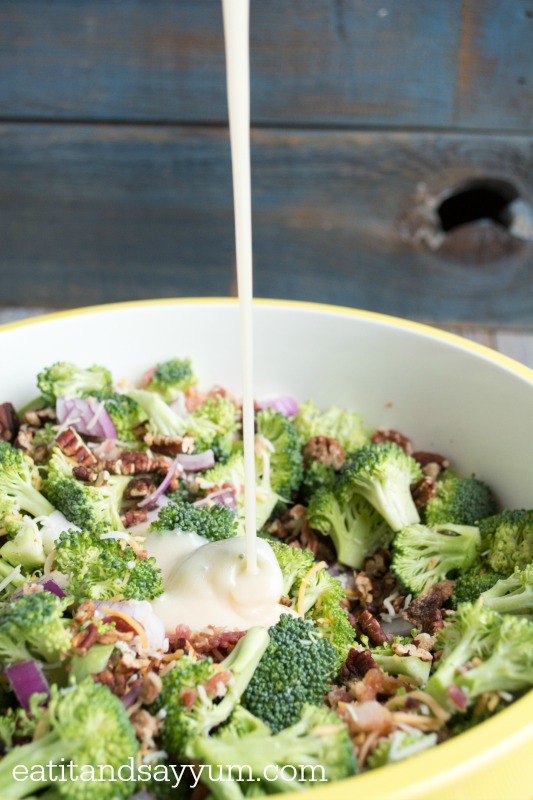 Spicy Sauce for Burgers and Fries