Growing up in California it's no wonder I have a deep love for Mexican food. Seriously, it's my favorite.
In the San Joaquin Valley there was no shortage of yummy Mexican restaurants, and they set a high standard. So, now when I make my own versions of my favorite Mexican foods, they have to be good.
When we lived in St. Louis, the area we were in really didn't have many great Mexican restaurants. Luckily, I have tweaked my recipes enough over the years, that we didn't really miss the good restaurants. (Unless we just didn't feel like cooking that night.)
Anyway, this red enchilada sauce is no exception. It is just as good as any restaurant version, but better because I can make it at home and have it anytime I want. Plus, I put it to good use in several different dishes.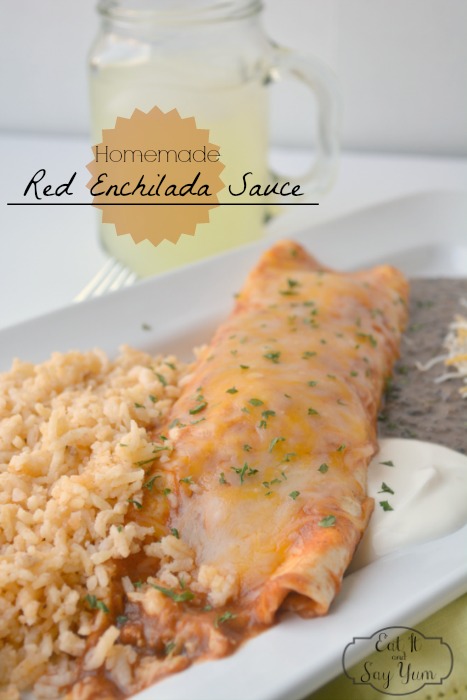 I start with some oil, flour, chili powder and few other spices. The process is similar to making a roux, to thicken the sauce.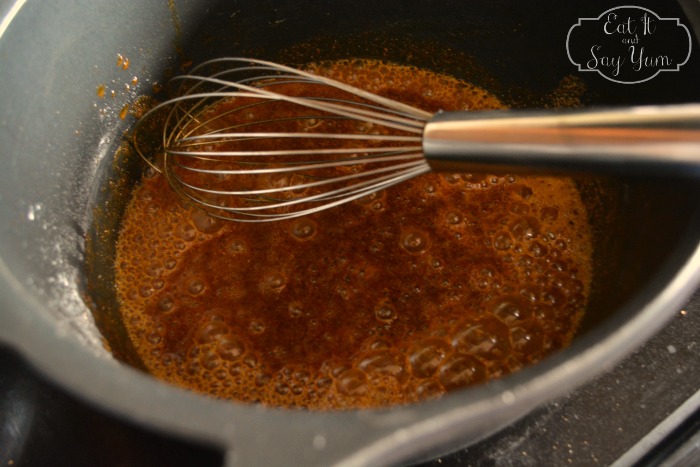 Add the tomato sauce, and broth.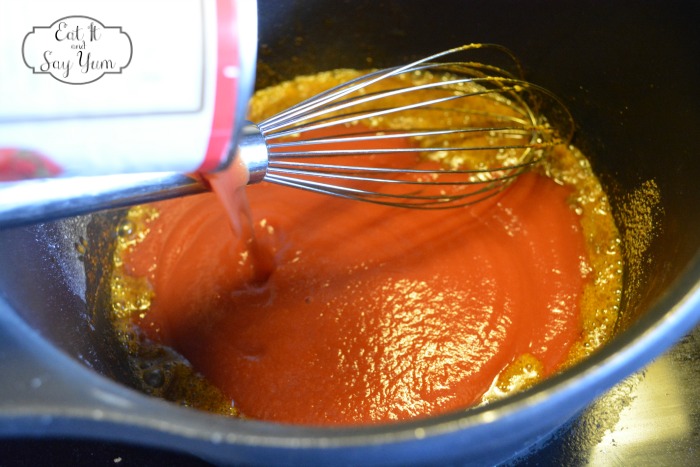 Let it come to a boil and then simmer for a little bit.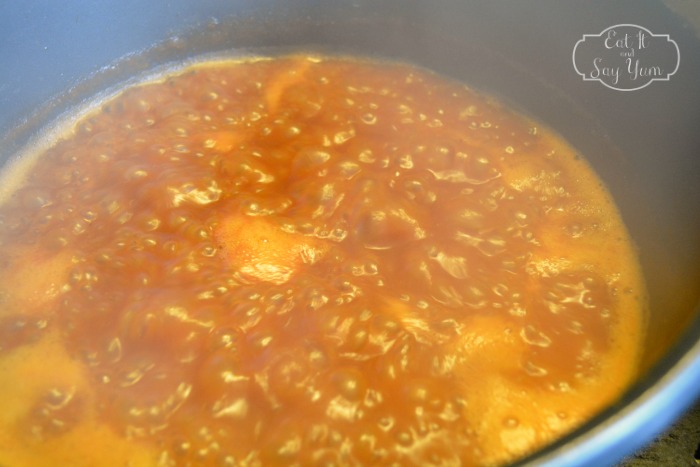 It takes about 15 minutes, but it makes a lot. Plenty for two meals.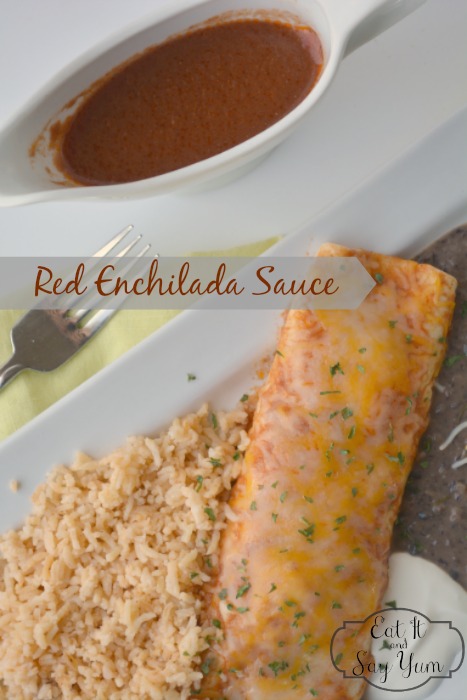 Homemade Red Enchilada Sauce
Ingredients
4 Tbs oil- olive, canola, vegetable, etc.
4 Tbs flour
2 Tbs chili powder
2 tsp. cumin
2 tsp salt
1/2 tsp garlic powder
3-4 dashes chipotle powder
28 oz chicken broth
15 oz can tomato sauce
Instructions
In a large pot over medium heat, heat the oil. Whisk in the flour, chili powder, cumin, salt, garlic powder, and chipotle powder. Cook about 1 minute, while stirring.
Slowly whisk in the tomato sauce, stirring until smooth. Add the chicken broth and stir again. Simmer about 10 minutes, then remove from heat.
Let sauce cool a little before using.
http://eatitandsayyum.com/homemade-red-enchilada-sauce/
I use this sauce on enchiladas, of course. But I also use it to make my Mexican Rice.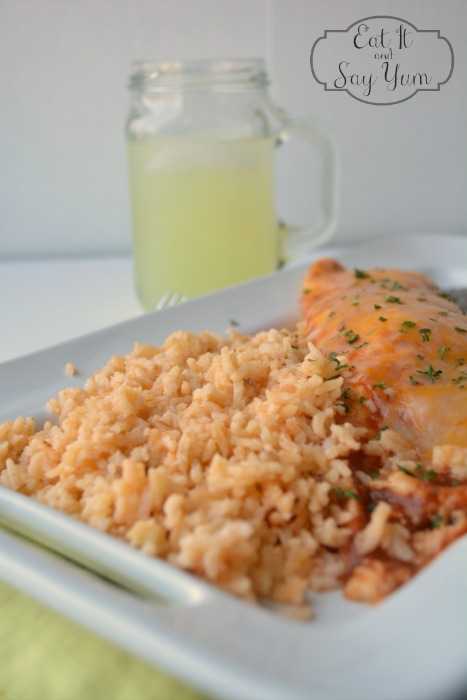 Or on these Chicken Enchilada Nachos.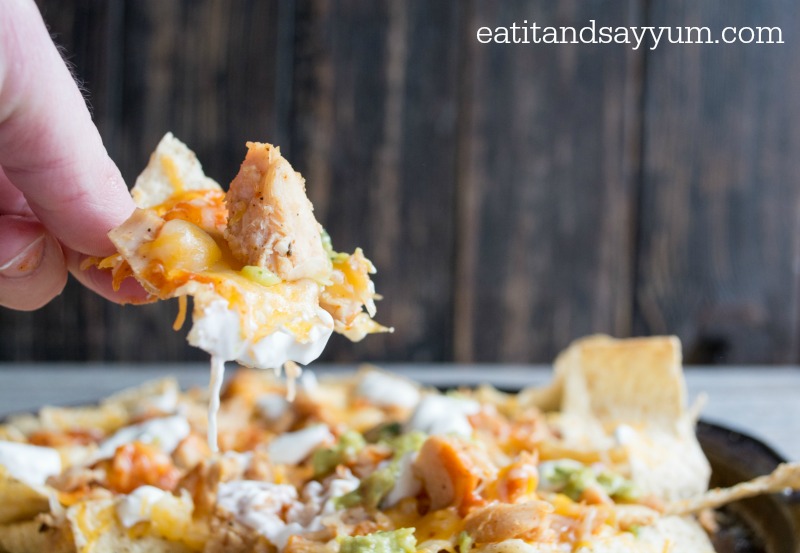 I use the sauce on my Easy Rice Enchiladas.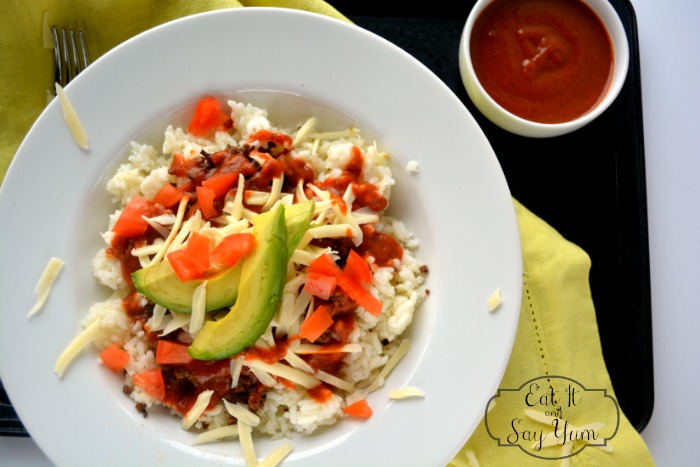 I freeze some of the leftover sauce in an ice cube tray. This way, if I want to make Mexican Rice later, I have the sauce all ready to go.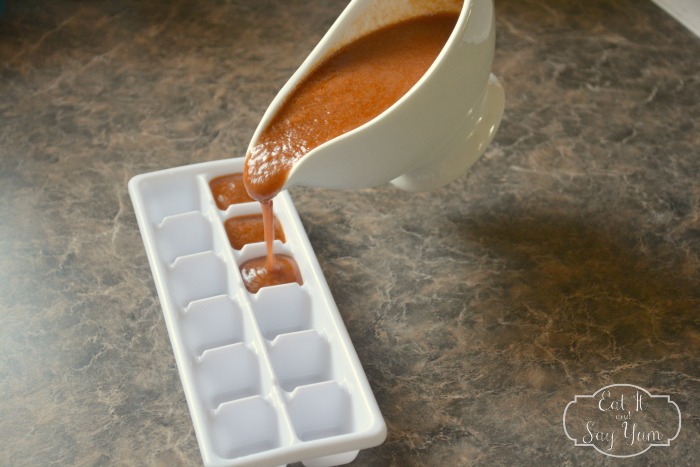 See where I link up.
You might also like: